Fregate Island: in detail
Fregate Island beach holidays: the full story
The most easterly of the granitic Inner Islands of the Seychelles, Fregate Island (which is more correctly termed 'Fregate Island Private') lies 35 miles from Mahé and just four degrees south of the Equator. One of the Seychelles' largest private resort islands, yet still only 2.19 km², it's a topographical mix of granite peaks and plateaus, mystical forests of Banyan trees, and seven startlingly beautiful beaches, from the windswept length of Grand Anse to the picture-perfect cove at Anse Victorin.

Aside from its striking beauty, Fregate's varied geography is home to some unusual flora & fauna. Fourteen bird species are resident and breeding on the island, including the rare Seychelles magpie robin; over 400 relocated Aldabra giant tortoises roam free; both Hawksbill and Green turtles frequently nest on the quiet beaches; fruit bats circle continually and even two endemic insects can be found: the flightless Giant Tenebrionid beetle and the Enid snail.

These creatures are all treated with care and respect, in keeping with the strong environmental code of the resort, and like the guests, enjoy their simply stunning surroundings in perfect peace.

Getting to Fregate Island
Flights to Fregate Island are very flexible, and usually organised as charters. It's possible to fly from any of the inner islands (and indeed many hotels) directly to Fregate Island by helicopter, or alternatively by light aircraft.
We can also arrange private transfers by boat from Mahe, Praslin and La Digue (subject to availbility).
Where to stay on Fregate Island
There are 16 substantial villas on Fregate Island – all of which have similarly high standards. Ask us for the latest details.
Where to stay in Fregate Island
Our suggestions for beach lodges in Fregate Island
---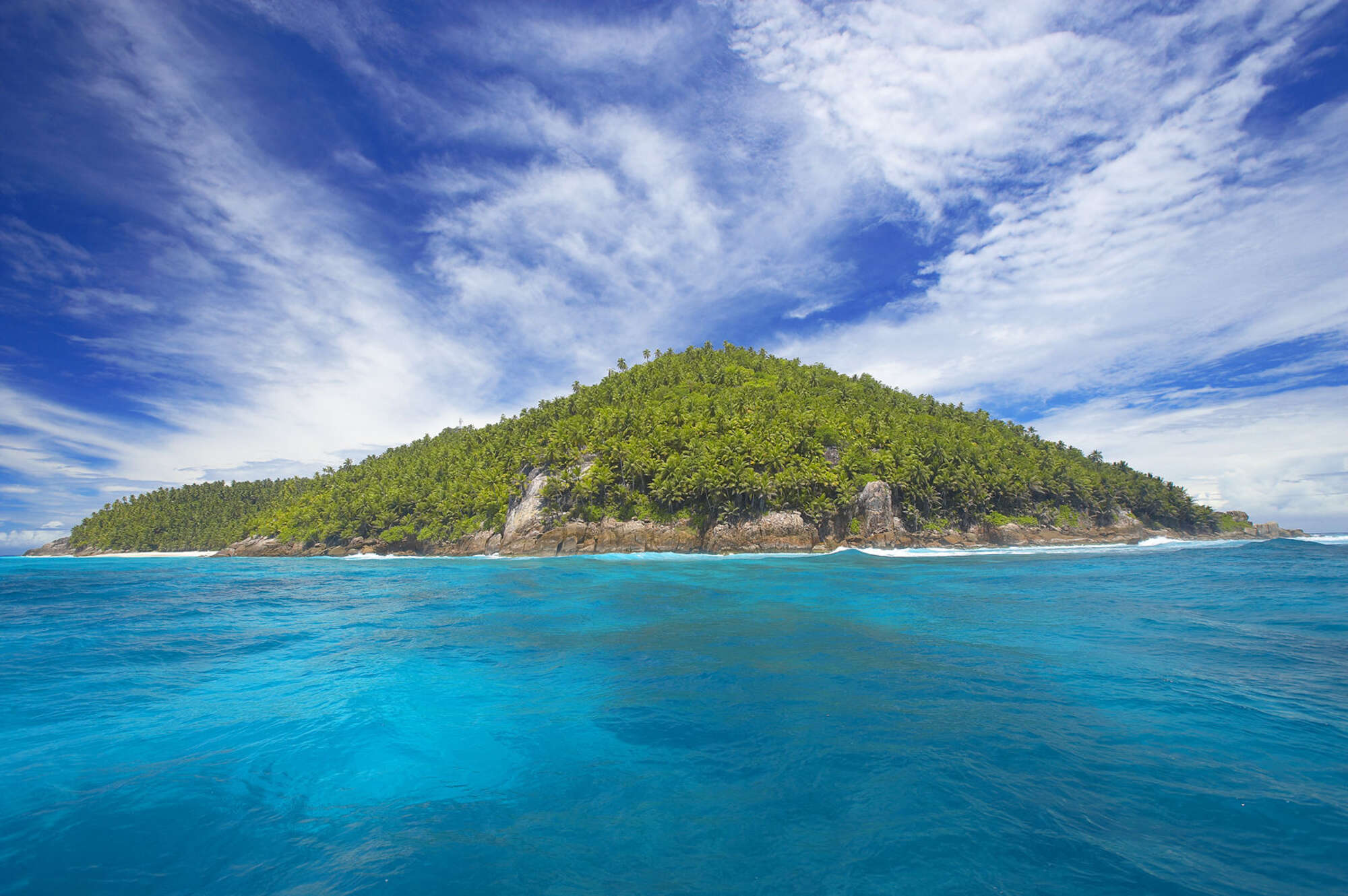 Fregate Island Villas
Fregate Island is one of the Seychelles' most secluded and luxurious private hotels, an island retreat in a beautiful tropical setting.
---
Other areas in Seychelles
---