Wilderness | Garden Route National Park: in detail
Garden Route | Wilderness trips: the full story
Situated on one of the flat coastal terraces which typify South Africa's Garden Route, the Wilderness section of the Garden Route National Park encompasses meandering rivers, beautiful beaches and peaceful strings of lakes. For the visitor this is an area to hike or canoe in the forested areas, or perhaps to relax on what feels like an endless, long beach beside the ocean.

This section of the current national park once formed a separate national park in its own right: Wilderness National Park. This still exists in all but name: the two halves of its rest camp beside the Touw River (the North and South parts of its 'Ebb and Flow Rest Camp') are still fully working and the trails starting from around are still great attractions.

History of the Garden Route National Park's Wilderness section
This part of the coast was settled by Europeans before 1818, when we know that JJ Viviers owned a property here called 'Kleinkranz Farm'. After several shifts of ownership, part of this Wilderness area was proclaimed as the country's first 'national lake area' in April 1983. This was further protected as
Wilderness National Park
in 1987 and, soon after that, it was combined with the Knysna Lake Area to form the
Lakes Nature Reserve
in 1991.
Most recently, in February 2009, this was amalgamated into the new
Garden Route National Park
- together with
Tsitsikamma National Park
and various other sections of government-owned land. In total the new park covers about 1,210km2 and forms a patchwork of protected areas along the whole Garden Route.
The flora and fauna of Wilderness
Wilderness has a mosaic of different environments, but the main ones of note are the freshwater lagoons, mostly linked by rivers, and several very different types of forests.
The Wilderness section: vegetation
Simply put, the vegetation of the Wilderness area can be divided in three different types:
Indigenous forests: Patches of the native forests remain here, especially along the Karatara, Duiwe and Touw rivers. Also in steep kloofs in the mountains you'll find Afro-montain species.
Plantations: Many areas of indigenous forest here have been logged, exploited and turned into plantations over the centuries, and now there are large areas of pine and eucalypt plantations.
Coastal fynbos: The fynbos, depending of which type it is, you will find some occurring form seaward slopes and others primarily on more inland dunes. However the mostly true fynbos elements you will find in the Rondevlei.
The Wilderness section: fauna
The dense forests, fynbos and the underwater world provide living space for a variety of diverse fauna. Although you are unlikely to see much more than tracks and spoor on a casual visit, in these forests you will find baboon, vervet monkey, bushbuck, grysbok, porcupine, bushpig, honey badger, various mongooses, plenty of rodents, and even caracal and the occasional leopard.
The Wilderness area is an important place for birds, as well as an excellent place for bird-watching. These interconnected coastal lakes, linked to the ocean, are listed by the Ramsar Convention on Wetlands as being "of International importance" for birds.
Rondevlei, for example, an old basin inundated with seawater, is an important habitat to many bird species – and notable for a well-positioned bird hide, accessed via a boardwalk through dense reedbeds. Birds of particular interest here include African rails, red-chested flufftails, great crested grebes, yellow-billed egrets, purple herons and even Baillon's crakes – plus more easily seen species like fish eagles, marsh harriers and sometimes, in summer, ospreys.
Activities in the Wilderness area
There's lots to do in this Wilderness area of the Garden Route National Park. The obvious start point is the small town of Wilderness. It's small and friendly, with a surprisingly good range of restaurants. The monthly market sees craftspeople gather here, selling their work.
Nearby are two worthwhile viewpoints: the 'Map of Africa' viewpoint looks down upon the river valley which has a similar outline to the coastline of Africa; and Dolphin Point that gives a unique view of the coastline and ocean for miles. Running parallel to the main N2 road, the long, wide beach at Wilderness is a major attraction for many, at least during the warmest months here (Nov-Feb).
The more adventurous will find companies locally who offer all manner of activity sports, from hang-gliding and paragliding to kloofing and abseiling. Boating, fishing and water-skiing are also options – and there's a particularly good operation based in the national park, which hires canoes out by the hour or the day – perfect for exploring the Touws River as it winds up into the national park.
This Wilderness area of the Garden Route National park has some very good bird hides, which afford ornithologists good chances for spotting some of the shier water birds in the area.
Hiking trails in the national park at Wilderness
A key attraction for many are the nature trails which wind through the forests here; five have been named after the kingfisher species that live in this area:
Half-collared kingfisher trail: This 7.2km trail takes 3-4 hours and follows the west bank of the Touw River, starting near the Ebb and Flow North Restcamp. The walking is easy, partly on wooden boardwalks. Plaques label a handful of trees in the thick, shady woodlands. This trail leads to a waterfall and rock pool, and then retraces its steps.
Brown-hooded kingfisher trail: Starting near the Duweriver Station, this 5km least demanding walk follows the course of the Duiwe River. Soon the path branches off and follows the Keurbooms River to the touring point, which is a lovely place for a picnic or a jump into the cool water. On this 2-3 hours trail you will see the Knysna turacos, fish eagles, Cape battis, Cape robin and of course the brown-hooded kingfisher.
Cape Dune Molerat Trail: You can choose from tow options while both of them are easy to walk on a sandy route lined by beautiful fynbos and some proteas. Route A is a circular trail with a total length of 6km. Alternatively you can go for the shorter route B with 3km. On your way you will see countless burrows and mounds made by thousands of little Cape dune Molerats.
Pied kingfisher trail: This 10km trail starts at the Ebb and Flow South restcamp following the Serpentine or in reserve, depending on the weather, you can start in the early morning with a walk along the sandy beach section, followed by the boardwalk section, that goes along the lagoon ending up in the Tuwu River. A species that you most likely will see and especially hear, is the perky black and white kingfisher with his distinctive loud and noisy call, after which the trail is named.
Woodville Big Tree Forest Trail: Based approximately 16km from Wilderness, it is a great place especially for hikers. This 2km walk can be done in approximately one hour. The paths are clearly marked and are also wheelchair-friendly for disabled visitors. On the trail you will come along to a designated picnic area that is also a nice place for children to play in the streams.
The main attraction in Hoekwil is the 'Big Tree', a yellowwood tree, which is estimated to be 850-years old.
Where to stay in Garden Route | Wilderness
Our suggestions for places to stay in Wilderness | Garden Route National Park
---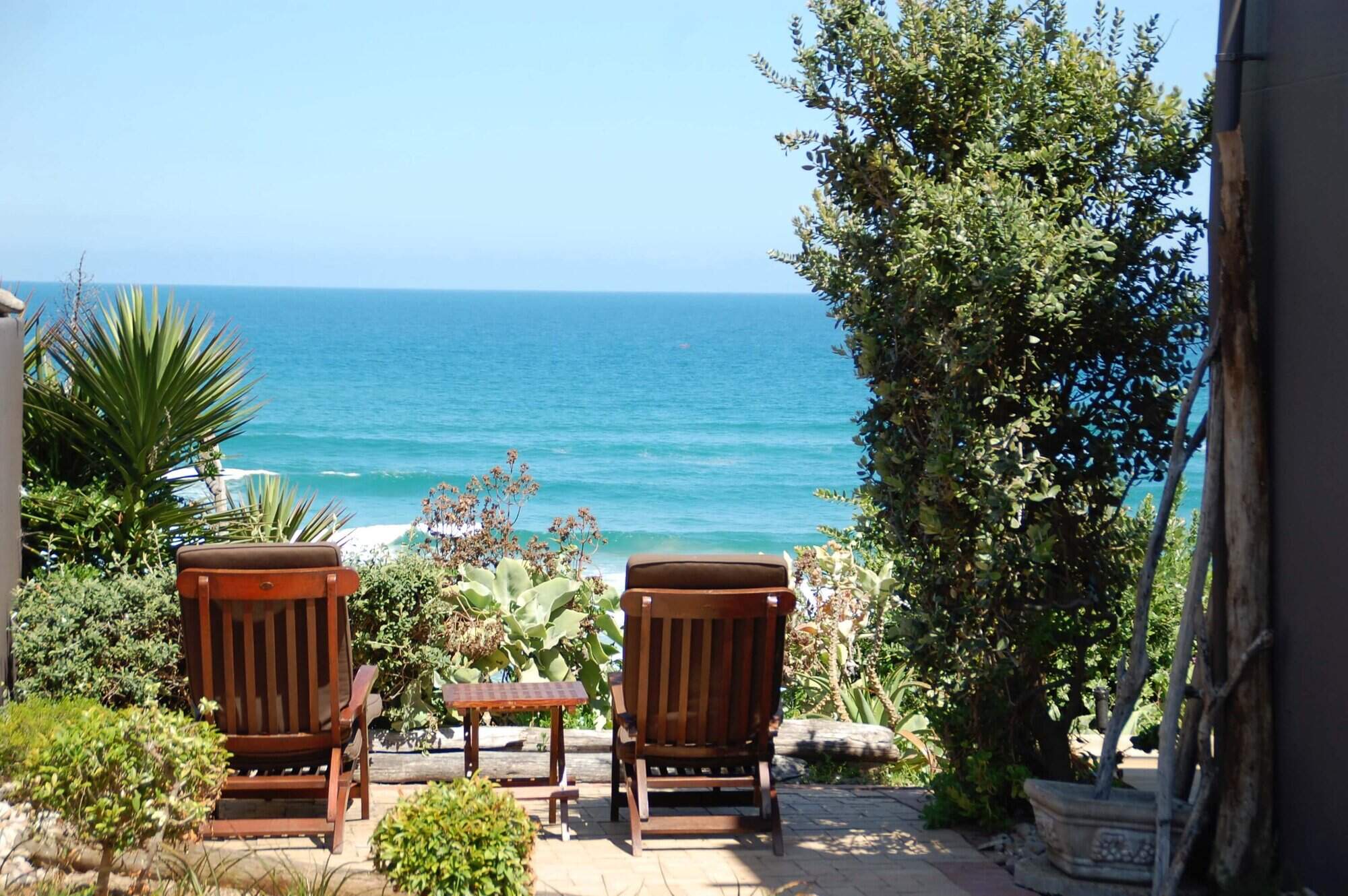 Dune Beach House
Dune Beach House is a relaxed guesthouse located in a stunning location on one of South Africa's best beaches at Wilderness, and is a great spot for nature lovers.
---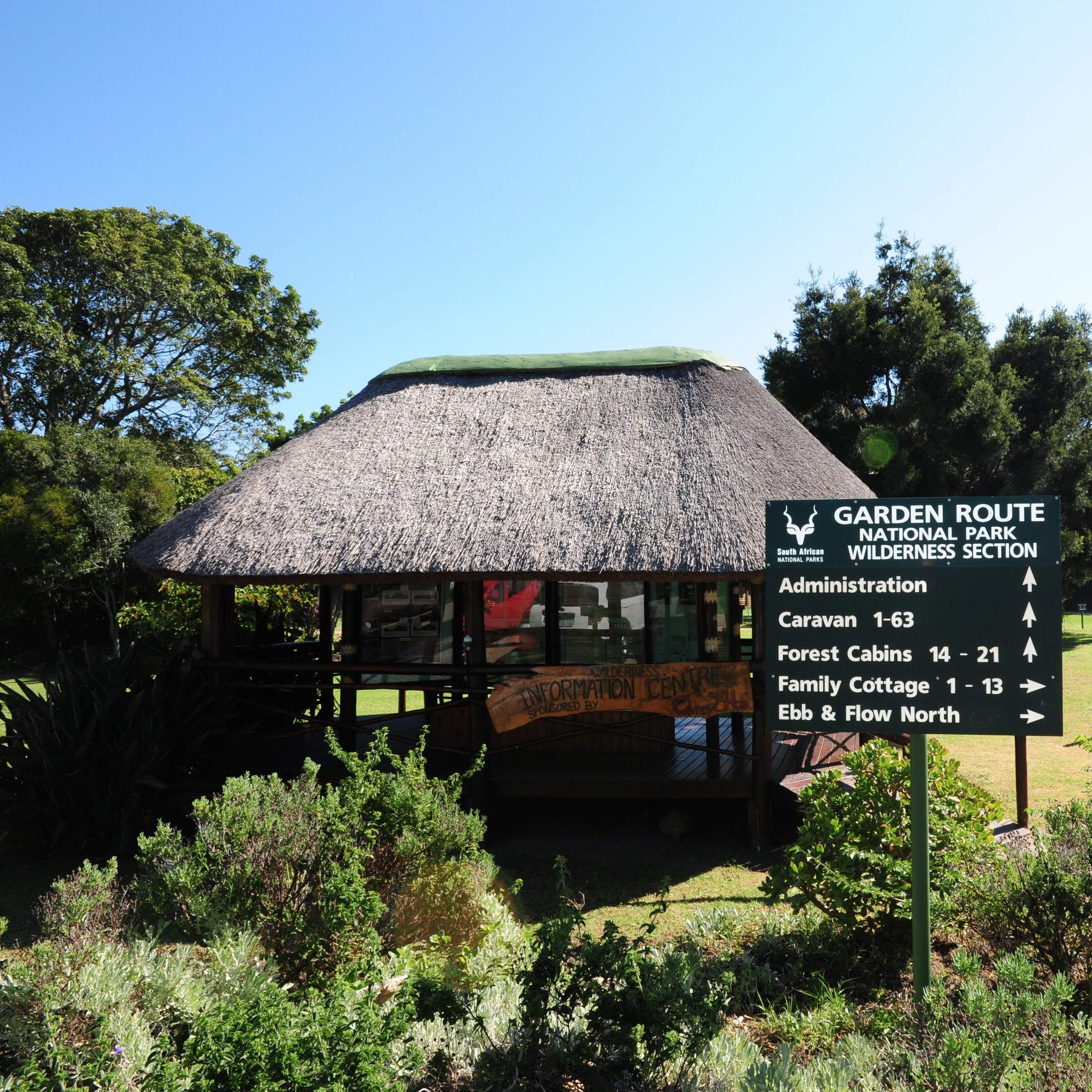 Ebb and Flow Rest Camp
Wilderness National Park's forests, lakes and rivers offer plenty of opportunity to participate in outdoor activities such as abseiling and waterskiing. Whale and dolphin watching is also possible.
---
Other areas in South Africa
---