A map of Northern Tanzania
This sketch map of Northern Tanzania - shows some of Tanzania's first safari areas which form the famous 'northern circuit'. The dotted boundaries of the national parks (shaded in green), and the game reserves (shaded in brown), show the areas in which wildlife is protected. As you can see, the roads (coloured red) provide good connections between these areas - which make a driving safari a great option in Northern Tanzania.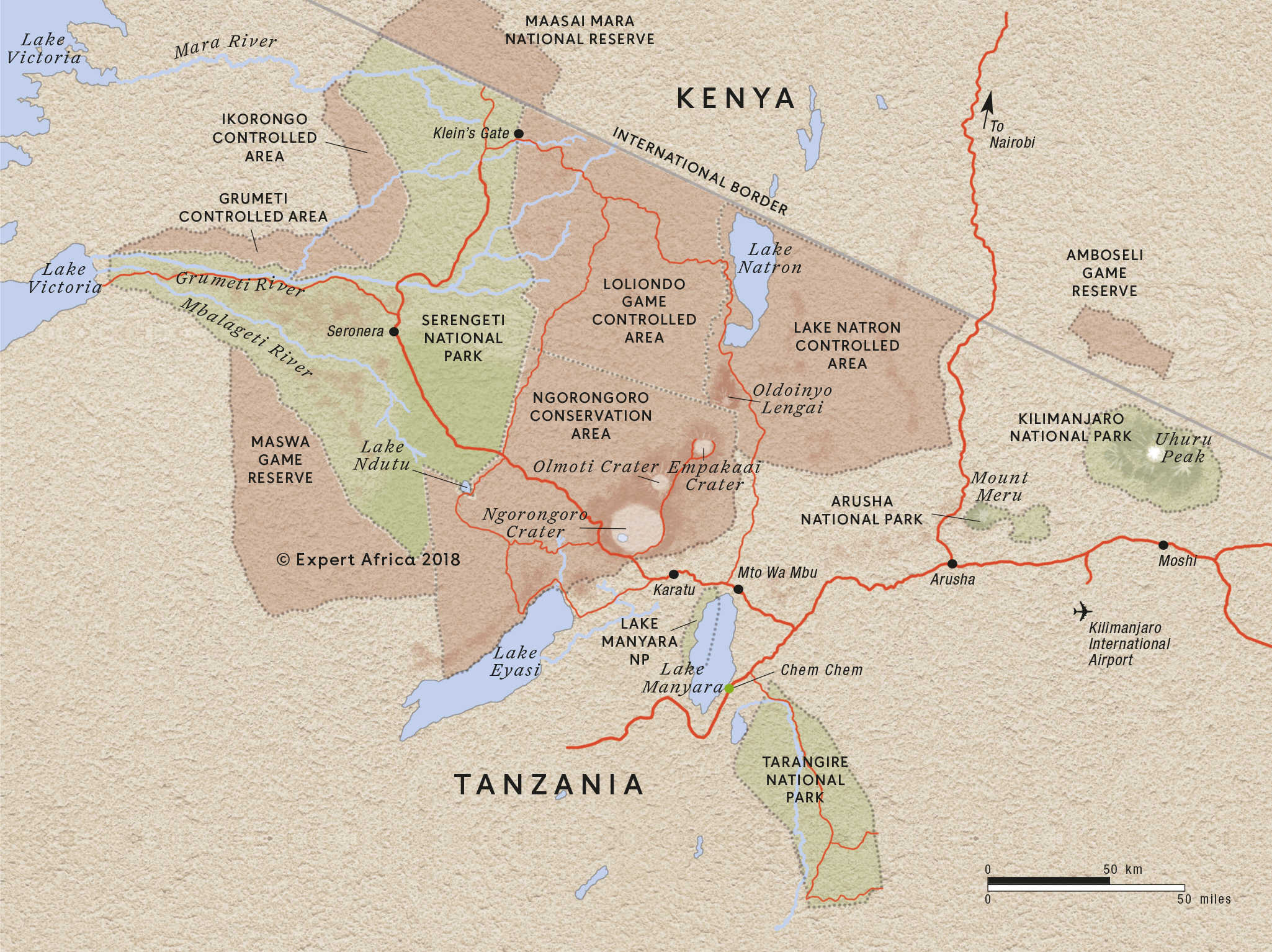 Click on the different areas to see precise locations of the lodges and find out more information. In the Serengeti in particular, different lodges are better at different times of year for those hoping to view spectacular wildebeest migration so to read more about choosing the right places for your trip – see the following:
►
Interactive satellite map of the Serengeti, showing safari camps and lodges
►
Detailed map of the Serengeti and its boundaries
►
Area-by-area Serengeti guide, including camps and lodges
.
This map of Northern Tanzania, including Arusha, is an original. It has been commissioned by and drawn up for Expert Africa. It is our copyright (2014). It must not be copied or reproduced without our written permission. If you wish to use it, please contact us. We generally look favourably on requests for educational or charity use, provided that clear acknowledgements and credits are given.

To deter unauthorised use, the map has been digitally watermarked and can be traced.