3 Trips which can include this Reteti Elephant Orphanage visit
The Reteti Elephant Orphanage visit works better in some itineraries than in others, and below are a list of 3 possible Trip Ideas into which we'd be likely to be able to slot this excursion. Talk to us to create a tailor-made trip for you, and ask us how to include this experience in your trip.
Sort by:
Name


|
Duration


|
Group or individual trip


|
Cost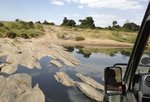 De Brazza Monkey Fly-in Safari
|
8 days
|
Individual trip

US$8,222-11,125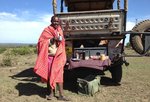 Lanner Falcon Fly-In Safari
|
8 days
|
Individual trip

US$6,048-8,059
This intimate fly-in safari features three sister camps across northern Kenya and the Maasai Mara ecosystem. Saruni Samburu, Saruni Rhino and Saruni Wild are all located within private conservancies, boasting remote wilderness and considerably exclusive game-viewing.
More about Lanner Falcon Fly-In Safari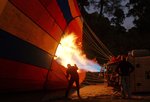 Steppe Eagle Fly-in Safari
|
7 days
|
Individual trip

US$3,938-6,303
Visit two dramatically contrasting ecosystems with safari in Kenya's Samburu and the Maasai Mara National Reserve. Each camp has been chosen for its prime location within the region, providing quick access to the action as well as brilliant views over the nearby, ...
More about Steppe Eagle Fly-in Safari