Mango Beach Holiday: In full
The Mango Beach Holiday offers the draw of two very different locations. You'll spend your first three nights at the classy Emerson Spice in Stone Town, where you can immerse yourself in Zanzibar's fascinating history and culture. You'll then transfer to the more contemporary Zawadi Hotel on the beautiful Michamvi Peninsula, where you can explore the pretty coastline and enjoy snorkelling in the nearby lagoon.
Include:
---
Days 1-3
3 nights at Emerson Spice (bed & breakfast) | Stone Town, Zanzibar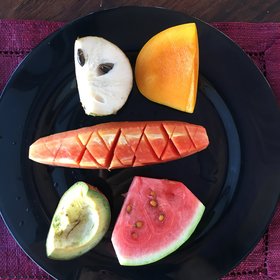 From Dar es Salaam you will connect onto a domestic flight to Zanzibar Airport, with a flight time of around 20 minutes.
On arrival at the airport, you will be met by your driver, who will transfer you to Emerson Spice in Stone Town for a three-night stay, a journey of some 15 minutes.
Emerson Spice is packed full of charm and character, its rooms beautifully designed and decorated with bold colours and antique furniture. The hotel's central Stone Town location makes it ideal for exploring the old narrow streets, and we can recommend a number of excellent excursions; these include a fascinating Stone Town Discovery Tour, and the Princess Salme Spice Tour, which takes you out to nearby spice plantations.
---
Days 4-8
5 nights at Zawadi Hotel (full board) | Michamvi Peninsula, Zanzibar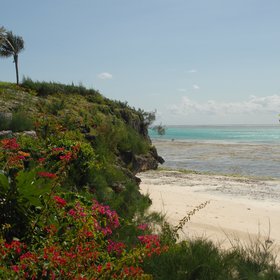 From Stone Town, you will go on to spend five nights at the luxurious Zawadi Hotel on the Michamvi Peninsula.
Zawadi has the feel of a modern beach house, with a neutral colour scheme enhanced by wooden sculptures and natural materials. It offers a high level of food and service, and the pretty cove is a great place to relax and soak up the sun.
Spend your days snorkelling in the lagoon, which is accessible on foot at low tide; swimming in the sea; indulging in a spa treatment; or working out in the on-site nature gym.
Zawadi tends to appeal to couples and honeymooners, and has an age limit of 16 years.
---
Day 9
On your last day, transfer to Zanzibar Airport for your light aircraft flight back to Dar es Salaam, where your trip will finish.
---
See Prices & details for the precise dates/prices for this trip - and all the fine print.