Zanzibar beach holidays
If you are looking for a great beach holiday, to relax and unwind after a safari on the African mainland, Zanzibar might be the ideal island for you.

Surrounded by powder-white beaches and a barrier reef on the eastern side, Zanzibar holidays are also great for diving and snorkeling. There the long palm-fringed beach stretches beside turquoise waters, creating a classic location for a beach holiday.

Whilst on Zanzibar, don't miss Stone Town. This lively and vibrant quarter, mostly built in the 19th Century, has almost been unchanged since then. You can find old palaces, mosques and many old Arab houses here, as well as some great bars and restaurants here.

For more information about a Zanzibar holiday, and how to add one onto an African safari, please contact us.

Sort by:
Name


|
Duration


|
Group or individual trip


|
Cost


Capsicum Beach Holiday
|
8 days
|
Individual trip

US$1,113-1,400
Relax on the tropical island of Zanzibar with this 7 night getaway at the small and stylish Sunshine Marine Lodge, which has a private and unpretentious feel to it and one of the best dive centres on the island.
More about Capsicum Beach Holiday
Cardamom Beach Holiday
|
8 days
|
Individual trip

US$1,121-1,887
Begin your 7 day island holiday, relaxing on the pure white beaches of northern Zanzibar or indulging in the variety of water sports on offer at your hotel; then immerse yourself in the hustle and bustle of lively Stone Town and its array of antique shops, museums ...
More about Cardamom Beach Holiday
Chumbe Beach Holiday
|
4 days
|
Individual trip

US$1,265-1,342
This wonderful 3 night trip, includes a visit the ecologically sensitive Chumbe Island Lodge, a fabulous beach side destination that is both original and stylish.
More about Chumbe Beach Holiday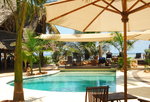 Cinnamon Beach Holiday
|
8 days
|
Individual trip

US$1,306-1,717
For a relaxing getaway, spend 5 nights at the sunny Sunshine Hotel, which has a friendly and relaxed vibe, then enjoy your last 2 nights discovering the exotic sights and smells of Stone Town, based centrally at the intimate and boutique guesthouse; Kholle House.
More about Cinnamon Beach Holiday
Clove Beach Holiday
|
6 days
|
Individual trip

US$909-1,050
This 5 night add-on trip to Zanzibar includes 5 nights relaxing beside a long, white, sandy beach on the east coast of the island. You'll stay in a first-rate location which is superb value for money.
More about Clove Beach Holiday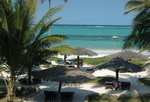 Ginger Beach Holiday
|
8 days
|
Individual trip

US$873-1,463
Enjoy Zanzibar on this 7 night island break which incorporates a fun and lively resort with a traditional boutique hotel, both with many of the creature-comforts from home; the resort style Breezes Beach Club has all the amenities of a good hotel and then for ...
More about Ginger Beach Holiday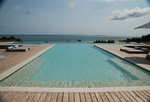 Masala Beach Holiday
|
10 days
|
Individual trip

US$5,085-6,159
Spend 7 nights on Zanzibar's beautiful north western tip in the new and beautiful Kilindi; then head on to Stone Town for some site-seeing and shopping staying at the Serena Inn for 2 nights before taking an early morning flight back to Dar to connect with your ...
More about Masala Beach Holiday
Saffron Beach Holiday
|
8 days
|
Individual trip
US$4,456-8,238
Spend 5 nights on the tropical Mnemba Island, enjoying one of the most private locations in Africa whilst staying at the exclusive and first-rate Mnemba Island Lodge; then take a further 2 nights in the luxurious Serena Inn, the best hotel in Stone Town whilst ...
More about Saffron Beach Holiday
Star Anise Beach Holiday
|
6 days
|
Individual trip
US$1,278-1,547
Spend 4 nights at the romantic Sultan Palace which has a fantastic location on top of a cliff overlooking the sea, before heading to Stone Town for 2 nights where you will stay at the stylish Zanzibar Palace Hotel.
More about Star Anise Beach Holiday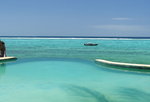 Turmeric Beach Holiday
|
8 days
|
Individual trip
US$2,158-3,267
After your safari, relax on the island of Zanzibar during this 7 night getaway; spend 5 nights at the excellent Matemwe Lodge, which stands atop a small coral cliff with an isolated beach below, then enjoy a further 2 nights experiencing the fascinating culture of Stone Town.
More about Turmeric Beach Holiday