Zanzibar beach holidays
If you are looking for a great beach holiday, to relax and unwind after a safari on the African mainland, Zanzibar might be the ideal island for you.

Surrounded by powder-white beaches and a barrier reef on the eastern side, Zanzibar holidays are also great for diving and snorkeling. There the long palm-fringed beach stretches beside turquoise waters, creating a classic location for a beach holiday.

While on Zanzibar, don't miss Stone Town. This lively and vibrant quarter, mostly built in the 19th century, has been almost unchanged since then. You can find old palaces, mosques and many old Arab houses here, as well as some great cafés and restaurants.

For more information about a Zanzibar holiday, and how to add one onto an African safari, please contact us.

Sort by:
Name


|
Duration


|
Group or individual trip


|
Cost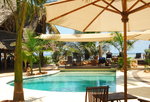 Cinnamon Beach Holiday
|
9 days
|
Individual trip

US$1,141-1,357
For a relaxing getaway, spend 5 nights at the sunny Sunshine Hotel, which has a friendly and relaxed vibe, then enjoy your last 2 nights discovering the exotic sights and smells of Stone Town, based centrally at the intimate and boutique guesthouse; Kholle House.
More about Cinnamon Beach Holiday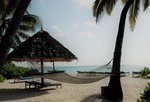 Clove Beach Holiday
|
5 days
|
Individual trip

US$1,072-1,261
Spend five nights at a picturesque cove on Zanzibar's east coast. On this suggested beach holiday you'll stay at Pongwe Beach Hotel – a small retreat full of Zanzibari charm and character. Great-value, simple and unpretentious, it offers friendly service and a ...
More about Clove Beach Holiday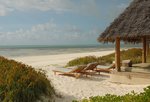 Coconut Beach Holiday
|
6 days
|
Individual trip
US$2,142-4,196
This holiday starts with a couple of nights in Stone Town, staying at the theatrical Emerson on Hurumzi. This historic building has been converted into a quirky hotel, with individually designed rooms, antique furniture and a fabulous teahouse restaurant. We love ...
More about Coconut Beach Holiday

Cumin Beach Holiday
|
5 days
|
Individual trip

US$1,808-2,619
Spend five nights at Qambani, a luxurious lodge with six modern villas and personalised service. The lodges remote location means that the beach remains blissfully quiet, and with plenty of space and only a handful of high-quality villas this is an ideal place ...
More about Cumin Beach Holiday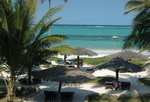 Ginger Beach Holiday
|
7 days
|
Individual trip

US$1,078-1,970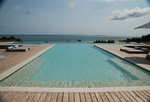 Masala Beach Holiday
|
9 days
|
Individual trip

US$5,285-7,218
Spend 7 nights on Zanzibar's beautiful north western tip in the new and beautiful Kilindi; then head on to Stone Town for some site-seeing and shopping staying at the Serena Inn for 2 nights before taking an early morning flight back to Dar to connect with your ...
More about Masala Beach Holiday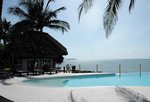 Papaya Beach Holiday
|
7 days
|
Individual trip
US$2,339-3,301
Combine a pristine coral reef with a picturesque white sandy beach on this week-long Zanzibar beach holiday. Start with a few nights on the small private Chumbe Island, then go on to the beautiful Matemwe Lodge on Zanzibar's north-east coast.
More about Papaya Beach Holiday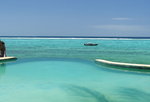 Turmeric Beach Holiday
|
7 days
|
Individual trip
US$1,899-2,831