Emerson on Hurumzi: Our full report
Right in the heart of Zanzibar's Stone Town, Emerson on Hurumzi (previously known as 236 Hurumzi) is a small ...
... boutique hotel that is steeped in history. It was re-opened in 2014, after the owners had spent several years lovingly restoring the building to recapture the grandeur and elegance of its 19th-century origins.

Emerson on Hurumzi feels vast. It sprawls across two beautiful old buildings dating from 1840–70. The back portion was constructed in the early 1840s, when the Omani Arabs first took control of Zanzibar, and the front building was originally the home of the prominent Ismaili Indian merchant, Tharia Topan. Over the years, the property has had several owners, including the Archbishop of Zanzibar and later on a number of Ismaili and Arab families. In the early 1990s it was taken over by the late Emerson Skeens and Thomas Green who first restored the building, turning it into a boutique hotel.

Like its sister property, Emerson Spice, Emerson on Hurumzi is tastefully decorated with antique Zanzibari furniture and carpets, many of which are original pieces from the houses. Crowned by an opulent chandelier, the high-ceilinged reception area is furnished with sofas covered with colourful cushions and throws. A steep wooden staircase leads to the upper levels where you will find further seating areas and pretty planted terraces.

Although completely individual in character and design, the hotel's 11 rooms and suites are all finished to a high level of attention to detail, and can be divided on cost grounds into two categories: eight Standard Rooms and three larger Suites. Each is beautifully decorated with bold colours, sumptuous fabrics and antique furniture, evoking the era of the sultans. On a practical note, all have a ceiling fan (most also have air conditioning), a large Zanzibari bed and an en-suite bathroom.

Emerson on Hurumzi has two dining areas:

The garden terrace is a tranquil courtyard tucked between the two buildings, and surrounded by soft planting. Breakfast is usually served on the terrace, which also doubles as a gallery for local artists.
The Tea House Rooftop Restaurant is one of the highest spots in Stone Town, its open sides affording a wonderful 360-degree panorama across the rooftops. Colourful rugs soften the floor and guests are usually seated on brightly coloured Zanzibari cushions, set around the edge of the room behind low wooden tables. (That said, there are also tables and chairs next to the central terrace for guests who would prefer these.) Traditional Swahili food is served at lunch and dinner – when on our last visit, in July 2019, we joined diners assembling to watch the sun set over the roofs of Stone Town. We would recommend getting here early in order to enjoy a cocktail beforehand. Before dinner, local musicians come to perform traditional Taarab music, giving a lovely atmosphere.
On the ground floor of the hotel is a small curio shop which sells a number of items made on Zanzibar, such as kangas (the traditional shawls worn by Zanzibari women), jewellery and beauty products.

More unusually, the hotel boasts its own museum, dedicated to the life of Princess Salme, the controversial daughter of Sayid Sain Al-Busaid, the Sultan of Zanzibar. Unusually for a Zanzibari princess she taught herself to read and learned English, then fell in love with a German merchant, moved to Germany and converted to Christianity. Wander through the museum with a highly knowledgeable guide and learn about her fascinating story.
Our view
Emerson on Hurumzi is a beautiful boutique hotel with real style and character. The rooms are lovely and we particularly liked the rooftop restaurant. Its central location also makes it a great base from which to explore the area.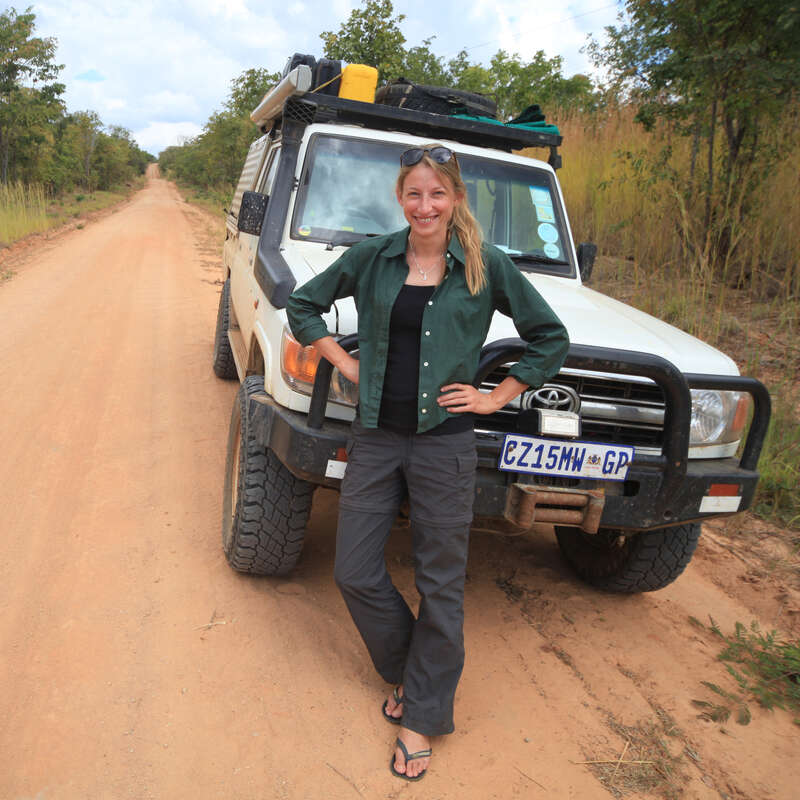 Geographics
Location

Ideal length of stay

Emerson on Hurumzi has a two-night minimum stay; this is an ideal length of time for exploring Stone Town.

Directions

It takes around 35 minutes to fly to Zanzibar from Dar es Salaam, followed by a ten-minute drive to Stone Town. As Emerson on Hurumzi is tucked away in the tiny backstreets of the town, the car can't get right to the door of the hotel, but your driver will show you the way from the drop-off point, and will help you with your luggage for the short two-minute walk.

Accessible by

Fly-and-Transfer
Food & drink
Usual board basis

Bed & Breakfast

Food quality

When we last visited in September 2019, we didn't have the time to eat, but have previsouly found the food to be excellent. At dinner, the dishes are inventive and filled with flavour; easily some of the best food we have eaten in Stone Town. Breakfast is served either on the garden terrace or in the privacy of your own room. Lunch and dinner are served in the Tea House Restaurant.

Breakfast normally consists of a platter of tropical fruit with fresh mango, passion fruit and more unusual fruits such as Canistel (also known as egg fruits). This is followed by a hot breakfast with eggs cooked to your preference.

For Lunch you can expect a range of Swahili-influenced dishes on the menu, including zucchini, green pea and turmeric burgers, fish kofta, and calamari salad.

Dinner typically consists of a three course set menu. In the past we have enjoyed spinach fish cake and turmeric sauce, accompanied by beetroot tahini and Arabian flatbread for a starter. This was followed by a choice of pan-fried red snapper, 'janja's dengu pot' which turned out to be a beautifully spiced vegetable curry, or mbuzi bamia (stewed goat). Dinner was rounded off with a delicious tropical pavlova. The dishes were inventive and filled with flavour; it is easily some of the best food we have eaten in Stone Town.
Special interests
Cultural experiences

Stay at Emerson on Hurumzi and experience the rich culture of Zanzibar. The hotel is filled with antique furniture from the time of Zanzibar's sultans, while the rooftop restaurant serves a traditional Swahili feast accompanied by live taarab music.
See ideas for Cultural experiences
Children
Attitude towards children

Children are welcome at Emerson on Hurumzi.

Property's age restrictions

Emerson on Hurumzi has no age restrictions.

Special activities & services

There are no special activities for children.

Equipment

Cots are available on request.

Generally recommended for children

Emerson on Hurumzi is fine for children, however parents should be aware of the steep stairs and high balconies.

Notes

Parents should be aware that there are several steep staircases that wind their way through the hotel.
Communications
Power supply notes

There is a back-up generator.

Communications

Emerson on Hurumzi has cellphones in all rooms, and guests are welcome to take these with them while exploring Stone Town. WiFi is available throughout the hotel.

TV & radio

There is no TV or radio at Emerson on Hurumzi.

Water supply

Mains

Water supply notes

Bottled water is supplied in the bedrooms.
Health & safety
Malarial protection recommended

Yes

Medical care

Staff have first-aid training and there is a medical kit on site. Emerson on Hurumzi is right in the middle of Stone Town where there are doctors nearby.

Dangerous animals

Low Risk

Security measures

There is night security guard at the entrance of Emerson on Hurumzi.

Fire safety

There are fire extinguishers dotted around Emerson on Hurumzi.
Activities
Boat trip

Cultural excursion

Self-guided walking

Snorkelling

Watersports
Extras
Disabled access

Not Possible

Laundry facilities

A free laundry service is provided.

Money

Emerson on Hurumzi cannot offer any currency exchange, but there are plenty of bureaux de change in the area, and someone from the hotel can give you directions or show you where to go.

Accepted payment on location

You can pay for any extras in US dollars, pounds, euros, Kenyan shillings and Tanzanian shillings cash. You can also use Mastercard and Visa, without surcharge.
Room types at Emerson on Hurumzi
Standard Room
The concept of a 'standard room' at Emerson on Hurumzi is something of a contradiction, since each is unique in design, but these eight rooms – the South Room, the North Room, the East Room, the West Room, the Rose Room, the Blue Room, and the Seyyed Room – are comparable in cost.

They also share a similar style, capturing the period of the Zanzibari sultans, with beautifully crafted dark wooden furniture and highly polished stone floors. Soft furnishings are in sumptuous colours and wide casement windows open right out to let in plenty of light.

The Rose, Blue and Seyyed rooms all have air conditioning, whereas North, South, East and West do not. Having said this, all have ceiling fans, and the external 'walls' in North, South East and West are constructed from wooden latticework, allowing a cool breeze to pass through the room.

Each room has a small seating area with an antique sofa, and often a low Zanzibari coffee table. Some rooms also have a private balcony from where you can sit and take in the sights of Stone Town.

The bathrooms are beautiful and colourful rooms with stone floors. As well as a flush toilet and a sink, most have a deep stone 'hammam' bath.
Suite
As with the Standard Rooms at Emerson on Hurumzi, the hotel's three suites – the Zenana Suite, the Keep Suite and the Tour Suite – are large, highly individual and quite spectacular. The Keep Suite and the Tour Suite are located at the top of the building, and each has its own private rooftop terrace where you can relax in privacy while taking in the views.

All three suites are intricately designed with beautiful furniture, lovely stone floors and brightly coloured soft furnishings in perfectly matched individual colour schemes. Unlike many we have seen in Stone Town, the rooms aren't over-the-top and gaudy, but beautifully atmospheric, and the details – such as bed covers matching the lining on the mosquito nets! – make these rooms some of the most beautiful we have seen.

Along with large double beds draped in mosquito netting each suite has comfortable chairs or sofas. Above the wooden shutters are vibrant stained-glass windows and every suite has air-conditioning.

The style follows through to the beautifully crafted en-suite bathrooms, with highly polished stone floors and brightly painted walls. Each has a vast stone bathtub with a showerhead attached, a flush toilet and a sink.
Other lodges in Stone Town
Alternative places to stay in this same area.
---