16 of our best lodges and safari camps in Mana Pools National Park
Mana Pools is deservedly one of Zimbabwe's most popular wildlife destinations and the park facilities can become stretched in the main winter season. All of the accommodations listed below offer wonderful wildlife viewing experience coupled with a level of personal service and catering that few people would associate with 'camping'.
Ask us for more details of what's where, and what's likely to suit you best!
---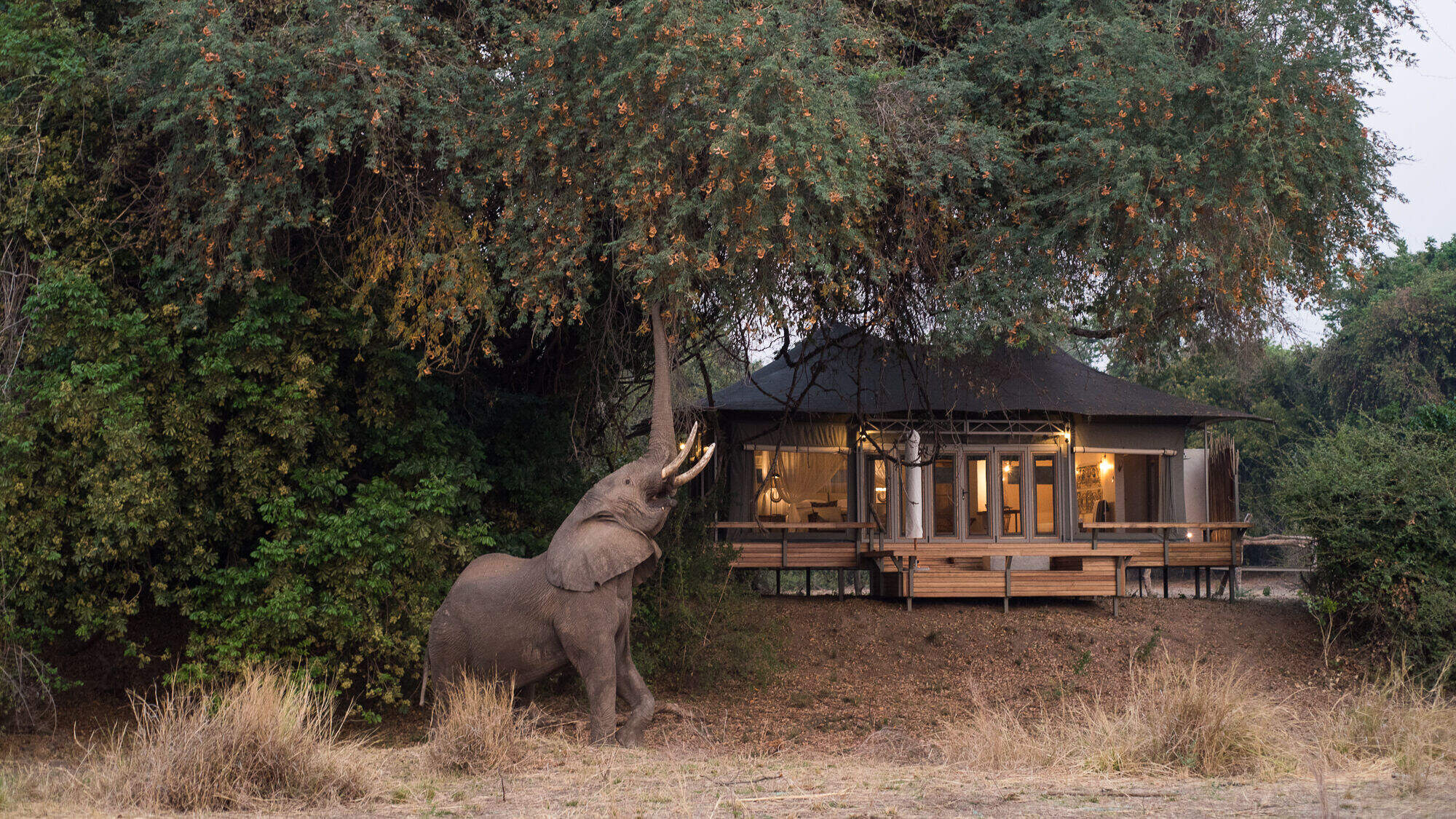 Chikwenya Camp
One of the original properties in Mana Pools area we are excited to be featuring Chikwenya Camp again.
---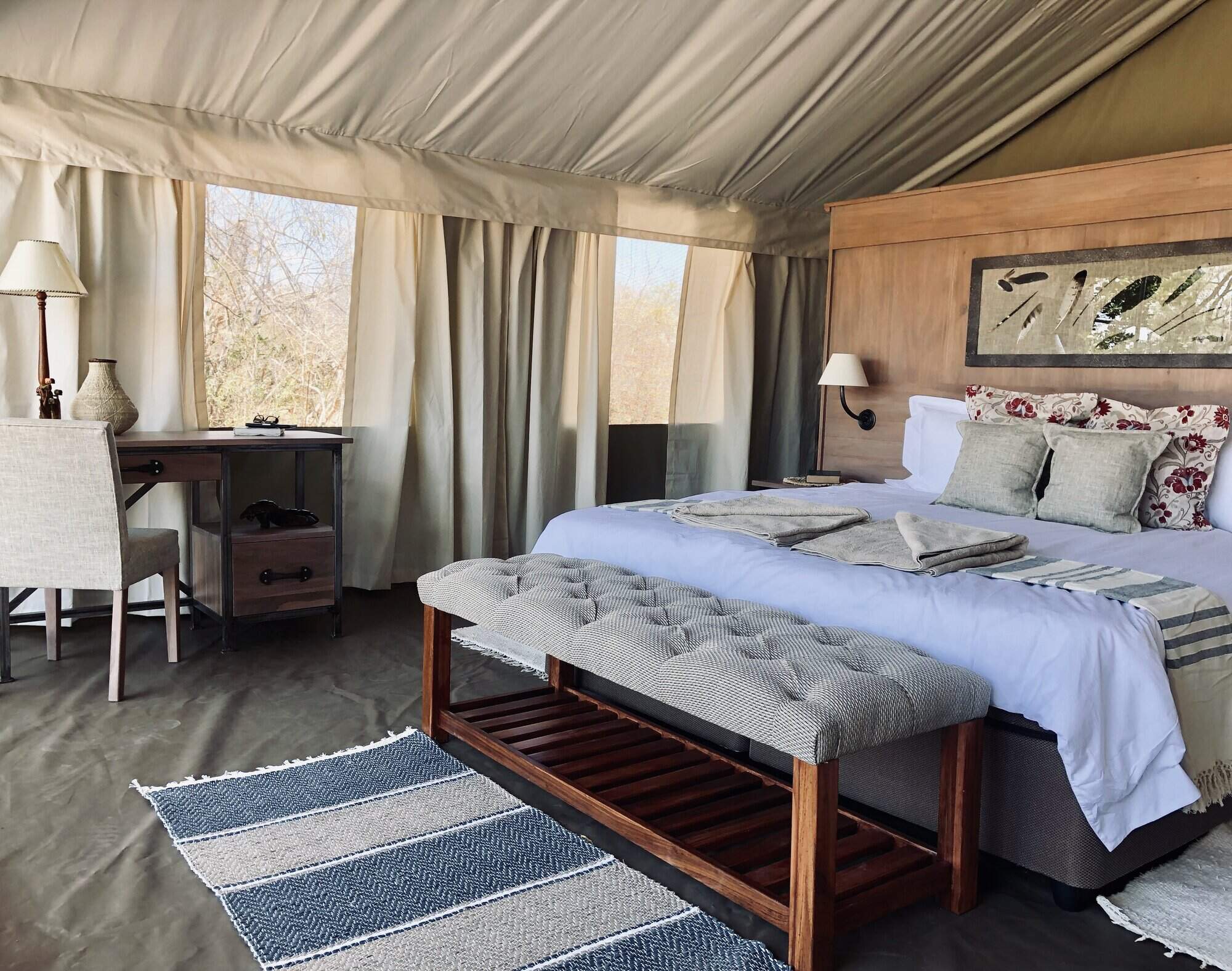 Ingwe Pan Camp
Ingwe Pan Camp is due to open in May and will be located in a remote area in the north of the Mana Pools National Park
---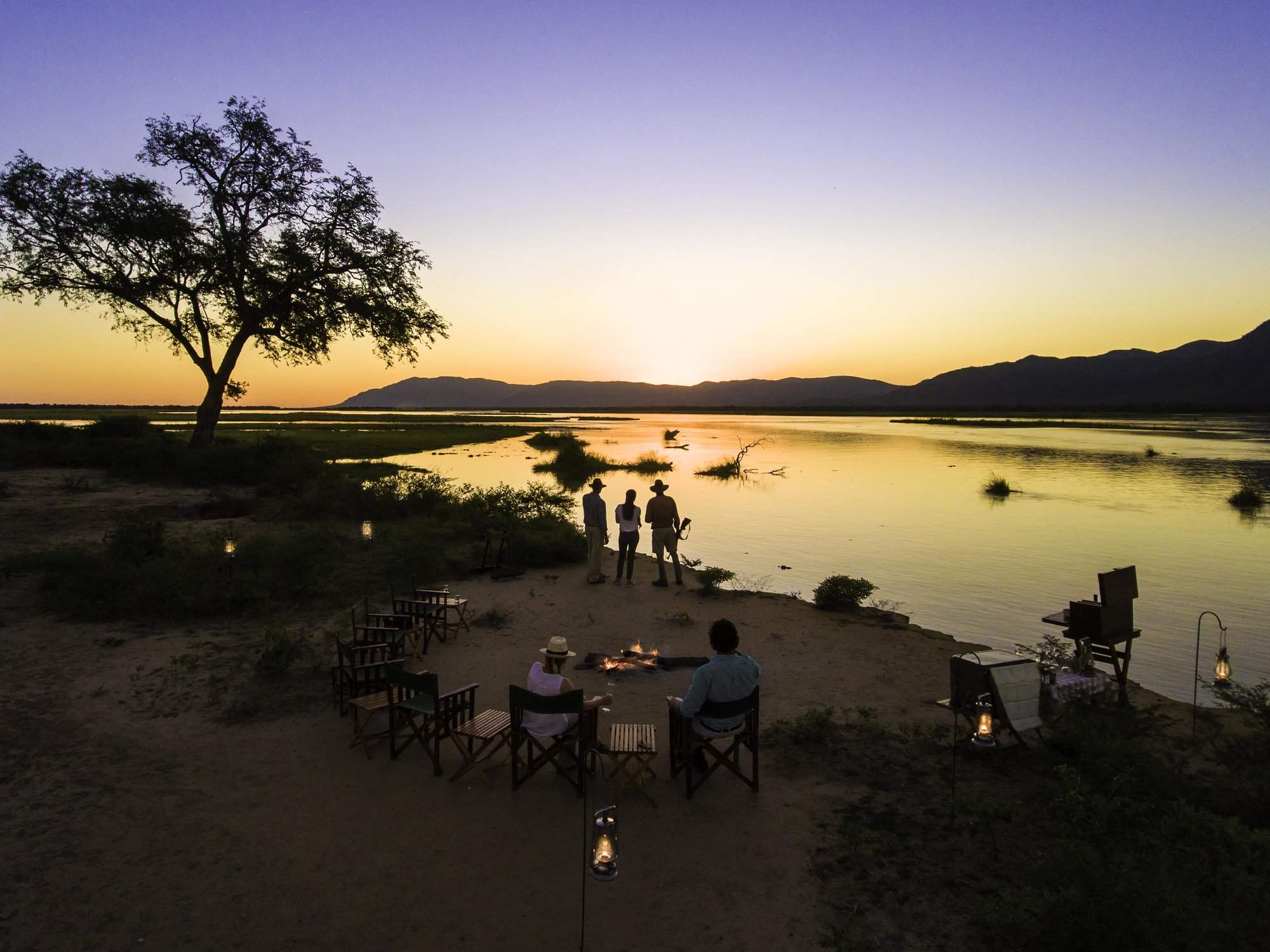 John's Camp
John's Camp is a semi-mobile tented camp offering walking safaris, game drives, and fishing in Zimbabwe's Mana Pools National Park.
---

Kanga Bush Camp
Unspoiled and peaceful, Kanga Bush Camp is located in a remote and exclusive part of Mana Pools National Park, overlooking the Kanga Pan.
---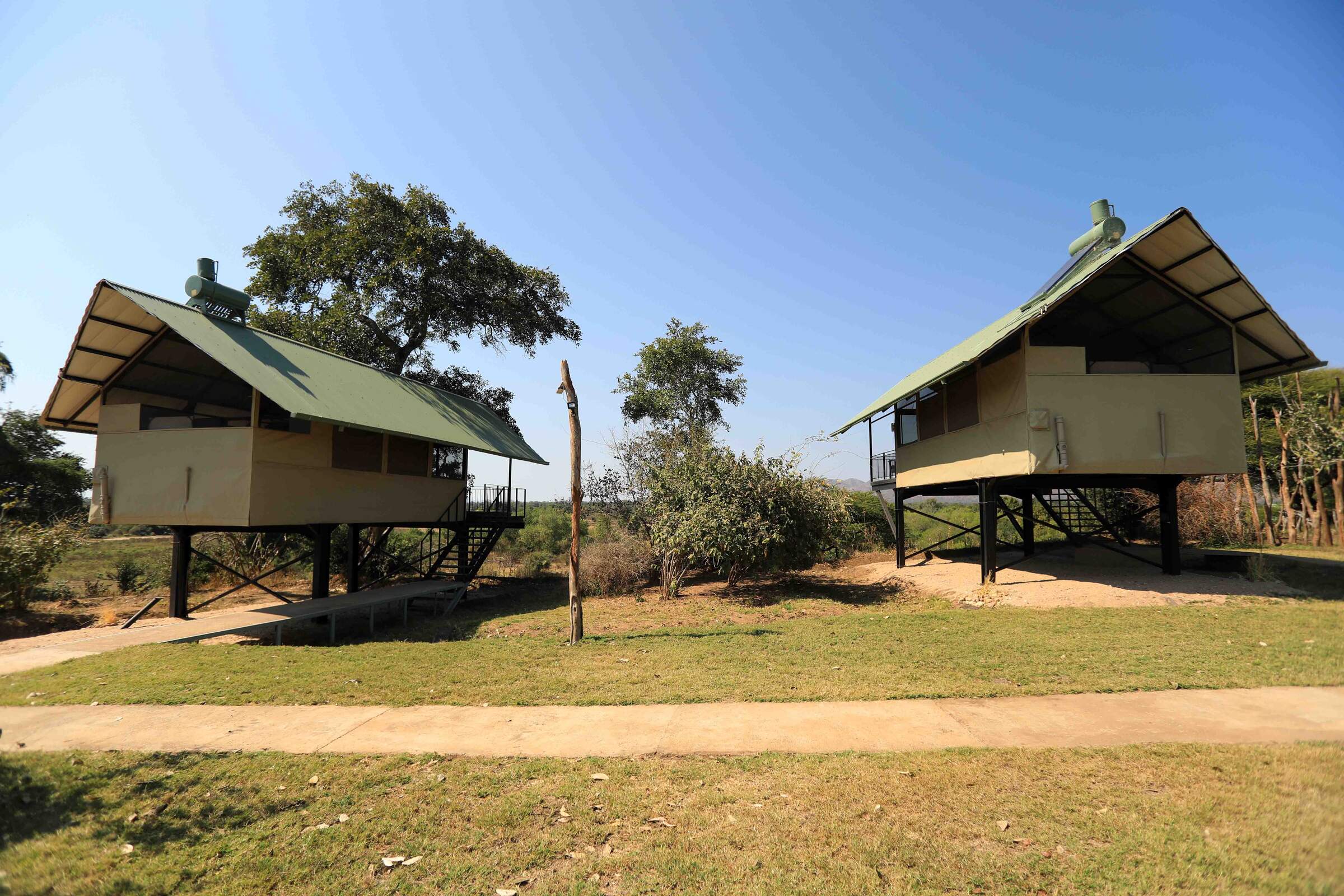 Kavinga Safari Camp
Kavinga is a comfortable tented camp tucked away in a less-visited area of Mana Pools National Park with surprisingly good wildlife and an excellent hide.
---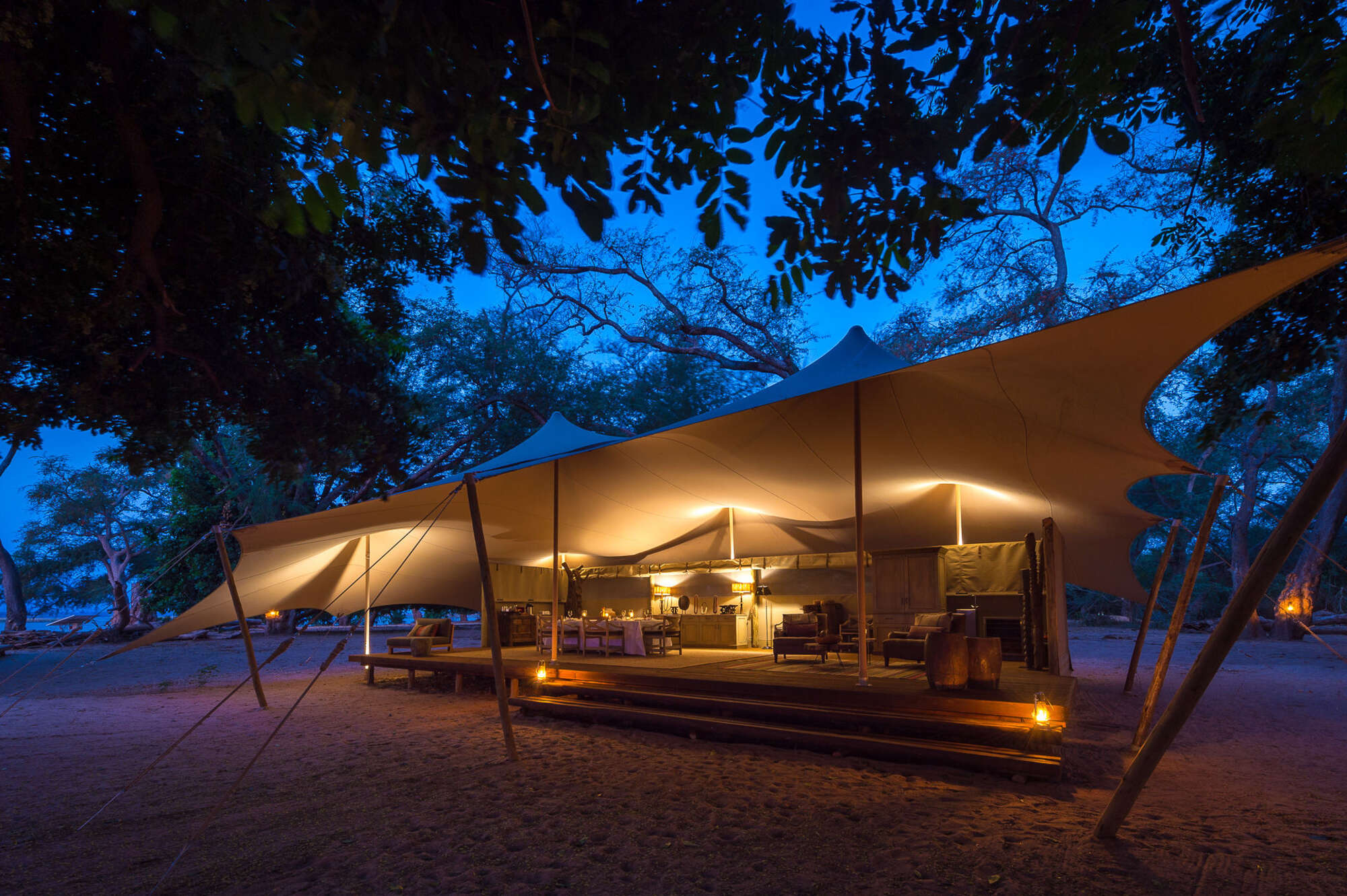 Little Ruckomechi
In a shady spot beside the Zambezi, Little Ruckomechi is a small but luxurious camp offering a reange of activities including walking and canoe trips.
---

Little Vundu
Closely associated with Vundu Camp, Little Vundu has the same great location and quality of guides, and is occasionally used for private group bookings.
---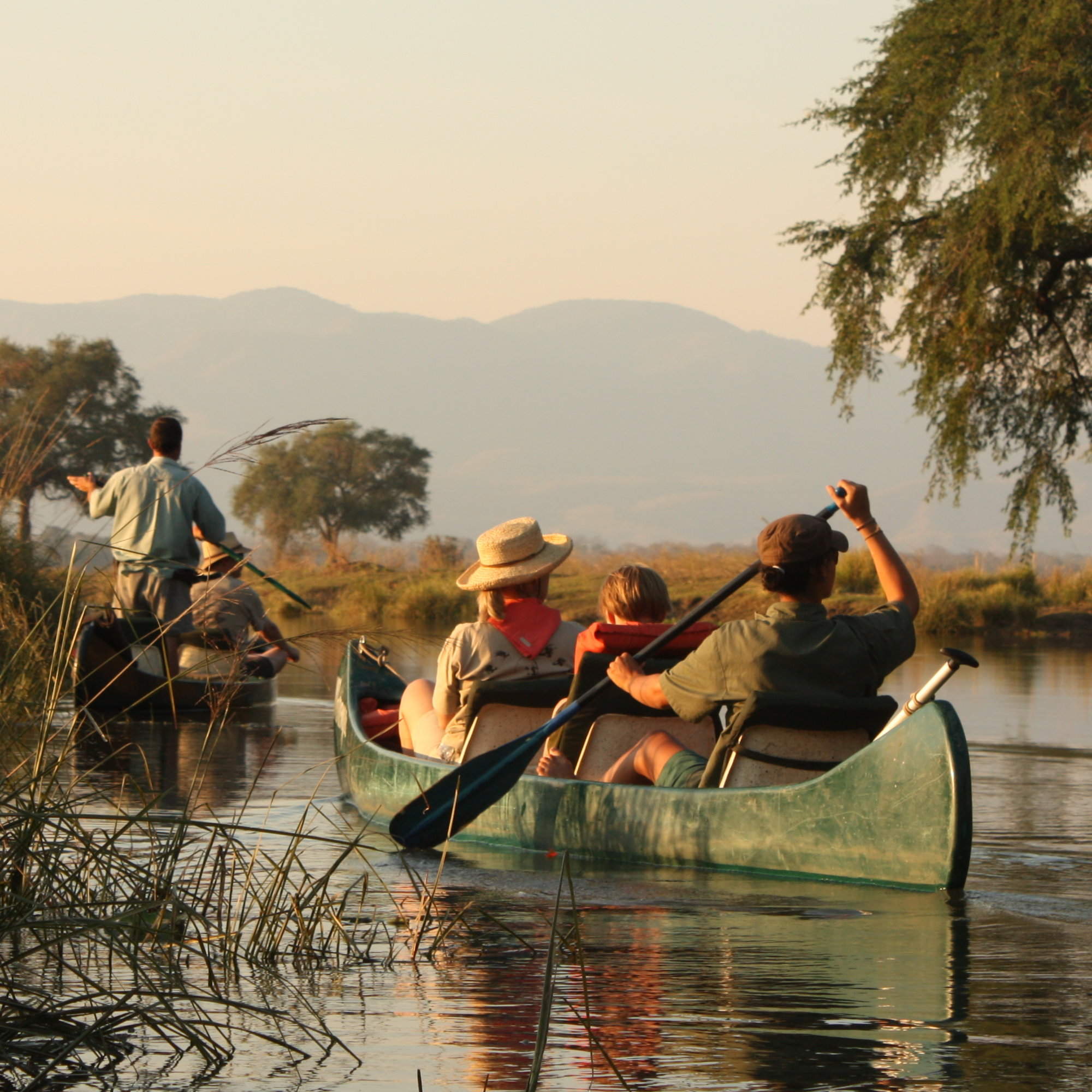 Mana Canoe Trail
The Canoe Trail is a multi-day trip, along the Zambezi with some of the best guides in Africa. Each night you'll camp on the banks of the river.
---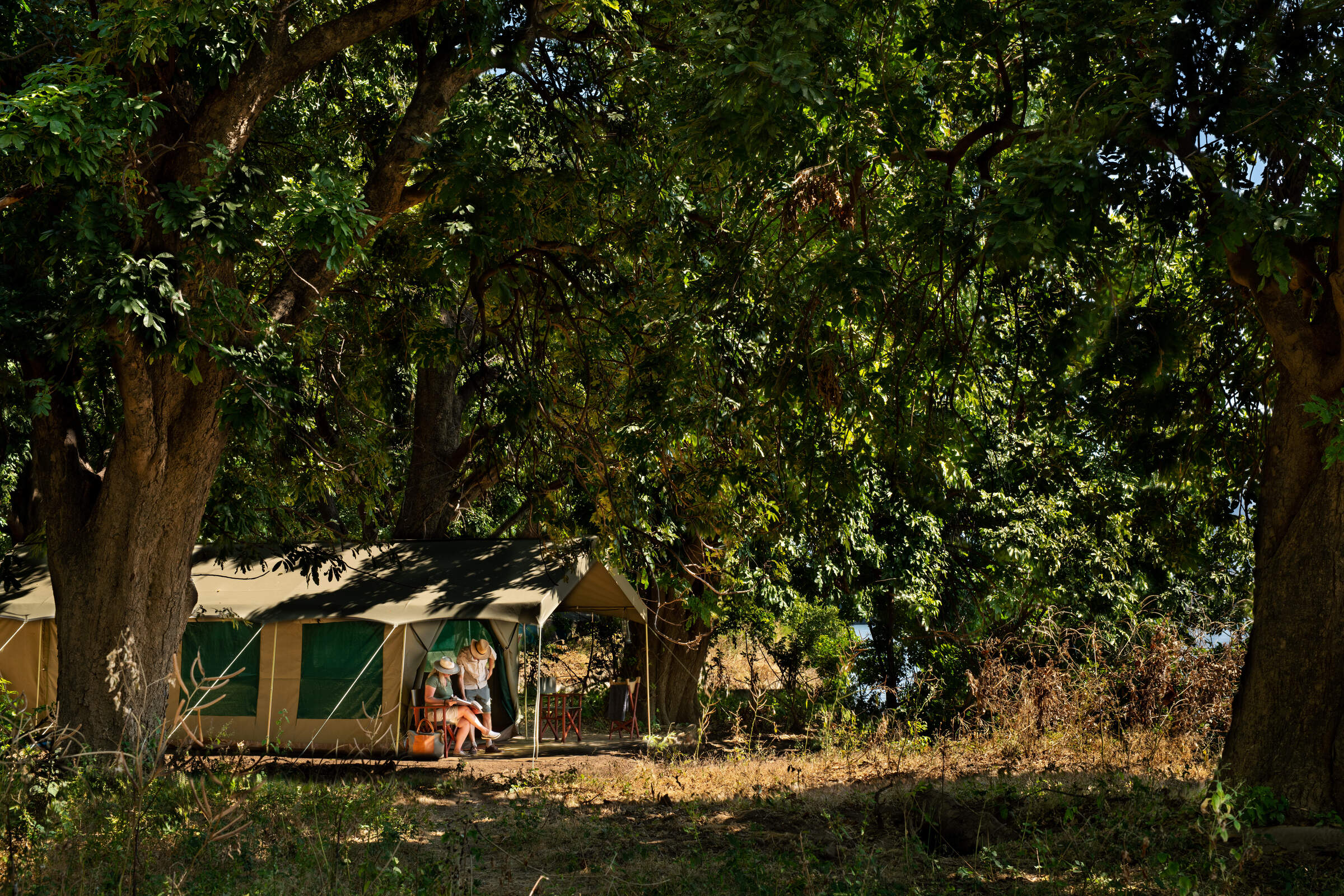 Mana River Camp
Mana River Camp sits on the banks of the Zambezi River, a site formerly occupied by Mwinilunga Camp.
---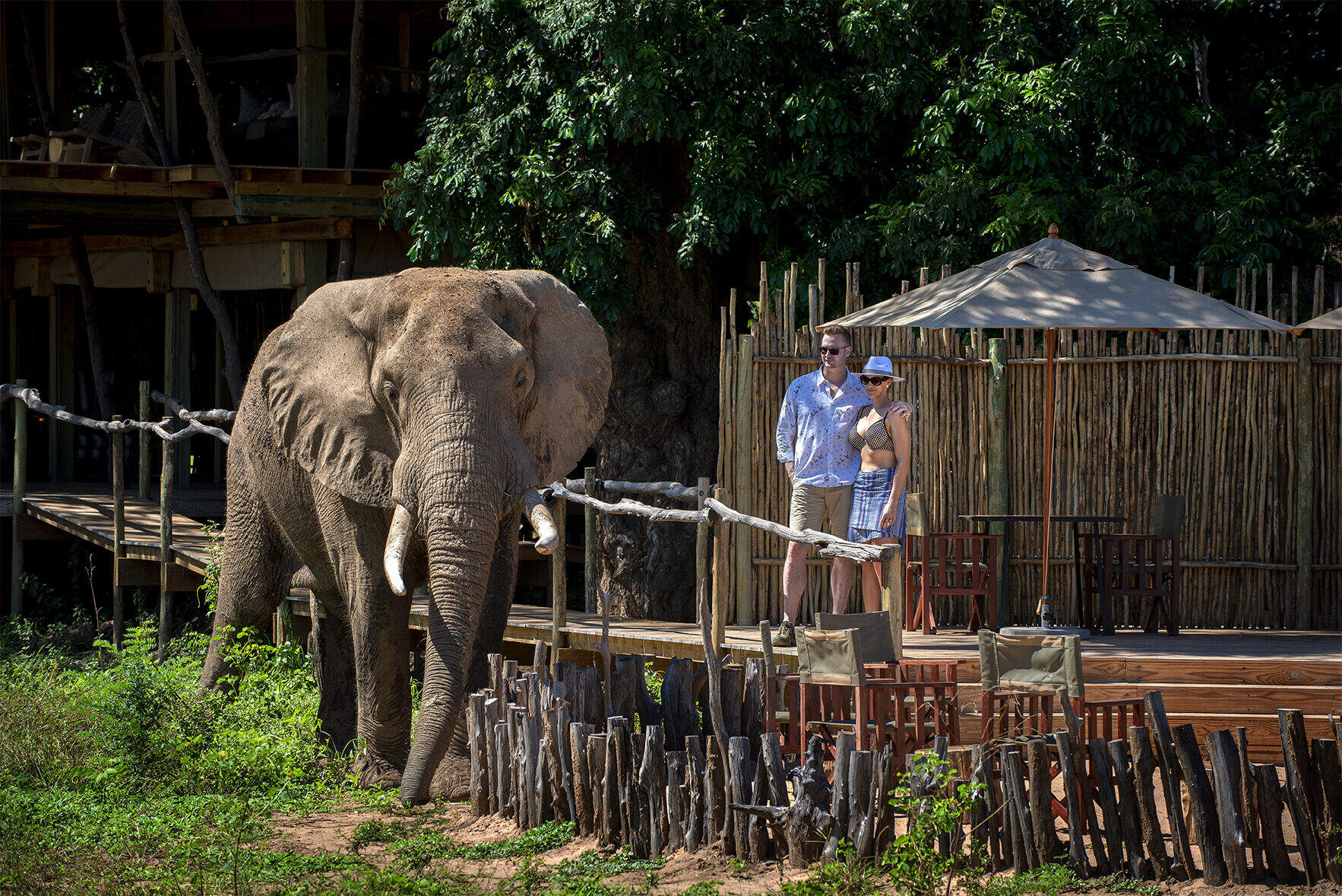 Nyamatusi Camp
Overlooking the Zambezi River, the luxury Nyamatusi Camp occupies a pristine wilderness environment.
---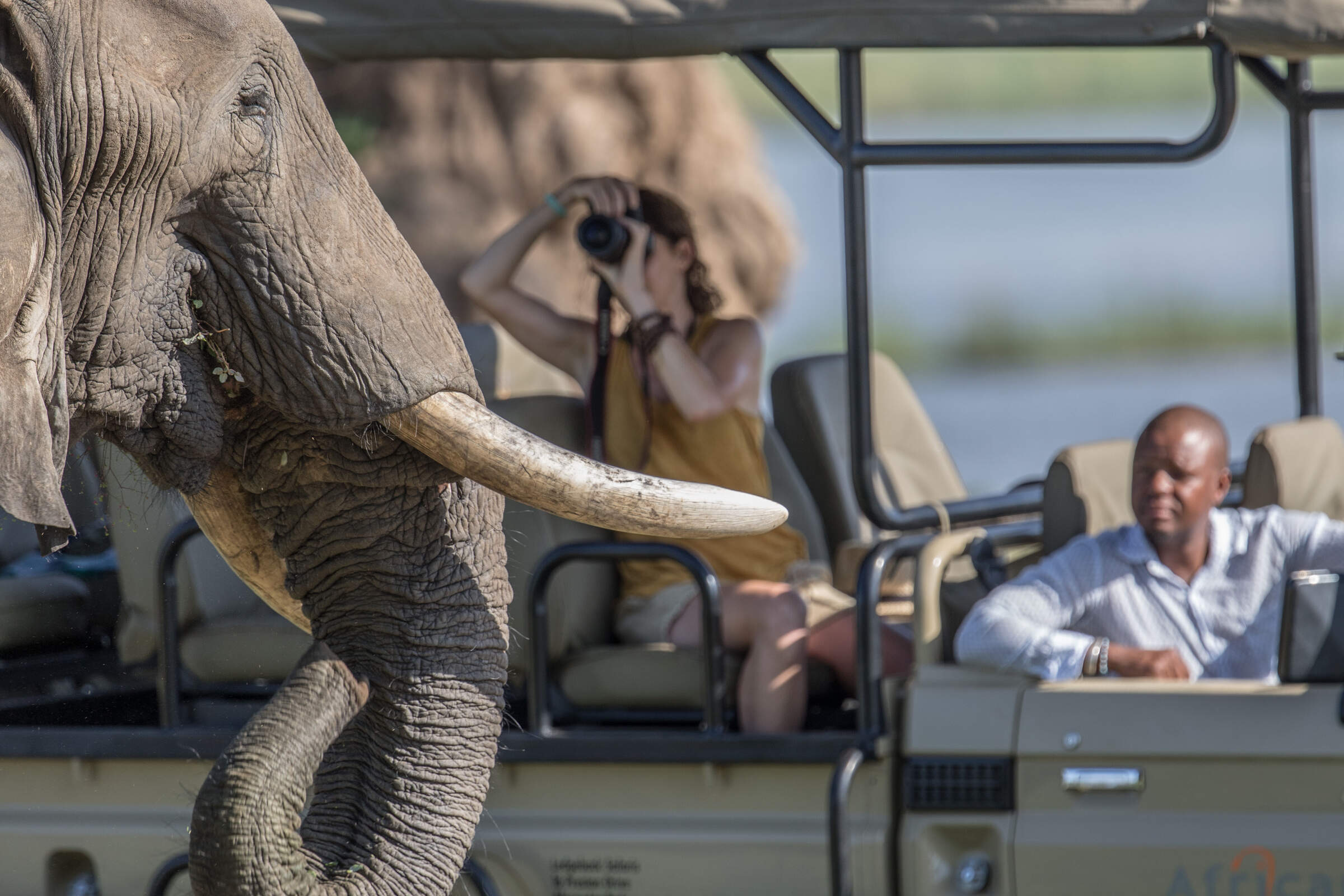 Nyamatusi Mahogany
Nyamatusi Mahogany is a family-friendly, yet remote and luxurious safari camp in Mana Pools National Park.
---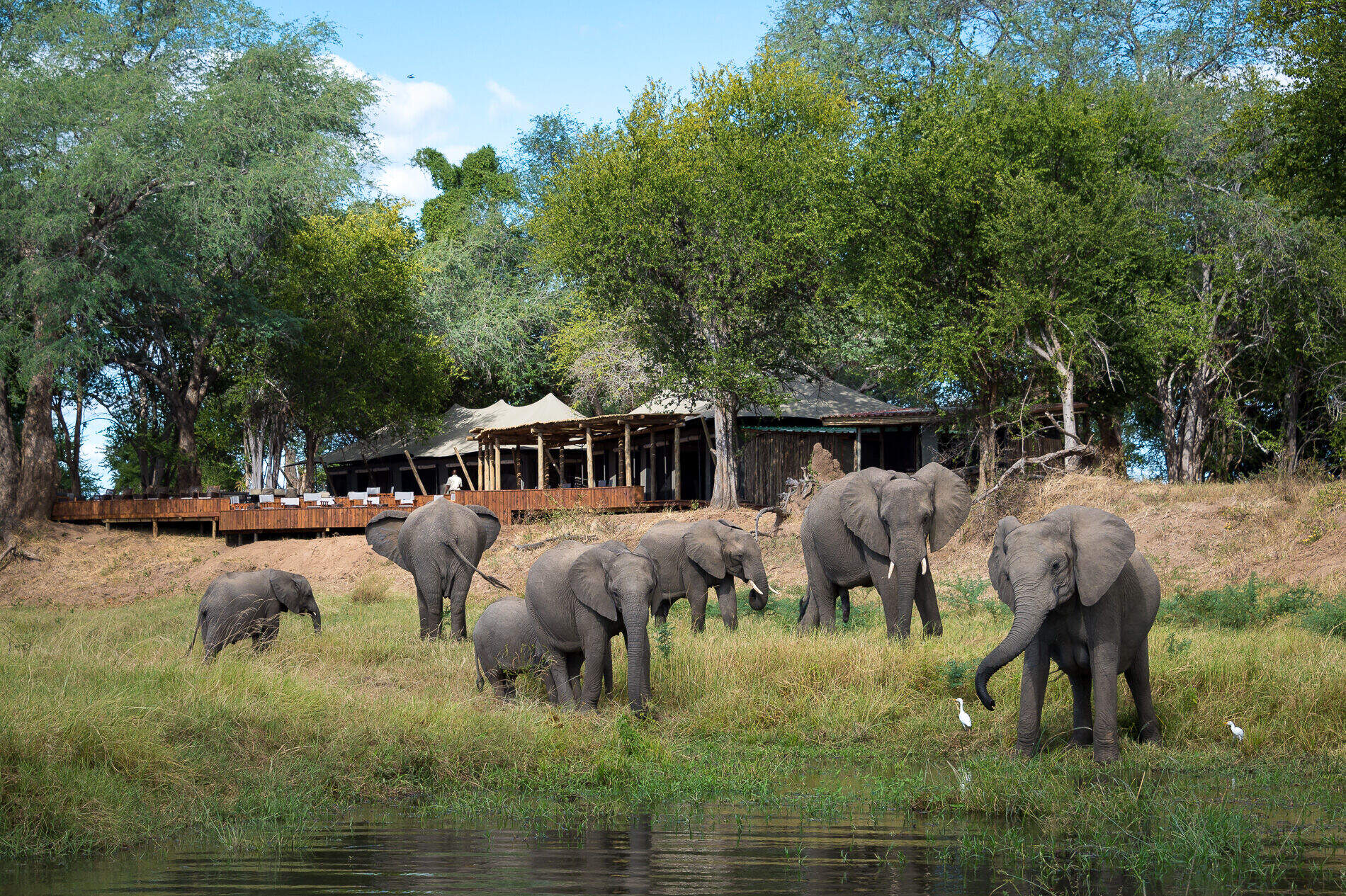 Ruckomechi Camp
In a very scenic spot beside the Zambezi, Ruckomechi is a smart camp offering excellent walking, river safaris, night and day 4WD game drives.
---

Safaris visiting Mana Pools
Just ideas, we'll always tailor-make a trip for you
---
Our travellers' wildlife sightings in Mana Pools
This is their success for sightings in Mana Pools National Park.
Click on a species for more detail. How we work this out.
---







Spotted Hyena
68% success



Roan antelope
19% success


Sable antelope
8% success