Useful links featuring Ol Donyo Lodge

Download a PDF...
To read what we say in our brochure, click on the link to download the brochure section including Ol Donyo Lodge. To save a copy onto your computer, right-click on the link and select 'Save Target as...'.
Useful links...
We want you to understand more about Ol Donyo Lodge. We're not shy to direct you to their own website as we're confident that a trip there with us will cost you the same or less than booking it any other way, even directly. So follow the links below for more information.
Ol Donyo Lodge is often combined with:
Sort by:
Name


|
% of trips


|
Traveller's rating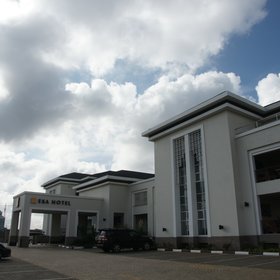 Eka Hotel
|
100%
|


This business-class hotel on the Mombasa highway is one of the closest in the capital to Nairobi Jomo Kenyatta International Airport – 12km away. Opened in 2012, it has a modern, functional style, late bar, and excellent buffet breakfasts. Arriving at the Eka, your vehicle ...
Read more about Eka Hotel
Saruni Samburu
|
50%
|


Saruni Samburu is a luxury lodge that sits atop a vast red rock in the private Kalama Conservancy, north of the Samburu National Reserve. It's the sister lodge of co-owned Saruni Mara. In easy reach for game drives and with spectacular views overlooking this famous wildlife ...
Read more about Saruni Samburu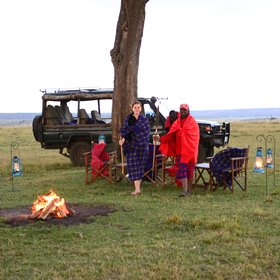 Offbeat Mara
|
50%
|


Located in the quiet Mara North Conservancy, Offbeat Mara sits near the Olare Orok River and is nestled into the bush so discreetly that you can barely see it once you are outside of camp. It's small, comfortable and unfenced: an authentic tented camp. The Offbeat lion ...
Read more about Offbeat Mara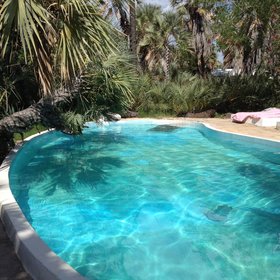 Oasis Lodge
|
50%
|

Overlooking the southern shore of Lake Turkana, this long-established fishing lodge and caravanserai set on a low bluff in the village of Loiyangalani, offers simple accommodation, a bar, restaurant and two small swimming pools. For years, Oasis Lodge managed to maintain ...
Read more about Oasis Lodge
Mara Plains Camp
|
50%
|

Nestled in the trees on the edge of the Ntiakatek stream in the 120km2 (30,000 acre) private Olare-Motorogi Conservancy (previously known as Olare Orok), Mara Plains is a small, luxury tented camp which prides itself on offering personal, high-level service. Along with ...
Read more about Mara Plains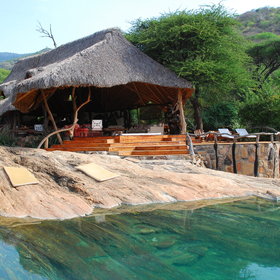 Sarara
|
50%
|


First set up as a mobile camp in 1997, Sarara was rebuilt in 2008 as a permanent luxury tented camp. It lies on the edge of the Mathews Range in the Namunyak Conservancy, which covers more than 340km2 and has a variety of wildlife. The name Sarara means 'meeting place': ...
Read more about Sarara
Lewa Wilderness
|
50%
|


Lewa Wilderness (sometimes known as Lewa Wilderness Trails or Wilderness Trails Lodge) is set on a steep valley side looking out over the Western Marania Valley and spring below. Started as a tented camp by the Craig family 30 years ago, it is now a comfortable, eight-room ...
Read more about Lewa Wilderness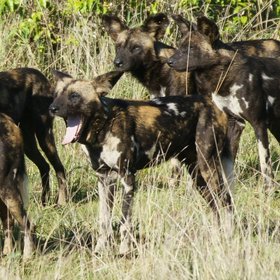 Sosian
|
50%
|

First built in the 1940s, then abandoned during the 1990s, Sosian was completely restored as a riding and game-viewing base in 2002. It's still a working cattle ranch, too, with a 1,600-head herd of Boran cattle - which is the largest stud Boran herd in Kenya. The main ...
Read more about Sosian