Best 2 lodges and safari camps in Tsavo West National Park
Listed below are our recommendations for nice places to stay in this region. Ask us for more details of what's likely to suit you best
Sort by:
Name


|
Traveller's rating


|
No. of reviews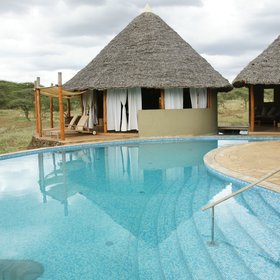 Severin Safari Camp

Of the limited number of accommodation options in Tsavo West, Severin Safari Camp is one of just three tented camps and unusual ...More about Severin Safari Camp
We loved our time at Severin and they were most friendly and accommodating in every way. Lovely meals in a lovely setting ... We were also able to stay in our rooms on ... Severin Safari Camp reviews...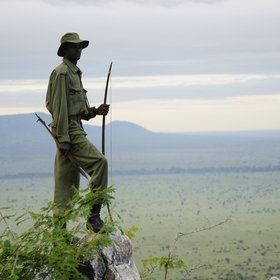 Lions Bluff Lodge

Located in the Lumo Community Wildlife Sanctuary, between Tsavo West National Park and the coast, Lion's Bluff Lodge – the former ...More about Lions Bluff Lodge
I had really high expectations for Lions Bluff, but the electricity and hot water were spotty. Also, one night I heard something on the roof of my tent, that sounded like ... Lions Bluff Lodge reviews...