Lodges & safari camps in Tsavo West National Park
Sort by:
Name


|
Traveller's rating


|
No. of reviews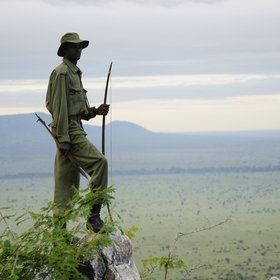 Lions Bluff Lodge

Located in the Lumo Community Wildlife Sanctuary, between Tsavo West National Park and the coast, Lion's Bluff Lodge – the former ...More about Lions Bluff Lodge
I had really high expectations for Lions Bluff, but the electricity and hot water were spotty. Also, one night I heard something on the roof of my tent, that sounded like ... reviews...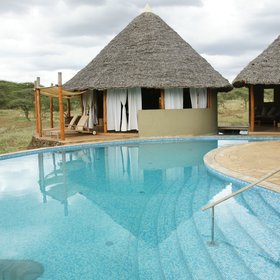 Severin Safari Camp

Of the limited number of accommodation options in Tsavo West, Severin Safari Camp is one of just three tented camps and unusual ...More about Severin Safari Camp
Before I went, I researched this camp and concluded it was the best for West Tsavo, and it did not disappoint. My room faced a watering hole that was alive each morning... reviews...