Useful links featuring Hotel L'Ocean
Useful links...
We want you to understand more about Hotel L'Ocean. We're not shy to direct you to their own website as we're confident that a trip there with us will cost you the same or less than booking it any other way, even directly. So follow the links below for more information.
Homepage for Hotel L'Ocean
This is quite a basic, simple little website - but worth a glance if you are thinking of staying here.
Hotel L'Ocean is often combined with:
Sort by:
Name


|
% of trips


|
Traveller's rating


Anse Soleil Beachcomber
|
67%
|


In south-west Mahé, Anse Soleil Beachcomber lies at the foot of a steep, winding road, flanked on either side by massive clumps of bamboo and exotic palms. A laid-back family-run hideaway with a picture-perfect crescent of sandy beach, it's perennially popular for its casual ...
Read more about Anse Soleil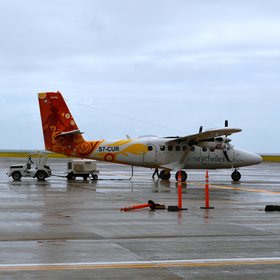 Denis Island Lodge
|
33%

One of the most northerly of the Inner Islands of the Seychelles, Denis Private Island (formerly Denis Island Lodge) is a small private coral island about 60 miles north of Mahé. Underpinned by a strong conservation ethic, Denis Island has 25 cottages set amid rich vegetation ...
Read more about Denis Island Lodge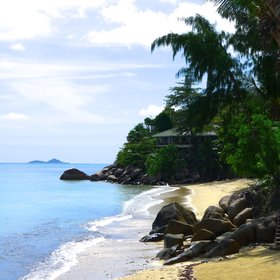 Coco de Mer Hotel
|
33%
|


Stretching along an extensive 1.8km of coastline at Anse Bois de Rose, in the quiet southwest, you will find the family-friendly Coco de Mer Hotel and its affiliated sibling, Black Parrot Suites. The resort is perched on the hillside, not far up from the beach and sea ...
Read more about Coco de Mer Hotel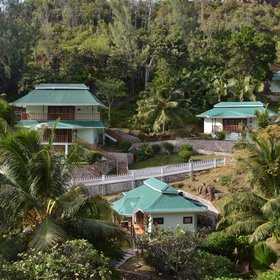 Hotel L'Archipel
|
33%
|


At the end of the sandy sweep of the Côte d'Or on Praslin's north-east shore, and above the secluded beach of Anse Gouvernement, Hotel L'Archipel is an old-school hotel reminiscent of the island's colonial past. Built in 1987 by its Seychellois owner, Louis D'Offay, the ...
Read more about Hotel L'Archipel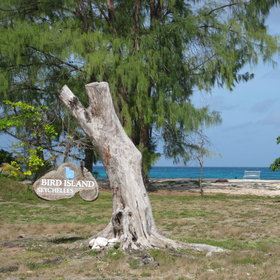 Bird Island Lodge
|
33%
|


Bird Island Lodge is the only place to stay on Bird Island, the northernmost island in the Seychelles archipelago. This low-rise coralline paradise, about 60 miles from Mahe, has striking sandy beaches bordered by beautifuly turquoise seas, but these are not the primary ...
Read more about Bird Island Lodge
Le Chateau de Feuilles
|
33%
|


Perched on the edge of a craggy coastal hilltop at Pointe Cabriz, Praslin's easternmost point, Le Château de Feuilles is without question the island's premier boutique hotel. Here, south of France chic meets natural safari style in a simply stunning setting. Panoramic views ...
Read more about Le Chateau de Feuilles