Best 1 beach lodges and resorts on La Digue Island
There are only two largish hotels on La Digue; the other accommodation consists of a variety of small hotels, guesthouses and self-catering establishments.
Ask us for more details of what's where, and what's likely to suit you best!


Sort by:
Name


|
Traveller's rating


|
No. of reviews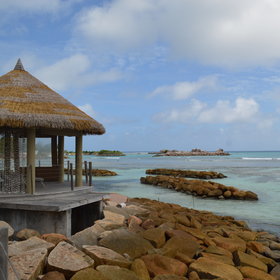 Le Domaine d'Orangeraie

Le Domaine de l'Orangeraie, La Digue's most stylish accommodation, is an Eastern-influenced hotel just north of the tiny La Passe ...More about Domaine d'Orangeraie
This a hotel in two parts - the main excellent facilities on the seaward side of the main road and the chalets on the other. We had asked for a chalet close to the main ... Domaine d'Orangeraie reviews...