Fanjove Island Lodge: Our full report
Brand new for 2013, Fanjove Island Lodge is part of the Songo Songo Archipelago, 140km south of Dar es Salaam, ...
... in the Indian Ocean. Less than a kilometre long and with only six bandas, this is one of only two private-island experiences in Tanzania (the other being the very expensive Mnemba Island). The island was previously uninhabited, save for some local fishermen who used it as an occasional fishing base. This is the first time tourists have had the opportunity to stay and explore its beautiful beaches and wildlife.

The original team behind Fanjove Lodge were the owners of the excellent, but very simple Lake Manze in the Selous, and Mdonya in Ruaha, and the ethos and ideals which encompass these two camps are easy to see on Fanjove too. The whole lodge is designed to be in keeping with its surroundings, and as far as possible, things have been left wild. Fanjove Lodge was acquired by the Selous Safari Company in 2018, who also own the higher-end Jongmero Camp in Ruaha and Siwandu Camp in Selous. The ethos and design of Fanjove however, remains largely unchanged.

The six bandas at Fanjove Island Lodge sit spaced out on the south-east coast of the island. Each has their own separate sandy path leading away from the main area and the clever positioning means that even with the doors wide open, all you see is the vegetation, sand and sea beyond – you could very easily forget there was anyone else on the island at all! Each very spacious two-storey banda is designed to look like a dhow (a traditional African boat) sail, with the peak of the roof facing seaward, receding into the vegetation behind. All have wooden beams and floors and a vast makuti thatched roof, with windows positioned periodically so you can open or close them depending on the heat and breeze. The front 'door' of each banda is split into three sections which each open and close independently of each other; two doors on either side can be fully opened and secured to the side of the banda, while the central flap is raised and lowered much like a sail would be, with a rope-pulley system that you can secure. We loved the flexibility you have to choose how open to the breeze you'd like to be – sleeping with the doors completely open so you can listen to the sound of the sea just a few meters in front is a remarkable experience.

Standing centrally in each banda is a big four-poster bed swathed in a mosquito net. Next to the bed, are two solar-powered reading lights crafted from driftwood. Behind the bed, are some shelves and hangers to store your clothes, and there is also a large trunk where you can lock away any valuables. On a small writing desk, they've left some mosquito repellant for guests to use, as well as a small torch and some bottled water. The large en-suite bathroom is at the back of each banda. There is a single sink with cold water and a mirror, and a big rain shower with hot-and-cold running water. The toilet is tucked around the corner out of sight.

At the very front of each banda, in the peak of the frame and up some steep wooden steps, is a mezzanine level with a simple mattress – perfect to get a better view of the sea. Again, the front here can be opened or closed by the rope-and-pulley system.

The airy, spacious and simple main area is similar in style to the bandas. A small dining area under the makuti thatch is used on windier days, but dining usually takes place on the beach. A small lounge area houses some wicker sofas on the sandy floor – the perfect place to read a book, or just gaze out to the sea.

For many people, simply sunbathing and swimming in the crystal-clear waters will be more than enough to fill their time. However, there's plenty of activities for those who want to be a little more active. Guests are free to explore the island as much as they want; it takes around an hour and a half to circle the island. When the tide is in, you'll have to walk inland, but when the tide is low, you can walk along the beach. There are certain areas, which are clearly marked with signs, that are of significant spiritual importance to the local residents and guests are only permitted here when accompanied by a member of staff.

For keen kite surfers the winds that blow between June and August provide the perfect conditions. They only have one a small beginners' kite and can't really offer any tuition, but guests are welcome to bring their own equipment.

Kayaks are available at no extra cost and are a great way to circumnavigate the island, especially from November onwards when the water is generally flat and calm.

Fanjove can offer very simple fishing trips just offshore. For guests who'd like to do some serious fishing, the lodge can arrange for a Kilwa local to come and take people out. However, this comes at quite a hefty charge of around US$900.

At low tide many sandbanks are exposed and the lodge can arrange for a dhow trip to take guests out and set up a picnic lunch on one of the temporary islands for about US$50pp. – We'd suggest combining this with snorkelling on some of the further out reefs to make the most of the journey.

Finally, the untouched waters surrounding Fanjove contain a plethora of life. Sightings of sweetlips, black triggerfish, parrotfish, pufferfish, scorpionfish and barracuda are common. Snorkelling and diving are both possible here. Off-shore snorkeling is free for guests, and if you want to take the boat out to sites slightly further away you can expect to pay around $35.

As of 2019 a single dive cost US$70 and a double tank cost US$120. Diving is really only possible from November to March, when the trade winds change and bring calm waters and low winds. Outside these months, the choppy waters mean diving isn't really feasible.
Our view
We were incredibly taken by Fanjove's beautiful white beaches, abundance of wildlife and privacy, which is increasingly harder to find on mainland Zanzibar. The lodge is simple, but well done – anything more luxurious would feel completely out of place on the island. Don't come expecting manicured lawns and swimming pools; instead enjoy exploring the rock pools and cliffs exposed at low tide, and watch the birds and crabs rest on the beach when the tide is high. This is a really exciting addition to Tanzania's coastline which allows guests to have a relaxing private-island experience, without the hefty price-tag that usually accompanies such an experience.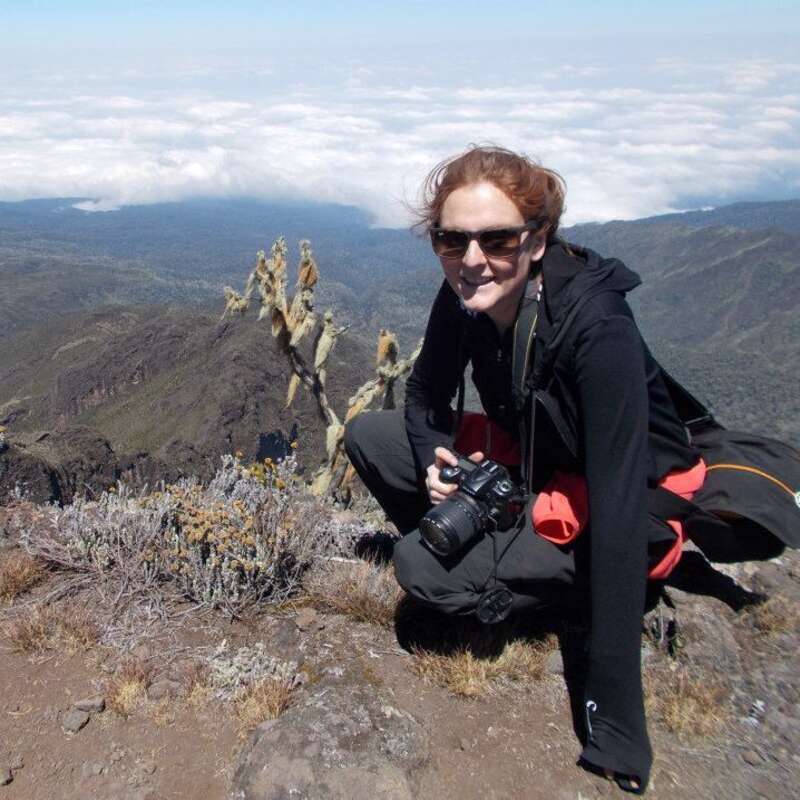 Geographics
Location

Ideal length of stay

Stay here for 4–7 days so you can properly relax.

Directions

Reaching Fanjove Island is an adventure! Songo Songo Archipelago is a 20-minute flight from Mafia (about 40 minute's flight from Dar es Salaam). You then hop onto a little scooter with a cart for a quick ten-minute drive to the shore where you board a boat to Fanjove. The crossing can vary depending on the wind and the tides. If the conditions are calm then you will probably travel by speedboat – this takes around half an hour. From June to October, the wind is higher and the seas can be a little rough and choppy in this instance you will cross in a much larger (and slower) boat which takes about an hour. Please note - you may be required to wade out to the boat a little if the tide is out.

Accessible by

Fly-and-Transfer
Food & drink
Usual board basis

Full Board

Food quality

Breakfast at Fanjove consisted of a fruit salad, followed by toast, pancakes and eggs cooked to your liking. There was also fresh coffee, tea and a delicious passion fruit juice.

Lunch and dinner are, predictably, seafood based. Lunch is a little lighter; on our last visit we enjoyed a stuffed octopus with curried rice and a side salad, followed by fruit for dessert for those who wanted it. On another day, we enjoyed bruschetta to start, followed by a calamari salad.

Dinner started with a coconut and fish soup served creatively in a coconut shell, followed by fish curry with rice.

On the whole we thought the food here was excellent. There was certainly plenty of it, and the seafood, combined with the slight Italian slant given by the managers, meant there was always a good combination of familiar food combined with some more inventive recipes!
Special interests
Honeymoons

For an exclusive, romantic and secluded Tanzania honeymoon, Fanjove Lodge offers a private-island experience without the hefty price tag. This island paradise boasts pristine sand and crystal clear waters, perfect for a romantic honeymoon in one of their very private bandas.
See ideas for Honeymoons

Beach holidays

Fanjove's untouched beaches and exposed sand banks at low tide make it a beautiful spot to relax.
See ideas for Beach holidays

Birdwatching

From November onwards, Fanjove receives hundreds of migratory birds to the island, which will be a fascinating site for any keen birder in Tanzania.
See ideas for Birdwatching
Children
Attitude towards children

Fanjove is generally an adult resort but children of all ages are welcome.

Property's age restrictions

There are no specific age restrictions.

Special activities & services

There is plenty of room to put extra beds in the rooms, but there are no specific child-orientated activities.

Equipment

None

Generally recommended for children

There isn't a great deal to do on the island, so it tends to lend itself slightly more to adults.

Notes

There are steep steps in the bandas to reach the mezzanine level so care would need to be taken with younger children. There are also strong currents in the windy season (July–October) making swimming potentially dangerous and children would need supervision at all times.
Communications
Power supply notes

Battery charging can be done in the main area.

Communications

There is good cellphone reception on the island, but no WiFi or internet for guests to use.

TV & radio

No

Water supply

Transported in

Water supply notes

Bottled water is supplied at dinner and to the bandas each day.
Sustainability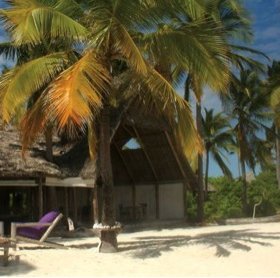 Eco-friendly design and responsible management
Fanjove Private Island was created by a team of ecologists and biologists – as part of the Essential Destinations Collection – to have a minimum impact on the environment, while supporting conservation and the development of local communities. The lodge was designed to match the natural landscape and was built using local, recycled or re-used materials such as coral rocks, chokaa (lime) and bamboo sticks where possible. Staff housing is a note-worthy proof of local architecture with roofs constructed using mainly palm leaves to add a traditional touch to the entire structure and to allow breeze to blow through – useful for torrid summer days.
To ensure the camp's impact on the ecosystem of Fanjove is as low as possible, solar energy is the main source of power for electricity and heating shower's water.

Water conservation is an important aspect of the internal environmental plan at Fanjove. Septic tanks are used for treating wastewater, and the lodge actually produces a percentage of its fresh water using a desalination system as well as tanks to collect rain water during wet season.

In terms of contributing to the economy of neighbouring communities such as Songosongo, the lodge is committed to spoiling their guests with fresh, authentic cuisine made with locally-sourced ingredients as well as providing locals with employment opportunities.
See more great sustainability projects in Tanzania
Health & safety
Malarial protection recommended

Yes

Medical care

The lodge has a basic first-aid kid and oxygen tank. For emergencies, the lodge is linked with Coastal Aviation, who would fly to Songo Songo to collect guests and transfer them to Dar es Salaam.

Dangerous animals

Low Risk

Security measures

On our last visit (Dec 2013) they were in the process of building a police post on the island where two policemen will be stationed. Currently, they have askaris (guards) patrolling at night.

Fire safety

There are fire extinguishers in the bandas, dining and kitchen areas.
Activities
Boat trip

Scuba-diving

Snorkelling

Watersports
Extras
Disabled access

Not Possible

Laundry facilities

Laundry is available at an extra cost. It is handwashed and line dried however water is at a premium here and so we advise that you only get laundry done if you really need to.

Money

There is a trunk in each room that can be locked, you just need to ask for a padlock.

Accepted payment on location

Fanjove Lodge currently only accepts cash; they prefer US dollars or Tanzanian shillings.