Zuri Zanzibar is often combined with:
Sort by:
Name


|
% of trips


|
Traveller's rating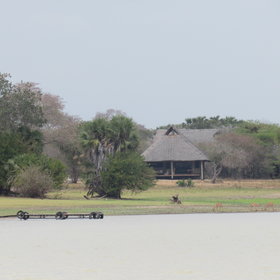 Siwandu
|
33%
|

High-class and luxurious, Siwandu (formerly known as Selous Safari Camp) is set amid miombo woodland on the shores of Lake Nzerakera, in the central part of Selous Game Reserve's prime wildlife viewing area. Lake Nzerakera is located a few miles north of the Rufiji River, ...
Read more about Siwandu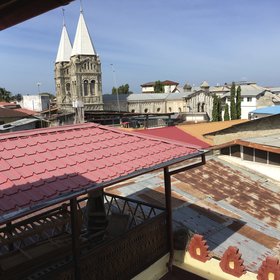 Jafferji House
|
17%
|


Opened in 2012, Jafferji House is a boutique hotel located in the heart of Stone Town. This building was the childhood home of locally renowned photographer, publisher and tour operator, Javed Jafferji. He wanted to transform his home into a hotel without losing its historic ...
Read more about Jafferji House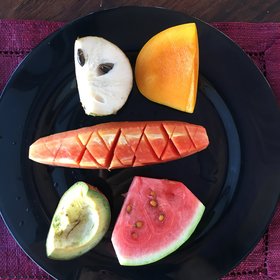 Emerson Spice
|
17%
|


Colourful, stylish and with a strong sense of place, Emerson Spice is a boutique hotel in the heart of Stone Town. It is one of two similar sister hotels a minute's walk apart. A fabulous rooftop restaurant and individually designed rooms add considerably to the attraction, ...
Read more about Emerson Spice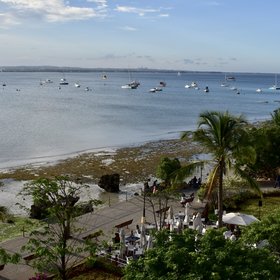 The Slipway
|
17%
|


For a simple, good-value Dar es Salaam Hotel, with an ocean front location and close to several restaurants and a good crafts market, The Slipway is well worth considering. This is a fairly new complex of restaurants, shops and galleries beside the ocean. It has a very ...
Read more about The Slipway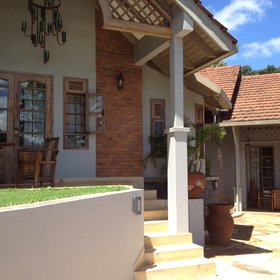 Machweo
|
17%
|


Part of the Onsea House set-up, Machweo (or Machweo Wellness Retreat and Fine Dining to give it its full name) opened in October 2011, and this boutique property is on the same plot as the original Onsea House, in the hilly rural suburbs east of Arusha town. By default, ...
Read more about Machweo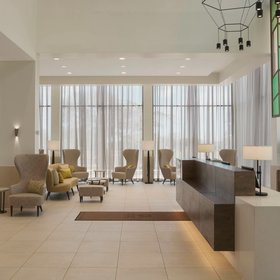 Four Points by Sheraton
|
17%
|


The Four Points by Sheraton Nairobi Airport (part of the Marriott group) is a new addition to the airport hotels and one of the closest hotels to Nairobi International Airport. It is located within the airport perimeter - a short 5-minute drive to the terminal buildings ...
Read more about Four Points Nairobi Apt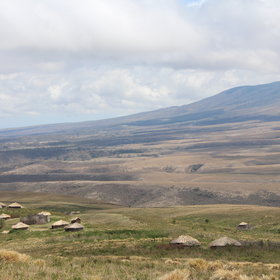 The Highlands
|
17%
|

The Highlands opened in 2016 and is one of the newest camps in the area, located about 45 minutes' drive north of the Ngorongoro Crater. It lies far from other camps in a forested area near the Olmoti Volcano. The camp is unique in design – you'll struggle to find anywhere ...
Read more about The Highlands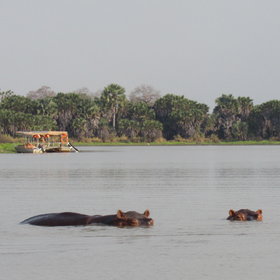 Lake Manze Adventure Camp
|
17%
|

Lake Manze Adventure Camp opened in 2007 on a prime location overlooking Lake Manze; one of the more northerly of a series of lakes and rivers within a rich alluvial floodplain of the Rufiji River. Set in a grove of borassus, doum and wild date palms, it lies at the heart ...
Read more about Lake Manze Camp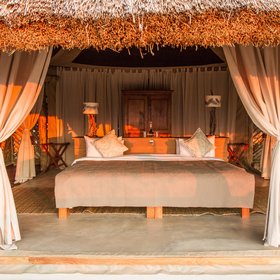 Ikuka
|
17%
|


Built high on the escarpment in Tanzania's Ruaha National Park, the upmarket Ikuka Safari Camp has commanding views of the park throughout the entire property. Located about a 20-minute drive from the best game viewing areas in the park, used by several of Ruaha's camps, ...
Read more about Ikuka Safari Camp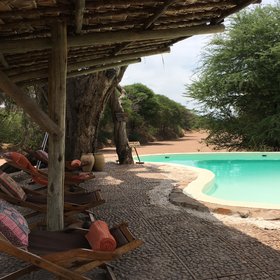 Jongomero Camp
|
17%
|

Stylish and with a slightly colonial edge, Jongomero Camp is similar to its sister camp Siwandu. It has smooth and seamless service and plenty of luxury, but despite this, Jongomero has retained a real sense of wilderness. Located in the far south of Ruaha National Park, ...
Read more about Jongomero Camp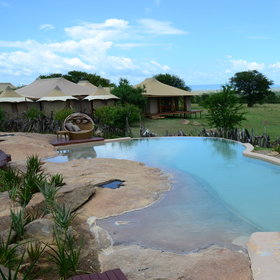 Sayari Camp
|
17%
|


Sayari Camp (formerly known as Sayari Mara Camp) is a luxurious, permanent camp situated in the far north of Tanzania's Serengeti National Park. The Mara River meanders from east to west through this remote region's undulating bush, which is home to permanent, large populations ...
Read more about Sayari Camp
Ras Kutani
|
17%
|


**As of June 2020 Ras Kutani has sadly closed. At this time there are no plans for the lodge to re-open in its current form, but please do contact us for the latest information.** Ras Kutani is situated on a quiet stretch of white beach south of Dar es Salaam, tucked ...
Read more about Ras Kutani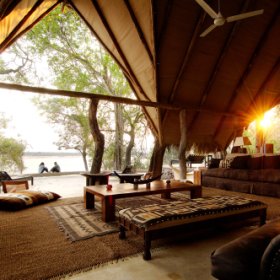 Kiba Point
|
17%
|


Standing about a mile away from its sister-camp Sand Rivers, Kiba Point is a private camp run by the same team. It has the same simple and elegant style as Sand Rivers, but operates as its own entity, with private drivers, vehicles and even chefs, making it perfect for ...
Read more about Kiba Point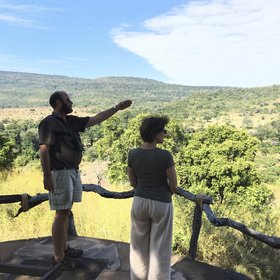 Beho Beho
|
17%
|

Beho Beho has a unique location in the Selous Game Reserve – high on a hill in an area dotted with baobab trees. Indeed, the name Beho Beho means 'breeze', which is apt given its airy location. Its site was first used as early as 1972, and it's not only one of the reserve's ...
Read more about Beho Beho