Kwandwe Ecca Lodge: Our full report
Kwandwe Ecca Lodge is a small, modern safari lodge in South Africa's Eastern Cape, which has been designed ...
... to be chic, luxurious and family-friendly. It is situated on rolling spekboom hills within Kwandwe Game Reserve, one of the top reserves in the area.

There are six spacious suites at Ecca Lodge, which are all air-conditioned and equipped with fans. Every suite has got a living room with either a sofa or two large sofa-beds (the later in the family suites), minibar and a separate bedroom (twin or double configuration). The sizable en suite bathroom features a large indoor shower, free standing bath, twin hand basins and hairdryer, and there is also a separate WC.

In 2017, Ecca Lodge changed their room configuration to better suit families and couples alike, offering 3 family suites and 3 double suites. The family suites have day beds/sofas in the lounge area for children. Families with children aged 0 – 16 years are accommodated in a family suite (maximum 2 adults & 2 children per family suite). The real coup here is that included with the family suite rate is a private vehicle, ranger and tracker for the duration of your stay. The remaining 3 Ecca Lodge doubles suites are able to accommodate a maximum of 2 guests per suite.

The suites at Kwandwe Ecca are very stylishly furnished with a mixture of clean, trendy pieces (a massive beanbag was incredibly comfortable!) and some venerable old collectables from the area. Natural textures and colours, along with hues of mulberry dominate the interior design. The walls are made of wood panelling, interspersed with mesh-covered stone gabion and pagoda-style corrugated iron roofs.

The bedroom, living room and bathroom of the suites at Ecca Lodge all have sliding doors leading out onto a large private veranda, decorated with cacti and indigenous succulents in tall clay pots. In part of this large wooden deck is a private plunge pool and an outdoor shower.

Ecca's main areas are predominantly made of glass and stone and include a lounge, dining area, bar area, library, common veranda and swimming pool. Most of these offer lovely views, especially when the spekboom trees are in bloom, reaching over the valley until the steep shale cliff-faces in the distance – all within the Kwandwe Game Reserve.

On the cream and dusky blue sofas and chairs in the lounge you can while away time with various wildlife books and games from the large coffee table. The floors are polished concrete and the walls are stone with a big fireplace dominating one side. Big glass sliding doors lead outside onto a deck furnished with more comfortable sofas.

The dining area is open to part of the kitchen and is furnished with modern dark wood tables and very comfortable high back chairs upholstered in a bright orange and red striped fabric. Glass sliding doors lead out to more tables on the patio.

There is a small library room, with a television where you can sit and enjoy wildlife DVDs. In one corner of the library are some shelves where a few curios and some Kwandwe merchandise are for sale. More Xhosa craftworks, along with other curios, can be purchased at Heatherton Towers, the main reception of Kwandwe Private Game Reserve.

Outside Kwandwe Ecca Lodge's main area, and set away from it, is a long, narrow rim-flow swimming pool surrounded by a wooden deck with a few teak loungers and umbrellas.

Ecca's original, inventive architecture and décor – which varies from giant Warhole-like prints to retro light fittings – make it a really stylish lodge and one that various members of our team have all liked on their visits to Kwandwe over the years.

On our two most recent visits here we were impressed by Ecca's flexible approach towards dining arrangements. On one trip with two children, aged four and under 12 months, we arranged for them to eat much earlier than most guests, and this wasn't the slightest problems. On another trip, with a sole four year old, they were very happy for her to eat at adult meal times.

Most of Kwandwe's safari activities are included for guests at Ecca Lodge, and they focus mainly on game drives in open-topped 4WDs – typically one drive during the morning, and another in the late afternoon which can continue into the early evening for a night drive. Guided nature walks, picnics, fishing and boat rides on Galpin Dam are also offered. In the morning it may also be possible to visit the nearby Mgcamabele Community Centre.

Our own most recent experience here is of really excellent, very responsive and flexible guiding – as well as plenty of game to see. Kwandwe Ecca has a very clear policy regarding children on game-drives – see our section on 'children', below, for details.

In many of Africa's reserves, activities usually start at the crack of dawn – to try to catch site of any predator activity. Note that in the cooler months here, the middle of the day can be just as good a time to go on safari as the early morning or late evening.

Extra activities which may be possible – and would usually be booked in advance, and paid for as an extra – include rhino darting, rhino monitoring and 'big game walking safaris'. The latter is a walking trip accompanied by an armed specialist ranger and a tracker team, with the aim of tracking and getting close to some of the reserve's larger game. The lodge normally also has private guides and vehicles which can be booked at additional cost.
Our view
Ecca Lodge's inventive architecture and décor, combined with excellent facilities, made the lodge immediately appealing to us on arrival: trendy and yet never stuffy or intimidating. When we visited recently, as part of a family, what stood out was the quality of the service; the excellent food; the highly flexible and genuinely friendly staff; and the first-rate guiding. We think of this as a great lodge for couples, and probably the best safari lodge in the Eastern Cape for families.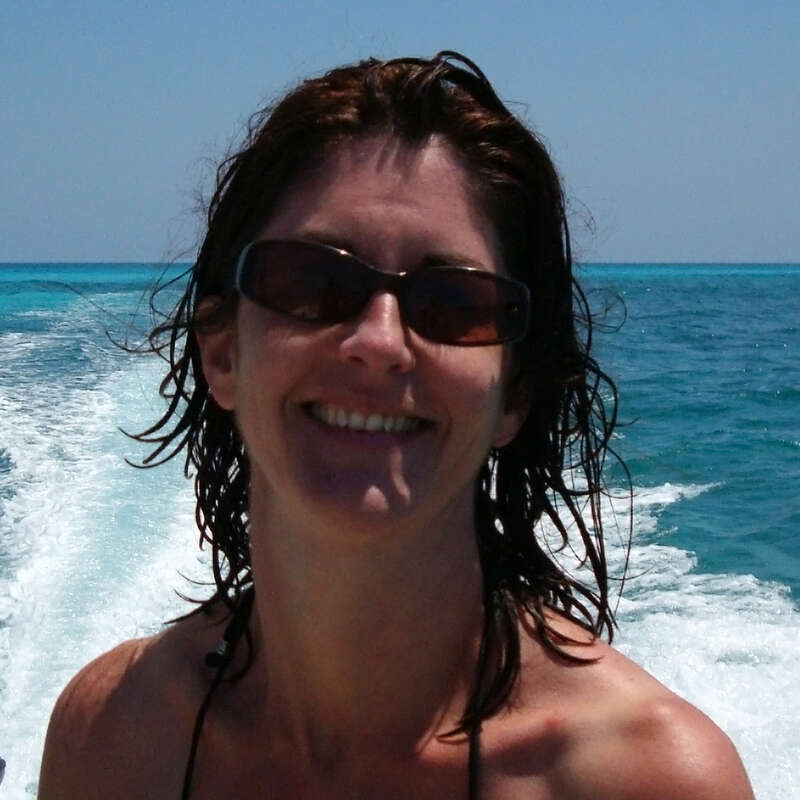 Country manager: South Africa
Geographics
Location

Ideal length of stay

We'd recommend a minimum of three nights here, and four or five nights wouldn't be too many if you wanted to relax as well as spot game.

Directions

Due to excellent roads it is an easy self-drive of 30 minutes from Grahamstown, or one and a half to two hours from Port Elizabeth Airport to Kwandwe (160km). You leave your vehicle at the car park at Heatherton Towers (main reception) and will be transferred from there to your lodge in an open-topped safari vehicle.

Alternatively there are daily scheduled flights from Port Elizabeth Airport to Kwandwe airstrip, or take a private 20-minute charter flight. On request, chauffeur-driven road transfers can be arranged.

Accessible by

Self-drive or Fly-and-Transfer
Food & drink
Usual board basis

Full Board & Activities

Food quality

We found the chef at Ecca Lodge very accommodating and flexible with regard to the timing of breakfast and lunches, children's meals times – and very good at catering to specific food requirements. (Note that if you need kosher food, then advanced notice is necessary, and there may be an extra cost for it.) They also have a specific children's menu.

On our most recent visit to Kwandwe Ecca Lodge breakfast was a modest but very fresh spread majoring on a choice of fruits and cereals, and then hot breakfasts cooked to order. The bread rolls and muffins were all freshly baked. The omelette was particularly good, chosen with mushrooms, peppers, onions, and mozzarella cheese (one of several cheese options). A 'lodge special' BLT (bacon, lettuce and tomato roll) was also on offer, and freshly-squeezed juices of the day were watermelon & paw-paw, apple and mango.

Lunches, which for some became brunches, were typically a small choice of dishes served to our table. The choice wasn't vast, but the chef clearly focused on very fresh ingredients and clean flavours; the dishes were delicious as the result. At one serving, they included: chick-pea salad, beetroot salad, both vegetable & beef fajita wraps and a handful of small dips, crudités and warm bread rolls. Dessert was banana slices in toffee with ice cream.

Just in case we were hungry, afternoon tea was on offer, with a small selection of cupcakes, sandwiches, biscuits and some fresh mixed fruits.

With the same approach of fresh ingredients and clean flavours, dinner on one occasion was a starter of tempura prawns with pickled cucumber and herb salad – which was crispy and delicious; a main course of duck and noodles with stir-fried vegetables with ginger and orange sauce – which maintained its separate flavours and crispness very well; and a fairly sticky malva pudding with crème Anglaise.


Dining style

Individual Tables

Dining locations

Indoor and Outdoor Dining

Further dining info, including room service

Travellers who like to enjoy their meals out in nature might make use of the options of bush breakfasts, dinners and sundowners, as well as picnics in the reserve.

Drinks included

House wines, beers, local spirits, soft drinks and bottled water are included.
Special interests
Family holidays

For South Africa family safari holidays with small children, Ecca Lodge should be top of your list. This Kwandwe lodge is a bit more pricey but caters exceedingly well to families with children, with special activities like 'frog safaris' to seek out local amphibians.
See ideas for Family holidays

Birdwatching

Kwandwe is an attractive destination for South Africa birdwatching as the guiding is good and it is home to many key species like black storks, martial eagles and the stunning blue cranes, South Africa's national bird, after which the reserve was named.
See ideas for Birdwatching

Wildlife safaris

From the family-friendly Ecca Lodge you can go on 4WD wildlife safaris and guided walks in the Kwandwe Game Reserve. You have a good chance of seeing rhino, as well as lion and cheetah. Even small children can participate in spoor tracking or drives to see hazard-free wildlife.
See ideas for Wildlife safaris

Luxury

Kwandwe Ecca Lodge successfully melds modern comfort of a luxury lodge with inventive architecture and trendy, yet thoughtful details. Add to this: superb service and food, highly flexible staff and first-rate guiding; this is truly a luxury escape in a pristine private wilderness.
See ideas for Luxury
Children
Attitude towards children

Children are very welcome here, and in our experience of the staff are genuinely happy to have children, and to work around their needs. Ecca Lodge has three dedicated family rooms that come with a private vehicle and guide, which is superb for family safaris.

Property's age restrictions

None

Special activities & services

Families coming here should carefully study the rules regarding childrens' participation on game drives issued by the lodge, and ask us to clarify any details to them in writing if necessary.



A private vehicle included as standard for families: Ecca Lodge includes the use of a private vehicle with guide and tracker for families booked into their family units. This offer true flexibility and makes this lodge even better for families.


Child-minders, who are all first aid trained, are available with prior arrangement at no additional cost – so younger children can be left at the lodge whilst older children and adults go out on safari.

In practice, on one trip when visiting the lodge in May when it was relatively quiet, and the weather was relatively cool … we found game drives in the middle of the day were as productive in game terms, and rather better for the children, than trying to get up with the morning light and head out swiftly.



Back at Ecca Lodge itself, the interpretive centre includes a play area for children. All children staying at Kwandwe receive a bag with various fun bits and pieces to keep them occupied and interested, including a booklet for identifying wildlife.



Children can participate in a variety of specially-designed activities such as "poo safaris", spoor tracking, Minno's fishing trip, creative activities, treasure hunts, baking, cooking, DVD-watching and bedtime stories with milk and cookies. One of the options here is a daily one-hour morning game drive after breakfast (with or without parents) called "Striped and Hooves adventure" to view hazard-free wildlife like giraffe, zebra or warthog.



A children's menu is sent to parents to choose meals in advance and separate dining can be arranged.


Equipment

Ecca Lodge has 3 family suites (for families with children aged under 16 years) with day beds/sofas in the lounge area for children - (maximum 2 adults & 2 children per family suite).

Cots with mosquito nets are available for children aged 0-2 years, children aged 3-16 years can sleep on individual single beds. Furthermore the lodge is equipped with high chairs.


Generally recommended for children

Yes, the variety of activities for children is outstanding – and the lodge tries very hard to cater for the children as individuals, with their own needs.

Notes

Children must be under supervision all the time because of game risks.
Child rates apply until the age of 16, Children aged 0-2 years stay free.

Our travellers' wildlife sightings from Ecca Lodge
Since mid-2018, many of our travellers who stayed at Kwandwe Ecca Lodge have kindly recorded their wildlife sightings and shared them with us. The results are below. Click an animal to see more, and here to see more on our methodology.
















Communications
Communications

Telephone and WiFi access are available in the rooms. There is no cell phone reception at Ecca Lodge, but we got cell phone signal on a hill very close to the lodge. So although patchy, it sometimes is accessible.

Water supply

Mains
Sustainability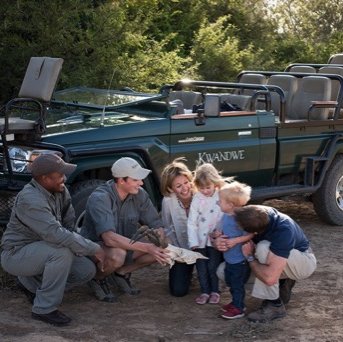 Ecca's 'Eco-nect' activities
Easily accessible by car or by plane, Kwandwe Ecca Lodge shares one of the largest private Big Five game viewing areas in South Africa with only 4 other lodges comprising of no more than 20 rooms altogether. Recognizing that a first step to operate sustainably is to educate people about the importance of conservation, the lodge has developed a range of eco-friendly activities for families.
Evolved from the popular kid-safari programme, Ecca's 'Eco-nect' activities were firstly introduced in 2017. These are personalized experiences that aim to fun-loving children and parents about the authentic African way of life. For example, one activity teaches families how to make a fire with local crafts, which they must find by following a map and clues strategically placed around the reserve. Additionally, families can become a volunteer for a day at the reserve's Ubunye Foundation. According to their skills and interests, they can spend time with pre-school kids, help local ladies make dolls or jewelry which they can further sell, or be part of the 'Knit a Bit' initiative and help make blankets which the foundation then gives away to needy communities. Moreover, families looking for a more field-based approach can identify various insects as they discover the rich wildlife of the reserve, and are taught how to identify animal tracks and droppings.

Most importantly, children can choose to plant Spekboom: one of the top five carbon-storing plants on the planet, and therefore offset their carbon footprint.
See more great sustainability projects in South Africa
Health & safety
Malarial protection recommended

No

Medical care

Lodge manager and all rangers are fully first aid trained.
The nearest place for serious medical care is Grahamstown Hospital, which is 40km, about a 40-minute drive, away.

Dangerous animals

High Risk

Security measures

Fully trained security staff monitor animal activity within the lodge areas, and always escort guests to/from their suites from dusk to dawn. Since the lodge is not fenced, guests should be vigilant at all times and never walk around the lodge/camp on their own at night!

Fire safety
Activities
4WD Safari

Birdwatching

Fishing

Guided walking safari

Night drive
Extras
Disabled access

On Request

Laundry facilities

Included

Money

Each of the suites has a safe.

Accepted payment on location

United States Dollars, United Kingdom Pounds and South Africa Rand are all accepted as well as Visa, MasterCard, and Amex.
Other lodges in Kwandwe Private Game Reserve
Alternative places to stay in this same area.
---
Other areas in South Africa
---