Travel reviews by Mr C & Mrs K from UK
Zambia between 10 Oct 2014 and 23 Oct 2014
"As a whole it was an excellent trip. It wouldn't be everyone's idea of a good time. To see the shoebills required a slog for about a mile through a papyrus swamp which entailed sometimes sinking knee deep in the mire but the guides were excellent at trying to show us where we should step and very good at pulling us out when we didn't. The Kapani game drives were amazing. Just about the only game not seen was rhino. The fruit bats at Wasa were unbelievable.

We have a warning about Jo'berg airport that you may want to pass on to others.

Needing to re-check in on SA Airlines, it proved not at all easy to find the appropriate check in desk. Having just arrived from an over night flight and finally locating Terminal B we were pounced upon by a porter (in uniform) as soon as we walked through the door offering to help. This he duly did - it can be done via check in terminals arranged around the stair way. Having done so he then 'demanded' a tip of disproportionate size which being in an unprepared state ( due to the early hour and previous confusion) we proffered. Later calculations, of course, revealed that we'd been 'done'. We felt, upon reflection, that he had positioned himself in readiness to target expectedly confused travellers entering through that route from terminal A."
---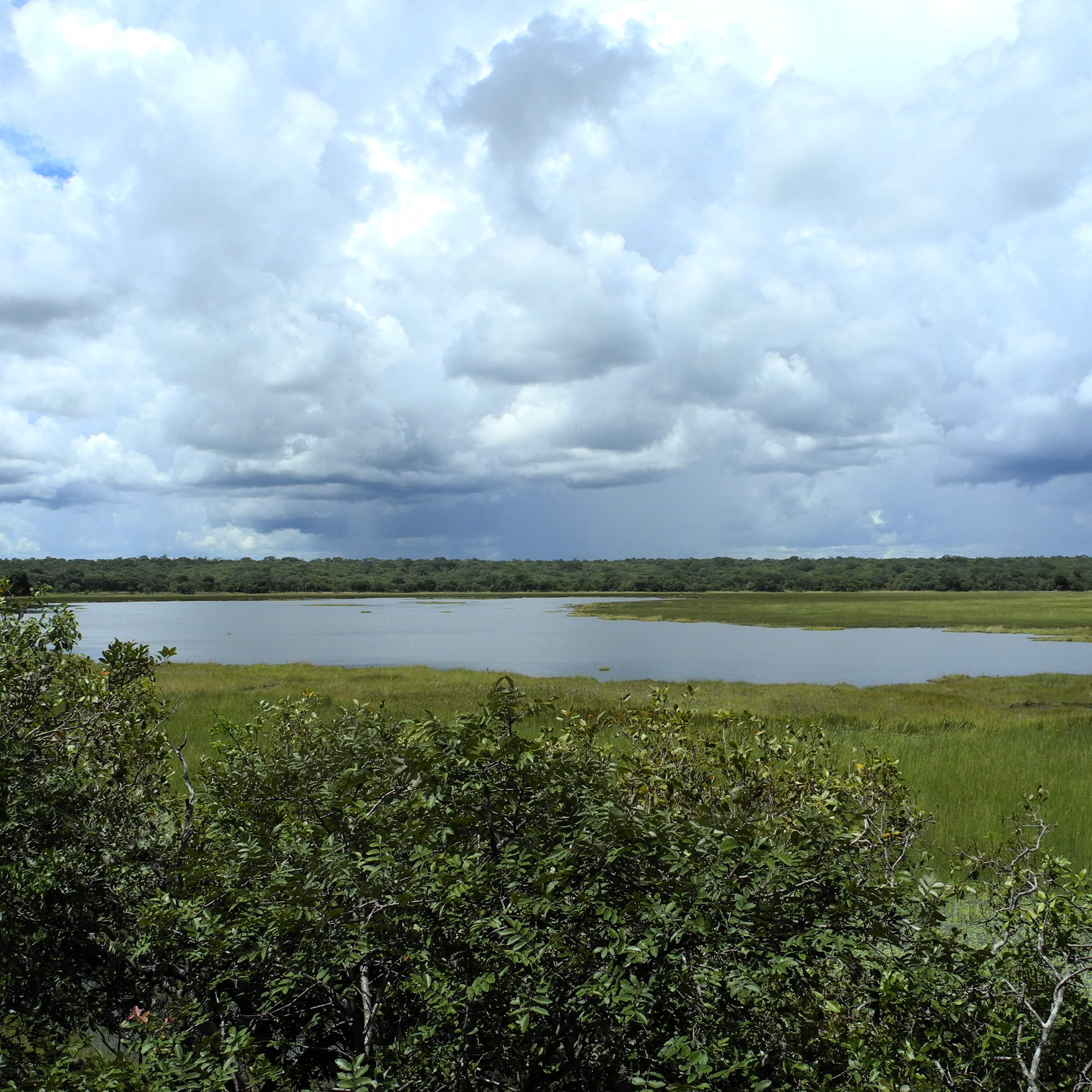 Wasa Lodge
"Wassa lodge safari"
3 nights
Arrived 11 Oct 2014

Shoebill Island Camp
"Shoebill Island Camp review"
4 nights
Arrived 14 Oct 2014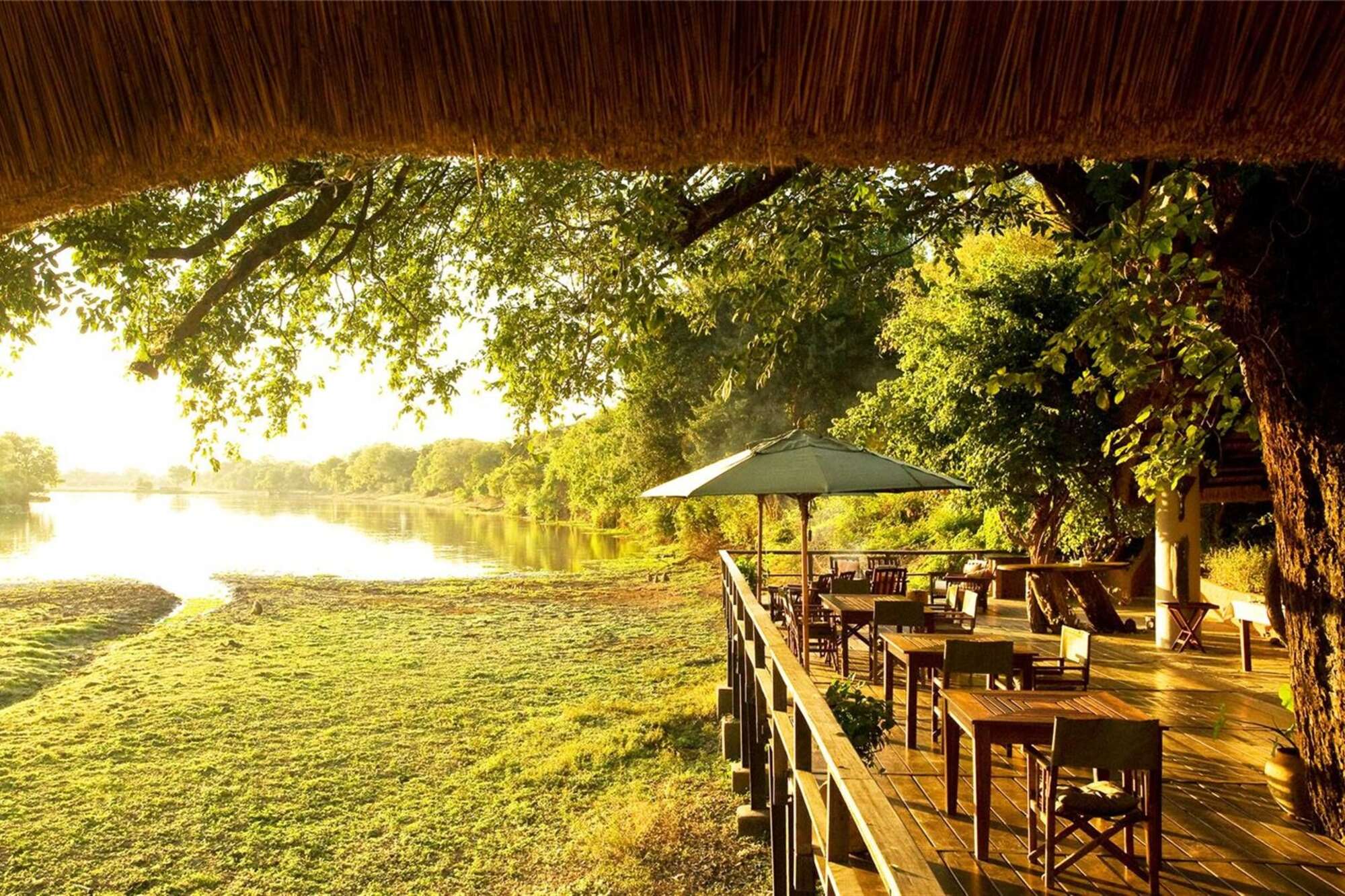 Kapani Lodge
"Great safari at Kapani"
2 nights
Arrived 18 Oct 2014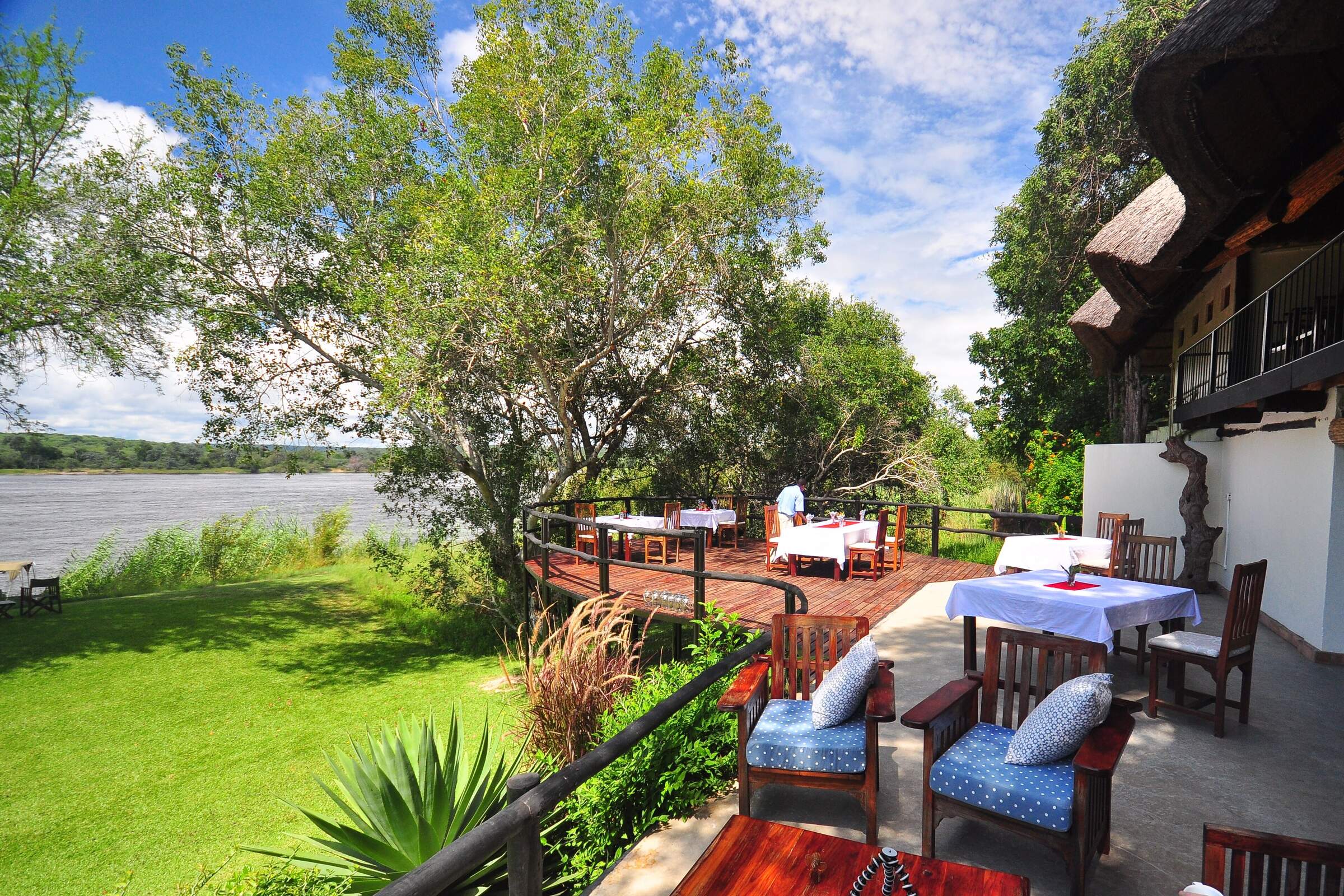 Waterberry Zambezi Lodge
"Waterberry Zambezi Lodge review"
3 nights
Arrived 20 Oct 2014
My Sept 2012 5088Km trip.
Namibia and 1 other country between 20 Sep 2012 and 13 Oct 2012
"I can't find enough superlatives to describe the overall experience of the trip (despite the few difficulties listed in the wider feedback). In fact, even the tyre problems, listed at the begining of the document, were a part of the overall experience and have now become a signifiicant part of the 'adventure' and of the telling.

This was very well organised and the accomodation excellent. I can't thank Sabina enough.

A great trip though hard work at times. Deffinitely not a holiday for those with poolside inclinations but what an adventure.

Suggestions to help us improve our trips or our service:

Some additional recomendations for any one doing a similar trip at this time i.e probably wanting to see the flowers. Don't miss out a trip round the cape for wild protea. Don't miss out Kirstenbosch. On the journey north take the coast road from Cape Town and take in the West Coast National Park with the Postberg reserve. The flowers are stunning and there are also game and bird viewings to be had. The coast road is good with good tarmac. Make sure your car has a ZA sticker on the back as the Namibian police at the Orange river border will threaten to fine you if you don't get one put on at the service station just after the border.

As soon as you get into Namibia go to the service station anyway and get your type pressures checked and deflated to about 1.80 - 2.00Atm for the gravel roads or you risk having punctures."
---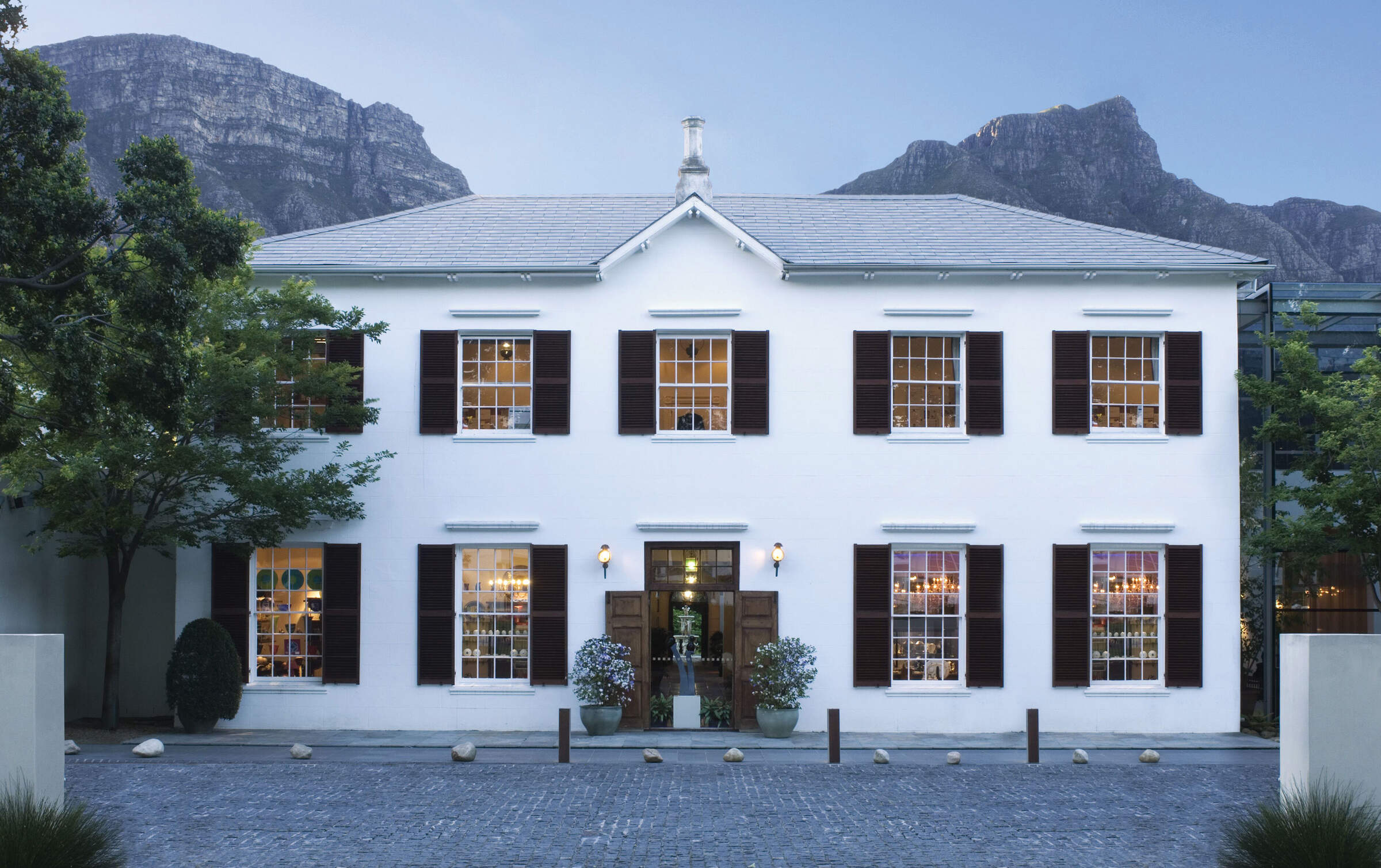 Vineyard Hotel
"Vineyard Hotel and Spa review"
3 nights
Arrived 21 Sep 2012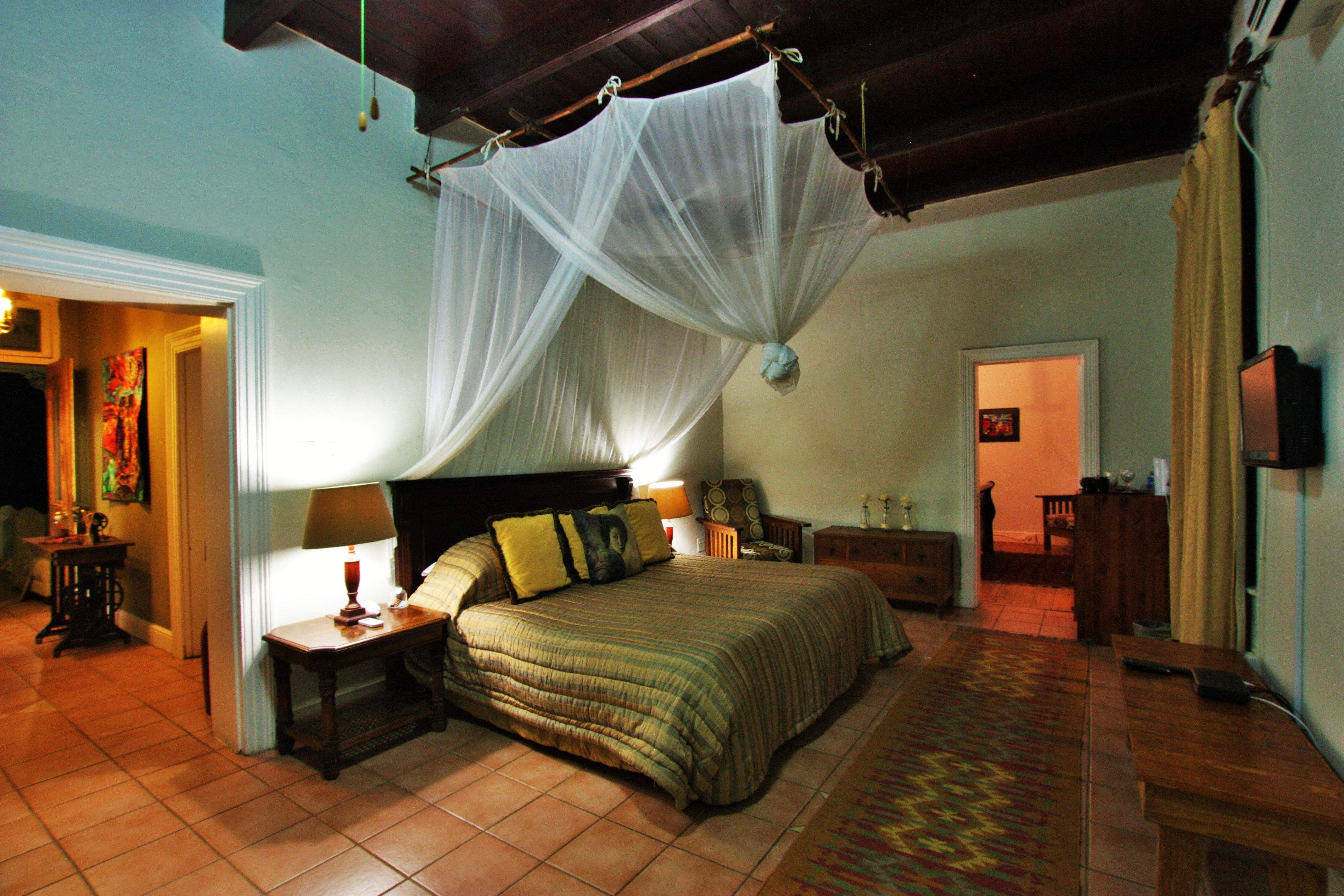 Ndedema Lodge
"Ndedema Lodge review"
2 nights
Arrived 24 Sep 2012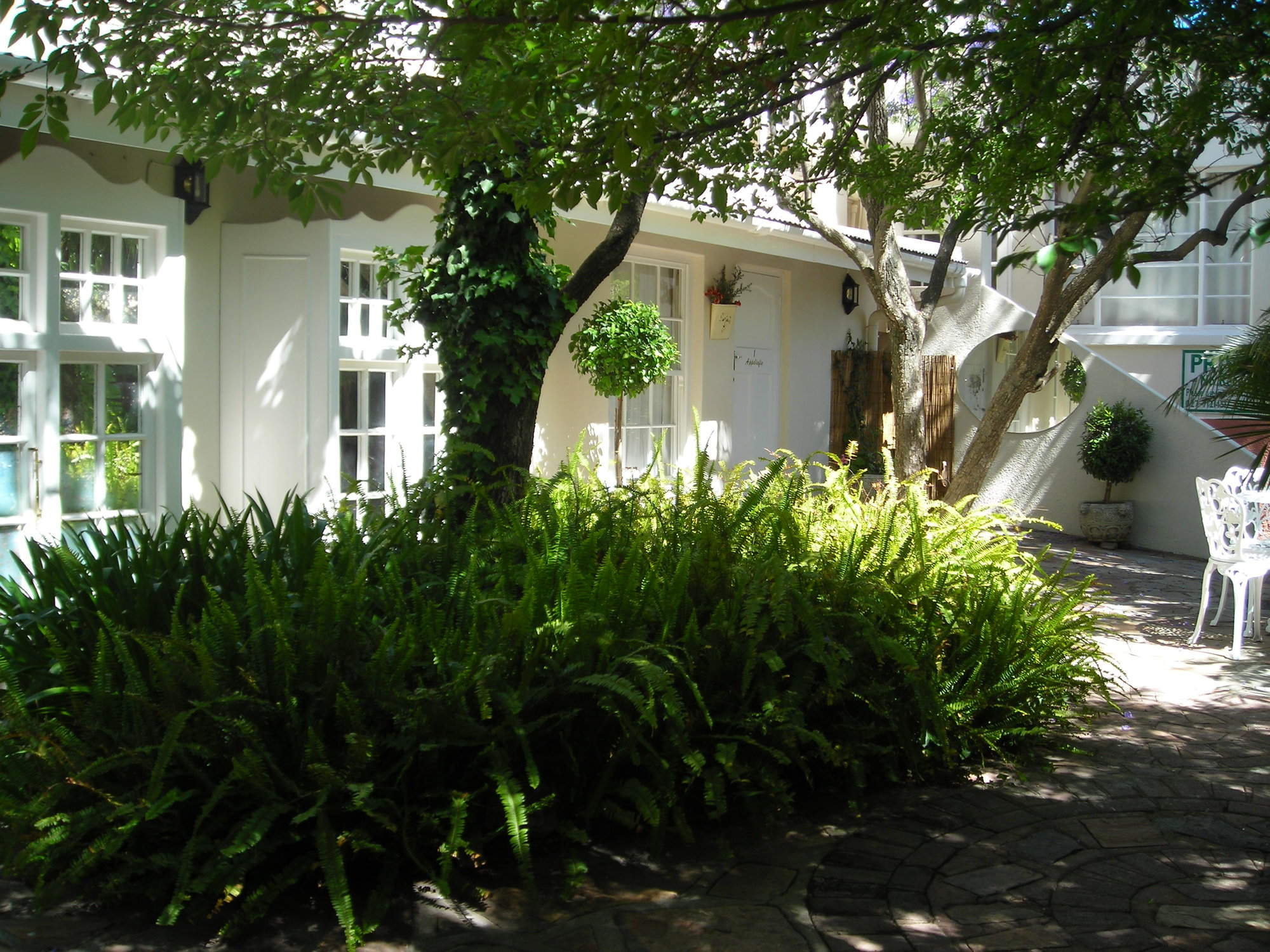 Annie's Cottage
"Annie's Cottage review"
1 night
Arrived 26 Sep 2012

Canyon Lodge
"Canyon Lodge review"
2 nights
Arrived 27 Sep 2012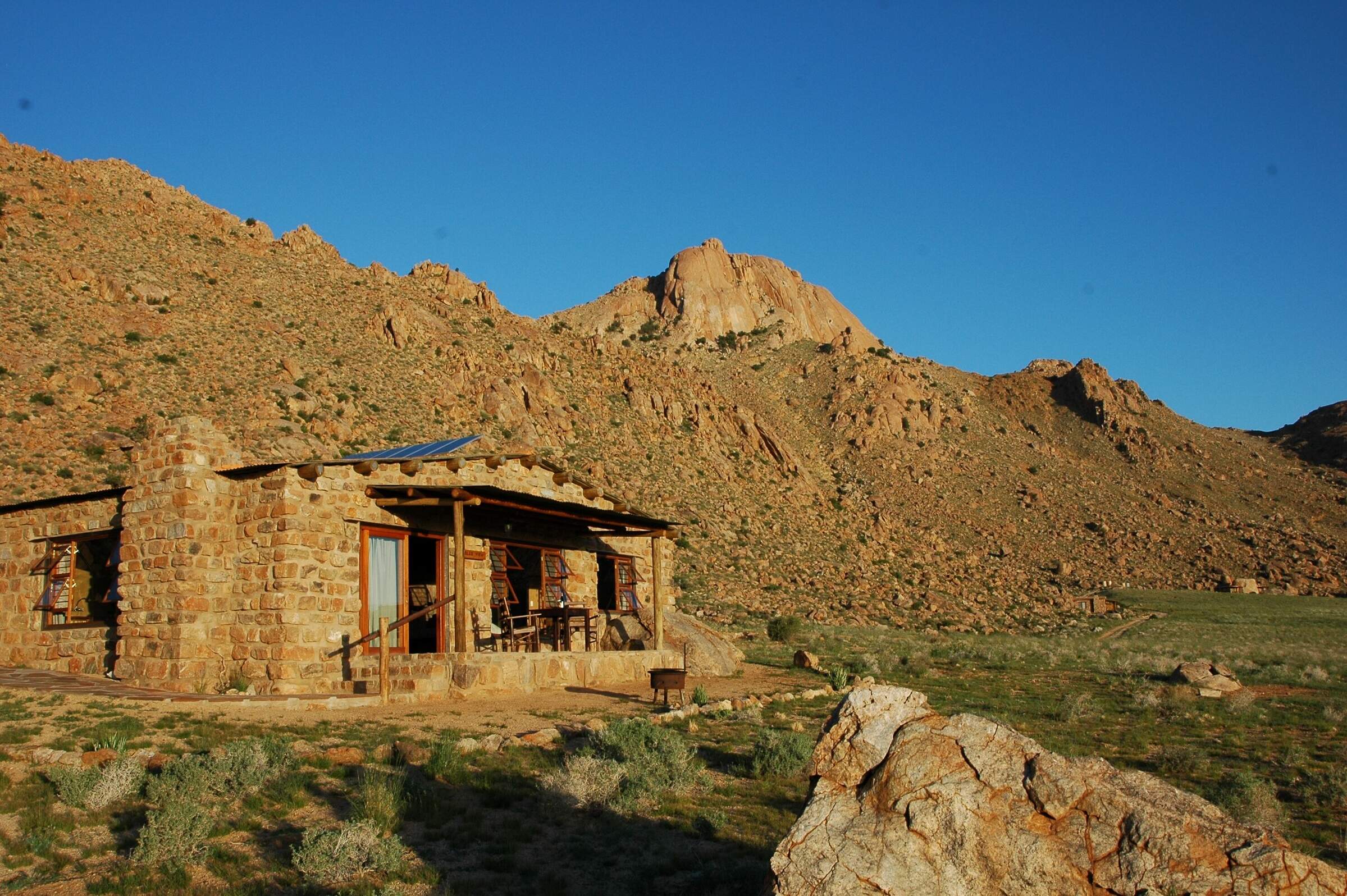 Eagle's Nest
"Very restful evenings at Eagle's Nest"
2 nights
Arrived 29 Sep 2012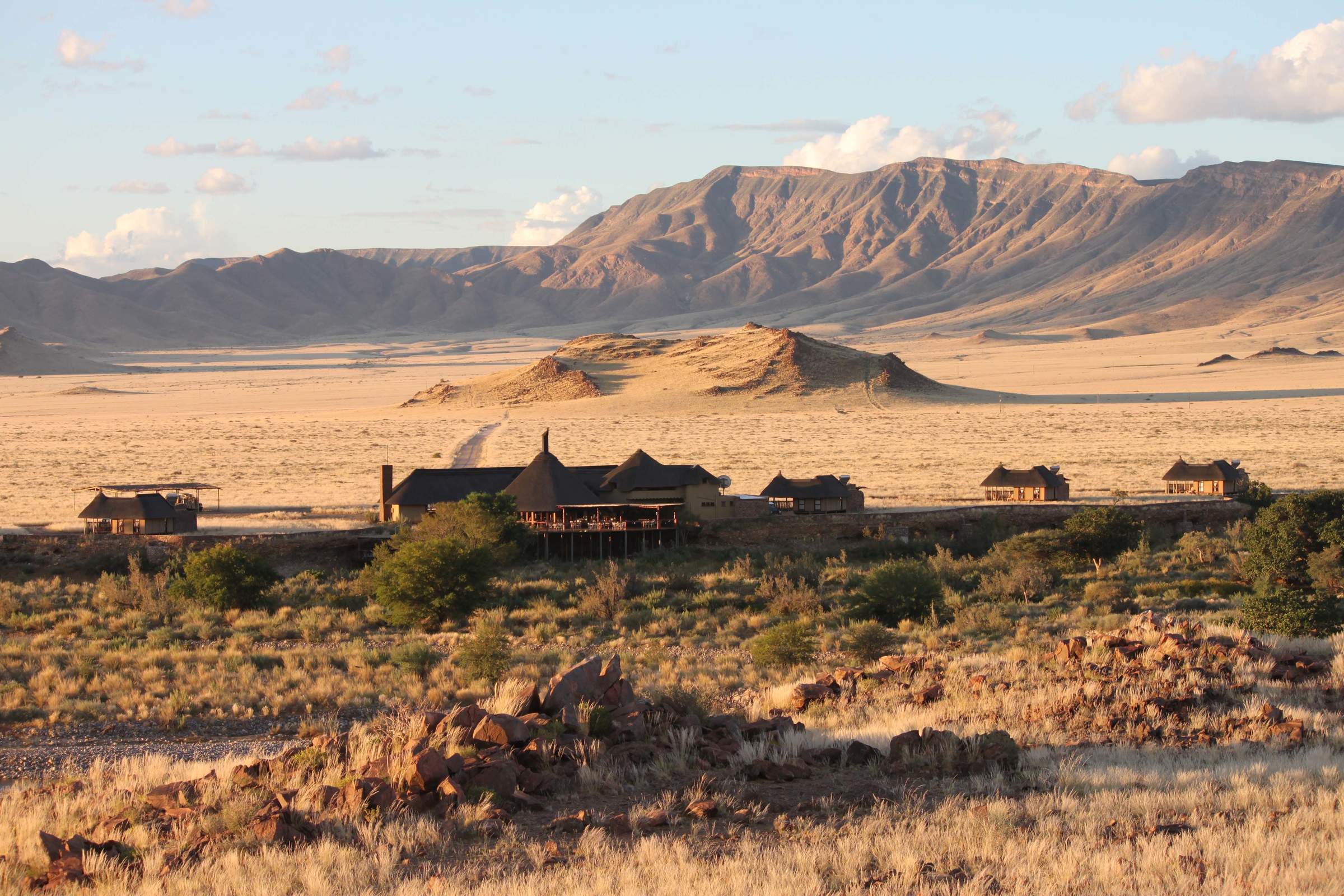 Hoodia Desert Lodge
"Hoodia Desert Lodge review"
2 nights
Arrived 1 Oct 2012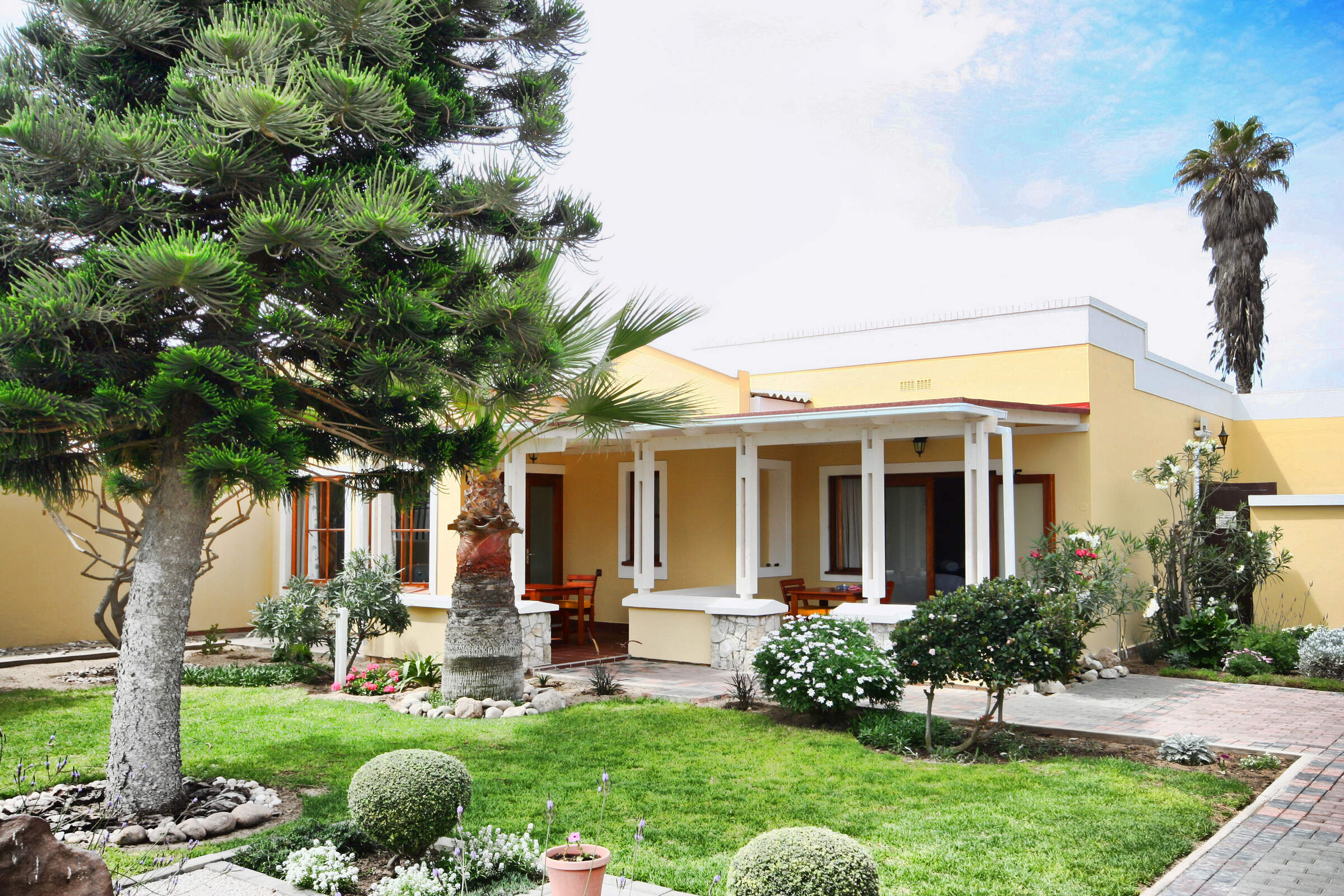 Cornerstone Guesthouse
"Cornerstone Guesthouse review"
2 nights
Arrived 3 Oct 2012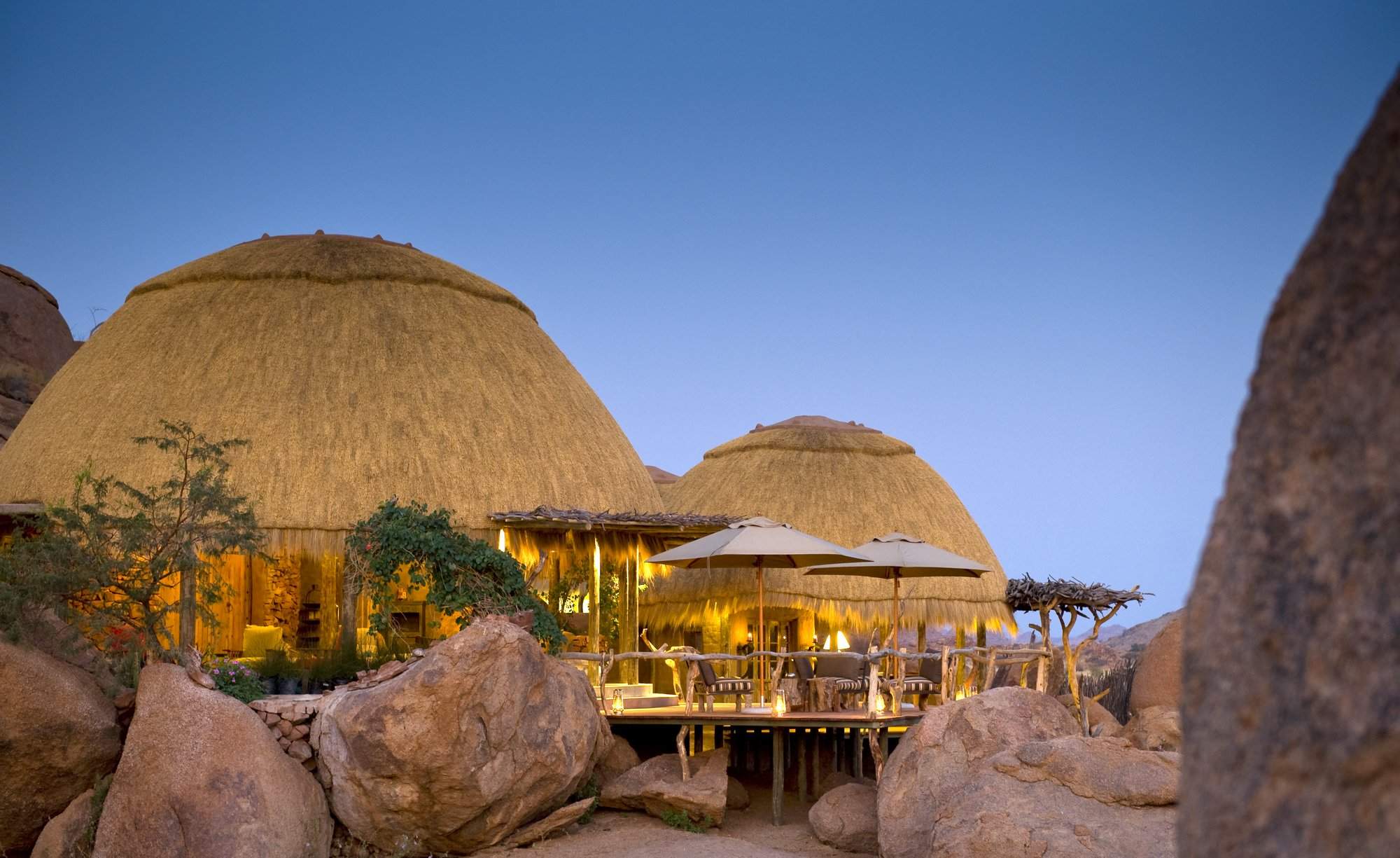 Camp Kipwe
"Camp Kipwe review"
2 nights
Arrived 5 Oct 2012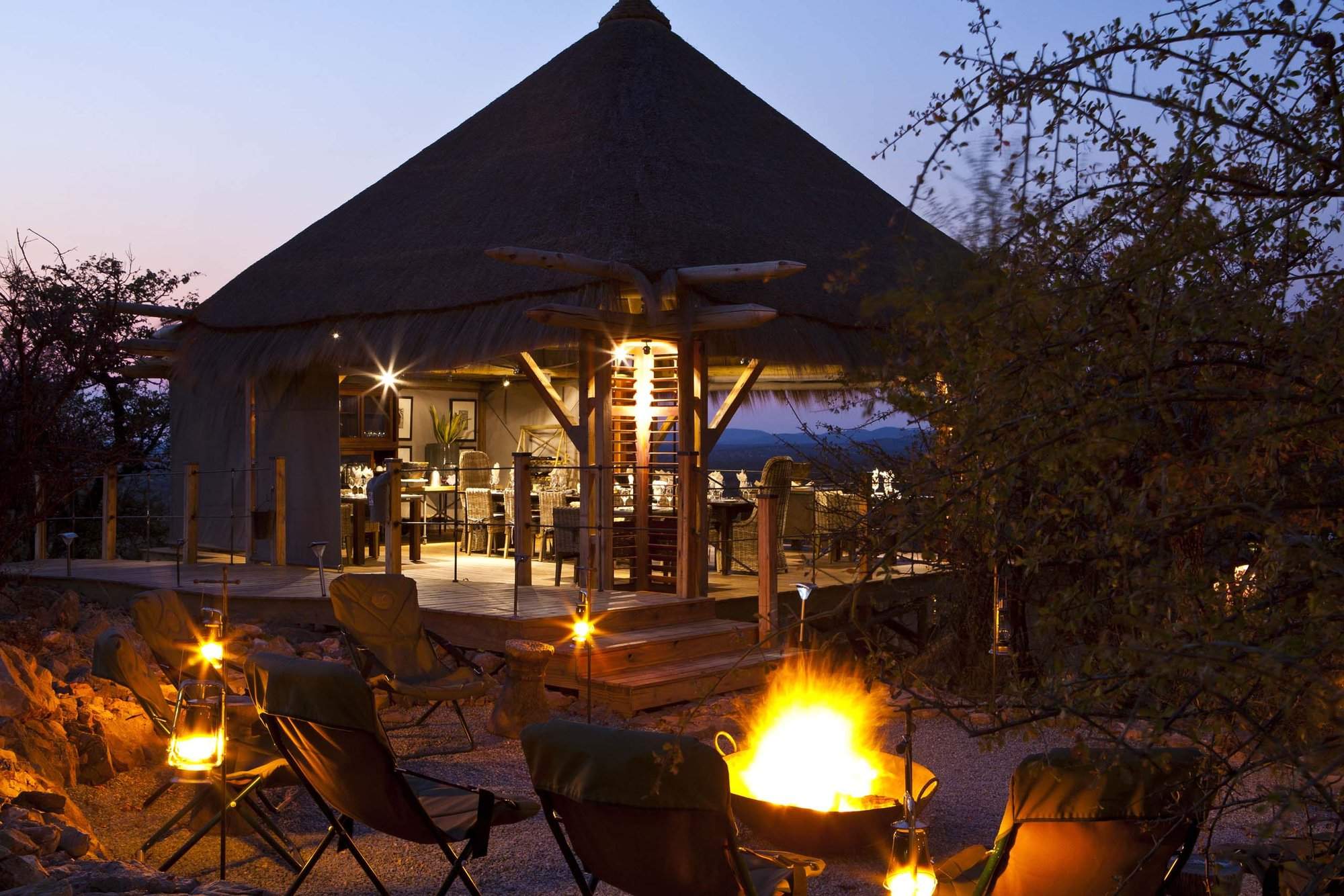 Dolomite Camp
"Dolomite Camp review"
2 nights
Arrived 7 Oct 2012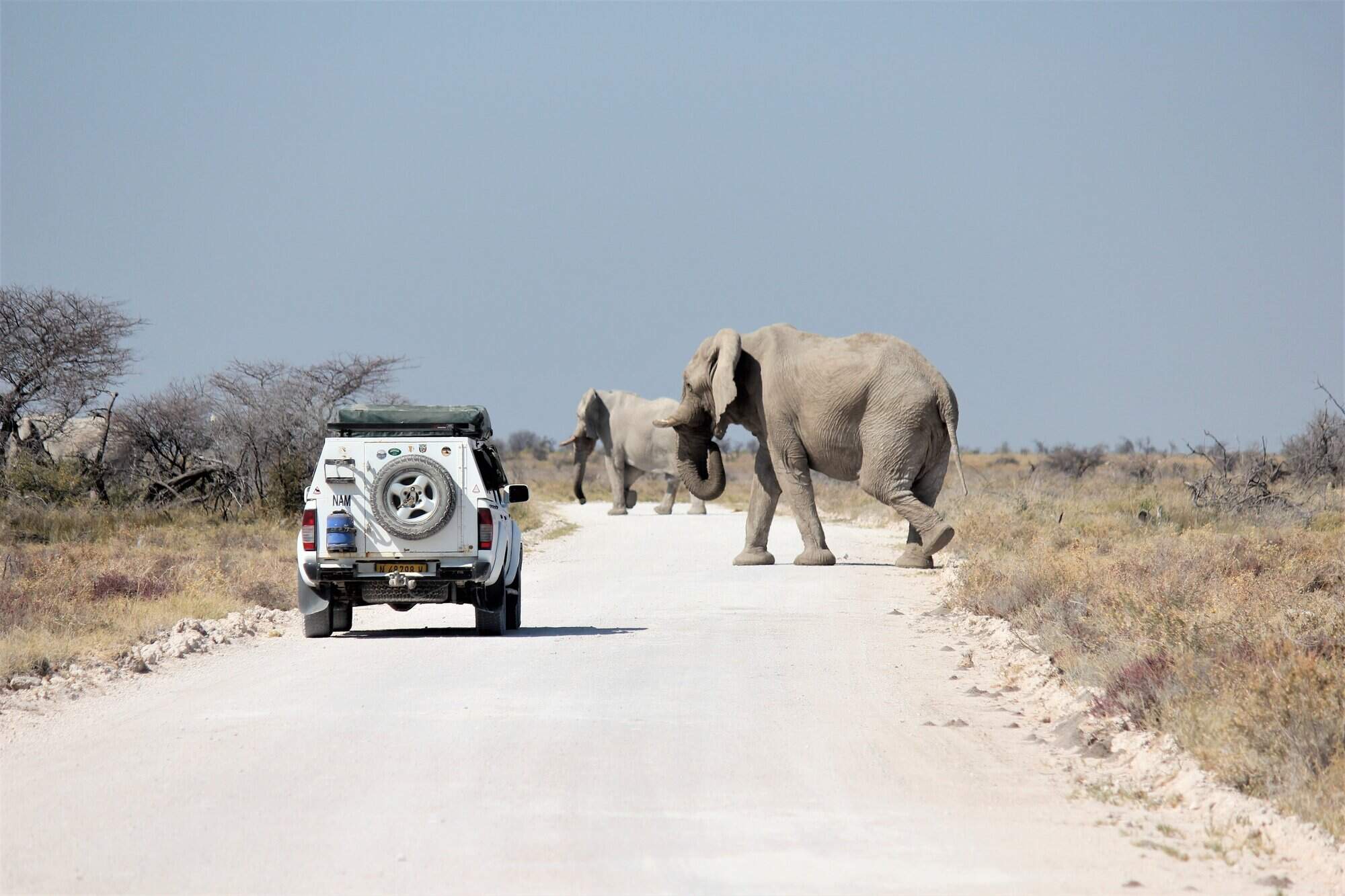 Okaukuejo Camp
"Okaukuejo Camp review"
1 night
Arrived 9 Oct 2012

Okonjima Plains Camp
"Okonjima Main Camp review"
2 nights
Arrived 10 Oct 2012
Namibia - Botswana trip summary
Namibia and 1 other country between 23 Jan 2011 and 10 Feb 2011
"As a whole the trip was excellent. We had the most wonderful and at times exciting trip. The trip was in many ways better than we had expected.

Our main intent for taking the trip at that time was for birds with any animal sightings (which we had been advised could be difficult due to high grass and many water holes away from the lodges) being regarded as bonus. In the event we saw most of the possible animals and in close proximity. We missed cats and rhino. Getting around in our not 4X4 was mostly possible though not without some mud and water problems. These could mostly be overcome with a litle thought and careful manoevering of the car.

The lodgings were all great and all very different. People in the lodges and outside were all very friendly and helpful. Grateful too when we gave them lifts.
As is indicated below we were very pleased with the way Sabina dealt with all aspect of setting up the trip for us and especially the way the problem of the delayed outward flight was overcome.

Suggestions to help us improve our trips or our service:

I'm mostly using this box to feed back other findings from the trip for information which may be useful to others. In our information we were told that we needed documentation and to take the car into Botswana that this would be taken from us at the border and that we'd have to purchase another to take the car back into Namibia. None of this happened. Other than the driver filling in details of the car in a book at each of the four posts (out and into Namibia, into and out of Botswana) they weren't particularly interested in the car as such. However, we did have to purchase documents to enter Botswana. These were - 1 year's road tax and 1 month entry permission (for the car) costing together 160 Rand (we had no Pula). I think our information only mentioned the entry permission. The tax thing may be new.

We were able to use debit and credit cards in petrol (Shell) stations in Bowsana though one insisted (at the junction onto the Trans-Kalahari Highway) in taking an amount from the card before pumping gas.

Information on the difficulties relation to the electrical sockets and lack of adapters may be useful."
---

Olive Grove
"Olive Grove review"
1 night
Arrived 24 Jan 2011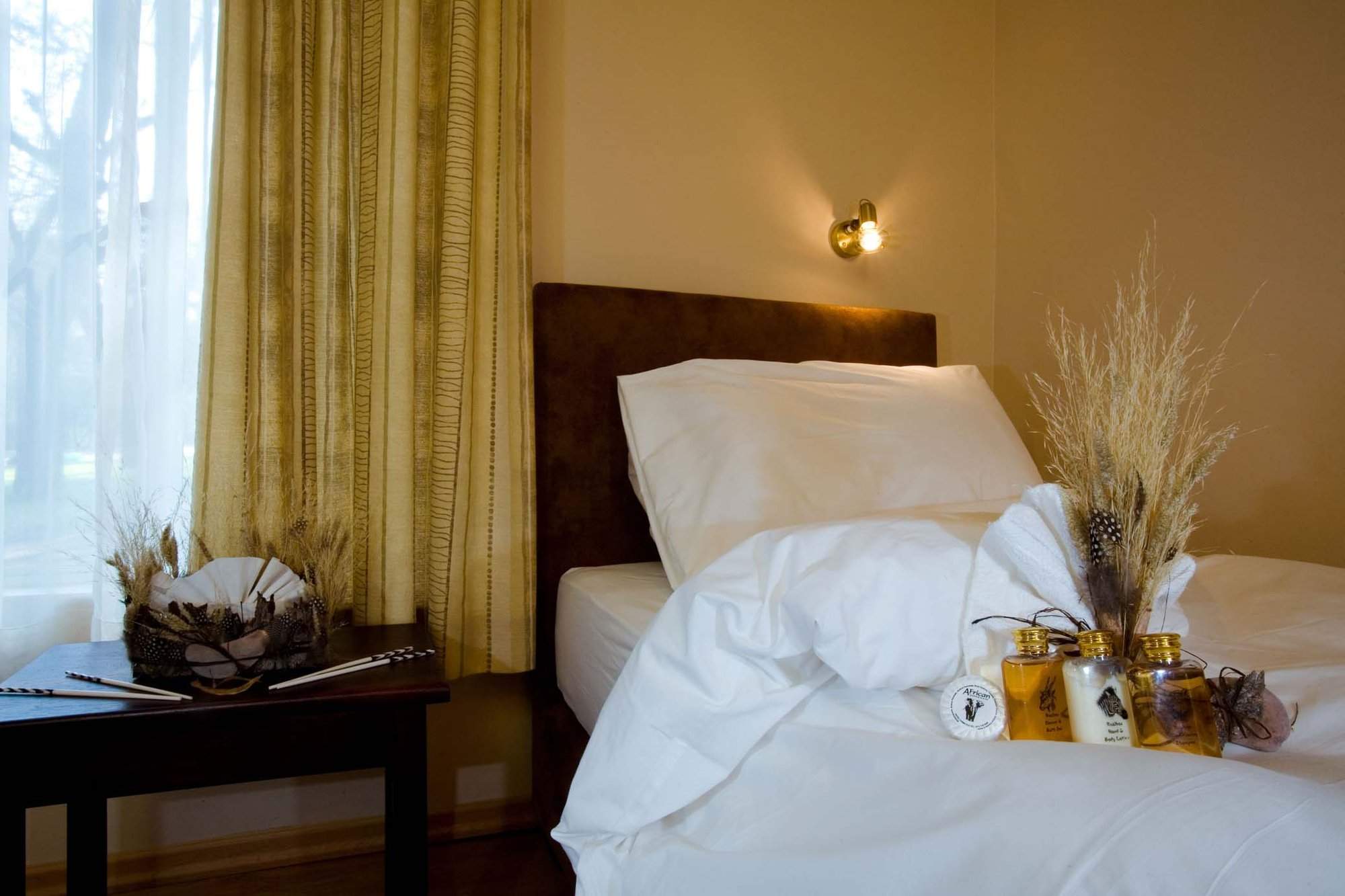 Waterberg Camp
"Waterberg Camp review"
1 night
Arrived 25 Jan 2011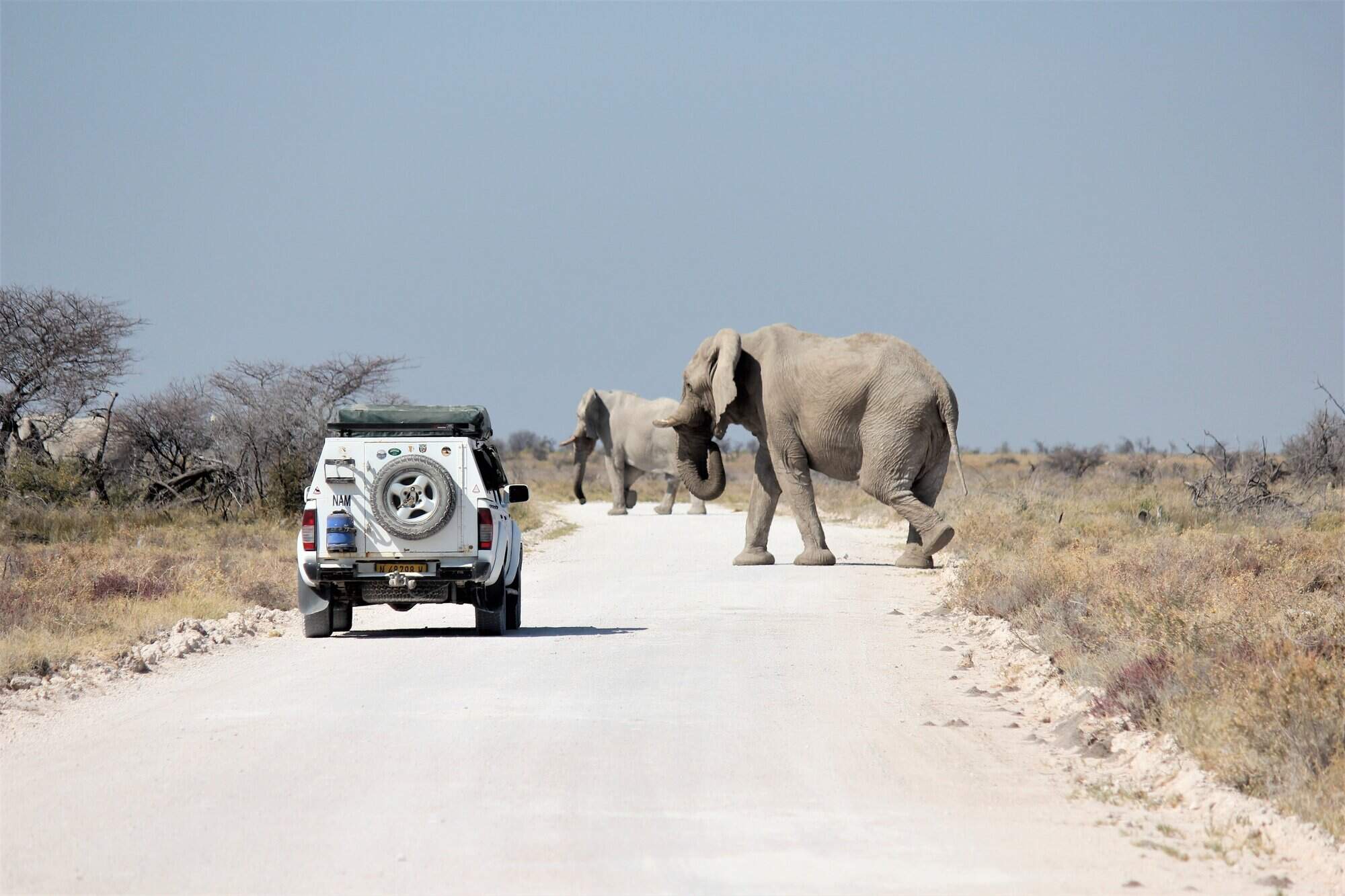 Okaukuejo Camp
"Okaukuejo Camp review"
2 nights
Arrived 26 Jan 2011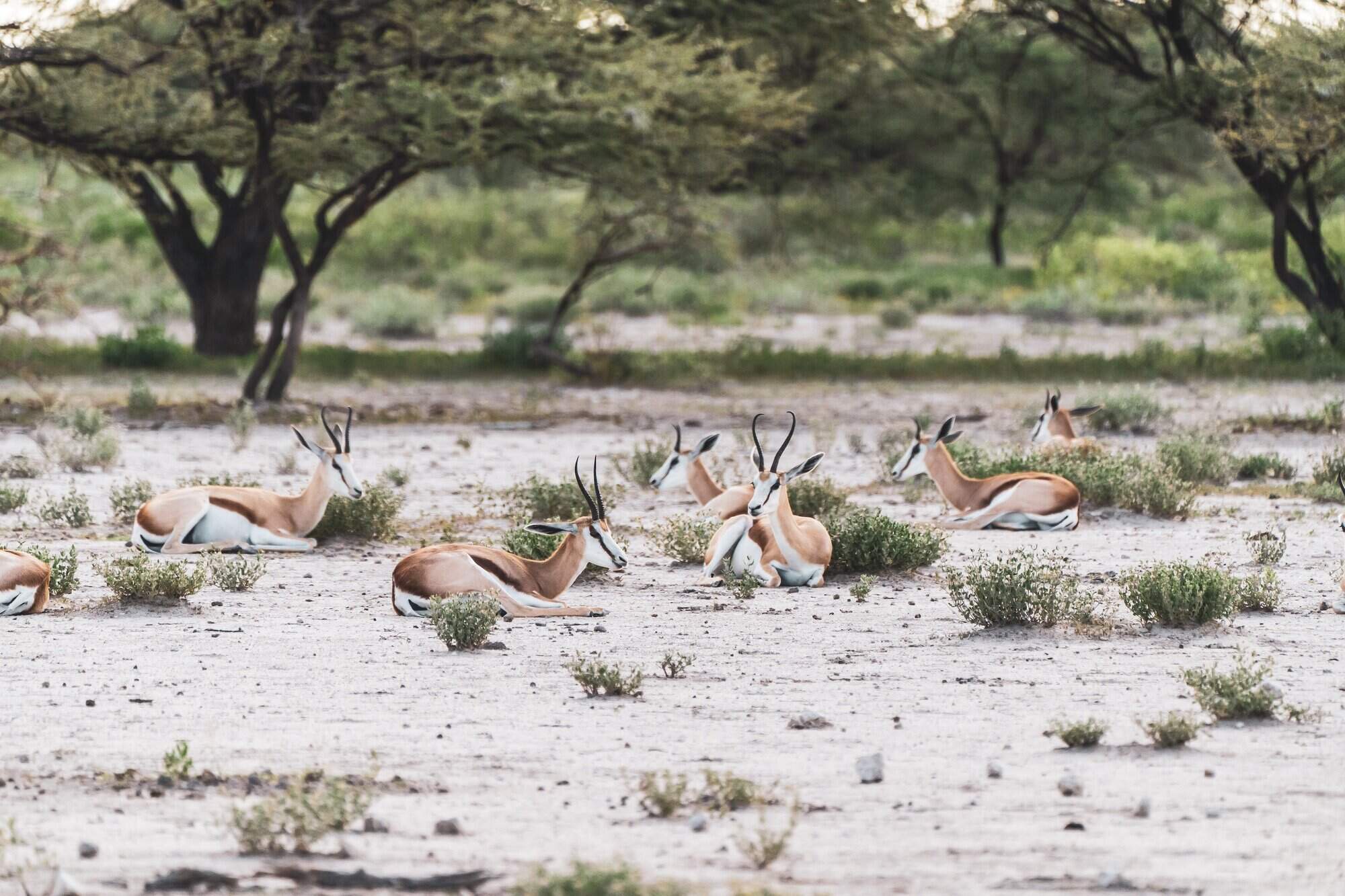 Namutoni Camp
"Namutoni Camp review"
2 nights
Arrived 28 Jan 2011

Nkwazi Lodge
"Nkwazi Lodge review"
1 night
Arrived 30 Jan 2011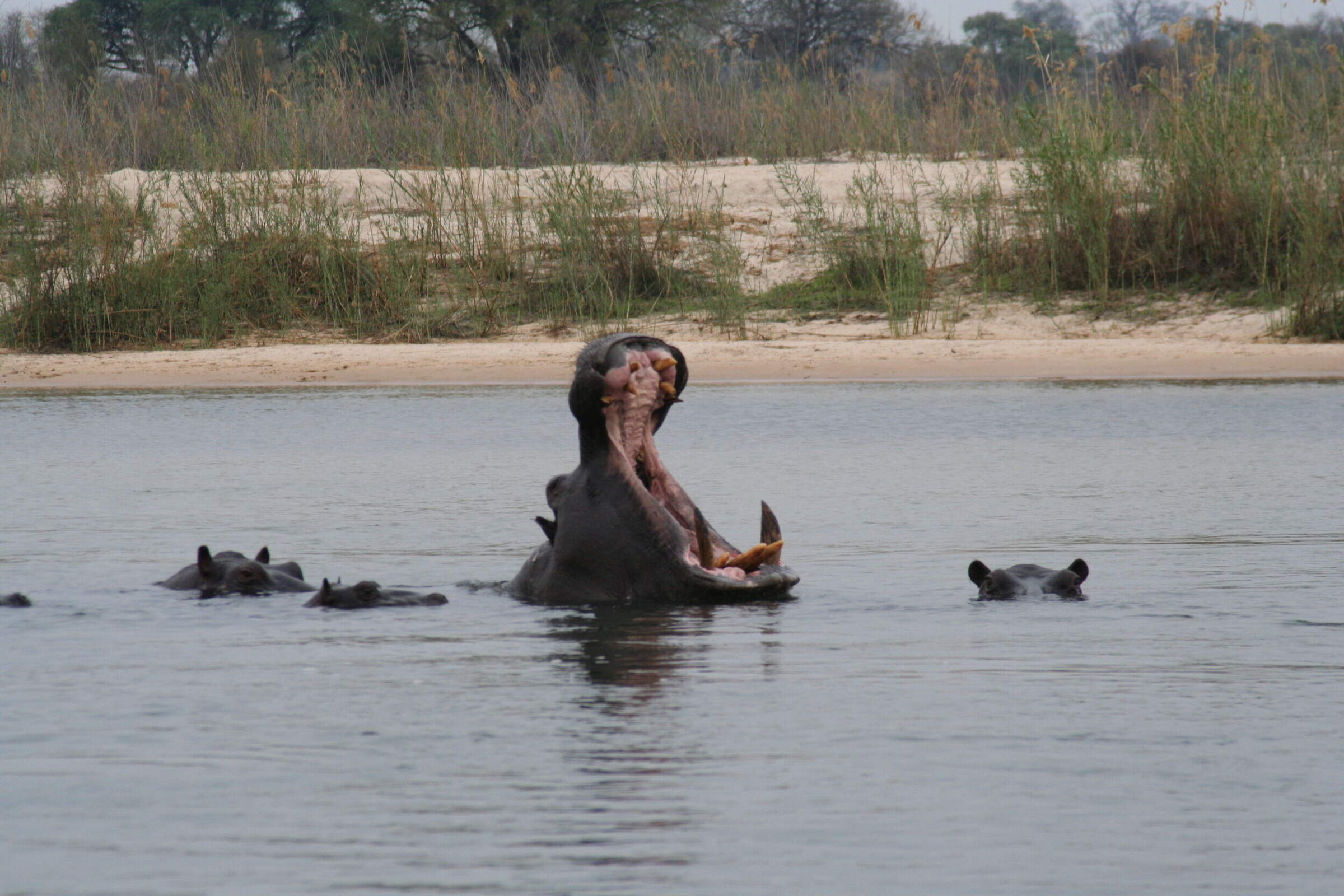 Ndhovu Safari Lodge
"Ndhovu Safari Lodge review"
2 nights
Arrived 31 Jan 2011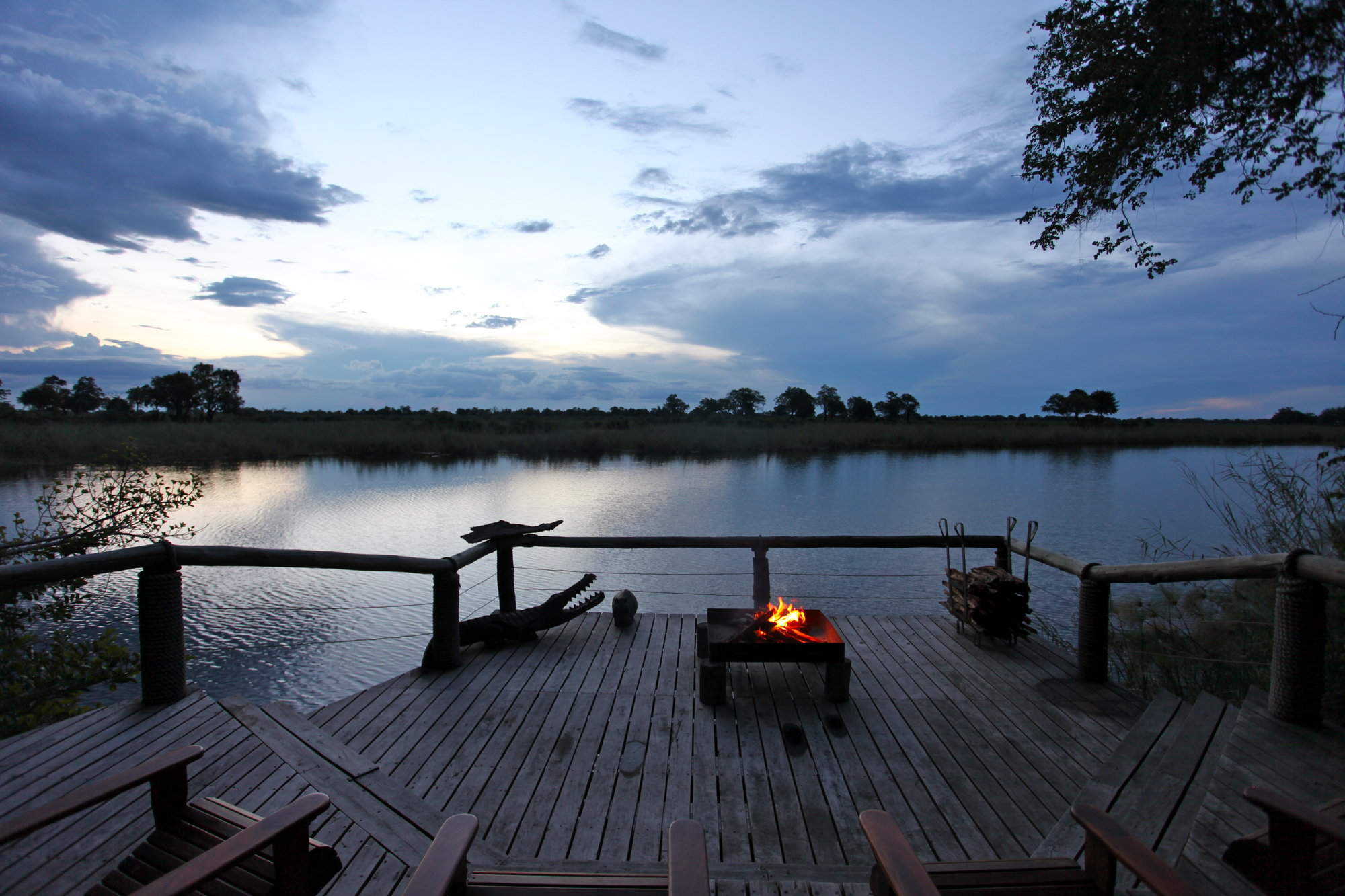 Lianshulu Lodge
"Lianshulu Lodge review"
2 nights
Arrived 2 Feb 2011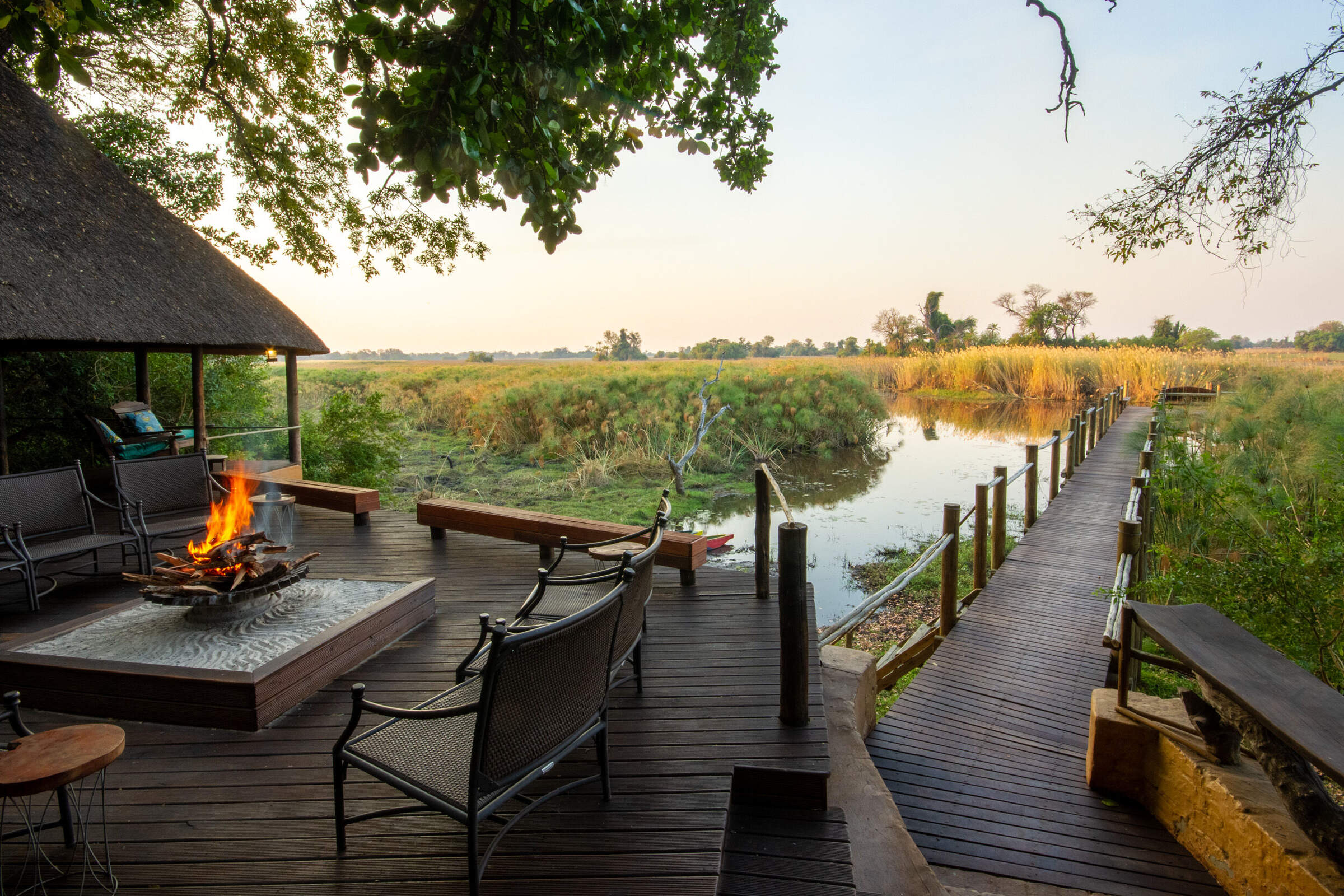 Nxamaseri Lodge
"Nxamaseri Lodge review"
2 nights
Arrived 4 Feb 2011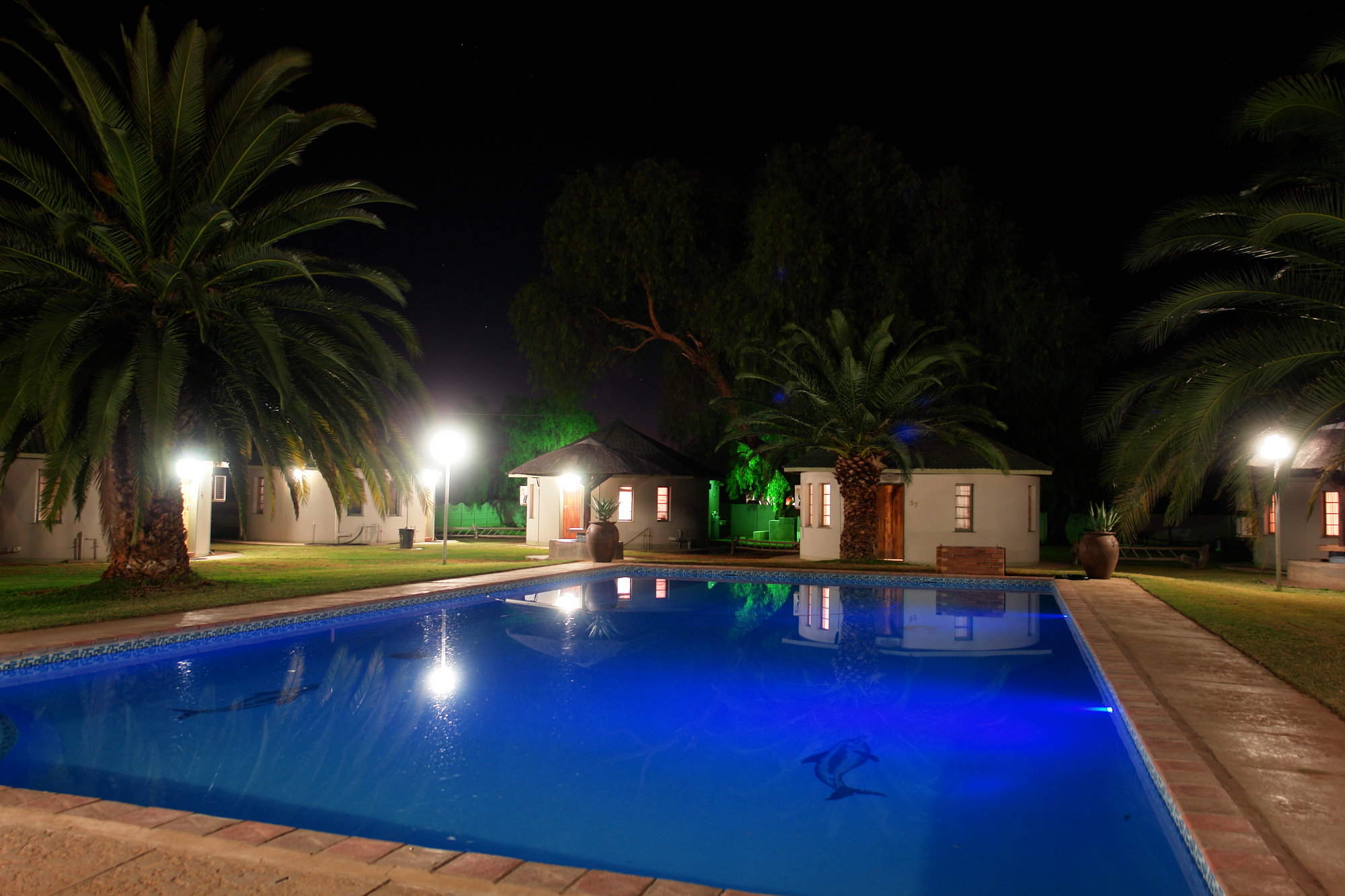 Kalahari Arms Hotel
"Kalahari Arms Hotel review"
1 night
Arrived 6 Feb 2011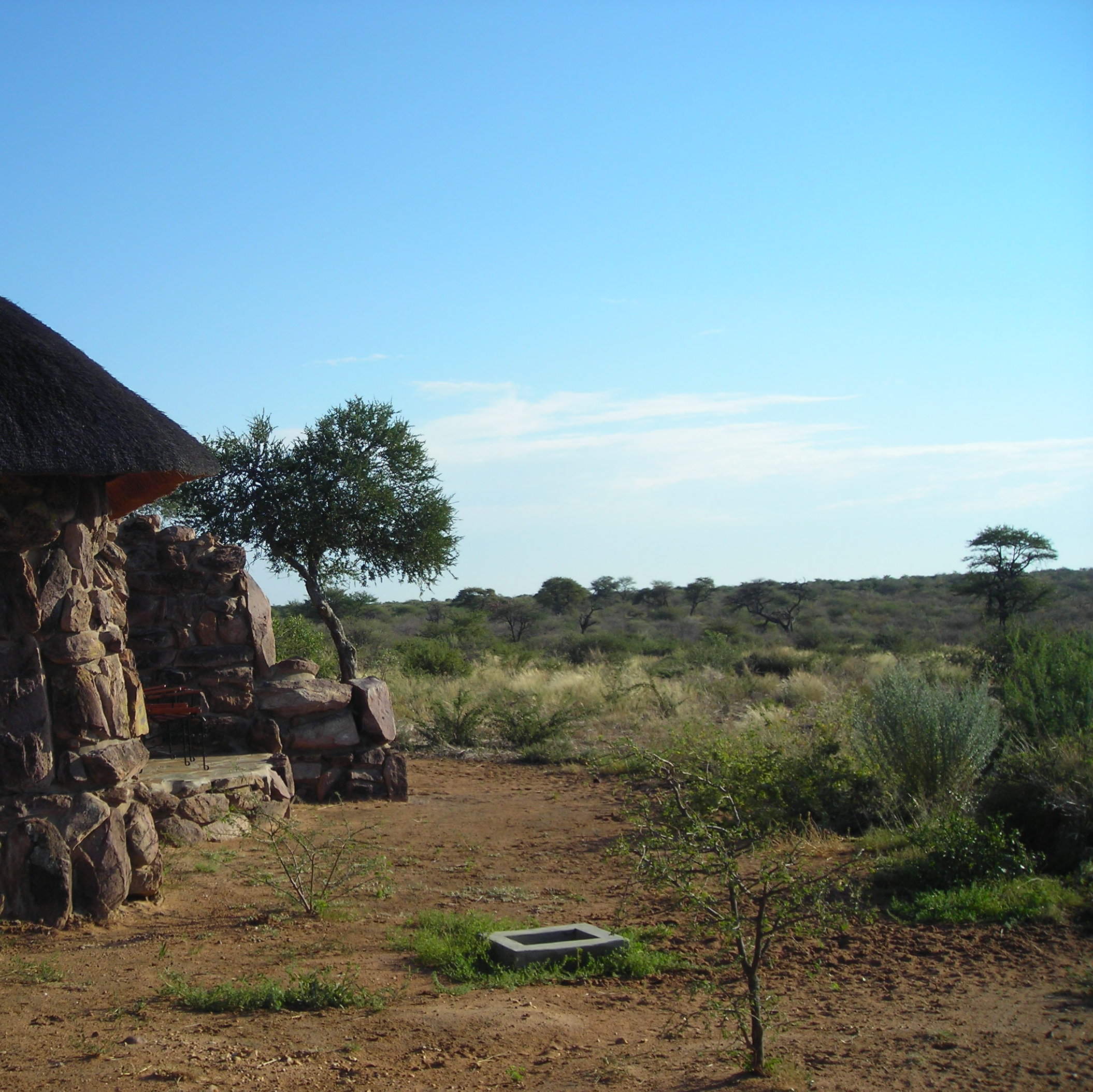 Kalahari Bush Breaks
"Kalahari Bush Breaks review"
1 night
Arrived 7 Feb 2011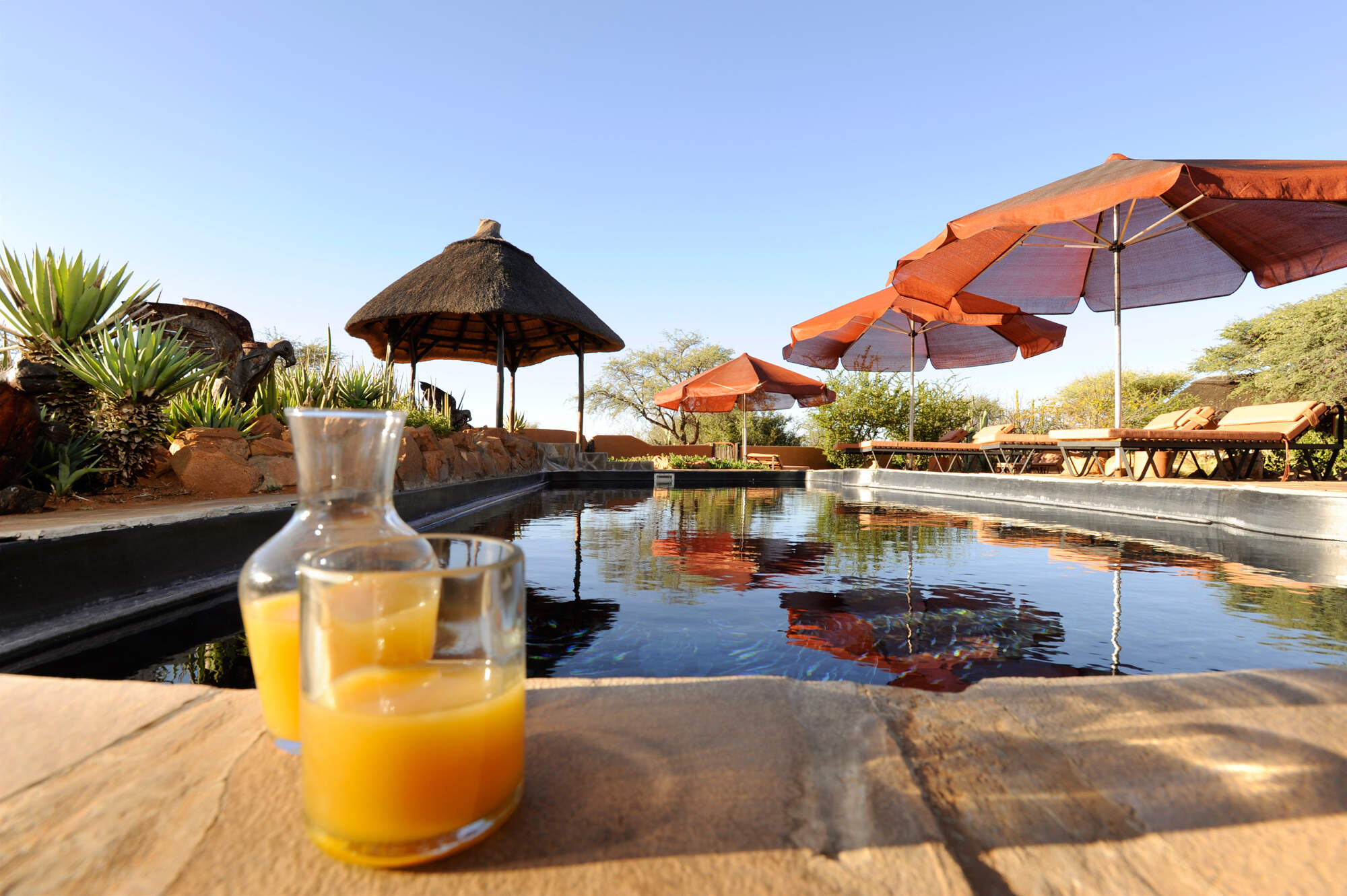 Eningu Clayhouse
"Eningu Clayhouse review"
1 night
Arrived 8 Feb 2011