Useful links featuring Changa Safari Camp

Download a PDF...
To read what we say in our brochure, click on the link to download the brochure section including Changa Safari Camp . To save a copy onto your computer, right-click on the link and select 'Save Target as...'.
Changa Safari Camp is often combined with:
Sort by:
Name


|
% of trips


|
Traveller's rating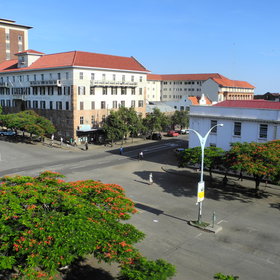 Nesbitt Castle
|
50%
|

Built in the suburbs of Bulawayo in the 19th century, Nesbitt Castle was the romantic vision of Theodore Holdengarde, an eccentric admirer of the Middle Ages. Once a private home, this gothic-style fortress was widely known as 'Holdengarde Castle' until 1990. It is now ...
Read more about Nesbitt Castle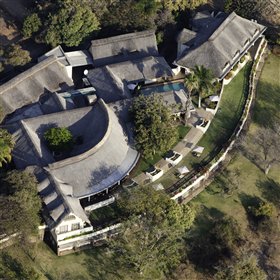 Ilala Lodge
|
50%
|

In a convenient location just 10 minutes' walk from the Victoria Falls themselves and even closer to the centre of Victoria Falls town, Ilala Lodge offers good quality, affordable rooms furnished in a comfortable and fairly timeless style. The accommodation at Ilala is ...
Read more about Ilala Lodge
Vundu Camp
|
50%
|

Vundu Camp is a small camp with a long-standing reputation. It lies amongst a grove of ebony and tamarind trees on the banks of the Zambezi River, in the heart of Mana Pools National Park. It's a landscape of tall evergreen trees and floodplains interspersed with oxbow ...
Read more about Vundu Camp
The Hide
|
50%
|


The Hide is a small lodge, well positioned within a north-eastern annex of Hwange National Park. Independent and owner run, it benefits from both a popular waterhole in camp and very high game densities nearby. Expert Africa has been sending travellers here since the mid-1990s ...
Read more about The Hide
Camp Hwange
|
50%
|


Camp Hwange opened in April 2012 and is the latest safari offering from David Carson: a top ZimPro guide with enormous experience in the industry. Comfortable rather than opulent, the camp is set on a rise in a private concession of Hwange National Park, overlooking a waterhole ...
Read more about Camp Hwange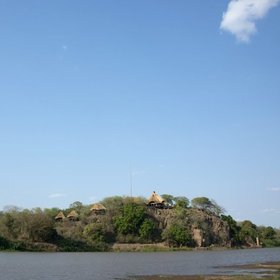 Chilo Gorge Safari Lodge
|
50%
|

Elevated atop a cliff, Chilo Gorge Safari Lodge has fantastic views over the Save River below and Ghonarezhou National Park beyond. Refurbished and re-opened in 2012, the lodge lies just outside the park, whose north-eastern boundary is formed by the river. We first visited ...
Read more about Chilo Gorge Safari Lodge