Useful links featuring Changa Safari Camp

Download a PDF...
To read what we say in our brochure, click on the link to download the brochure section including Changa Safari Camp . To save a copy onto your computer, right-click on the link and select 'Save Target as...'.
Changa Safari Camp is often combined with:
Sort by:
Name


|
% of trips


|
Traveller's rating


Camp Hwange
|
67%
|


Camp Hwange opened in April 2012 and is the latest safari offering from David Carson: a top ZimPro guide with enormous experience in the industry. Comfortable rather than opulent, the camp is set on a rise in a private concession of Hwange National Park, overlooking a waterhole ...
Read more about Camp Hwange
Nesbitt Castle
|
33%
|

Built in the 19th century in the suburbs of Bulawayo, The Nesbitt Castle was the romantic vision of Theodore Holdengarde, an eccentric admirer of the Middle Ages. Once a private home, this Gothic-style fortress was widely known as Holdengarde Castle until 1990. It is now ...
Read more about Nesbitt Castle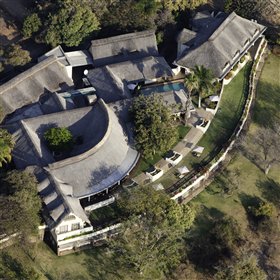 Ilala Lodge
|
33%
|

In a convenient location just 10 minutes' walk from the Victoria Falls themselves and even closer to the centre of Victoria Falls town, Ilala Lodge offers good quality, affordable rooms furnished in a comfortable and fairly timeless style. The accommodation at Ilala is ...
Read more about Ilala Lodge
The Hide
|
33%
|


The Hide is a small lodge, well positioned within a north-eastern annex of Hwange National Park. Independent and owner run, it benefits from both a popular waterhole in camp and very high game densities nearby. Expert Africa has been sending travellers here since the mid-1990s ...
Read more about The Hide
Vundu Camp
|
33%
|

Vundu Camp is a small camp with a long-standing reputation. It lies amongst a grove of ebony and tamarind trees on the banks of the Zambezi River, in the heart of Mana Pools National Park. It's a landscape of tall evergreen trees and floodplains interspersed with oxbow ...
Read more about Vundu Camp
Hwange Mobile Camp
|
33%
|


There aren't any up-market permanent safari camps on the northern side of Hwange National Park, but at Expert Africa we're very excited to be able to arrange tailor-made mobile safaris here. The environment here is very different from Hwange's Kalahari sandveld further ...
Read more about Hwange Mobile Camp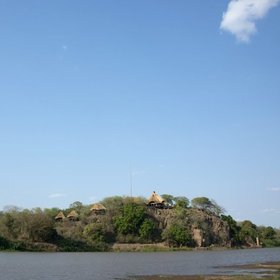 Chilo Gorge Safari Lodge
|
33%
|

Elevated atop a cliff, Chilo Gorge Safari Lodge has fantastic views over the Save River below and Ghonarezhou National Park beyond. Refurbished and re-opened in 2012, the lodge lies just outside the park, whose north-eastern boundary is formed by the river. We first visited ...
Read more about Chilo Gorge Safari Lodge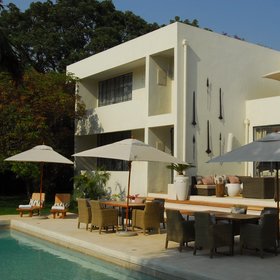 Latitude 15
|
33%
|


Named after its latitude co-ordinates, Latitude 15 is a small boutique hotel in the quiet residential suburb of Kabulanga in Zambia's capital, Lusaka. Opened in 2014, the hotel is a short drive from the airport, and caters largely to travellers who are staying in Lusaka ...
Read more about Latitude 15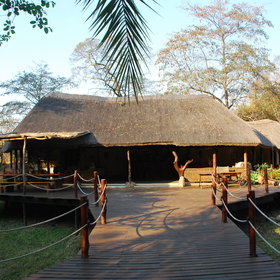 Kaingu Lodge
|
33%
|

In recent years the south of Kafue has been the poor relation of the north, but since it began a few years ago, Kaingu Lodge has gradually started to change this. It has four large, green Meru-style tents raised on wooden decks, and a separate four-bed suite. All the bedrooms ...
Read more about Kaingu Lodge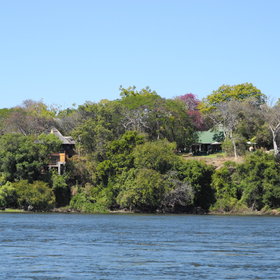 The River Club
|
33%
|


The River Club sits high on the banks of the Zambezi River with expansive views both upstream and towards the Victoria Falls, and across into Zimbabwe. It's a small, smart lodge at which guests usually stay for 2-3 nights when visiting the Falls. Owned and run by the knowledgeable ...
Read more about The River Club
Kaingo Camp
|
33%
|


The well-established Kaingo Camp overlooks the Luangwa River from beneath an old grove of ebony trees. Owned by Derek Shenton and his family, it's one of the few owner-run camps remaining in South Luangwa National Park. Derek, and his very engaging wife Jules, take a very ...
Read more about Kaingo Camp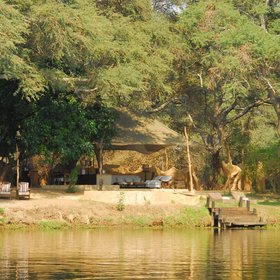 Chongwe River Camp
|
33%
|


Chongwe River Camp is located at the confluence of the Zambezi River and its tributary, the Chongwe River, which forms the western boundary of the Lower Zambezi National Park. It lies in a game management area (GMA) that reaches a further 80km west along the Zambezi – so ...
Read more about Chongwe River Camp
Mwamba Bushcamp
|
33%
|


Mwamba Bushcamp is set beneath the shade of tall ebony trees overlooking a waterhole in the usually dry bed of the seasonal Mwamba River. Owned by Derek and Jules Shenton, it is a very natural yet comfortable camp: small, intimate and very remote. Mwamba is the smaller ...
Read more about Mwamba Bushcamp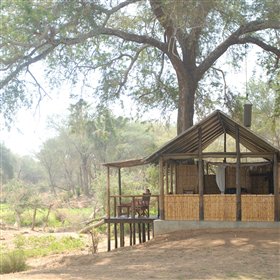 Old Mondoro Bushcamp
|
33%
|


Taking its name from the Shona word for 'lion', Old Mondoro is owned and operated by the Cumings family. It's a small, relatively simple bushcamp situated in a remote area of Zambia's Lower Zambezi National Park, and overlooks reed islands in the Zambezi River where elephants ...
Read more about Old Mondoro Bushcamp