Terraco das Quitandas: Our full report
The house of Terraço das Quitandas is a stunning old building located in the heart of Ilha do Moçambique's stone town.
Over 300 years old, it has been home to many different merchants and traders, and during the last few decades of Portuguese rule, was the staff house for an exceedingly wealthy businessman. However in 2009, many years after Mozambican independence and following some extensive restoration work, it opened its doors as a small boutique hotel. It is one of only a small handful of places to stay on the island of Ilha do Moçambique itself, and is arguably the most authentic. In fact, it feels a bit more like a museum or antiques' shop, with the most stunning collection of furniture we have ever seen under one roof!

The collection comes from all over the world and includes pieces from Mali, India, China and of course Mozambique. Many were made specifically for the hotel but many are antiques that have been lovingly collected by the owner over many years. When we were last here we spent almost an hour wondering through the lounge and main areas looking at the pieces of art – from antique chests of drawers, Congolese masks and wall hangings, to gold statues of Buddha and an Indian mother-of-pearl guitar.

When you arrive at Terraço das Quitandas – or just Terraço (pronounced 'teraassa') as it is affectionately referred to – the first thing you see is an enourmous and intricately carved wooden door. This leads through to a huge courtyard with stairs up to the main lounge, which has a view over the road and out towards the sea. It's a large, bright room, with polished stone floors and rustic red walls. There are a number of soft sofas, some antique chairs which are less comfortable but beautiful to look at, and a huge dining table where breakfast is served each morning.

Along from the main lounge is a further small lounge that is open-sided, though covered by a roof. This spot gets a lovely breeze and there is a hammock here, as well as some wicker outdoor furniture; there is also a view of the sea. A third lounge, also covered but open sided, looks into the courtyard, and is where you will find the honesty bar and a few board games.

It is also worth popping up to Terraço's roof terrace, where there isn't much in the way of furniture but there are stunning views over the sea, as well as over the stone town, the statue of Vasco da Gama and the Palace Museum.

Given the age of the house, it's no surprise that the six bedrooms at Terraço das Quitandas are all quite different in shape and size. However, each is charming in its own way, and each is furnished in keeping with the overall antique, Arab-colonial style:


Two downstairs bedrooms are accessed via the courtyard. One is a modest-sized double room, with a small lounge area furnished with some chairs and floor cushions. There is a spacious en-suite bathroom that includes twin sinks, a toilet and a shower over a large stone bath. The second downstairs room is much larger with a double bed, and a further two single beds, so perfect for families with a couple of older children. Again this is en suite, but it has only a shower.
Upstairs on the first floor are two quite similar rooms that are extremely spacious, with a double bed and an additional large lounge area. These two rooms boast a mix of dark Arab furniture, Persian rugs on the floor and perfectly white European sofas. Both have separate but private bathrooms across the hall with a toilet, sink and shower.
Also on the first floor is another quite small room, mostly occupied by a large double bed, but with just about room for some very low antique chairs set either side of a bao board (a traditional Africa board game). The en-suite bathroom has a modern shower that is rather out of keeping – though the very beautiful antique vanity unit somewhat makes up for this.
On the second floor is the final room, set on the roof and feeling a bit like an attic room. Although it doesn't have the same degree of thoughtful style as the others, it does have plenty of space and the advantage of direct access onto the roof terrace. There is also a small en-suite bathroom with a shower, toilet and sink.
The service at Terraço is certainly very interesting. The manager is the only member of staff who speaks English, and we found that we interacted very little with anyone else. Even when we asked one of the housekeeping staff what to do with our key before leaving the hotel, we received only a blank look in response. Once we had settled in, this wasn't really a problem. Breakfast is brought out en masse, and apart from that you are left to your own devices to explore. This makes it a great hotel for the independent-minded traveller, but rather more of a challenge for those who need more assistance and guidance.

Terraço das Quitandas is conveniently located towards the north of Ilha do Moçambique, right by the main square and the Vasco da Gama statue. This makes it a great base from which to explore the main sights, such as the Palace Museum, Sacred Art Museum and Fort São Sebastião. It is also only a short walk to the southern end of the island where you can see the makuti (reed-and-thatch) town where most of the island's residents live, and where you will find both boat-builders and local fisherman bringing in their catch. Terraço can arrange a half-day tour with a guide at US$70 per couple, to include entrance fees to the various museums on the tour. Or you can pick up a local guide from the Palace Museum for slightly cheaper.

It is worth noting that the convenient location does also place Terraço right in the heart of a busy part of town. The fishermen head out early, the mosques call to prayer and the streetsellers set up their stalls – all at first light. Don't expect a lie in when you stay here.
Our view
Terraço is a very idiosyncratic and quirky place with a real touch of the 'old-world'. This may not suit those who prefer a modern style, but is perfect for those looking for authenticity. Its only potential downfall is that the service is very hit and miss, depending on whether the manager is around or not. As he is the only one who speaks English, he is the only one who can help with any questions. So, while we think this is a great little bed and breakfast, and the perfect base from which to explore Ilha do Moçambique, it only works for the independent traveller who is happy to head out and discover things for themselves. Those who require a higher degree of attention may not enjoy staying here.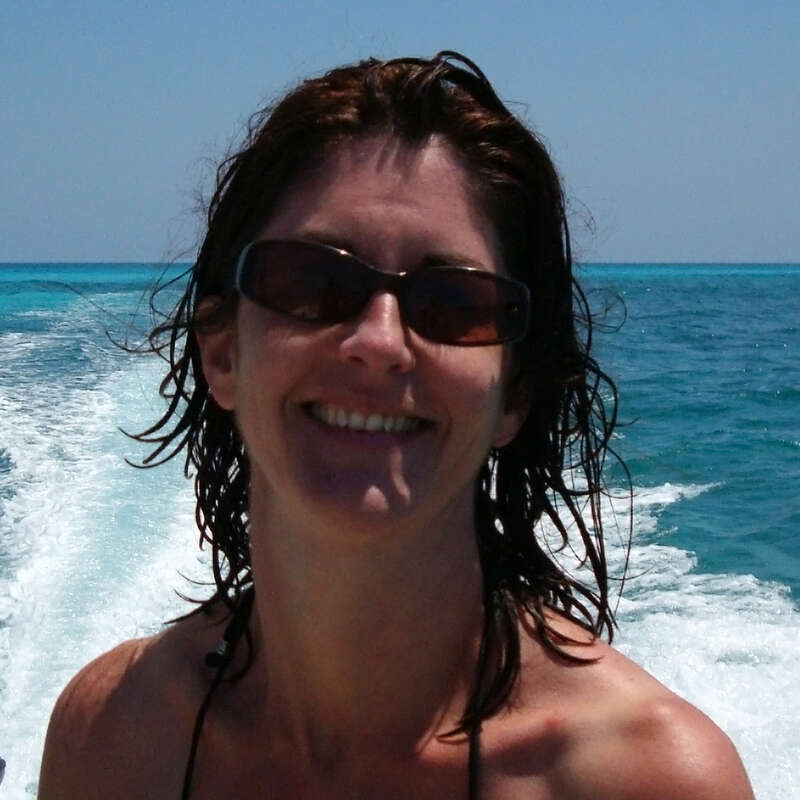 Country manager: Mozambique
Geographics
Location

Ideal length of stay

Spend at least two nights at Terraço das Quitandas so that you have a full day to explore the island and all its sights. Those really interested in history may even want to spend three nights on Ilha do Moçambique – because there is a lot to see and absorb here.

Directions

Ilha do Moçambique is a two-hour drive from Nampula Airport on good tarmac roads, and across a 3km causeway. Once you are on the island, Terraço das Quitandas is just a short five-minute drive to the north.

Accessible by

Fly-and-Transfer
Food & drink
Usual board basis

Bed & Breakfast

Food quality

Terraço das Quitandas normally serves only breakfast, but for this one meal, they really do go all out. We were offered eggs and bacon, a selection of cereals, cheeses, yoghurt and fruit. There was also a small selection of locally bought breads and pastries with jam. This was accompanied by fruit juice, tea and coffee. Breakfast times are very flexible and depend entirely on when you want to get up.

You can arrange to have lunch and dinner here as well, provided you give 24 hours' notice. However, there are a number of cafés and restaurants nearby that serve great food, so we never opted to stay at Terraço das Quitandas for additional meals.

Dining style

Group Meals

Dining locations

Indoor Dining

Further dining info, including room service

No.

Drinks included

Drinks are not included at Terraço das Quitandas. There is a small honesty bar with a limited selection of drinks, costing US$2.50 for a soft drink, US$3 for a beer and US$20 for a bottle of wine.
Special interests
Cultural experiences

A boutique hotel in the heart of Ilha de Moçambique's stone town, Terraço das Quitandas offers an authentic stay in a historical and culture rich area. It's suited to the more independent traveller who is willing to explore and discover the island for themselves.
See ideas for Cultural experiences
Children
Attitude towards children

Terraço das Quitandas will accept children of any age.

Property's age restrictions

No.

Special activities & services

No.

Equipment

No.

Generally recommended for children

We think that Terraço das Quitandas is quite an adult boutique hotel with lots of valuable and breakable items dotted around, so it wouldn't be suitable for small children.
Communications
Communications

There is no internet available at Terraço das Quitandas, but there is cell phone reception and guests can also borrow the office phone – albeit at an additional charge.

TV & radio

There is no TV.
Health & safety
Malarial protection recommended

Yes

Medical care

No one at Terraço das Quitandas is first-aid trained and there is no first-aid box here either. They do have some very simple supplies such as plasters and there is a pharmacy down the road. For more serious medical issues the nearest good hospital is in Nampula, a two-hour drive away.

Dangerous animals

Low Risk

Security measures

There are security guards at the gate, which is always locked.

Fire safety

There are fire extinguishers dotted around the building.
Extras
Disabled access

Not Possible

Laundry facilities

There is no formal system at Terraço das Quitandas for laundry, but we were told that you could arrange this with housekeeping and discuss a fee with them.

Money

There are no safes or currency-exchange facilities at Terraço das Quitandas.

Accepted payment on location

You can settle your bill at Terraço das Quitandas in cash only. Accepted currencies include British pounds, US dollars, euros and Mozambican meticals.
Other lodges in Nampula Province
Alternative places to stay in this same area.
---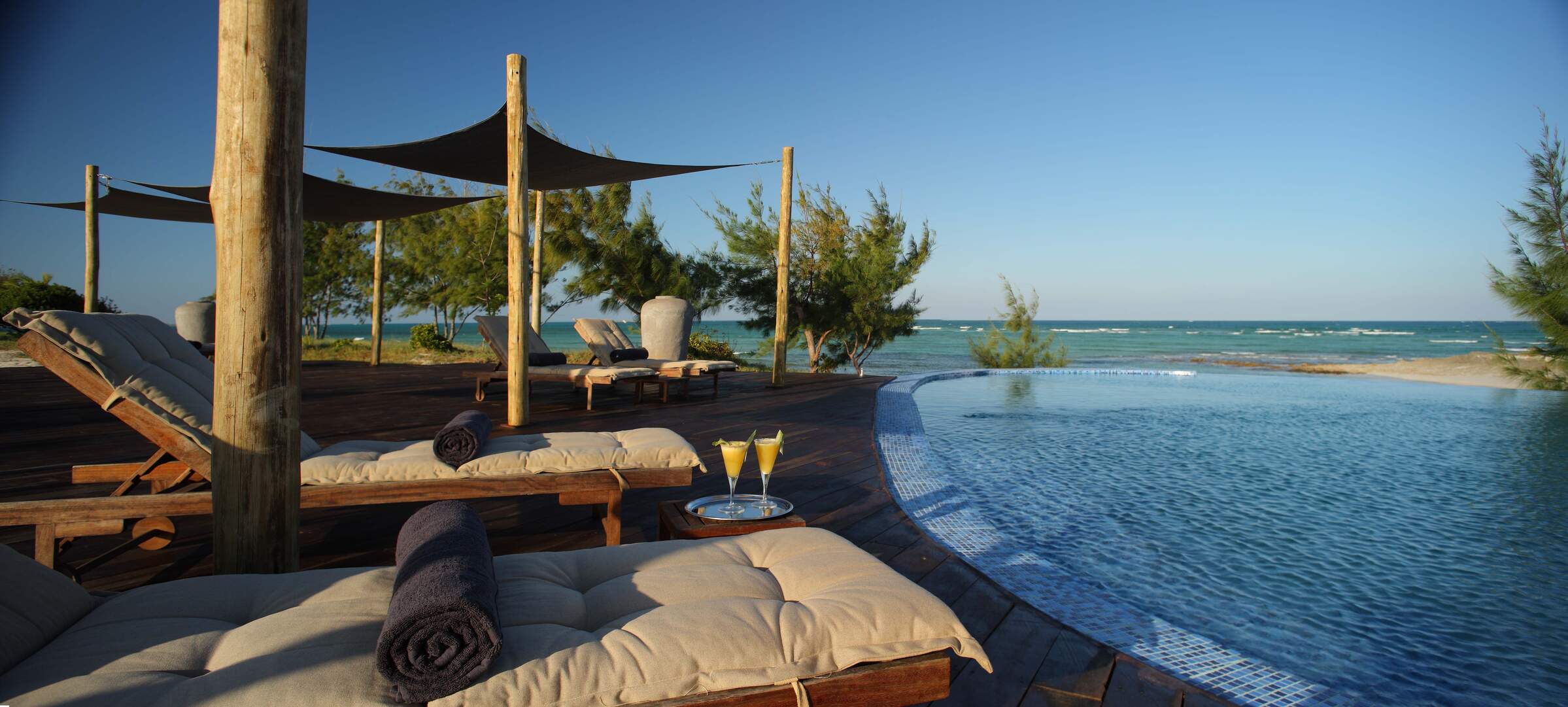 Coral Lodge
Coral Lodge 15.41 is a luxury lodge in a remote part of central Mozambique and is a great base from which to explore the historical Ilha do Mozambique
---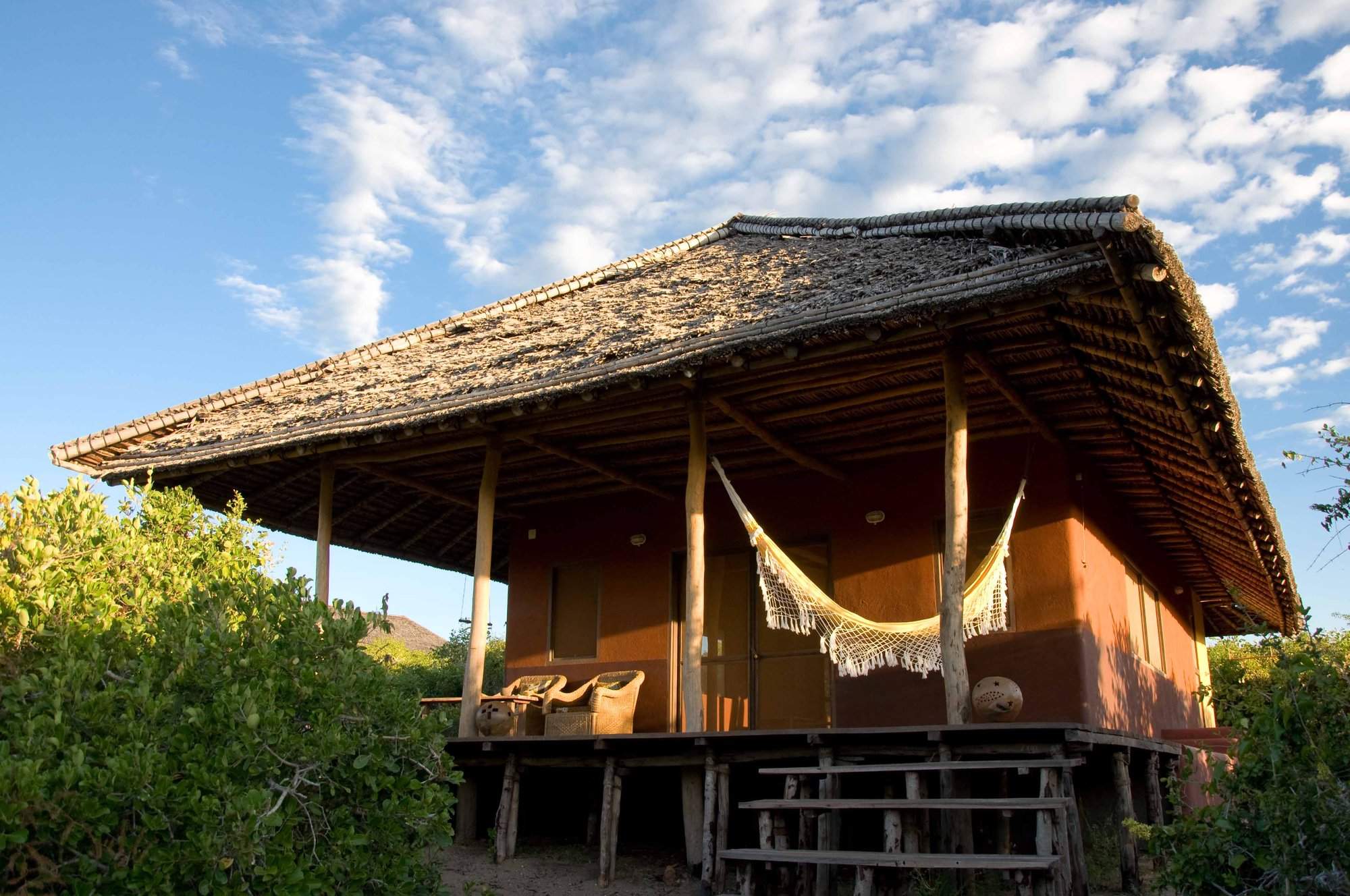 Nuarro Mozambique
Nuarro is a small eco lodge in a remote location, offering exceptional diving and friendly service well off any tourist trail.

---
Other areas in Mozambique
---