Useful links featuring Sasakwa Lodge

Download a PDF...
To read what we say in our brochure, click on the link to download the brochure section including Sasakwa Lodge. To save a copy onto your computer, right-click on the link and select 'Save Target as...'.
Useful links...
We want you to understand more about Sasakwa Lodge. We're not shy to direct you to their own website as we're confident that a trip there with us will cost you the same or less than booking it any other way, even directly. So follow the links below for more information.
Sasakwa's own website
Click here for more information on Sasakwa - there is a useful fact sheet as well as some beautifully written descriptions of the lodge.
Sasakwa Lodge is often combined with:
Sort by:
Name


|
% of trips


|
Traveller's rating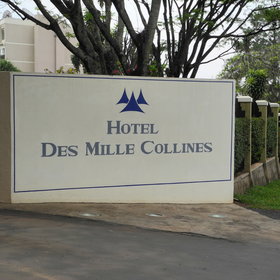 Hotel des Mille Collines
|
100%
|

Hotel des Mille Collines is set in Rwanda's capital city: Kigali. It is a four-star international hotel with 112 rooms, set in large gardens in downtown Kigali. The hotel gained much of its notoriety from its role within the feature film, Hotel Rwanda. As within the film, ...
Read more about Hotel des Mille Collines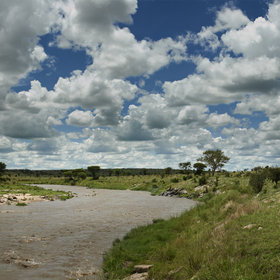 Singita Mara River Tented Camp
|
50%
|


Singita Mara River Tented Camp is set in the wonderfully remote Lamai wedge, a 400km2 area of land in the northernmost tip of the Serengeti National Park. Opened in 2012, this small, luxury camp lies along a sweeping bend of the meandering Mara River. During the wildebeest ...
Read more about Singita Mara River
Alex Walker's Serian Serengeti
|
50%
|


A stylish tented camp - Alex Walker's Serian Serengeti is a mobile tented operation situated in one of two locations in or around the Serengeti depending on the time of year. Aiming to give guests a simple, authentic bush experience, it's a relaxed and friendly camp which ...
Read more about Serian Serengeti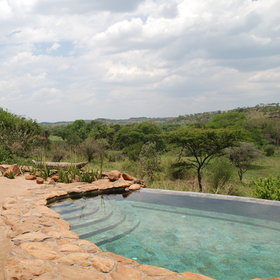 Faru Faru Lodge
|
50%
|


Faru Faru Lodge is the most southerly of the Singita's properties in the Serengeti, and is close to the Grumeti River and the Serengeti's Western Corridor. Having opened early in 2007, Faru Faru is also the newest of the properties here. It has views over the undulating, ...
Read more about Faru Faru Lodge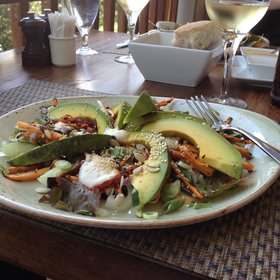 Machweo
|
50%
|


Part of the Onsea House set-up, Machweo (or Machweo Wellness Retreat and Fine Dining to give it its full name) is a fairly recent addition to the Arusha area's roster of boutique properties, having opened in October 2011. Machweo is on the same plot as the original Onsea ...
Read more about Machweo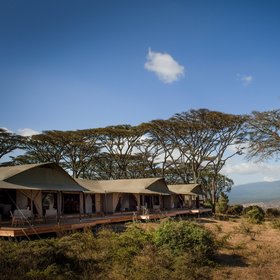 Entamanu Ngorongoro
|
50%
|

Entamanu Ngorongoro is a relatively new tented camp, opened in August 2016, and set in an isolated spot high on the crater rim. The drive in, along relatively poor roads, can take up to an hour and a half, but there's very often the bonus of giraffe (a species that is absent ...
Read more about Entamanu Ngorongoro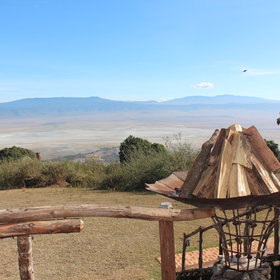 Ngorongoro Crater Lodge
|
50%
|


Occupying a spectacular spot right on the rim of the Crater, Ngorongoro Crater Lodge is undoubtedly one of the most opulent lodges in Tanzania. Combining architectural hints of traditional Maasai homesteads with interior styles borrowed from European stately homes, the ...
Read more about Crater Lodge
Gorilla Mountain View Lodge
|
50%
|


The newest mid-range hotel in the Volcanoes National Park is the Gorilla Mountain View Lodge. The owners of the lodge are the former owners of the Mountain Gorilla's Nest. The Gorilla Mountain View Lodge has 20 individual cottages constructed out of brick and tile. The ...
Read more about Gorilla Mountain View
Mnemba Island Lodge
|
50%
|

The term 'barefoot luxury' might have been coined for Mnemba, a formerly uninhabited island just 2.5km from the north-east coast of Zanzibar. At the centre of this 12-hectare (30-acre) private island is a tropical forest, home to nothing more dangerous than butterflies ...
Read more about Mnemba Island Lodge