Useful links featuring Maru Maru Hotel
Useful links...
We want you to understand more about Maru Maru Hotel. We're not shy to direct you to their own website as we're confident that a trip there with us will cost you the same or less than booking it any other way, even directly. So follow the links below for more information.
Maru Maru Hotel is often combined with:
Sort by:
Name


|
% of trips


|
Traveller's rating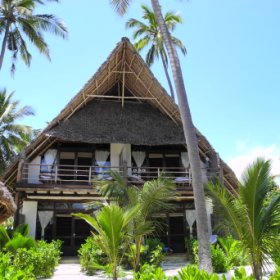 Sunshine Hotel
|
50%
|

Opened in 2010, the Sunshine Hotel is located by Matemwe village, on Zanzibar's east coast. Situated on a lovely stretch of white beach, it's a bright and lively place to stay, popular with young couples. The seafront plot here is flat and sandy, and planted with flowers and shrubs...
Read more about Sunshine Hotel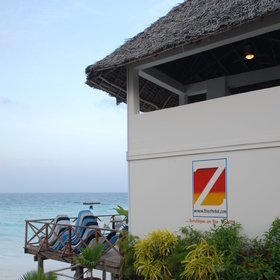 The Z Hotel
|
50%
|


Located in northern Zanzibar, on the popular Nungwi peninsula, The Z Hotel is right next to one of Nungwi's best beaches on this busy section of the island. Its owners, who have close links to the UK, appear to have had a 'smart soho set' in mind as clientele as they tried ...
Read more about The Z Hotel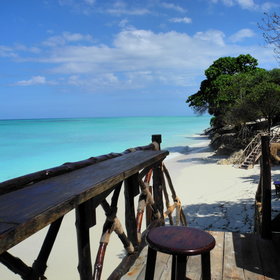 Ras Nungwi Beach Hotel
|
50%
|


*** Following a fire in February 2017 Ras Nungwi closed, having sustained extensive damage. The news in early 2018 was that the owners are not planning to re-build it. We've left it here just in case somebody changes their mind - which is quite likely given its excellent location...
Read more about Ras Nungwi Beach Hotel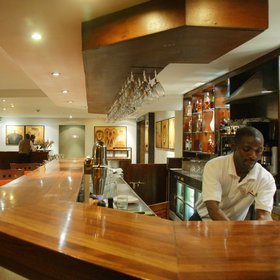 Ole-Sereni
|
50%
|


Opened in 2009, the Ole-Sereni is a convenient hotel for Nairobi's airports. The building, which formerly housed the US Embassy, borders the north side of Nairobi National Park, and has a first-floor terrace giving direct views across the savannah. Arrival at Ole-Sereni ...
Read more about Ole-Sereni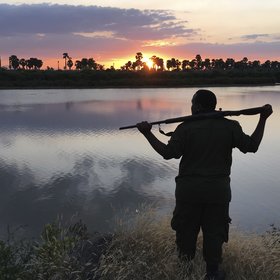 Selous Impala Camp
|
50%
|


Selous Impala Camp is situated on a wooded stretch of the stunning Rufiji River within the Selous Game Reserve. Simply though stylishly designed, it offers varied safaris and combines well with its sister camp in Ruaha National Park, the rather more spartan Mdonya Old River Camp...
Read more about Impala Camp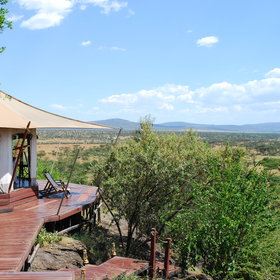 Hemingways Ol Seki Mara
|
50%
|


A designer tented lodge in a stunning location, Ol Seki perches at the end of a ridge in the Naboisho Conservancy, northeast of the Maasai Mara National Reserve. Built in 2005, it was bought in 2011 by the Hemingways hotel group. On an arrow-shaped bluff pointing south, ...
Read more about Hemingways Ol Seki
Lewa Wilderness
|
50%
|


Lewa Wilderness (previously known as Lewa Wilderness Trails or Wilderness Trails Lodge) is set on a steep valley side looking out over the Western Marania Valley and a spring below. Started as a tented camp by the Craig family 30 years ago, it is now a comfortable, nine-room ...
Read more about Lewa Wilderness