Useful links featuring Maru Maru Hotel
Useful links...
We want you to understand more about Maru Maru Hotel. We're not shy to direct you to their own website as we're confident that a trip there with us will cost you the same or less than booking it any other way, even directly. So follow the links below for more information.
Maru Maru Hotel is often combined with:
Sort by:
Name


|
% of trips


|
Traveller's rating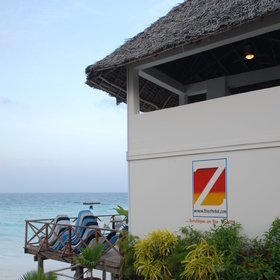 The Z Hotel
|
33%
|


Located in northern Zanzibar, on the popular Nungwi peninsula, The Z Hotel is right next to one of Nungwi's best beaches on this busy section of the island. Its owners, who have close links to the UK, appear to have had a 'smart soho set' in mind as clientele as they tried ...
Read more about The Z Hotel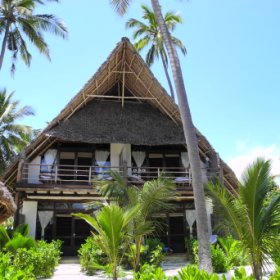 Sunshine Hotel
|
33%
|

Opened in 2010, the Sunshine Hotel is located by Matemwe village, on Zanzibar's east coast. Situated on a lovely stretch of white beach, it's a bright and lively place to stay, popular with young couples. The seafront plot here is flat and sandy, and planted with flowers and shrubs...
Read more about Sunshine Hotel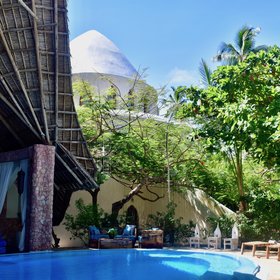 Xanadu Villas
|
33%
|

Since opening in 2016, Xanadu Villas has quickly gained a reputation as one of the most luxurious boutique hotels on Zanzibar. With six private villas and striking architecture set against the palm-fringed beach of the Michamvi Peninsula, it aims to be a sophisticated and ...
Read more about Xanadu Villas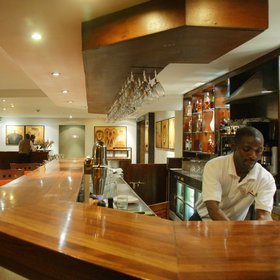 Ole-Sereni
|
33%
|


Opened in 2009, the Ole-Sereni is a convenient hotel for Nairobi's airports. The building, which formerly housed the US Embassy, borders the north side of Nairobi National Park, and has a first-floor terrace giving direct views across the savannah. Arrival at Ole-Sereni ...
Read more about Ole-Sereni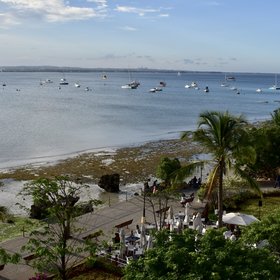 The Slipway
|
33%
|


For a simple, good-value Dar es Salaam Hotel, with an ocean front location and close to several restaurants and a good crafts market, The Slipway is well worth considering. This is a fairly new complex of restaurants, shops and galleries beside the ocean. It has a very ...
Read more about The Slipway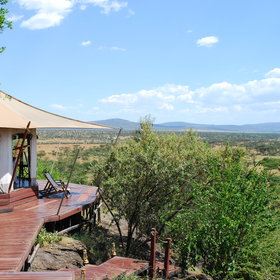 Hemingways Ol Seki Mara
|
33%
|


A designer tented lodge in a stunning location, Ol Seki perches at the end of a ridge in the Naboisho Conservancy, northeast of the Maasai Mara National Reserve. Built in 2005, it was bought in 2011 by the Hemingways hotel group. On an arrow-shaped bluff pointing south, ...
Read more about Hemingways Ol Seki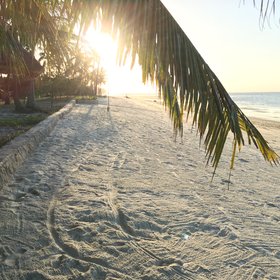 Butiama Beach
|
33%
|


Butiama Beach opened on the west coast of Mafia Island in 2010. The lodge is a stroll along the beach to the west of the island's capital Kilindoni and outside the boundaries of the Rufiji Mafia Kilwa Marine Reserve. It's a simple beach lodge catering for couples, friends ...
Read more about Butiama Beach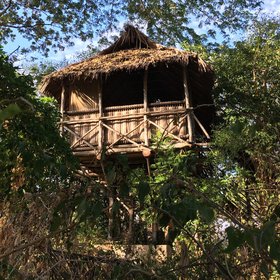 Chole Mjini Lodge
|
33%
|

Chole Mjini is one of the most original small lodges that we know in East Africa. It stands on Chole Island, just off the coast of Mafia Island, which is a peaceful and charming hideaway in an area that sees little tourism. The lodge was built to be environmentally sound, ...
Read more about Chole Mjini Lodge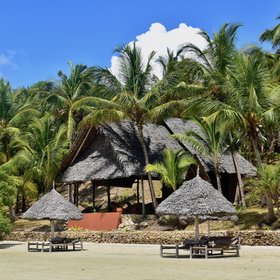 Pole Pole
|
33%
|


Pole Pole is a lovely relaxed beach lodge, built in 1998, and set among coconut palms, on a hillside sloping up from the beach, overlooking the sheltered Chole Bay in the Mafia Island Marine Park. The phrase 'pole pole' means 'slowly' in Swahili, and certainly says a lot ...
Read more about Pole Pole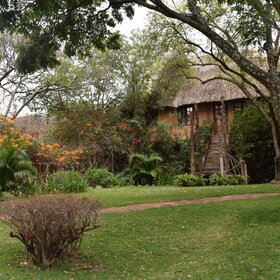 Lewa Wilderness
|
33%
|


Lewa Wilderness (previously known as Lewa Wilderness Trails or Wilderness Trails Lodge) is set on a steep valley side looking out over the Western Marania Valley and a spring below. Started as a tented camp by the Craig family 30 years ago, it is now a comfortable, nine-room ...
Read more about Lewa Wilderness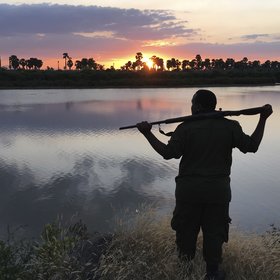 Selous Impala Camp
|
33%
|


Selous Impala Camp is situated on a wooded stretch of the stunning Rufiji River within the Selous Game Reserve. Simply though stylishly designed, it offers a varied safari experience. Selous Impala's breezy lounge and dining area sit on spacious wooden decking with spectacular ...
Read more about Impala Camp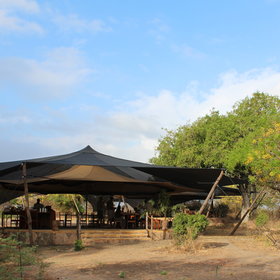 Roho ya Selous
|
33%
|


Opened in 2017 Roho ya Selous is currently the newest safari camp in the Selous Game Reserve. Its name translates as "the heart of the Selous" and it's located on a small promontory on the west side of Lake Nzerakera, just to the north of the 'inland delta' formed by the Rufiji River...
Read more about Roho ya Selous