Useful links featuring Bumi Hills Safari Lodge

Useful links...
We want you to understand more about Bumi Hills Safari Lodge. We're not shy to direct you to their own website as we're confident that a trip there with us will cost you the same or less than booking it any other way, even directly. So follow the links below for more information.
Bumi Hills' homepage
The Bumi Hills website has lots of photos, but is currently being updated.
Bumi Hills Safari Lodge is often combined with:
Sort by:
Name


|
% of trips


|
Traveller's rating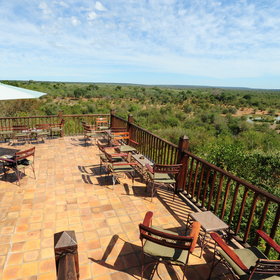 Victoria Falls Safari Lodge
|
25%
|


High up on a plateau bordering the Zambezi National Park, the relaxed Victoria Falls Safari Lodge offers a comfortable place to stay while you visit Victoria Falls. This large, imposing wood-and-thatch building has spectacular views over the bush, the national park and ...
Read more about Victoria Falls Lodge
Somalisa Camp
|
25%
|

Situated on the eastern side of Hwange National Park, Somalisa Camp is a small, authentic bushcamp which lies amongst a grove of camelthorn acacias. An ancient, dried-up watercourse known as the Sumamalisa Vlei stretches across the face of the camp and provides a great ...
Read more about Somalisa Camp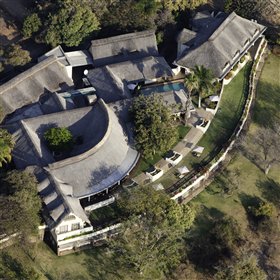 Ilala Lodge
|
25%
|

In a convenient location just 10 minutes' walk from the Victoria Falls themselves and even closer to the centre of Victoria Falls town, Ilala Lodge offers good quality, affordable rooms furnished in a comfortable and fairly timeless style. The accommodation at Ilala is ...
Read more about Ilala Lodge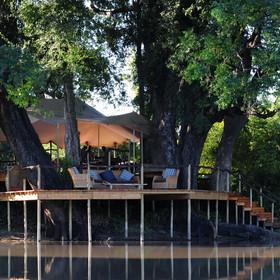 Kanga Bush Camp
|
25%
|


Located in one of the most remote parts of Mana Pools National Park, Kanga Bush Camp (often called simply 'Kanga Camp') lies on the isolated Kanga Pan, which is near the Ruckomechi River, about 15km (as the eagle flies) away from the Zambezi. It is the newest camp in the ...
Read more about Kanga Bush Camp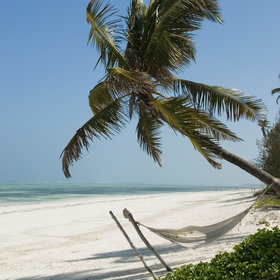 Breezes Beach Club
|
25%
|

Breezes Beach Club occupies a lovely stretch of beach along the Michamvi Peninsula. Compared with many other Zanzibar lodges that we feature, it is a large (74 rooms) place, but being family-run it is less commercial than some of the international-style resorts that can be found here...
Read more about Breezes Beach Club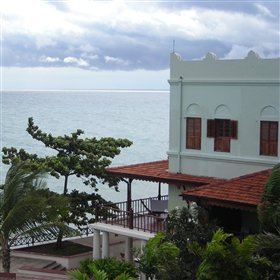 Serena Inn
|
25%
|


The Serena Inn in Stone Town is part of the internationally renowned Serena chain, which has hotels all over East Africa. The buildings which make up the Serena Inn were once used as the residence for a Chinese doctor but it has been a hotel for the past 15 years and has ...
Read more about Serena Inn