Kicheche Laikipia: Our full report
With only six tents, Kicheche Laikipia is a small camp offering comfort and quality, one of a handful of ...
... properties located in the 360km² Ol Pejeta Conservancy. It's the most luxurious option in the conservancy, with a wide range of activities, and a lovely location, with views across a small dam.

Facing the dam, and tucked beneath some shady trees, is Kicheche's spacious main mess tent. The dining area, with a large wooden table, is where breakfast is served, and dinner, too, on cooler nights. Like the rest of the wooden furniture in the camp, the table is beautifully made from cedar wood, which comes from fence posts reclaimed from the conservancy. It is set beside a brick fireplace which makes for a delightfully cosy ambience during dinner on chilly evenings. On warmer days the front of the tent is opened up completely for views of the dam.

The adjoining lounge area is furnished with two earthy-coloured sofas, leather poufs, a bookshelf and rugs, enhanced by pot plants and vases of locally grown roses. The result is really homely, and this, together with friendly staff, makes the general atmosphere very welcoming and relaxed.

In a separate tent nearby is a small shop which sells a few locally made items and more sophisticated curios from Nairobi such as belts, bags and silver jewellery.


The six tented rooms at Kicheche Laikipia – all named after 19th century Maasai laibon or chiefs – are broadly the same in style, though one is a larger family tent with a double and two single beds. All the tents are raised slightly on solid plinths and are vast, with pale cream canvas walls and floors dotted with Persian rugs. Inside, each tent is partially divided by a wood-and-fabric hanging space for clothes. To one side is the bedroom with heavy wooden beds (also made from reclaimed fence posts from the ranch), rustic dark-red linen, and cream throws and cushions. A couple of chairs invite lounging during siesta time, and plenty of drinking water is provided.
On the other side of the partition is the bathroom, with a shower, lovely ceramic twin wash basins set on a large wooden vanity cabinet, and a flush toilet behind a separate canvas flap. Water, heated by a solar water heater, is always hot in the evenings but has to be requested at other times of the day. Shampoo, soap and shower gel are provided, as is washing powder for ladies to do their own underwear. We thought the towels were rather unabsorbent, but it was a minor quibble in context.
The family tent is larger with two bedroom areas separated by a partition. On one side is a double bed and on the other are twin beds. Both rooms share one bathroom, which is the same as in the other tents.
Little touches such as wellington boots, umbrellas, insect spray, slippers and a bathrobe added to the level of comfort – we liked the tents here a lot.
Each tent has a veranda and a hammock at the front with comfy chairs and stylish African-fabric cushions that looks out towards the waterhole. During our stay, a few resident waterbuck seemed permanently positioned in front of our tents, totally uninhibited by our presence.
The whole of Kicheche Laikipia camp is enclosed by a knee-high two-strand electric fence which is designed to keep out buffalo, while letting other big game through. This does impact slightly on the wilderness feel of the camp, but as smaller game can still wander through, guests are escorted around the camp at night.

Kicheche Laikipia Camp has a Gold Level Eco-rating Certificate from Ecotourism Kenya, making it one of only a dozen camps and lodges in the whole country to have achieved this endorsement of its responsible resource use, conservation of the environment and investment in the local community.

In common with all the Kicheche camps (the others are Kicheche Mara Camp, Kicheche Bush Camp and Kicheche Valley Camp) the guides at Kicheche Laikipia all have at least a silver guiding qualification. The activities and wildlife here are really varied: you can do morning, afternoon or full-day game drives and you can also opt to do a night drive when, if you're lucky, you may see porcupines, civets or bushbabies.

For game drives, we found the Kicheche Laikipia vehicles to be some of the best we have used. They now have an all open-sided vehicle fleet, and they make admirable mobile photo hides, and are always well positioned by the driver-guides. Bean bags are always available for steadying your camera.

It's also possible to do a walking safari with an armed guide, either in the morning or the afternoon. This normally involves driving out of camp and then walking, as the bush is too thick to walk from camp. A popular option is to do this in the morning when you have a good chance of seeing the more elusive black rhinos for which the Ol Pejeta Conservancy is famous, as well as the much less skittish white rhinos which are happy to graze on the open plains.

Subject to the water level, you can also canoe on the dam lake in front of camp, or set out for a cycle ride one of the camp's mountain bikes. For a bike ride, guests are first driven to the southern part of the conservancy which is regarded by Kicheche Laikipia as being free of dangerous wildlife. Note, however, that Expert Africa does not recommend doing activities that take place outside of a vehicle without an armed escort.

Kicheche Laikipia has recently introduced fly-camping, at extra cost, which is led by an experienced walking guide. Setting off in the afternoon, you drive to the neighbouring conservancy of Loldaiga before walking a couple of hours to the fly-camp. After dinner you bed down for the night in small dome tents surrounded by the sounds of the African bush. The following morning you can either embark on a longer 13km walk back to the main camp or take a vehicle and go on a slow game drive.

Full-day visits to the Ngare Ndare forest, in the northern foothills of Mount Kenya, are also possible at extra cost. As well as walking in this indigenous, highland forest, you can visit the tree-level canopy walk for a bird's eye view.

Another popular activity is to visit the anti-poaching dog unit (extra cost) which is interactive and fun. These are working dogs, so they are not always available and it is best to chat to the camp manager or request this in advance.

For many people, an absolute must at Ol Pejeta Conservancy is a visit to the Northern White Rhino Sanctuary, which is home to the last two of these animals in the world. This needs to be booked in advance and costs US$60 per person. Guests are driven into the enclosure, where a ranger feeds the rhinos and talks to you about the sanctuary's progress in attempting to breed this magnificent and critically rare subspecies. Whilst it is believed that only two females remain, scientists are attempting to use IVF technology with existing biological samples to create an embryo which will then be carried by a surrogate southern white rhino female.

Horse riding, either within the endangered species enclosure or outside in the conservancy is possible (extra cost). Riding can be arranged in camp, however if you are a keen rider then this is best requested in advance. As you will be in a wildlife area, and will likely come close to large mammals, you need to be an experienced rider for this activity and competent controlling a horse at canter and gallop.

Ol Pejeta also has a chimpanzee refuge, which you can visit free of charge. Some visitors may enjoy this experience, though it is not for everyone. The 1km² sanctuary provides a semi-wild fenced environment for chimps from the Jane Goodall Institute in Burundi, and confiscated pets and bushmeat-trade orphans from other parts of Africa, which cannot be reintroduced into the wild. Chimpanzees are not native to Kenya, and as a welfare home (females receive contraceptive medication) the sanctuary does not serve any conservation purpose, however it does focus visitors' attention on the imperilled status of wild chimpanzees. On a free visit, you view the chimps from behind the fence of their enclosure. You can also visit behind the scenes (extra cost) to see them being fed, chat to the rangers and learn about individual chimps and their histories.
Our view
Kicheche Laikipia is very comfortable and offers space and luxury, but with a tastefully rustic edge. The welcoming managers, friendly staff and communal dining all combine to make this a sociable and relaxed camp. The end result is luxury, but with a total lack of pretension, and all of that would add up to a very fine place to stay. However, the camp's eco credentials and its very high standards of guiding make it one of the best in northern Kenya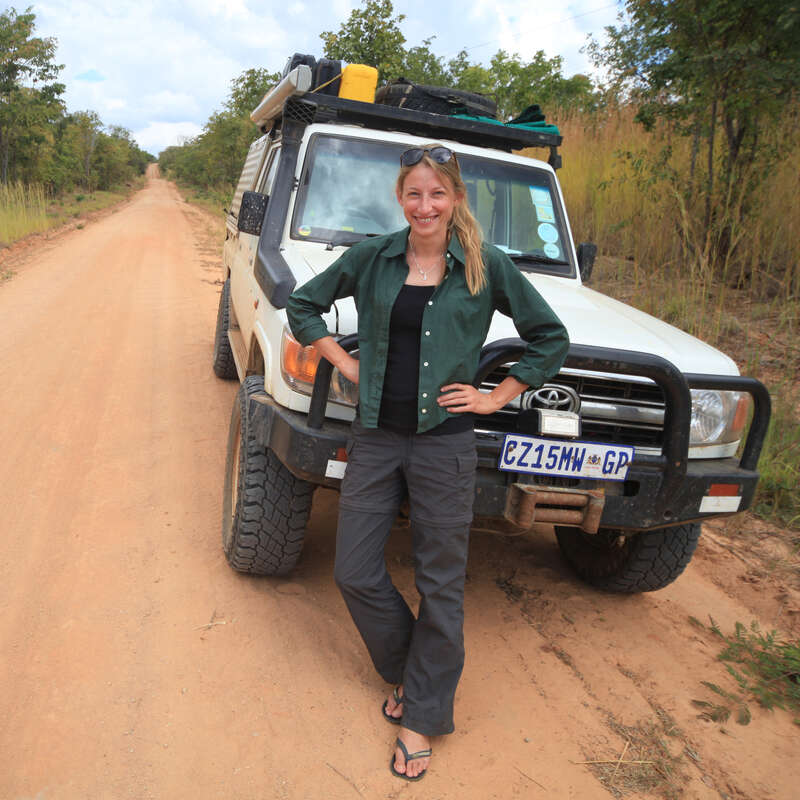 Geographics
Location

Ideal length of stay

Two to three nights at least to explore the conservancy properly. If you want to try the full range of activities, it would be easy to stay here for four nights.

Directions

Visitors to Kicheche Laikipia fly from Wilson Airport in Nairobi to Nanyuki, taking from 40 minutes direct to a couple of hours via Samburu. It is then an hour to a hour and a half's transfer to camp, of which 20 minutes is on tarmac and the rest on rough roads through the conservancy, often pausing to watch wildlife.

Accessible by

Fly-and-Transfer
Food & drink
Usual board basis

Full Board & Activities

Food quality

We have stayed at Kicheche Laikipia on several occasions, most recently in February 2019 and always found the food to be very good. There is an abundance of nearby farms producing fresh produce and there is no lack of tasty salads and vegetables. The camp has its own vegetable and herb garden, and lamb and beef comes straight from the livestock on the mixed-use Ol Pejeta Conservancy itself. All the Kicheche camps do things differently, so if you are staying in more than one, you won't find yourself eating the same menu twice. Kicheche Laikipia is particularly flexible to guests' requirements and preferences.

Breakfast is often taken out of camp as a picnic, and usually consists of fresh fruit, bread, sausages, bacon and eggs all pre-prepared at the camp. Hot tea and coffee is on offer as are juices. In camp, breakfast is a selection of fruit, cereals and a cooked breakfast to order.

Weather permitting, lunch is served al fresco. It is often taken out as a picnic, but on our recent visit we had lunch in camp which was set up overlooking the dam. We had gnocchi and herby tomato sauce to start, followed by vegetable quiche and a selection of fresh salads, cheeses and breads. Desert was a pineapple crumble.

Tea is served before the afternoon activity with the option of coffee, tea or herbal tea – and homemade cake.

Dinner is three courses, usually served in the dining room beside the fire. On our most recent visit we started with pumpkin and orange soup, then an East African buffet which consisted of a medley of curries, rice, dahl and traditional Kenyan dishes. We rounded up the meal with a rich white chocolate mousse. On a previous stay we've enjoyed a Mongolian barbecue, which was really fun and interactive.

Dining style

Group Meals

Dining locations

Indoor and Outdoor Dining

Further dining info, including room service

Kicheche Laikipia can offer dining in tents on request, but this has to be arranged in advance. They do have radios in the tents but they are not on during the day because they are for emergencies only.

Drinks included

All available drinks are included in the price, including house wines, beers and spirits. It's good to know they recycle all their wine bottles in Nanyuki
Special interests
Solo Travel

See ideas for Solo Travel

Walking safaris

Kicheche Laikipia's guides are all at least silver-qualified. Their insights into local flora and fauna contribute hugely to the walking experience, while opportunities to explore the conservancy on foot provide sightings of black and white rhinos.
See ideas for Walking safaris
Children
Attitude towards children

Kicheche Laikipia accepts children but considers that children over the age of six years are better suited to the camp.

Property's age restrictions

None

Special activities & services

Kicheche Laikipia has a family tent, and can provide a night guard outside the tent for children who go to bed early. The camp can offer children's meals in the tents at an earlier time. They don't offer childminding but do have board games. They also have guided daytime activities for children, including: tracking animal footprints around camp and identifying bones; catching, releasing and identifying butterflies and other insects; starting a fire without lighter or matches; and making bows and arrows and learning how to throw a spear.

Equipment

None

Generally recommended for children

Though the camp is fenced it is in a wild location with a lot of dangerous game. We would recommend Kicheche Laikipia only for older children and teenagers who can be trusted to behave appropriately in an area like this.

Notes

Children are their parents' responsibility at all times.
Our travellers' wildlife sightings from Kicheche Laikipia
Since mid-2018, many of our travellers who stayed at Kicheche Laikipia have kindly recorded their wildlife sightings and shared them with us. The results are below. Click an animal to see more, and here to see more on our methodology.






Spotted Hyena
100% success







Striped Hyena
10% success



Communications
Power supply notes

There is a backup 5KVA generator. There are plugs for charging batteries in all of the tents 24/7. The tents have plenty of well positioned lighting.

Communications

Kicheche Laikipia has WiFi in the main area; there is intermittent cellphone coverage.

TV & radio

No guest TV as such, but the staff TV is always accessible, and guests are welcome to watch it when major sporting events, and the like, are on.

Water supply

Borehole

Water supply notes

There is a pipeline from the the Ol Pejeta Conservancy borehole to two 5000-litre water tanks. They also harvest rain water. Large, 20-litre water barrels are split into game-drive water flasks and clay urns in the tents that keep the water cool.
Sustainability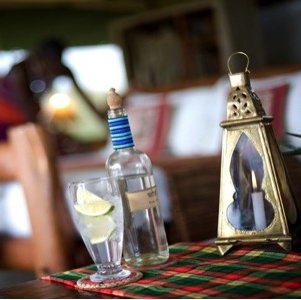 Kicheche:The game-changer of community development
Comprising of six luxurious tents, Kicheche Laikipia Camp is located in Ol Pejeta Conservancy, home to Kenya's largest population of Black Rhino. The application of responsible tourism practices to support community development through education has put Kicheche Laikipia Camp on the map as one of the best tourism facilities in Kenya.
Education initiatives engage locals and tourists alike. The camp has an in-house staff training program whereby employees are trained on issues such as conservation and health and safety. Chefs receive refresher training at Kenya Utalii College, whereas the camp guides are certified under the Kenya Professional Safari Guides Association. Each year the camp sponsors students at the Koiyaki guiding school, and currently employs several graduates as guides.
Kicheche Laikipia also implements educational initiatives through Kicheche Community Trust. Proceeds from the camp through the Trust are used to support schools, providing bursaries for children in need or those affected by HIV/AIDS. Kicheche Laikipia Camp is especially involved in supporting Nanyuki Children's home, engaging in self-empowerment project (i.e. farming layers hens) and increasing awareness about urgent needs such as bursaries to pay for school fees & uniforms.
Guests are also encouraged to get involved in providing quality education for the local community through the worldwide 'Pack for a Purpose' initiative, which asks tourists to donate items that may be of need in their areas of travel. To this extent, Kicheche Laikipia actively promotes the 'Go buy a book' programme, asking tourists to pack a book and donate it to a local youth center.
Consistent efforts towards local community development have brought the camp the Gold level Eco-rating Certification by Ecotourism Kenya for their outstanding and replicable best practices.
See more great sustainability projects in Kenya
Health & safety
Malarial protection recommended

Yes

Medical care

There is first-aid equipment in camp and also in the vehicles, and guides are all trained in basic first-aid and do yearly refreshers. Nanyuki Cottage Hospital is an hour's drive away.

For emergencies, Kicheche Laikipia has contact with flying doctors; the nearest airstrip, Kamok, for charter flights and emergencies only, is ten minutes' drive away.


Dangerous animals

High Risk

Security measures

There is a central safe in camp and there are green storage bags in the tents for valuables. Askaris escort guests around the camp at night. A discreet, two-wire electric fence encloses the total camp concession of around 20 acres (8 hectares). However, the fence isn't a guarantee of a megafauna-free zone and the list of uninvited guests is impressive: buffalos, waterbuck, leopards, hyenas and lions have all entered the camp at one time or another.

Fire safety

Kicheche Laikipia has fire extinguishers in the main areas and by each tent and does regular staff training on how to use them. They also have a fire meeting point and a fire-break around the camp.
Activities
4WD Safari

Birdwatching

Canoeing

Guided walking safari

Mountain biking

Night drive
Extras
Disabled access

On Request

Laundry facilities

Laundry service is included, but female underwear isn't accepted, so guests are invited to wash their own underwear with the soap powder provided. Laundry is hand washed and line dried.

Money

No exchange facility is available at Kicheche Laikipia.

Accepted payment on location

Kicheche Laikipia accepts Visa, Mastercard and Amex with a 5% surcharge. Cash is accepted in euros, US dollars, British pounds and Kenyan shillings.
Other lodges in Laikipia
Alternative places to stay in this same area.
---