Lodges & safari camps in Northern Kenya
Sort by:
Name


|
Traveller's rating


|
No. of reviews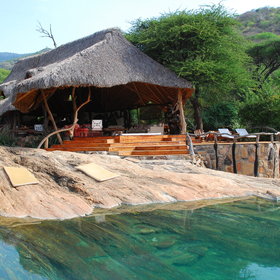 Sarara

First set up as a mobile camp in 1997, Sarara was rebuilt in 2008 as a permanent luxury tented camp. It lies on the edge of the ...More about Sarara
The third and final camp we visited this trip was Sarara, further north in Laikipia (and listed under 'Northern Kenya' by Expert Africa) on the edge of the Matthews ... reviews...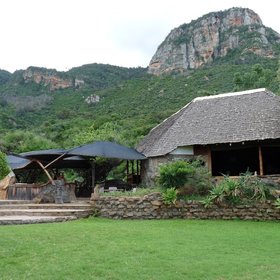 Desert Rose
Kenya's northernmost luxury lodge, Desert Rose perches in a dramatic setting amid dense forest and jungle foliage in the towering landscapes of Mount Nyiru, 50km south of Lake Turkana. The lodge is managed by its creator and owner, Emma Hedges, and her local, Samburu staff. Emma is the daughter ...More about Desert Rose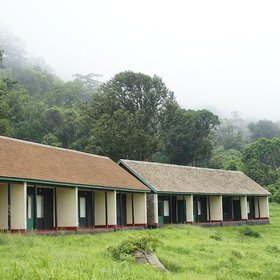 Marsabit Lodge
One of Kenya's older game lodges, dating back to 1974, Marsabit Lodge is a simple tourist lodge on the lush shores of a forest-fringed crater lake in the remote Marsabit National Park, roughly mid-way between Mount Kenya and the Ethiopian border. Marsabit National Park is an extinct shield volcano, ...More about Marsabit Lodge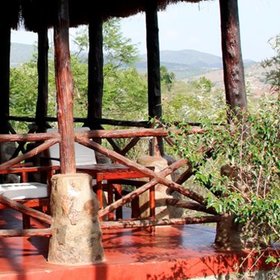 Ngari Hill Ecolodge

Outside the remote town of Maralal, Ngari Hill Ecolodge is the best accommodation in the area and the only full-service lodge in northern Kenya between Laikipia and Lake Turkana. Since the demise of the much lamented Maralal Safari Lodge, this Dutch-owned lodge has stepped into the breach to provide ...More about Ngari Hill Ecolodge
Palm Shade Camp

If you want to explore Lake Turkana, you will need to visit Loiyangalani, and Palm Shade Camp is one of the few places to stay. The camp offers very simple facilities for adventurous visitors willing to forego many of the comforts that most travellers take for granted. Although we've stayed ...More about Palm Shade Camp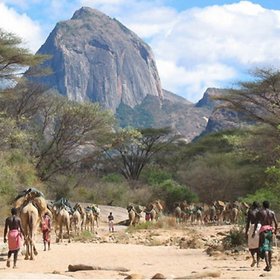 Wild Frontiers Camel Safaris

Wild Frontiers is a pioneering mobile camel safari business that operates in some of the wildest parts of northern Kenya. Helen Douglas-Dufresne's camel treks are the stuff of Kenyan legend. Although we haven't yet had the chance to sample this physically challenging activity, we hear the treks ...More about Wild Frontiers