Useful links featuring Governors Camp
Useful links...
We want you to understand more about Governors Camp. We're not shy to direct you to their own website as we're confident that a trip there with us will cost you the same or less than booking it any other way, even directly. So follow the links below for more information.
Governors Camp is often combined with:
Sort by:
Name


|
% of trips


|
Traveller's rating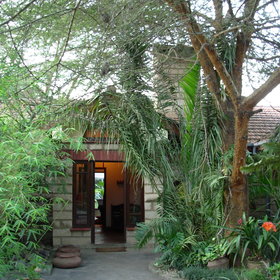 Macushla House
|
33%
|


Macushla House is a converted home situated in the leafy, quiet Langata area of southwest Nairobi. This residential suburb is about 18km from downtown Nairobi and 30km from the international airport. Because Macushla House is owner-managed, it has a very personal and intimate feel to it...
Read more about Macushla House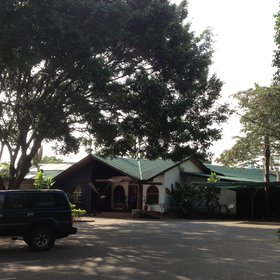 Aero Club of East Africa
|
11%
|


The dozen rooms at the old Aero Club of East Africa, at Nairobi's domestic Wilson Airport are available for non-members and make a very convenient base if you're flying out of Wilson the next morning – or if you've just arrived at Wilson and won't be leaving Nairobi until the next day...
Read more about Aero Club of East Africa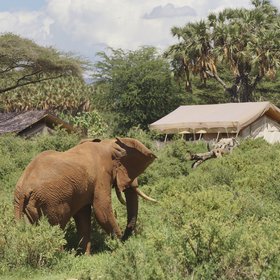 Elephant Bedroom
|
11%
|

Elephant Bedroom is located deep in the heart of the Samburu National Reserve on a lovely stretch of the Ewaso Nyiro River – where game viewing is at its best. It opened in 2008 and offers relatively luxurious tented accommodation in a shady grove of acacias and doum palms...
Read more about Elephant Bedroom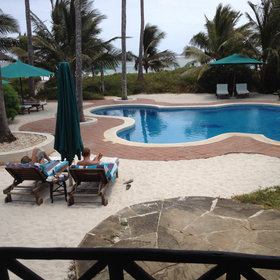 Diani Blue
|
11%
|


Diani Blue, formerly Asha Cottage, is a small, owner-managed, guesthouse with just six rooms, all of which face onto the small, landscaped pool area. It concentrates on providing a very personal, low-key service to guests who actively want to avoid large resort hotels but ...
Read more about Diani Blue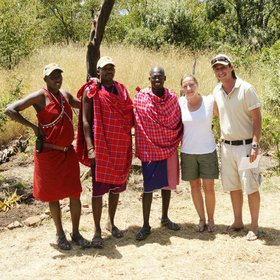 Encounter Mara
|
11%
|


Encounter Mara is a luxury tented camp, opened in 2011. It is tucked in a shady forest of orange-leaf croton and Euclea trees on the edge of a vast open plain in the recently created Mara Naboisho Conservancy. There are no permanent structures at the camp and thus never ...
Read more about Encounter Mara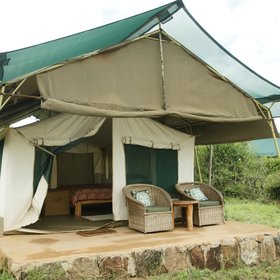 Laikipia Wilderness
|
11%
|


Laikipia Wilderness opened in 2012 on the Ol Doinyo Lemboro Ranch about 2 hours drive north of Nanyuki. The camp has five spacious tents, and is supported by a small team of excellent staff. It specialises in game walks as much as game drives and the two easily observed ...
Read more about Laikipia Wilderness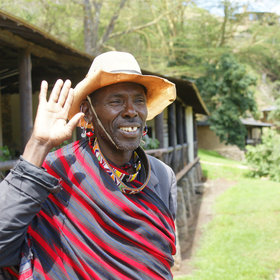 The Emakoko
|
11%
|


The Emakoko is a unique, owner-managed lodge that opened in 2012. It straddles the southern boundary of Nairobi National Park, marked by the gorge of the Mbagathi River in an area where three rivers converge. The lodge has the national park's much underrated game-viewing ...
Read more about The Emakoko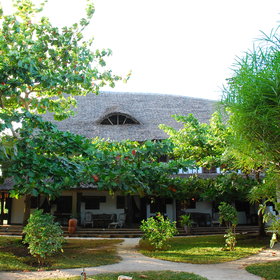 Kinondo Kwetu
|
11%
|

Located at the southern end of Kenya's Diani Beach coastline, Kinondo Kwetu is a secluded Swedish-owned all-inclusive luxury boutique hotel set among baobabs and palm trees on the near-private Galu beach overlooking the Indian Ocean. The Diani coast can be quite built ...
Read more about Kinondo Kwetu
Lewa Wilderness
|
11%
|


Lewa Wilderness (previously known as Lewa Wilderness Trails or Wilderness Trails Lodge) is set on a steep valley side looking out over the Western Marania Valley and a spring below. Started as a tented camp by the Craig family 30 years ago, it is now a comfortable, nine-room ...
Read more about Lewa Wilderness