Useful links featuring Governors Camp

Download a PDF...
To read what we say in our brochure, click on the link to download the brochure section including Governors Camp. To save a copy onto your computer, right-click on the link and select 'Save Target as...'.
Useful links...
We want you to understand more about Governors Camp. We're not shy to direct you to their own website as we're confident that a trip there with us will cost you the same or less than booking it any other way, even directly. So follow the links below for more information.
Governors Camp is often combined with:
Sort by:
Name


|
% of trips


|
Traveller's rating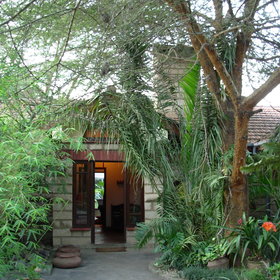 Macushla House
|
50%
|


Macushla House is a converted home situated in the leafy, quiet Langata area of southwest Nairobi. This residential suburb is about 18km from downtown Nairobi and 30km from the international airport. Because Macushla House is owner-managed, it has a very personal and intimate feel to it...
Read more about Macushla House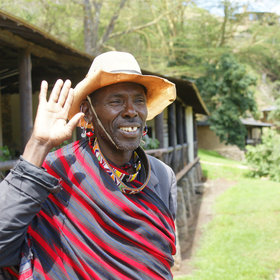 The Emakoko
|
50%
|


A new, upmarket, owner-managed lodge, opened at the beginning of 2012, The Emakoko straddles the southern boundary of Nairobi National Park, marked by the gorge of the Mbagathi River in an area where three rivers converge. The lodge has the national park's much underrated ...
Read more about The Emakoko
Lewa Wilderness
|
50%
|


Lewa Wilderness (sometimes known as Lewa Wilderness Trails or Wilderness Trails Lodge) is set on a hillside looking out over the Western Marania Valley and spring below. Started as a tented camp by the Craig family 30 years ago, it is now a comfortable, eight-room lodge ...
Read more about Lewa Wilderness