Malawi safari holidays and tours
With very little tourism in Malawi, and a lot of farmland and exceptionally friendly people, Malawi holidays can be very relaxing and special.

The main attraction is Lake Malawi, a fresh water lake, covering almost 30,000km² which is home for a variety of endemic cichlid fish species. This is the venue for relaxing beach holidays as well as some exciting water sports, in the heart of Africa. Meanwhile, away from the lake, there are many options for safari holidays on Malawi's game reserves, and even some hiking trips.

Look through our suggestions for trips below, then call us and let us help you to create an individual Malawi holiday just for you.

Sort by:
Name


|
Duration


|
Group or individual trip


|
Cost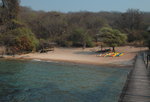 Blue Neon Cichlid Safari
|
4 days
|
Individual trip

US$1,971-2,109
For those seeking a little down time after a safari in Malawi or neighbouring Zambia, we can think of few more relaxing spots than Mumbo Island.
More about Blue Neon Cichlid Safari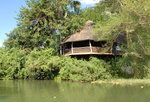 Orange Cap Cichlid Safari
|
7 days
|
Individual trip

US$3,786-4,275
Start your Malawian adventure with a boat ride along the Shire River to the comfortable Mvuu Wilderness Lodge, perhaps getting an introduction to drinking elephants, crocodiles and hippo as you go. Lush and tropical, with palm dotted floodplains and towering mopane ...
More about Orange Cap Cichlid Safari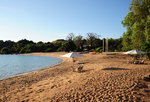 Peacock Cichlid Safari
|
4 days
|
Individual trip

US$1,905-2,473
Kaya Mawa is one of the best lodges in Malawi and we can't think of a better setting to round out after a safari than a few days relaxing on its golden beaches, discovering Lake Malawi's cool waters.
More about Peacock Cichlid Safari

Red Zebra Cichlid Safari
|
7 days
|
Individual trip
US$3,282-4,115
Malawi doesn't often come top of many traveller lists, but for those after a great value adventure where you'll get to know some of the most welcoming people in the world, support some inspiring conservation work and explore some real wilderness, this trip is ...
More about Red Zebra Cichlid Safari