Map of Kgalagadi Transfrontier Park
Kgalagadi Transfrontier Park reference map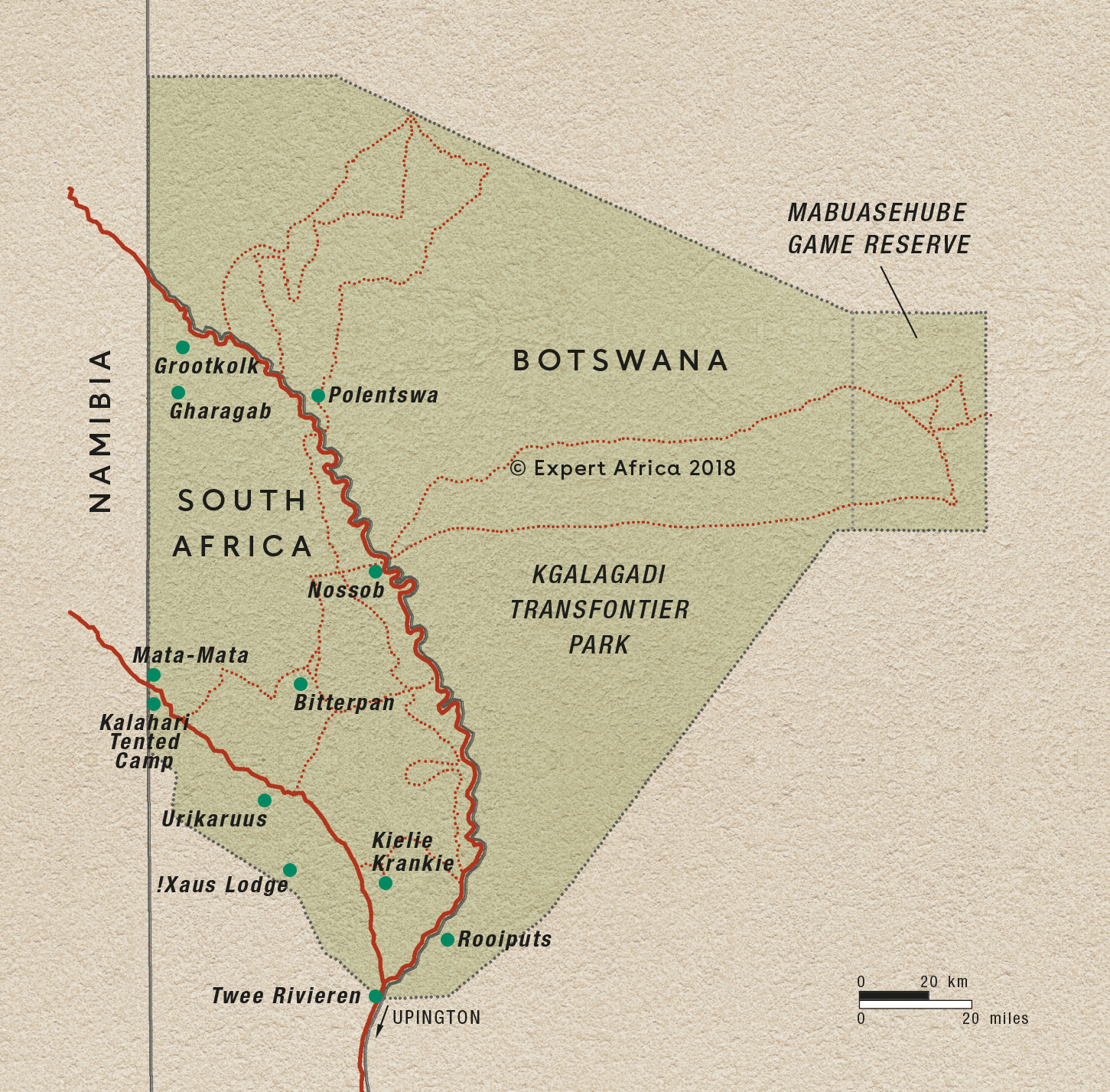 Safaris visiting Kgalagadi
Just ideas, we'll always tailor-make a trip for you
---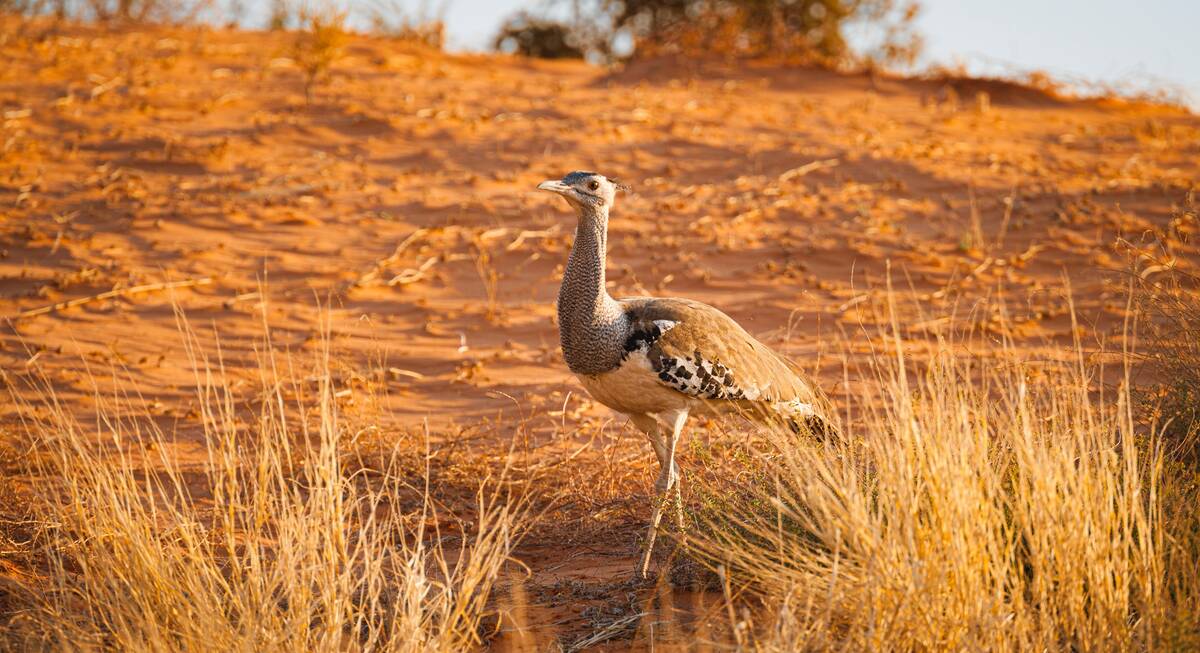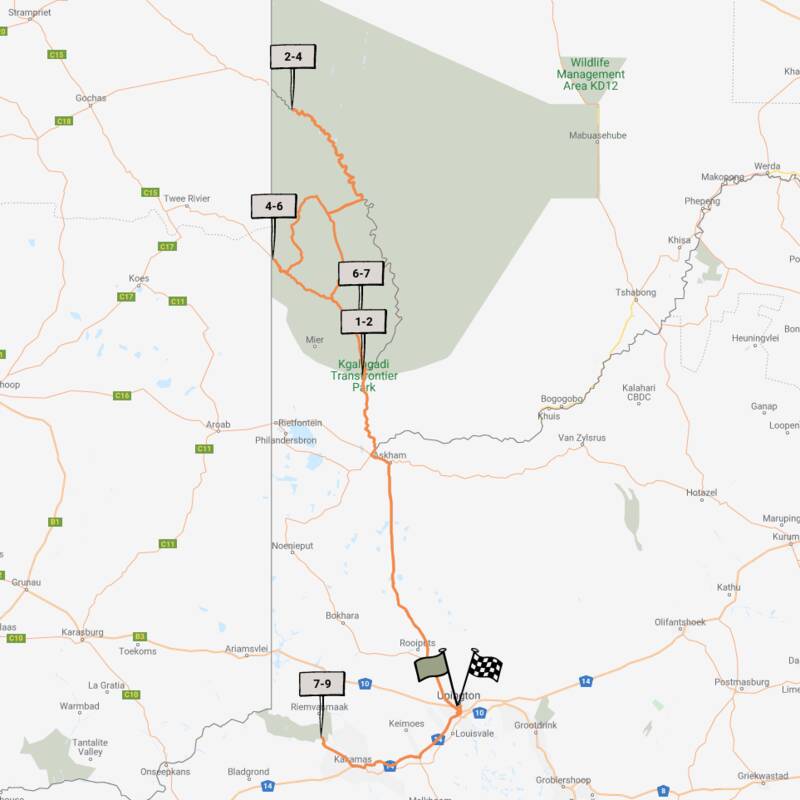 Meerkat Self-drive Safari
8 days • 5 locations • 1 country
UPINGTON AIRPORT TO UPINGTON AIRPORT
Explore the wildly remote Kgalagadi Transfrontier Park from four simple, self-catering lodges before concluding with two nights at Augrabies Falls National Park. An exciting safari including varied game and birdlife, well-suited to the autonomous traveller.
Visiting Kgalagadi, Augrabies Falls
US$960 - US$990 per person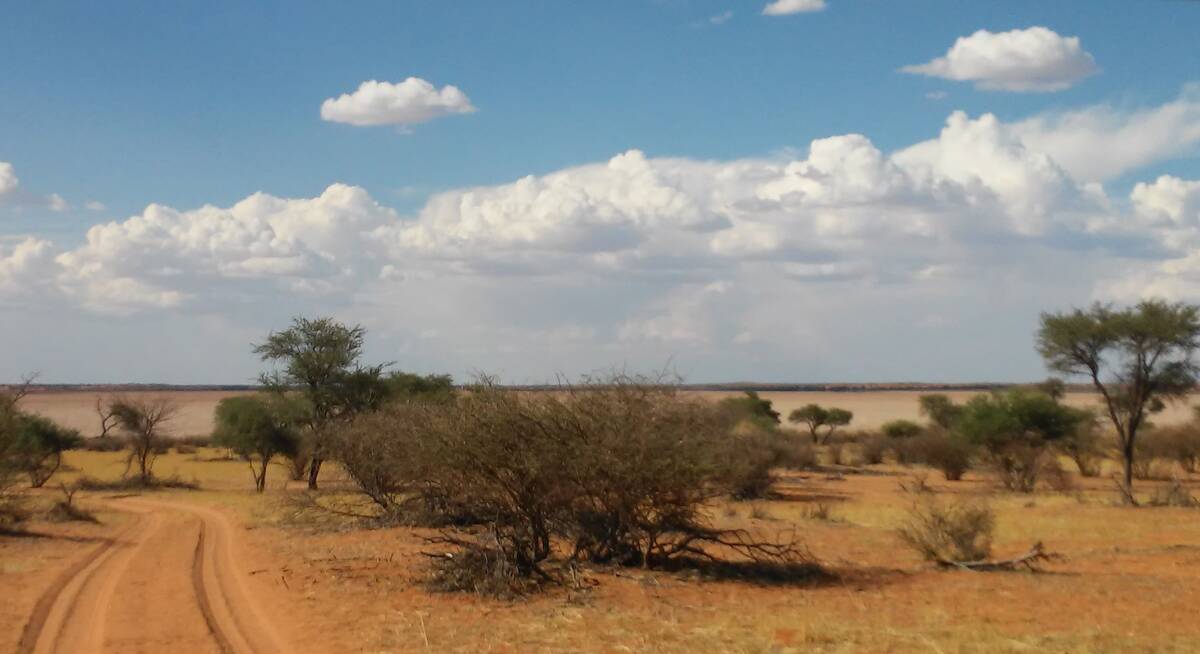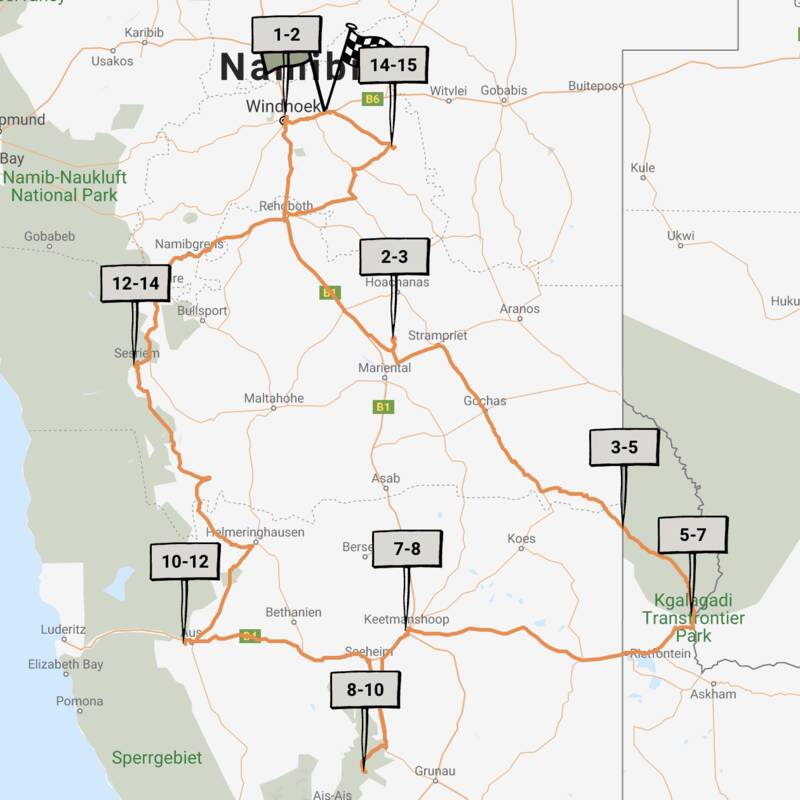 Ostrich Self-drive Safari
14 days • 9 locations • 2 country
WINDHOEK AIRPORT TO WINDHOEK AIRPORT
Great value self-drive adventure through the epic desert landscapes of southern Namibia and South Africa's Kalahari, visiting highlights such as Fish River Canyon, the ghost towns of Lüderitz and Sossusvlei's dunes.
Visiting Southern Namibia, Lüderitz & Aus and 4 other areas
US$2,100 - US$2,650 per person
Where to stay in Kgalagadi
Our suggestions for safari camps in Kgalagadi Transfrontier Park
---
Our travellers' wildlife sightings in Kgalagadi
This is their success for sightings in Kgalagadi Transfrontier Park.
Click on a species for more detail. How we work this out.
---






Roan antelope
100% success

Sable antelope
100% success








Spotted Hyena
38% success




Other areas in South Africa
---