Safari Holidays to Northern Zambia
Safari holidays in Northern Zambia attract 'Old Africa Hands' who come for the area's remote and often magical places– which are seldom included in more conventional Zambia safaris.

Our trips here typically focus on Kasanka National Park, the Bangweulu Wetlands and Shiwa Ng'andu – and are usually best undertaken during the dry season, from about May to October. Having said that, for the best chance of close shoebill sightings in Bangweulu, consider a safari holiday earlier in the year, between about January and April.

Sort by:
Name


|
Duration


|
Group or individual trip


|
Cost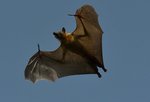 Fruit Bat Safari
|
7 days
|
Individual trip

US$4,609-4,867
This safari starts in the South Luangwa National Park, then moves up into northern Zambia to visit Kasanka National Park to experience one of the largest mammal migrations on earth, with over 10 million fruit bats descending into the forests of the park.
More about Fruit Bat Safari
Shiwa add-on
|
4 days
|
Individual trip

US$4,838-4,838
This 3 night safari add-on at Shiwa Ng'andu Manor House is designed to be easily combined with any trip which spends time in the Luangwa Valley. Shiwa Ng'andu is a charming English manor full of memorabilia and historical records. Set in a fairly remote area, ...
More about Shiwa add-on