Jack's Camp: Our full report
Jack's Camp is spread out beneath a grove of mokolwane palm trees, with extensive views across Botswana's ...
... immense Makgadikgadi Salt Pans, dotted with patches of grassy savannah and photogenic palm islands. Arid for much of the year, the pans can be relatively devoid of wildlife, but be prepared for unusual surprises. Jack's is one of Africa's costlier camps, and takes pride in its motto: 'Give them what they never knew they wanted.'

The Makgadikgadi Pans is dry for much of the year, and the larger animals are often scarce. During the wet season (November–April), however, the landscape transforms as the pans fill with rain, attracting clouds of flamingo and other migratory birds, while migrating herds of zebra and wildebeest wheel around the grasslands, followed closely by opportunistic predators.

Even in the dry winter months, the addition of pumped waterholes now attracts a good number of zebra and wildebeest (and accompanying lions etc), making game viewing a more year-round experience. This is in addition to the desert-adapted wildlife that is here year round, such as ostrich, springbok, steenbok and black-backed jackal, while by night you might come across brown hyena, aardwolf, porcupine, bat-eared fox, honey badger and scrub hare. Kalahari lion, cheetah and leopard also roam this area, and though they are elusive, they are spotted occasionally, especially lion.

When we last stayed at Jack's, in October 2017, we saw lions with a fresh kill, and had two separate encounters with brown hyena at close quarters. On our night drives we were also lucky enough to see bat-eared foxes, masses of spring hare, a brown hyena with a 1½-month-old cub and both aardwolf and an aardvark – the latter a very exciting first sighting for this member of our team! But perhaps the stars of the show are the meerkats: an encounter with these playful creatures can almost be guaranteed as there are a few habituated colonies near the camp.

Jack's Camp itself has been beautifully constructed in a very classical safari style, providing an inviting and quite romantic oasis in this harsh environment. The early settler décor throughout the camp features a mix of old mahogany furniture, Persian rugs, Moroccan and Ethiopian artefacts and natural objects such as ostrich eggs and feathers.

Large custom-made marquee tents built on low, raised wooden platforms house the main areas. The dining and lounge tent is adorned with a variety of photos, maps, diagrams and natural history objects, and houses an extensive library: an impressive collection that is registered as a national museum. A large table occupies the dining room, with comfy seating areas filling the remaining spaces.

Steps lead down to a firepit where guests can enjoy social evening drinks under the stars. A short stroll away there's another enormous open-sided tent which shelters the swimming pool, built into a wooden platform and surrounded by loungers. In the other direction, a circular Bedouin tent adorned with low-slung chairs and scatter cushions is used for informal afternoon tea.

Pathways lead to the ten tents at Jack's – the furthest about five minutes' walk from the main area. Each of these large, walk-in tents – three doubles and seven twins – is raised on a wooden platform with a private wooden deck offering expansive views. Constructed of khaki-green canvas with a patterned lining, the tent opens through a zipped door into the bedroom, where you'll find a double or twin custom-made four-poster beds. There's a seating area, too, along with a desk, chest of drawers, a few random natural history books and an open canvas shelving and hanging space.

A canvas and cloth partition separates the bedroom from the en-suite bathroom, where the washstand, with a copper basin and inlaid mirror, is made from an old writing desk, and a quirky flush toilet is fashioned into a wooden throne. Indoor and outside showers (the latter with a wooden screen for privacy) are complemented by plenty of toiletries.

There are no electric lights or plug points in the tents at Jack's, but paraffin and solar-powered lanterns provide ambient lighting after dark. A standing fan (which operates only during the day, when the generator is on) helps to keep the tent cool, and hot-water bottles warm the beds on cold winter nights.

Guided activities from Jack's Camp focus on the unusual aspects of this area. The guides are well-versed, and sometimes real experts, in aspects of this environment and aim to give you an understanding of its fascinating geology, archaeology and anthropology, as well as a chance to observe its scarce wildlife. You'll be travelling in vehicles with up to six guests in three rows of three seats, so everyone is guaranteed a 'window' seat.

Nature drives in and around the Makgadikgadi Pans National Park sometimes include notable sites such as Chapman's Baobab. Although this ancient tree collapsed in January 2016, you can still see the enormous fallen trunk, which is split into three relatively even masses. These can be half or full days trips.

Spotlit night drives are enjoyed on the return to camp in the evenings, and there are also night drives after supper.

Informative nature walks, concentrating on the plants and smaller animals, are led by Bushmen trackers, with translation by your guide. While these two-hour walks give you an interesting glimpse into a dying culture, some may consider them a little superficial. That said, the San Bushmen we went out with were obviously having as much fun as we were, and we felt that the excursion was really well done.

Visits to a habituated meerkat colony offer visitors a very close encounter with these cute little foragers.

Visits to sites of archaeological interest include areas where Stone-Age implements can be found.

4WD quadbikes can be used during the dry season (May to October), to venture onto the saltpans without damaging its fragile crust.

In addition, and with considerable advance notice, there is the option between December and May of a full-day trip to try to see flamingoes, which often have a breeding colony in the nearby Sua Pan. That said, during good rains flamingos can been seen on the pan directly in front of camp – as they could during our visit in July 2017.

Given the range of activities at Jack's, we recommend that travellers come for at least three nights. This generally also gives enough time to experience the Bushmen trance dance one evening.
Our view
Jack's is a high-quality camp offering a unique experience in a captivating and unusual landscape. Do expect some luxury, romance and remoteness; don't expect electric lights or lots of big game. The close meerkat encounters, the archaeology (yes, really!) and the odd surprise were the highlights for us, and it contrasts strongly with Botswana's lush Okavango – so can really add to a trip. That said, Jack's is expensive, as are the transfer flights to reach it, so many question its value. Given its unique qualities, we find that an impossible question to answer.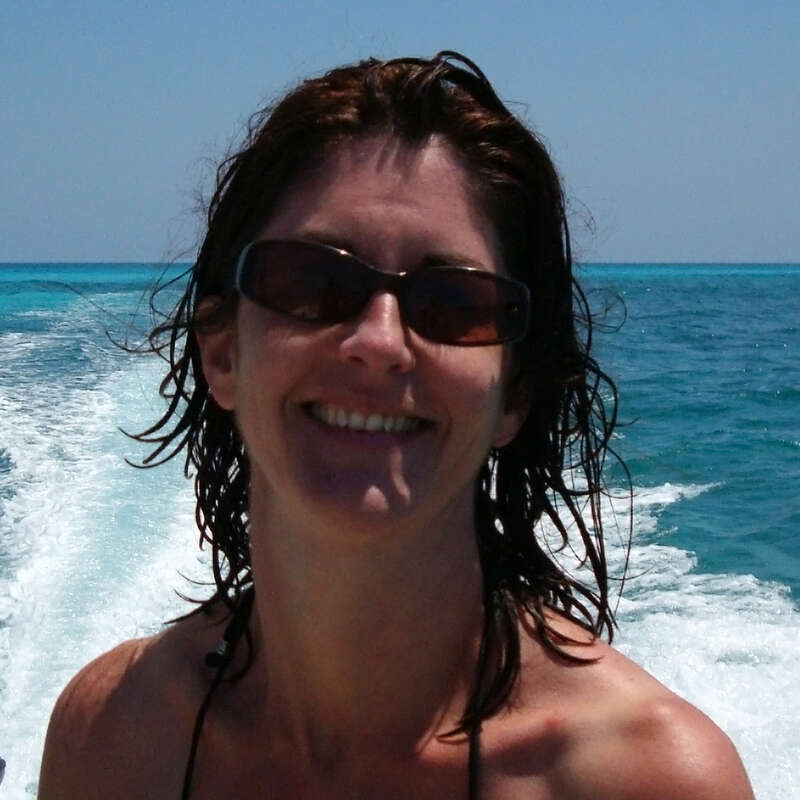 Country manager: Botswana
Geographics
Location

Ideal length of stay

We'd recommend a three-night stay; two nights really is too short, and four would probably be too long, unless you're planning to factor in time on whole-day expeditions out of camp, such as visiting Sua Pan.

Directions

Jack's Camp is a 50-minute flight by light aircraft from Maun, followed by a 4WD transfer to camp of roughly 15 minutes. Alternatively it's approximately four hours' drive from Maun. Note that getting there by road doesn't end up being a cheaper option.

Accessible by

Fly-and-Transfer
Food & drink
Usual board basis

Full Board & Activities

Food quality

Particularly given its remote location, we've been very impressed with the quality, variety and presentation of food at Jack's Camp. With advance notice, dietary requirements and private dinners can be catered for.

On our most recent visit, in October 2017, we began each day with a breakfast buffet of cereals, yoghurt and fruit salad; tea and coffee, plus bacon and eggs cooked to order, or eggs benedict, along with sautéed spinach served with red and yellow peppers.

For lunch we were served delicious Moroccan kebabs with lentils, accompanied by home-made bread. On our second day, we enjoyed simple, but tasty sandwiches of roast beef, turkey, or cucumber.

Afternoon tea is a selection of savoury and sweet treats. Across two teas we were offered corn and goats cheese beignets, mini scones, mini cheese quiches, chocolate brownies, vanilla cupcakes and home-made biscuits.

Nibbles before dinner comprised cheese triangles with dipping sauce on one evening, and vegetable samosas with a sweet chilli sauce the next.

For dinner our first night we enjoyed carrot, orange, and ginger soup, followed by chicken curry with rice, potatoes, chutney and cucumber; and rounded off by lemon posset with shortbread. On the second evening we tucked into pea and ham soup to start; lamb shank with wilted spinach and potatoes for the main course; and sticky date pudding for dessert.
Special interests
Riding holidays

During the dry season guests at Jack's Camp can venture out across the vast Makgadikgadi salt pans by quadbike: it's riding in Botswana, but perhaps not as you expected it! (Five-night horseback trips are run by its sister-camp: Camp Kalahari.)

See ideas for Riding holidays

Cultural experiences

Jack's Camp offers an insightful and authentic walk with Bushmen. Going out with Bushmen guides, you'll learn about the flora and fauna integral to their lifestyle, and hear about their culture. We consider that this is one of the best such walks on offer.
See ideas for Cultural experiences

Wildlife safaris

Although wildlife densities at Jack's Camp are generally low, visitors can get exceptionally close to habituated meerkats – which for many is one of the best safari experiences in Botswana. This, along with the zebra and wildebeest migration and glimpses of black-maned lion, brown hyena and other desert species, makes the wildlife here pretty special.
See ideas for Wildlife safaris
Children
Attitude towards children

In principle, children of all ages are welcome at Jack's Camp. However, families with children aged under eight are required to book a private guide and vehicle at substantial additional cost. There is no family tent at Jack's Camp, so parents with younger children must share a tent with each child (one parent and one child per tent).

Property's age restrictions

None

Special activities & services

None

Equipment

Camp staff are happy to provide childminding services on request, though they are not qualified in childcare. Activities that are popular with children, such as visiting the meerkats, can be repeated on request. There is a kids' menu available and meals can be served earlier if required.

Generally recommended for children

We would recommend Jack's Camp for families with children aged eight and over. Families with younger children may prefer to consider Camp Kalahari, where there is no requirement to book private activities at additional cost.

Notes

Lion, elephant, leopard and other potentially dangerous animals can and do sometimes pass through this unfenced camp, so children should always be closely supervised by their parents.
Our travellers' wildlife sightings from Jack's Camp
Since mid-2018, many of our travellers who stayed at Jack's Camp have kindly recorded their wildlife sightings and shared them with us. The results are below. Click an animal to see more, and here to see more on our methodology.













Communications
Power supply notes

The generator is on at set times during the day, usually from 7.00am to 5.00pm. There is a charging station for batteries and electrical equipment in the main area (which works when the generator is on).

Communications

There is no internet, telephone or cellphone coverage at Jack's Camp. There is a satellite phone and VHF radio for staff to contact Maun in case of emergency.

TV & radio

None

Water supply

Borehole

Water supply notes

There is hot and cold running water in each tent, as well as a flush toilet.
Health & safety
Malarial protection recommended

Yes

Medical care

Both camp managers and guides are first-aid trained and guides carry field kits in their vehicles. A comprehensive trauma first-aid kit is kept at the camp. The nearest doctors are a short flight away in Maun or Francistown. In an emergency, guests would be flown to Johannesburg, but please note that it is only possible to fly out of camp during daylight hours as the bush airstrips do not have any lighting at night.

Quadbike warning: with an abundance of caution, we feel that it's important to let prospective visitors know that although safety helmets are provided for the quadbike activities at Jack's Camp there is scant mention of them by staff. They are left hanging up on a post at the side with the guides just demonstrating how to use the khikoi as a head wrap. We would very much recommend that you ask to use one of the helmets for your personal safety.

We understand that the camps have operated quadbikes regularly here since 1992, and that at time of writing there has never been a serious accident. The camp's team comments that they regard this activity to be safe even without helmets, especially as they generally keep to specific tracks and don't speed; and that the area is largely flat and free of other traffic. We're not aware of any of our travellers having any problems over the years prior to the helmets being introduced in 2016, and all of our team members who have visited have enjoyed quadbiking activities without any problems or concerns.

If you are concerned about the safety aspects of this activity per se, please tell us very clearly and specifically in writing, before you travel, and request that we confirm to you in writing that we have arranged for you to be driven across the pans in a vehicle instead of using a quadbike. If you leave this decision until you're at camp, and then elect not to do the quadbike activity, alternative arrangements may not be possible, although, of course, you could always relax around the camp and swimming pool instead. (Sadly, refunds aren't possible if you choose to miss activities like this at a camp.)

As with any activity, please check the details of your travel insurance to ensure that you are fully covered in the case of quadbiking accident. Be aware that some insurance will provide cover for bikes up to a certain engine power, but not beyond – so you need to check such clauses particularly carefully.

Dangerous animals

High Risk

Security measures

In case of potentially dangerous wildlife passing through this unfenced lodge, guests are escorted to their tents after dark. An alarm is provided in each tent to summon attention in case of an emergency.

Fire safety

There are fire extinguishers in each tent, in the common areas and in each safari vehicle.
Activities
4WD Safari

Birdwatching

Cultural excursion

Fly-camping

Guided walking safari

Night drive

Quad-biking

Sleeping under the stars
Extras
Disabled access

On Request

Laundry facilities

A laundry service is included – excluding underwear for which washing powder is provided in each tent.

Money

The camp does not offer any money-exchange facilities. There is a safe in the camp office that guests are welcome to use, but there are no safes in the tents.

Accepted payment on location

MasterCard and Visa credit cards are accepted; Amex and Diners are not. Cash payments may be made in GB pounds, US dollars, euros, South African rand and Botswana pula.
Other lodges in Kalahari's Salt Pans
Alternative places to stay in this same area.
---