Mvuu Camp is often combined with:
Sort by:
Name


|
% of trips


|
Traveller's rating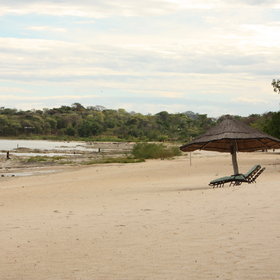 Chintheche Inn
|
50%
|


The simple Chintheche Inn, owned and managed by Wilderness Safaris, is a relaxed beach lodge on the western shore of Lake Malawi, Africa's third-largest lake. This northern part of the Malawi lakeshore is very green and lush, dotted with fishing villages and with endless sandy beaches...
Read more about Chintheche Inn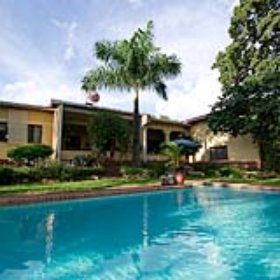 Heuglins Guest House
|
33%
|


Heuglins Guest House is situated in the northern suburbs of Lilongwe, Malawi's capital, a few minutes away from the city centre and approximately 35 minutes' drive from Lilongwe International Airport. It is named after the brightly coloured Heuglin's robin, often seen in ...
Read more about Heuglins Guest House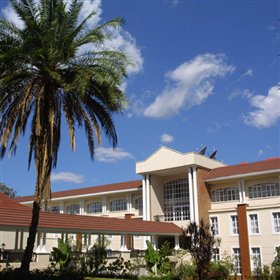 Ryalls Hotel
|
33%
|


Ryalls Hotel (often now known as the Protea Ryalls Hotel, or even the Protea Hotel Ryalls) is located in the central business district of Blantyre, the capital of Malawi's Southern Region. It is only 15 minutes from the airport, 77km from Zomba Plateau and approximately ...
Read more about Ryalls Hotel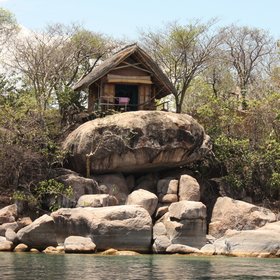 Mumbo Island
|
33%
|


Mumbo Island Camp is a small sustainable eco-camp located on Mumbo Island - ten kilometres off Cape Maclear on Lake Malawi. It is located within the Lake Malawi National Park and is reached by a gentle 45-minute boat ride in a traditional wooden fishing boat. The island ...
Read more about Mumbo Island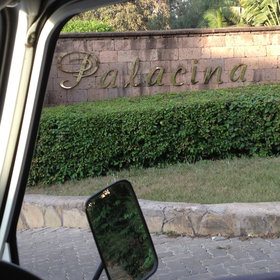 Palacina
|
33%
|


Palacina - The Residence and The Suites is a top boutique hotel, located in the relatively quiet, central suburb of Kilimani, some 4km as the crow flies from Nairobi's central business district (CBD) and 20km from Jomo Kenyatta International Airport. This small. 14-suite ...
Read more about Palacina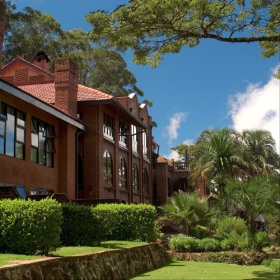 Ku Chawe Inn
|
17%
|

In the middle of the forest, Ku Chawe Inn is a super mountain retreat, with good food and notably friendly service. Commanding panoramic views of the valley below, it makes a perfect base for gentle hiking in search of the birds, wild orchids and the occasional antelope...
Read more about Ku Chawe Inn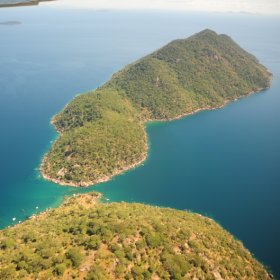 Domwe Island
|
17%
|


Nestled in dense bush, beside a small beach on the island's western shore, Kayak Africa's Domwe Island has five large tents and offers a waterside, safari-style experience. It can be reached either by kayak (two or three hours' paddle to Mumbo), or a slow 45 minutes by ...
Read more about Domwe Island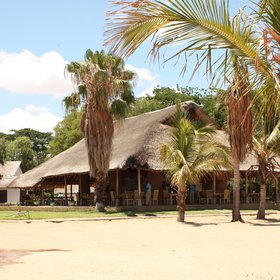 Makokola Retreat
|
17%
|

Previously known as Club Makokola or 'Club Mak', the large Makokola Retreat is a large thatched family-owned and run resort beside a 750m-long, palm-lined beach, on the southern shore of Lake Malawi. The lodge is close to the town of Mangochi, and has its own airstrip. The ...
Read more about Makokola Retreat
Danforth Lodge
|
17%
|

Home to Howard and Michelle Massey-Hicks, Danforth Lodge is a simple, owner-run lodge situated in Chembe village at Cape Maclear, on the southern shore of Lake Malawi. It fronts onto a long sandy beach with views towards the islands, and with easy access to the scuba diving ...
Read more about Danforth Lodge
Taj Pamodzi Hotel
|
17%
|


The Taj Pamodzi Hotel, in the centre of Lusaka, and is most frequently used by our travellers as a stop-over hotel for just one night, typically for those who need to connect onto the early morning flight with British Airways back to London. It's a large, slightly impersonal ...
Read more about Taj Pamodzi Hotel
Kaingo Camp
|
17%
|


The well-established Kaingo Camp overlooks the Luangwa River from beneath an old grove of ebony trees. Owned by Derek Shenton and his family, it's one of the few owner-run camps remaining in South Luangwa National Park. Derek, and his very engaging wife Jules, take a very ...
Read more about Kaingo Camp
Mwamba Bushcamp
|
17%
|


Mwamba Bushcamp is set beneath the shade of tall ebony trees overlooking a waterhole in the usually dry bed of the seasonal Mwamba River. Owned by Derek and Jules Shenton, it is a very natural yet comfortable camp: small, intimate and very remote. Mwamba is the smaller ...
Read more about Mwamba Bushcamp