Lamai Serengeti: Our full report
Nomad Lamai Serengeti lies in the far north of Tanzania's Serengeti National Park, just south of the border with Kenya.
It's set high up in the beautiful Kogakuria Kopjes, with views out towards the Mara River Valley and the Lamai Wedge. Between July and October the camp has a prime position for the great wildebeest migration, and is close enough to the Mara River for guests to witness river crossings.

Lamai Serengeti is a high-quality operation promising some of the best guiding in Tanzania. It's a sister camp to Nomad Serengeti Safari Camp, Kigelia Camp, Sand Rivers, Greystoke, Chada, Kuro Tarangire and the new Entamanu Ngorongoro.

With 12 spacious rooms in total, Lamai Serengeti is split into two separate camps of varying size. The smaller Private Camp has a maximum of five rooms, but requires a minimum booking of just two, while Main Camp uses the remaining 7–10 rooms. For groups of up to ten travelling together, Lamai also has an entirely self-contained property, Mkombe's House Lamai, which lies on the other side of the kopje and has its own kitchen and team of staff.

All the rooms at Main Camp are nestled right between the kopjes. It's clear that a lot of thought has gone into positioning them to maximise privacy, while allowing each a spectacular sunrise or sunset view. On our most recent visit in October 2018, we didn't even notice the room next to us until we were leaving, it was so well hidden! The placement of the rooms amongst the large boulders of the kopje means that it can be a bit of a hike from the main area. The walkways are quite steep in places, with lots of steps, and the altitude can be felt. Room no. 5 is the closest to the main areas, with the fewest steps, so would be the most suitable for those with limited mobility. However taken slowly, the paths are quite manageable and you are rewarded by the incredible views and privacy of the rooms.

From the outside, the rooms look fairly simple, but inside they're impressive. Slightly reminiscent of a French country home, their scrubbed wooden floors, thick cream rugs and comfortable furnishings give a rustic homely feel. A central king-size bed is swathed in a mosquito net; to one side there's a simple white writing desk, and to the other, a day bed.

The walls are made mostly of plaster, but the front 'wall' is completely of mosquito gauze, allowing you to enjoy the views from the comfort of your bed. This also lets in a lot of light to the front, while at the back, glass bottles inset in the walls let in light but retain privacy.

Each room is entered through a stable door at the back, revealing a storage cupboard, stocked mini-fridge, and a small hatch in the wall. In the morning, the staff will wake you with a knock on your door, then leave your tea or coffee in this hatch, so you can rise at your leisure.

The en-suite bathroom, as spacious as the bedroom, features two aged-metal sinks set in a stone base, with a mirror above, and some pretty beaded pots containing soap. There is a flush toilet, and a shower slightly separated off by a small curved wall. There's also space to hang clothes, as well as another stable door onto the decking at the front. Here you'll find a large wrap-around deck set with a couple of chairs and a small table.

Two of the rooms at Main Camp, designed with families in mind, have two bedrooms sharing a bathroom. (There is also a third room like this in Private Camp.)

Like the rooms at Main Camp, the communal areas are incredibly spacious, and designed to take advantage of the fantastic views. Although constructed of wood and concrete, the buildings are painted and finished in such a way that from a distance they almost disappear into the surroundings, with whitewashed walls, raw wood supports and twig-covered roofs.

The whole area has an incredibly relaxed, fresh and slightly quirky feel to it. Neutral creams and browns are offset by splashes of red and blue. All fabrics are sourced as locally as possible, and made up in Arusha, instead of being flown in from other countries as is sometimes the case. Everything else for the camp was sourced in East Africa.

The lounge area has plenty of comfortable sofas, placed to take advantage of the breeze that passes through, while in winter, a roaring fire is lit to ward off the evening chill. This is where you'll meet your guide before game drives, and with a drink and canapés before dinner to discuss the next day's activities.

Slightly below the lounge is an open, circular seating area with stunning, sweeping views. To the left is a funky bar – look out for the tractor seats used as chairs, and oil-cans as lamp bases! A separate 'library' with a small selection of books, a sofa and a writing desk makes a good, private workspace.

In the dining area, you can continue to enjoy the views across the decking as you eat. Individual tables are set in a beautifully open room with a large fireplace and tiny mirrored shards decorating the walls.

Outside there's a swimming pool with a number of sunloungers and shaded seating, which can be a welcome addition during the hot months, between December and March. A small curio shop sells a variety of stylish Maasai-inspired jewellery, Tanzanian coffee and Nomad-branded items.

Private Camp is just below Main Camp and is designed in much the same style, with its own dining room, lounge and swimming pool. Though the central areas are smaller, they have the same cosy, homely feel. The bedrooms, however, are identical to those at Main Camp, including one family room. As the name suggests, Private Camp is available only on an exclusive basis to small groups with a maximum of ten people.

Although a few travellers arrive here as part of an extensive privately guided safari, in which case they'll probably head out with their own guide in a closed 4WD, most travellers fly in to the camp, as it is in the far north of the Serengeti. Thus activities at Lamai Serengeti revolve largely around drives in open-topped 4WDs with the camp's experienced guides. Optional activities include walking safaris, led by Lamai's experienced resident guides; these are included in the price and are often best between August and October.

Between July and October, when the Serengeti's wildebeest migration is usually (but not always) in the area around the camp, the game viewing can be phenomenal. A real highlight is to try to observe one of the great 'river crossings'. The Mara River in this area is deep, permanent and fast-flowing, so watching hundreds, and often thousands, of animals swimming across – whilst trying not to get swept away or fall victim to the river's huge crocodiles – is a truly spectacular sight. You'll often need patience to see such an event, but it's well worth waiting for.

Even outside this time, however, the permanent water in the Mara River attracts very good resident game, so Lamai Serengeti is definitely worth visiting at other times of year, too. (Note, though, that it's closed during the long rains, in April and May.) We have previously visited in January, which is very much the off season here, and we enjoyed our two leopard sightings and four sightings of lion cubs completely by ourselves. Similarly, when when we previously visited in December 2016, the lack of rain during the year meant that the wildebeest herds were out of synch with the seasons, and we were lucky enough to see a river crossing – with no one else there!

It is also possible to do bushwalks here at certain times of the year when the grass isn't too high. These are led by an armed scout and a guide and usually last a few hours.
Our view
Lamai Serengeti has a superb location and very good pedigree; there is little doubt that it is following in the footsteps of its high-quality sister camps. It may not appeal to purists seeking more elemental bushcamps with campfires and simple rooms; it's too substantial and well-appointed. That said, there is no air-con or satellite TV here either, and the beautiful interior design is unique yet rustic. It really suits those looking for great guiding and service, superb views and a touch of understated luxury.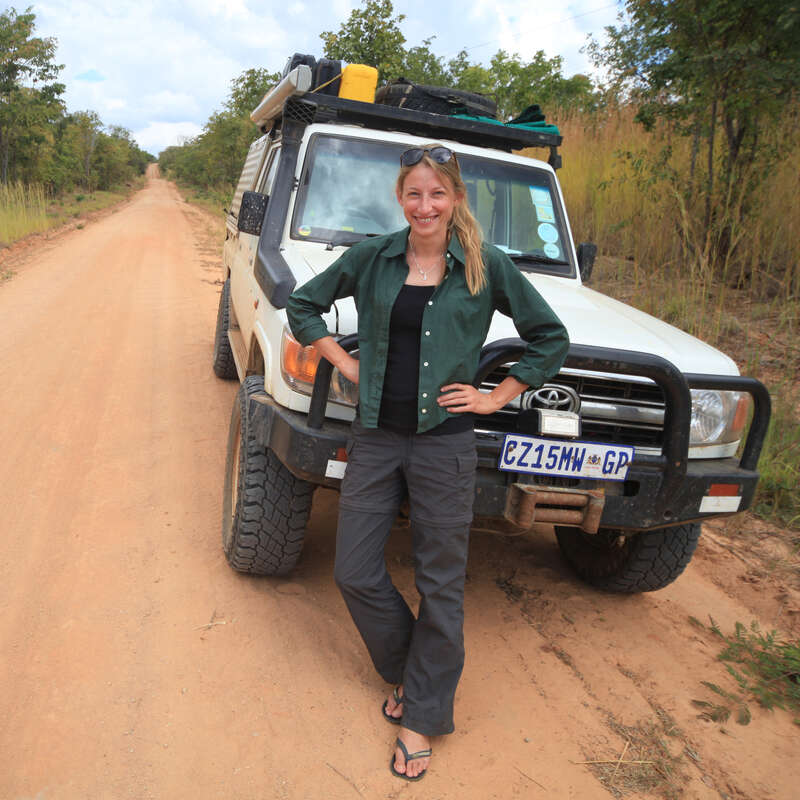 Country manager: Tanzania
Geographics
Location

Ideal length of stay

A stay of 3–4 nights here is probably ideal, both to enjoy the resident game, and to give a good chance of seeing a river crossing during the migration, between about July and October.

Directions

You can fly to Kogatende Airstrip, from where it's a 60-minute drive to Lamai Serengeti.

Accessible by

Fly-and-Transfer
Food & drink
Usual board basis

Full Board & Activities

Food quality

We have visited Lamai Serengeti numerous times over the last few years, most recently in November 2017 and then again in October 2018. On both occasions, as well as previous visits, we found that the food was excellent and a highlight of our stay: delicious, from an imaginative menu, and beautifully presented and served.

Lamai and its sister camps operate a seven-day menu, meaning that if you stay at several properties over the course of a week then your meals will not be repeated.

During our stay, both breakfast and lunch were eaten at individual tables, but dinner was slightly more formal, and we all sat together around one long table.

The lodge needs to be informed of dietary requirements in advance, as there are no menu options available on the day.

For breakfast we had a selection of cereals, toast, fruit, yoghurt and fresh bread followed by a hot breakfast, cooked as we liked. To drink there were fresh juices, tea and coffee.

Lunch is sometimes taken out in the bush, but if you choose to return to the lodge then it's generally a buffet. This was our favourite meal: light and fresh, with salads, bites such as mini burgers, mini barritos with mango salsa and mince, vegetable or lamb kebabs with mint yoghurt, beetroot hummus, fried halloumi, and couscous or pasta salads. To finish there was a light dessert such as chocolate mousse, granita or coconut pancakes.

For dinner we enjoyed a fabulous curried carrot soup with freshly baked bread, breaded pork with a rich sweet sauce and vegetables, and a decadent chocolate fondant for dessert.

Dining style

Mixture of group dining and individual tables

Dining locations

Indoor and Outdoor Dining

Further dining info, including room service

Tea, coffee and hot chocolate can be delivered to your room with your wake-up call.

Drinks included

Yes, except for premium drinks and champagne.
Drinking water is supplied in the rooms. It is currently transported in until the camp's own water-purification system is fixed.
Special interests
Honeymoons

For good guiding, excellent service, stunning views and a touch of luxury, Lamai Serengeti is the perfect choice for a Tanzania honeymoon. With each room cleverly tucked away, you'll enjoy the seclusion and privacy offered here, and either a sunrise or sunset view.
See ideas for Honeymoons

Wildlife safaris

Lamai Serengeti is in a great location for the wildebeest migration, which is typically from around July to October in this area. Outside of these months, it still offers great game viewing, with the bonus of very few people!
See ideas for Wildlife safaris

Luxury

Perfectly blending with its surroundings, Lamai is a haven of understated luxury. Natural materials, neutral tones and elegant design combine with fantastic, personal service to give one of the most tranquil and high-quality stays in the Serengeti.
See ideas for Luxury
Children
Attitude towards children

Lamai Serengeti welcomes children over the age of 8.

Property's age restrictions

Minimum age 8. Younger children may be permitted but this is decided on a case-by-case basis.

Special activities & services

Depending on availability of staff, children can do junior tracking with the Maasai guards or baking in the kitchen with the chefs.

Equipment

None

Generally recommended for children

The family rooms and the swimming pool at Lamai make it a fairly family-friendly option, but as there aren't many activities for children, and evenings are fairly formal, we would recommend the camp only for mature children over the age of 12 with an interest in wildlife. For families with younger children who are looking for exclusivity and more space then Mkombe's House Lamai may be a better fit.

Notes

As with all safari camps, it's important to note that Lamai Serengeti is in a wilderness area, and children must be under the supervision of a parent or guardian at all times. The camp is set amongst large rocks which are tempting play areas, but it is extremely important that guests do not stray off the paths due to the potential proximity of dangerous wildlife.
Our travellers' wildlife sightings from Lamai Serengeti
Since mid-2018, many of our travellers who stayed at Lamai Serengeti have kindly recorded their wildlife sightings and shared them with us. The results are below. Click an animal to see more, and here to see more on our methodology.







Spotted Hyena
100% success





Roan antelope
50% success






Communications
Power supply notes

There are UK 3-square-pin plug sockets in each room and 24-hour power, but this does not support hairdryers so guests are asked not to bring them.

Communications

There is WiFi in the lounge/bar area, but not in the rooms. There is cellphone reception throughout.

TV & radio

There is a staff TV that guests can watch for major sporting fixtures.

Water supply

Borehole

Water supply notes

Drinking water is supplied in the rooms and the bathrooms are fully plumbed in.
Sustainability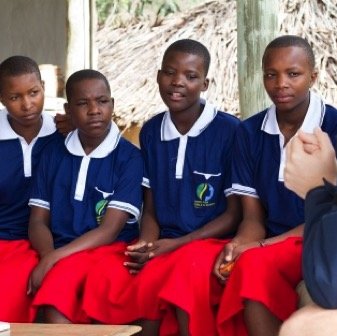 A holistic commitment to the local environment
The team at Lamai Serengeti assists a community-run project, The Hope Centre in Mugumu, a nearby village. The Hope Centre provides shelter to girls and young women fleeing turmoil, providing them with education and vocational training, as well as aiding in reuniting them with their families. Guests have the opportunity to visit the centre and offer moral support to the girls as a therapeutic exercise.
Nomad Trust or Pack for a Purpose are two non-profit organisations where visitors can donate clothes, shoes, bedsheets, and other basic necessities to locals. The centre is situated in the village of Mugumu, a two-hour drive from the lodge.

Furthermore, Lamai Serengeti also contributes to Frankfurt Zoological Society (FZS) led Desnaring Program, which aims to protect wildlife from poachers by sending out trained rangers. These teams seek out poacher camps and assist with the removal of wire snares from around the local ecosystem. In their first eight months they have been able to collect over 8,500 snares. The Camp Manager and local Nomad Trust coordinators are available to discuss the program with those interested in finding out more.

Lamai Serengeti supports the nearby Merenga School and Clinic, that aims to support the nearby village with medical care and education using their scarce resources. This help is provided by some of the lodge's staff members, many of whom originate from the area and are willing to help where they can. Merenga is located just over an hour drive from the lodge, with visitors welcome, and donations of supplies encouraged.
See more great sustainability projects in Tanzania
Health & safety
Malarial protection recommended

Yes

Medical care

Lamai Serengeti has first-aid kits in the office and vehicles, with some staff trained in first aid. For emergencies, staff can arrange a skype a doctor and the camp has links with a flying-doctor service.

Dangerous animals

High Risk

Security measures

There are askaris on duty throughout the night and they will escort you to your room in the evening. There are also radios in the rooms should you need assistance. All rooms have electronic safes.

Fire safety

There are fire extinguishers in all the rooms and the main areas. The staff are well rehearsed in fire safety.
Activities
4WD Safari

Birdwatching

Guided walking safari

Hot air ballooning
Extras
Disabled access

Not Possible

Laundry facilities

Laundry (excluding ladies' underwear) is included in the cost. It is line dried.

Money

There are safes in each of the rooms, and a larger one in the reception for valuables.

Accepted payment on location

Cash payments are accepted in US dollars, euros, pounds and Tanzanian shillings. Lamai Serengeti also accepts Visa and Mastercard for any extras, with a 7% surcharge, but not American Express.
Other lodges in Serengeti Migration Area
Alternative places to stay in this same area.
---