Useful links featuring Next Paradise
Useful links...
We want you to understand more about Next Paradise. We're not shy to direct you to their own website as we're confident that a trip there with us will cost you the same or less than booking it any other way, even directly. So follow the links below for more information.
Next Paradise is often combined with:
Sort by:
Name


|
% of trips


|
Traveller's rating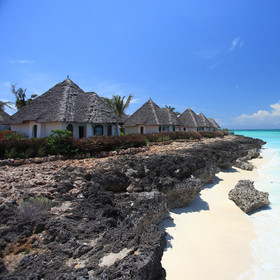 Essque Zalu Zanzibar
|
50%
|


Essque Zalu Zanzibar, located in the far north of Zanzibar, not far from Nungwi Town. It is a modern, high-spec hotel with an open-plan design, lots of light, open spaces and an enormous makuti-thatch roof, reminiscent of the Sydney Opera House. The 40 suites at Essque ...
Read more about Essque Zalu Zanzibar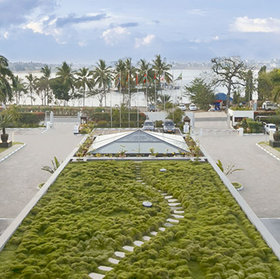 Hyatt Regency Hotel
|
50%
|

The Hyatt Regency Hotel (previously the Kilimanjaro Kempinski) in Dar es Salaam is situated in the centre of Dar and has all of the facilities you would expect of a high-quality international hotel. Expert Africa has not yet managed to visit the Hyatt Regency Hotel and ...
Read more about Hyatt Regency Hotel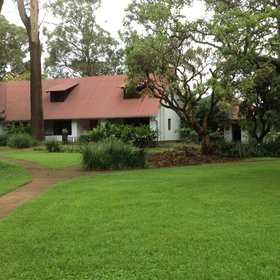 Plantation Lodge
|
50%
|


The privately run Plantation Lodge, first opened in 1998, lies between Ngorongoro Conservation Area and Lake Manyara National Park, a short distance from the bustling Tanzanian market town of Karatu. Set in three hectares (seven acres) of beautifully maintained gardens, ...
Read more about Plantation Lodge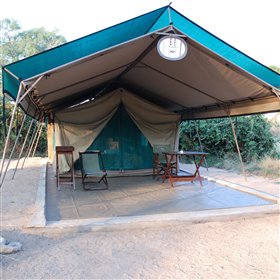 Mdonya Old River Camp
|
50%
|


Set in acacia woodland in the heart of Ruaha National Park, Mdonya Old River Camp was designed with a conscious desire to remain simple, and keep within its surroundings. It makes no apologies for sticking to safari basics – in fact it rather revels in the idea – and this ...
Read more about Mdonya Old River Camp
Sand Rivers Camp
|
50%
|

Sand Rivers was founded by safari legend Richard Bonham. Its site, deep inside the Selous Game Reserve, overlooking a wide curve of the Rufiji River, streaked with sand banks and girdled by rocky outcrops, was spotted when he explored this region with writer and traveller ...
Read more about Sand Rivers Camp
Sayari Camp
|
50%
|


Sayari Camp (formerly known as Sayari Mara Camp) is a luxurious, permanent camp situated in the far north of Tanzania's Serengeti National Park. The Mara River meanders from east to west through this remote region's undulating bush, which is home to permanent, large populations ...
Read more about Sayari Camp