Useful links featuring Sunshine Hotel
Useful links...
We want you to understand more about Sunshine Hotel. We're not shy to direct you to their own website as we're confident that a trip there with us will cost you the same or less than booking it any other way, even directly. So follow the links below for more information.
Sunshine Hotel's website
For more information and photos of Sunshine Hotel, take a look at their website by clicking on the link above.
Sunshine Hotel is often combined with:
Sort by:
Name


|
% of trips


|
Traveller's rating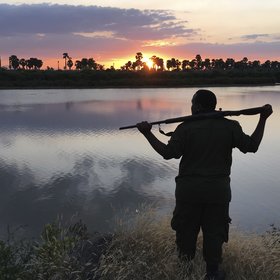 Selous Impala Camp
|
43%
|


Selous Impala Camp is situated on a wooded stretch of the stunning Rufiji River within the Selous Game Reserve. Simply though stylishly designed, it offers varied safaris and combines well with its sister camp in Ruaha National Park, the rather more spartan Mdonya Old River Camp...
Read more about Impala Camp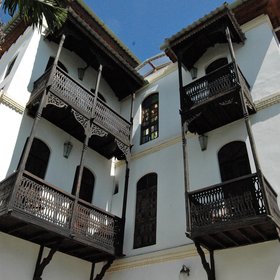 Kholle House
|
29%
|

After three years of restoration work, Kholle House opened its doors in February 2011 as one of Stone Town's newer boutique hotels. Situated right in the heart of Stone Town, it manages to retain a lot of character with very reasonable prices. Kholle House is named after ...
Read more about Kholle House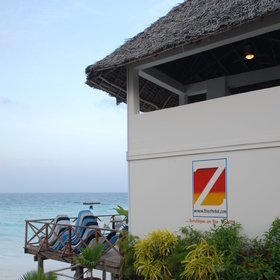 The Z Hotel
|
29%
|


Located in northern Zanzibar, on the popular Nungwi peninsula, The Z Hotel is right next to one of Nungwi's best beaches on this busy section of the island. Its owners, who have close links to the UK, appear to have had a 'smart soho set' in mind as clientele as they tried ...
Read more about The Z Hotel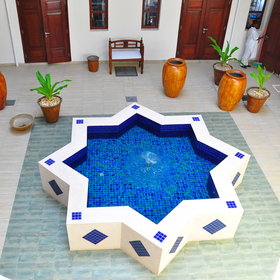 Maru Maru Hotel
|
14%
|

Opened in 2012 following six years of renovation and refurbishment, the Maru Maru Hotel is set in the heart of Zanzibar's bustling Stone Town, right next to the Old Fort. It makes a good base from which to explore the surrounding area. Maru Maru has two separate but connected ...
Read more about Maru Maru Hotel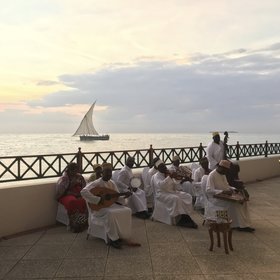 Serena Inn
|
14%
|


The Serena Inn in Stone Town is part of the internationally renowned Serena chain, which has hotels all over East Africa. The buildings which make up the Serena Inn were once used as the residence for a Chinese doctor but it has been a hotel for the since the 1990s and ...
Read more about Serena Inn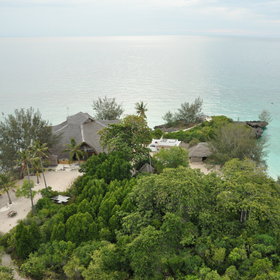 Chumbe Island Lodge
|
14%
|


Chumbe Island is a tiny coral island about six miles by boat from Zanzibar Town. Many years ago, Tanzania's had a military base here and strictly restricted access to the surrounding ocean. Thus the area's coral remained untouched – even by local fishermen. After that, ...
Read more about Chumbe Island Lodge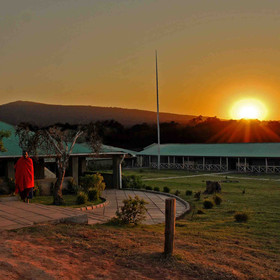 Rhino Lodge
|
14%
|


Opened in 2007, Rhino Lodge is a relatively large lodge in a great location facing dense forest on the slopes of the Ngorongoro Crater, close to the rim. It's refreshingly simple with a relaxed atmosphere, and is operated in conjunction with the governing body of the area's ...
Read more about Rhino Lodge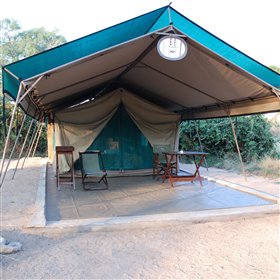 Mdonya Old River Camp
|
14%
|


Set in acacia woodland in the heart of Ruaha National Park, Mdonya Old River Camp was designed with a conscious desire to remain simple, and keep within its surroundings. It makes no apologies for sticking to safari basics – in fact it rather revels in the idea – and this ...
Read more about Mdonya Old River Camp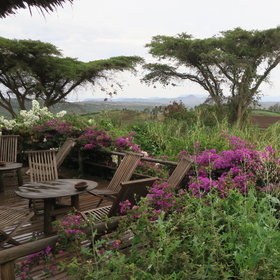 Rhotia Valley Tented Lodge
|
14%
|


Perched high on a hill overlooking the valley of the seasonal Rhotia River, Rhotia Valley Tented Lodge is a simple and friendly camp in a good location between the Ngorongoro Crater and the Rift Valley Escarpment. Aside from being a good-value base to explore the surrounding ...
Read more about Rhotia Valley Ttd. Lodge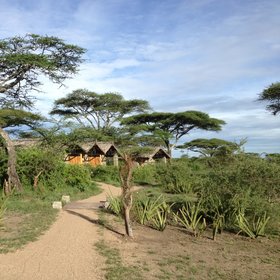 Ndutu Safari Lodge
|
14%
|


Ndutu Safari Lodge, which overlooks Tanzania's Ndutu Soda Lake, was constructed in the 1960s by a former hunter, and renovated in 1985. Technically, the lodge lies on the northern border of the Ngorongoro Conservation Area but essentially offers a Serengeti experience. ...
Read more about Ndutu Safari Lodge
Namiri Plains Camp
|
14%
|


Namiri Plains is located an hour and a half's drive due east from the game-rich core of the Serengeti – Seronera. The camp opened in July 2014 in an area that for more than 20 years had been closed to the public. Previously this region had exclusively been used for cheetah ...
Read more about Namiri Plains Camp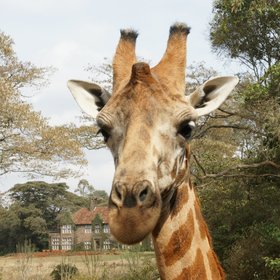 Giraffe Manor
|
14%
|


A temple to the benign cult of the giraffe, Giraffe Manor is one of Kenya's most popular luxury lodges. Originally built in 1932, it has been a country house hotel since 1984. Most of the hotel's patch of land comprises the Giraffe Centre, and a group of these gentle creatures ...
Read more about Giraffe Manor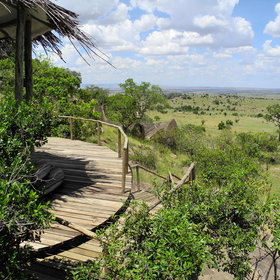 Lamai Serengeti
|
14%
|


Nomad Lamai Serengeti lies in the far north of Tanzania's Serengeti National Park, just south of the border with Kenya. It's set high up in the beautiful Kogakuria Kopjes, with views out towards the Mara River Valley and the Lamai Wedge. Between July and October the camp ...
Read more about Lamai Serengeti
Lemala Mara-Ndutu
|
14%
|

Lemala Mara-Ndutu is a seasonal camp that moves twice in the year - Lemala Mara spends June through October in the northern Serengeti by the Mara River, before closing for two weeks in November and then re-opens as Lemala Ndutu in the southern Ndutu plains from December through March...
Read more about Lemala Mara-Ndutu