Best 3 safari camps in Matobo National Park
The following are private lodges located just outside the park in the Matopos area, which stand out and are both close to one another. They provide incredible activities such as a great game density and rhino-tracking on foot.
Ask us for more details of what's where, and what's likely to suit you best!

Sort by:
Name


|
Traveller's rating


|
No. of reviews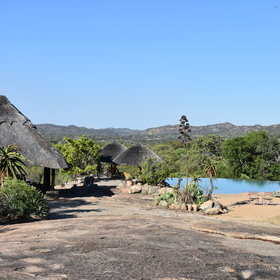 Amalinda Lodge

Set in a 1.2km2 (300-acre) private concession within Zimbabwe's Matobo Hills National Park, Amalinda Lodge occupies a truly specta...More about Amalinda Lodge
Amalinda is an extraordinary lodge, built between the massive granite boulders of the Motopos National Park. We were in the two 'honeymoon 'rooms (9 and 10), which were thatched ... Amalinda Lodge reviews...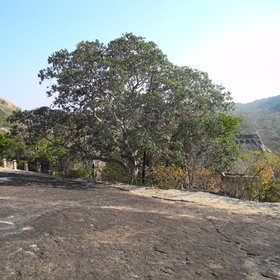 Big Cave Camp

Blending in amongst the boulders on top of a large granite whaleback, the A-frame chalets of Big Cave Camp enjoy stunning views ...More about Big Cave Camp
Big Cave Camp is down to earth and very enjoyable we think. Manager Lin Goodwin and her staff are kind and warmhearted. The rooms are comfortable, simply decorated and ... Big Cave Camp reviews...
Khayelitshe House
Nestled among the iconic balancing rocks and huge granite boulders of the Matobo Hills, Khayelitshe House is a fully autonomous ...More about Khayelitshe House