Useful links featuring Okahirongo Elephant Lodge
Useful links...
We want you to understand more about Okahirongo Elephant Lodge. We're not shy to direct you to their own website as we're confident that a trip there with us will cost you the same or less than booking it any other way, even directly. So follow the links below for more information.
Okahirongo Elephant Lodge Homepage
Click here for more information on Okahirongo Elephant Lodge.
Okahirongo Ele. Lodge is often combined with:
Sort by:
Name


|
% of trips


|
Traveller's rating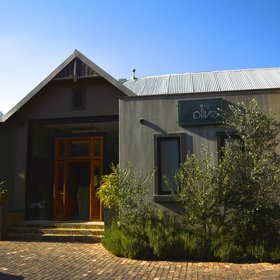 Olive Exclusive
|
200%
|

Overlooking a neighbouring olive grove in the suburb of Klein Windhoek, the officially dubbed Olive Exclusive All-Suite Hotel is more typically known simply as the Olive Exclusive. Only five minutes' drive from the centre of the Namibian capital the hotel boasts just seven ...
Read more about Olive Exclusive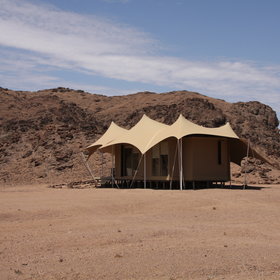 Hoanib Skeleton Coast Camp
|
100%
|


Opened in August 2014, Hoanib Skeleton Coast Camp is a beautiful camp in a very remote location of northern Damaraland, about 1km outside the boundary of the Skeleton Coast National Park. Built in a private concession, or reserve, close to the ephemeral Hoanib River, it ...
Read more about Hoanib Skeleton Camp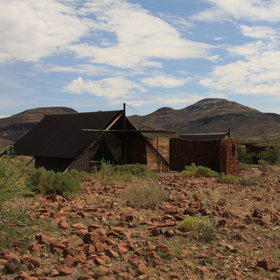 Etendeka Mountain Camp
|
100%
|

Etendeka Mountain Camp is a small, rustic eco camp, located in a private 500km2 concession area (effectively a private reserve) in the foothills of the Grootberg massif. It's an area of stunning scenery amidst the ancient Etendeka lava flows of northern Damaraland. Here ...
Read more about Etendeka Camp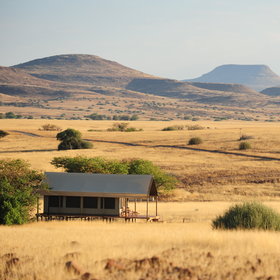 Desert Rhino Camp
|
100%
|


Remote, exclusive and specialised, Desert Rhino Camp is located in the vast Palmwag Concession, a semi-desert reserve of about 5,000km2 between Etosha National Park and the Skeleton Coast that is one of the best places to see desert-dwelling black rhino and elephants. The ...
Read more about Desert Rhino Camp