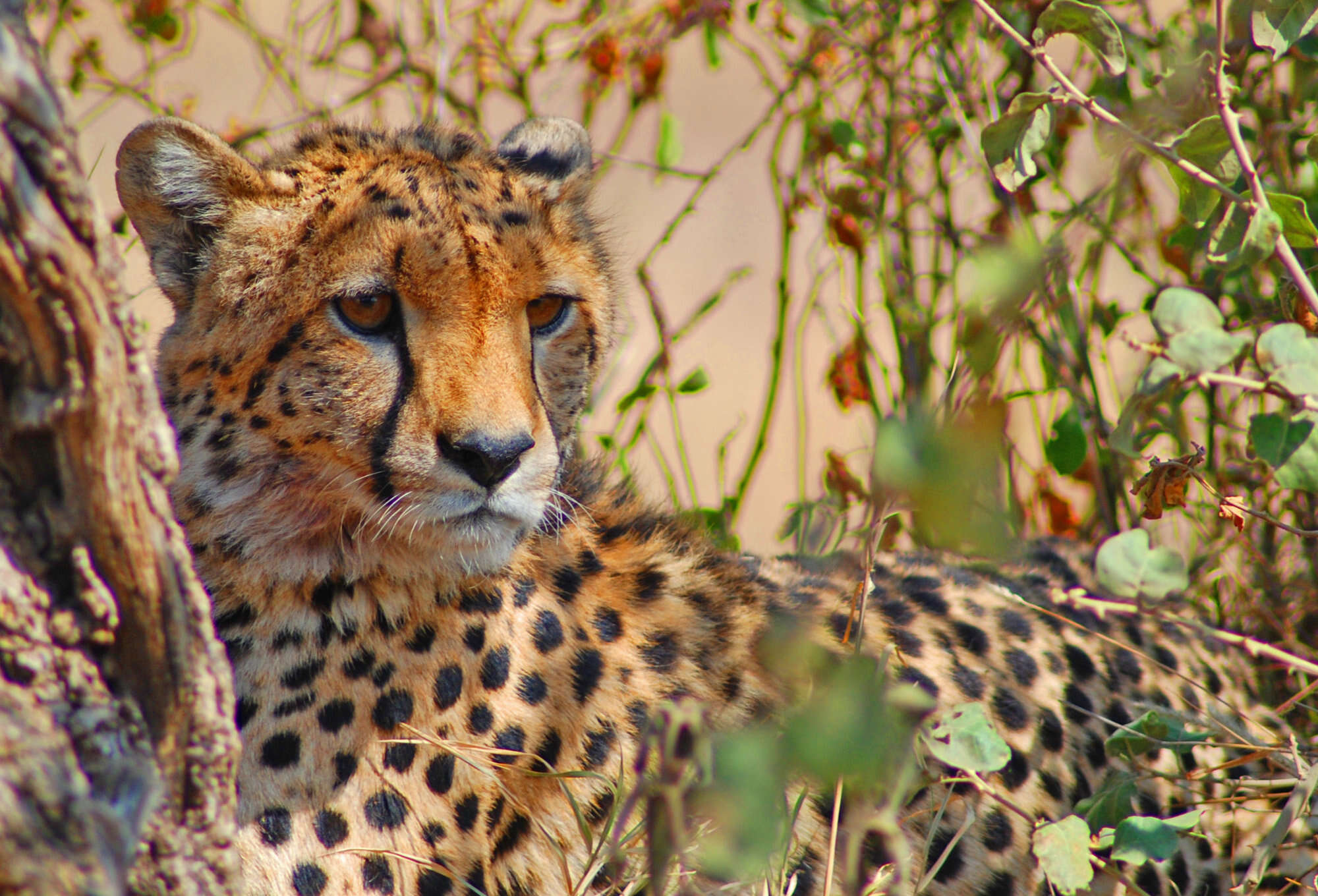 Cheetah Self-drive: In full
This round self-drive trip combines 16 days in Namibia and Botswana into a very affordable safari. Your journey of discovery starts and ends in Windhoek and includes Waterberg Plateau, the vast Etosha National Park, the Caprivi Strip's lush Mahango and Bwabwata national parks, and the sparkling waterways of the Okavango Delta Panhandle, before ending with a drive across the expansive landscapes and red sands of the Kalahari Desert.
Include:
---
Day 1
---
Days 2-3
---
Days 4-5
---
Day 6
---
Days 7-8
---
Days 9-10
---
Days 11-12
---
Days 13-14
---
Day 15
---
Day 16
Depart with plenty of time for the 3-hour drive back to Windhoek along a straight, tarred road. Arrive at in the capital in good time to drop off your hired car (in town or at the airport) in time to connect with your onward arrangements - after an unforgettable holiday in Namibia and Botswana.
---
See Prices & details for the precise dates/prices for this trip - and all the fine print.