Best 16 lodges and safari camps in Tarangire National Park
Listed below are our recommendations for nice places to stay in Tarangire National Park. Ask us for more details of what's where, and what's likely to suit you best!


---

Chem Chem
Chem Chem is a luxury tented lodge on a private concession between Lake Manyara and Tarangire national parks.

---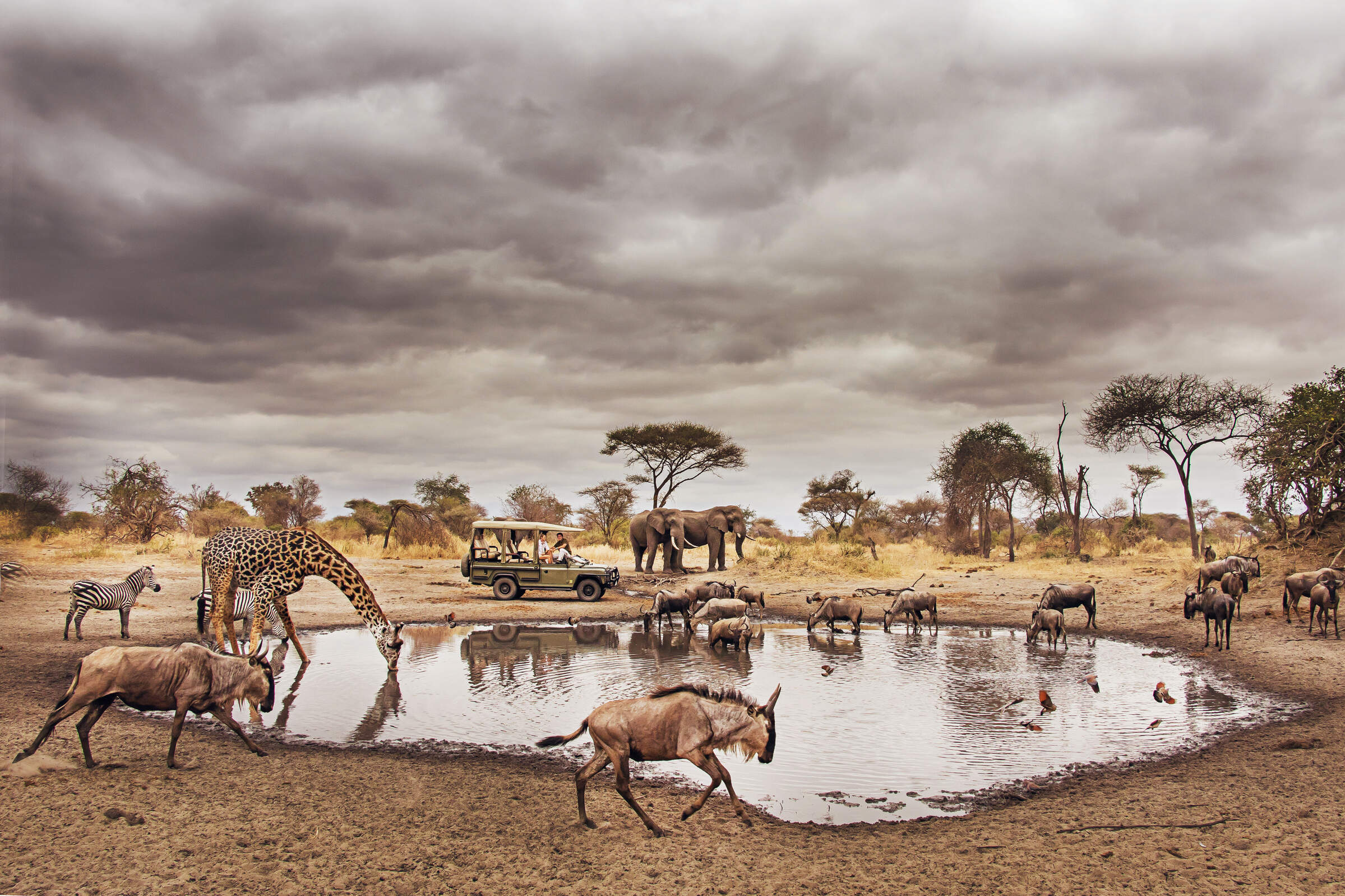 Forest Chem Chem
Located in the Chem Chem Concession and close to Tarangire National Park, Forest Chem Chem is a high-quality tented camp which is booked on an exclusive basis.
---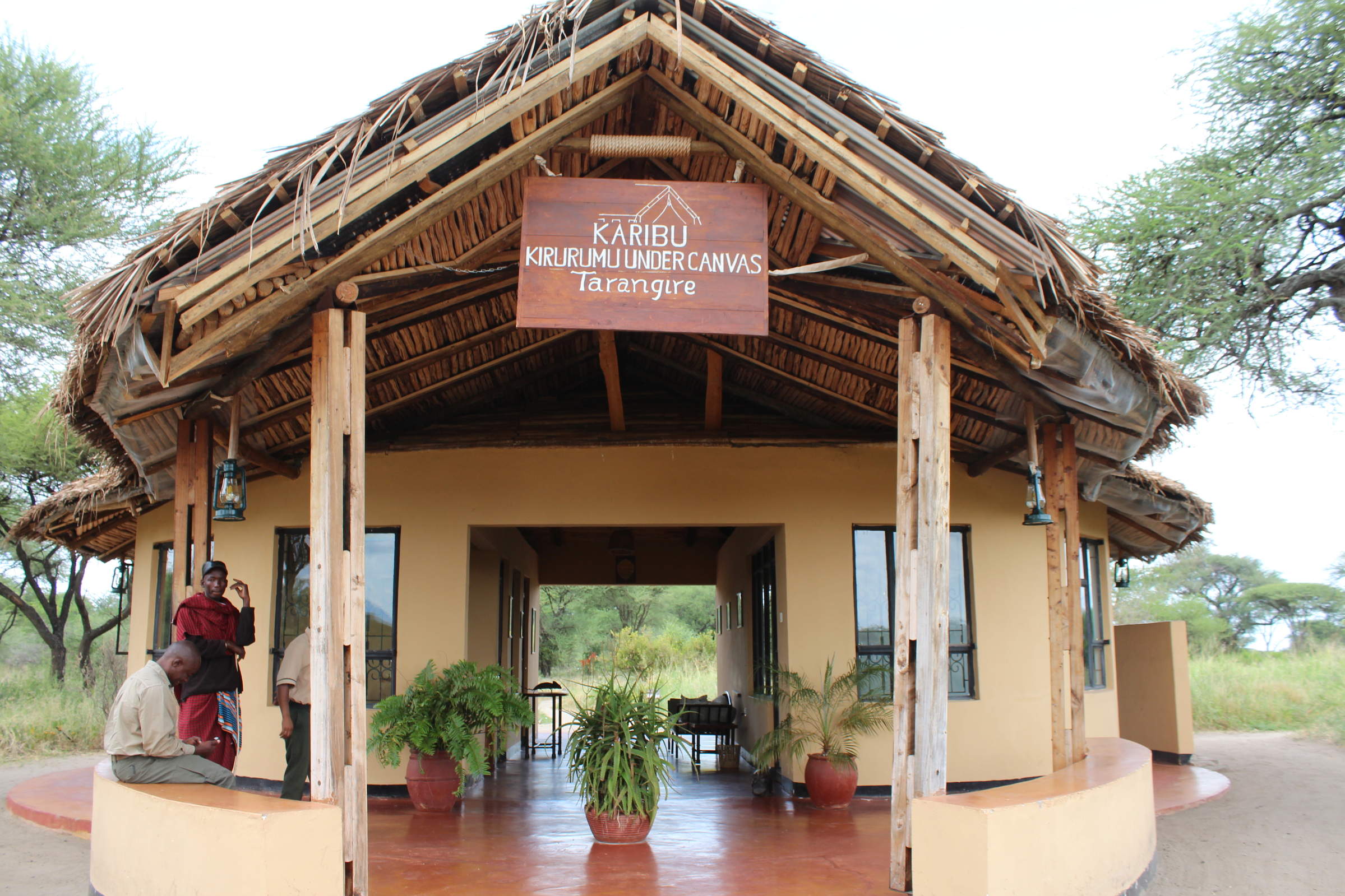 Kirurumu Tarangire
Kirurumu Tarangire Lodge is a simple, small, tented camp positioned just outside the northern boundary of Tarangire National Park.
---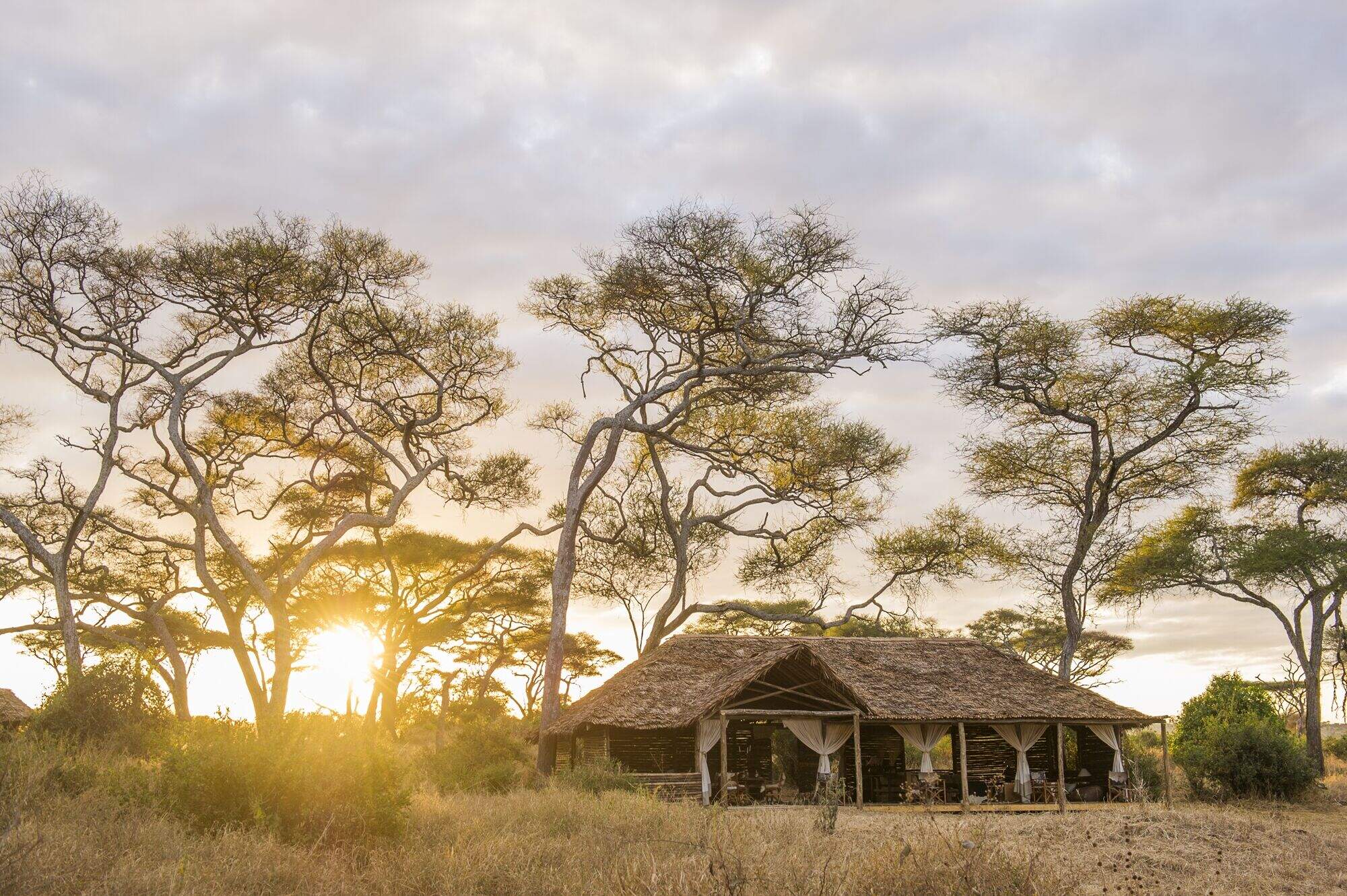 Kuro Tarangire
Kuro Tarangire is a stylish tented camp, located in a quiet and remote area deep in Tarangire National Park.
---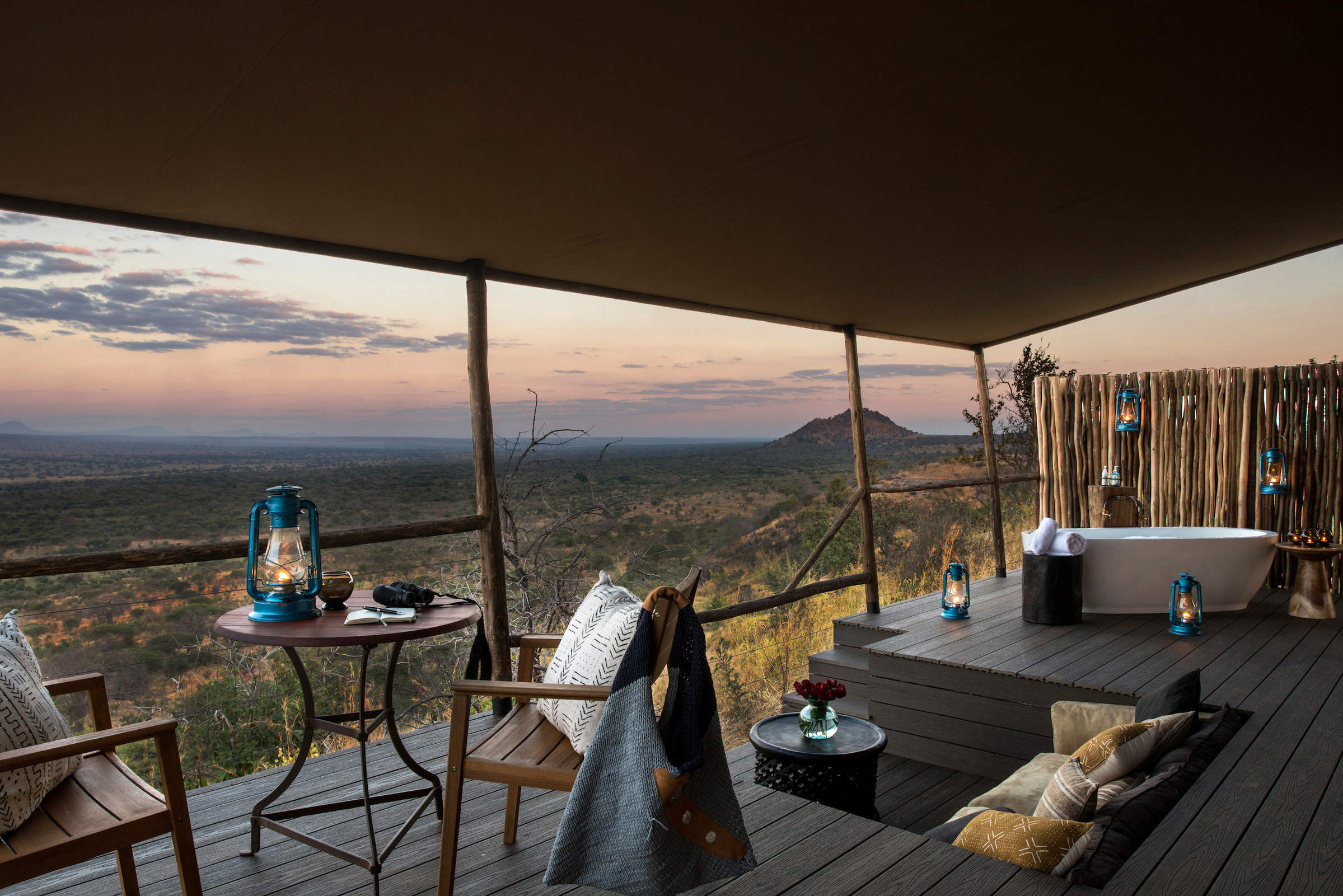 Lemala Mpingo Ridge
Lemala Mpingo Ridge is a stylish camp in Tarangire National Park, with a beautiful location and elevated views over the park.
---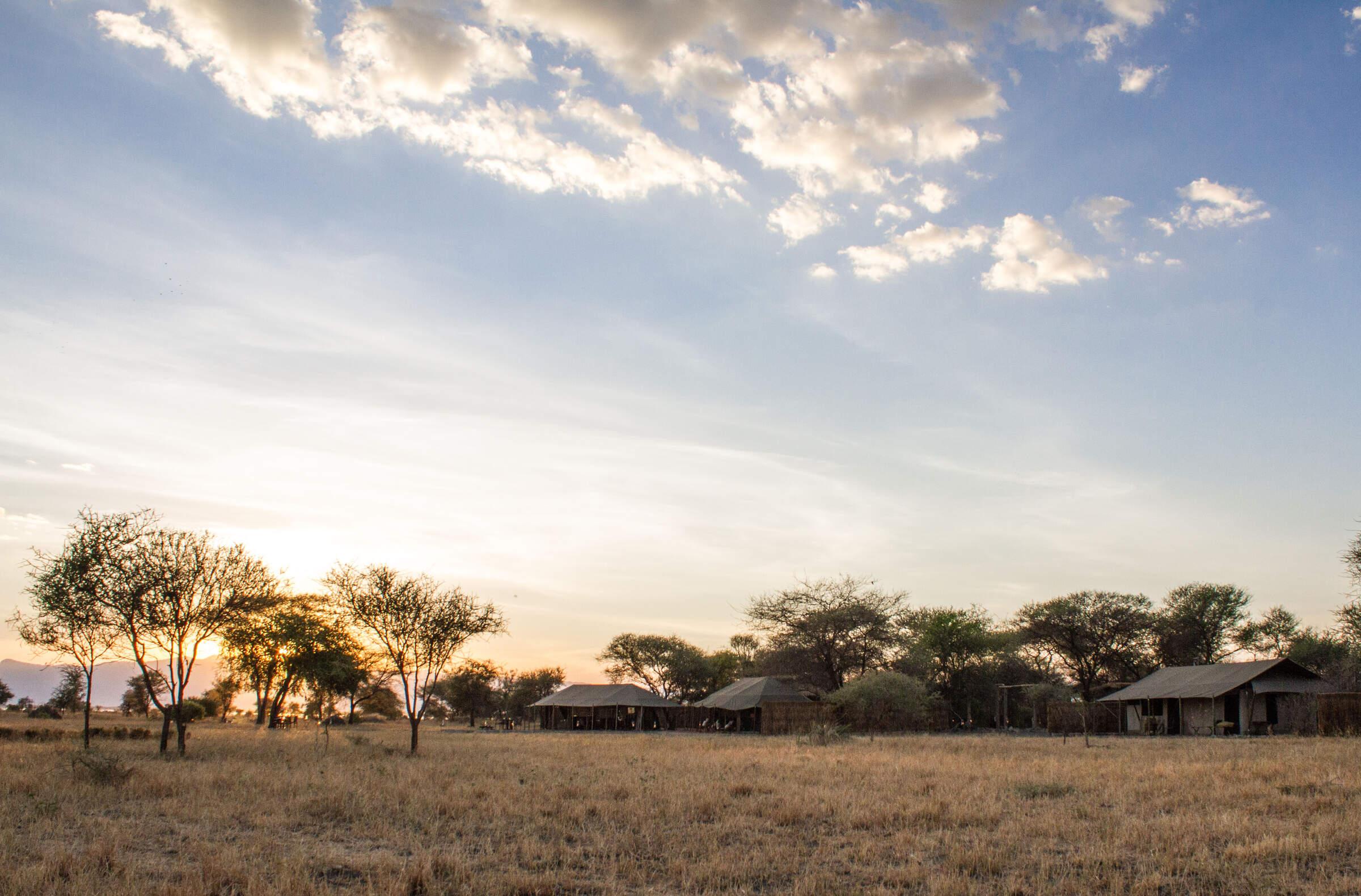 Little Chem Chem
Little Chem Chem is a stylish option near Tarangire National Park, offering real relaxation combined with a variety of safari activities.
---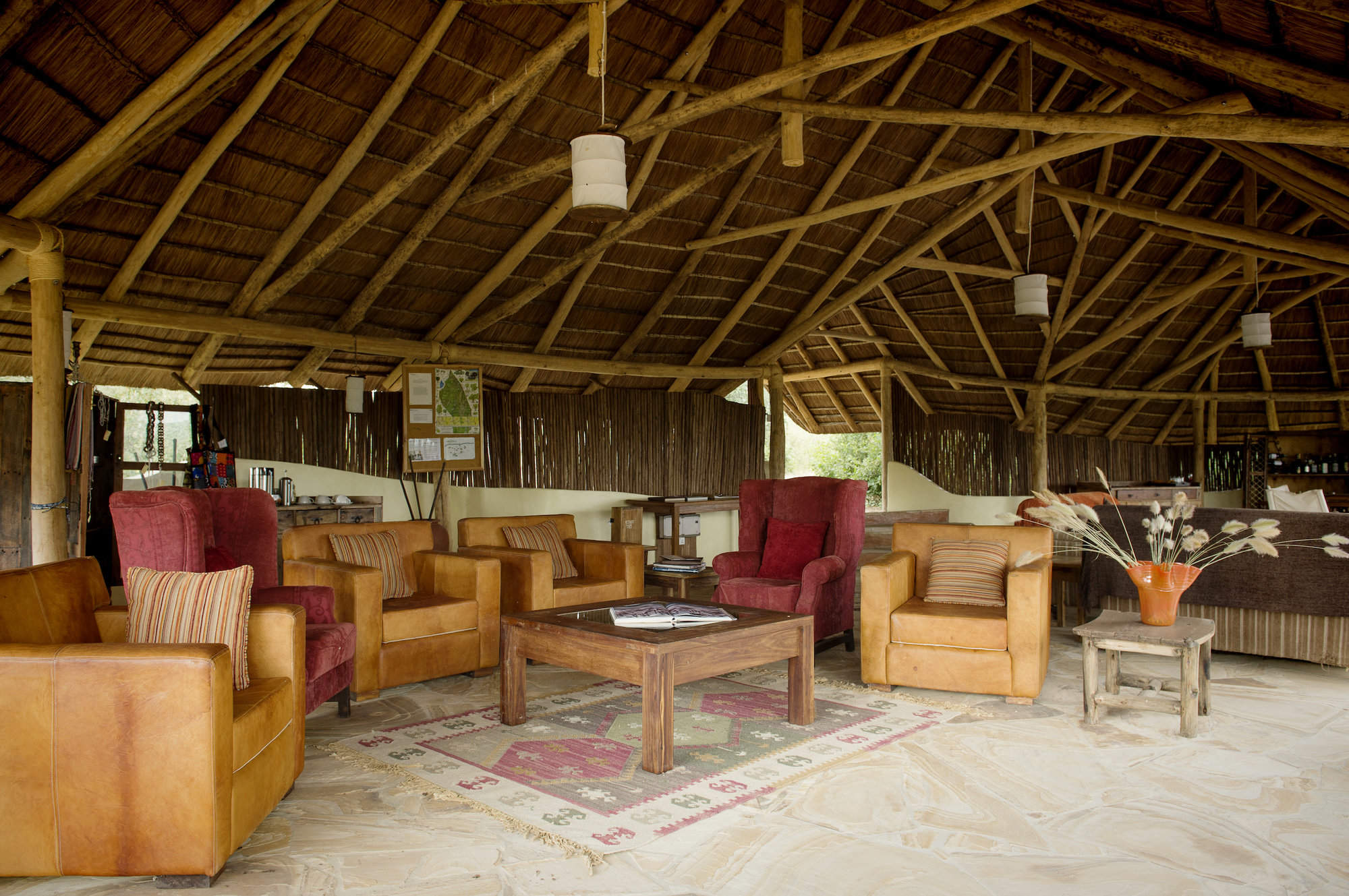 Little Oliver's
For a more private version of its sister property, Oliver's Camp, Little Oliver's offers high-quality guiding and tented rooms.
---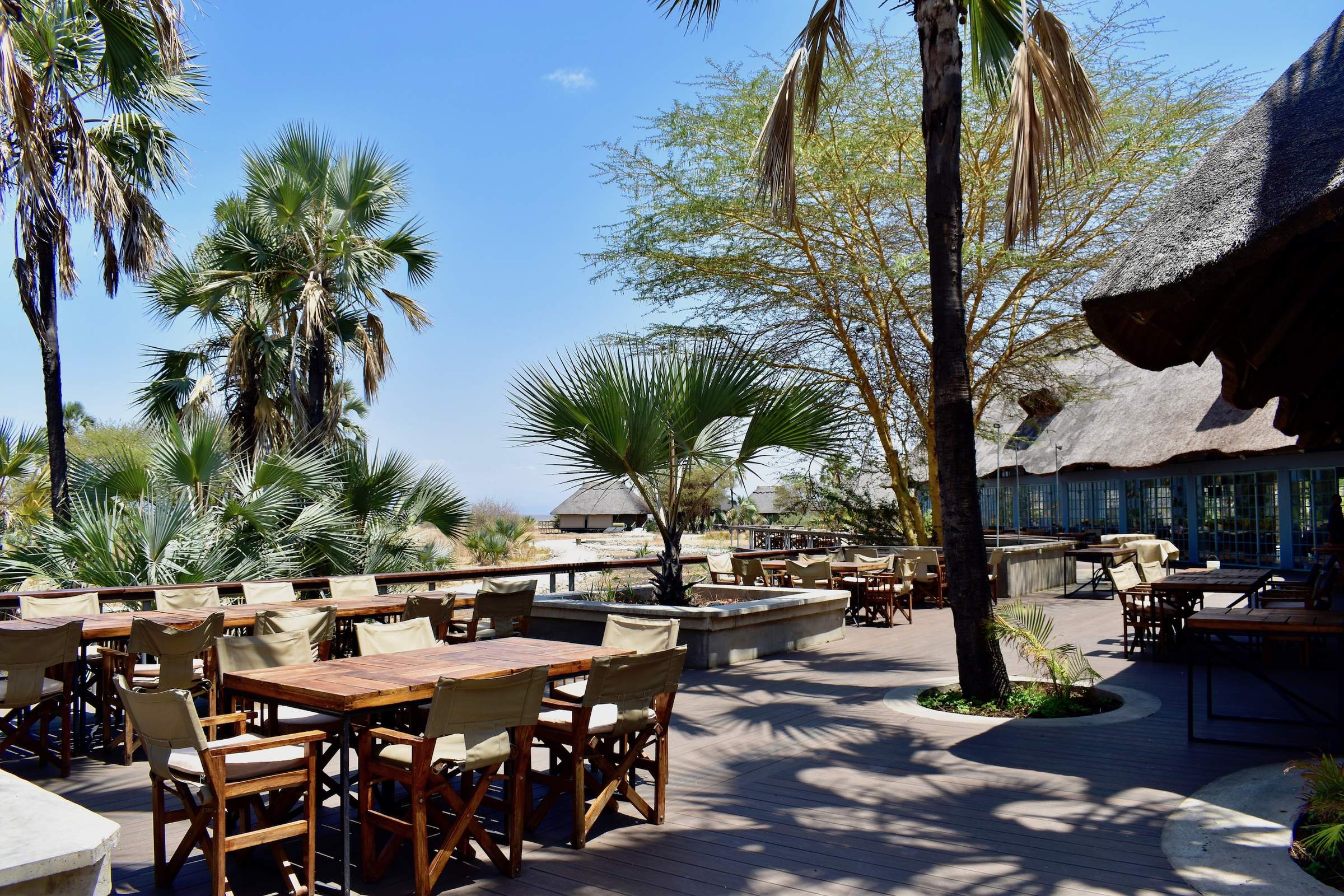 Maramboi Tented Camp
Maramboi Tented Camp is a family-friendly tented lodge located between Lake Manyara and Tarangire National Park.


---

Maweninga Camp
On an isolated kopje on the western side of Tarangire National Park, Mawe Ninga is an inexpensive, basic safari camp.
---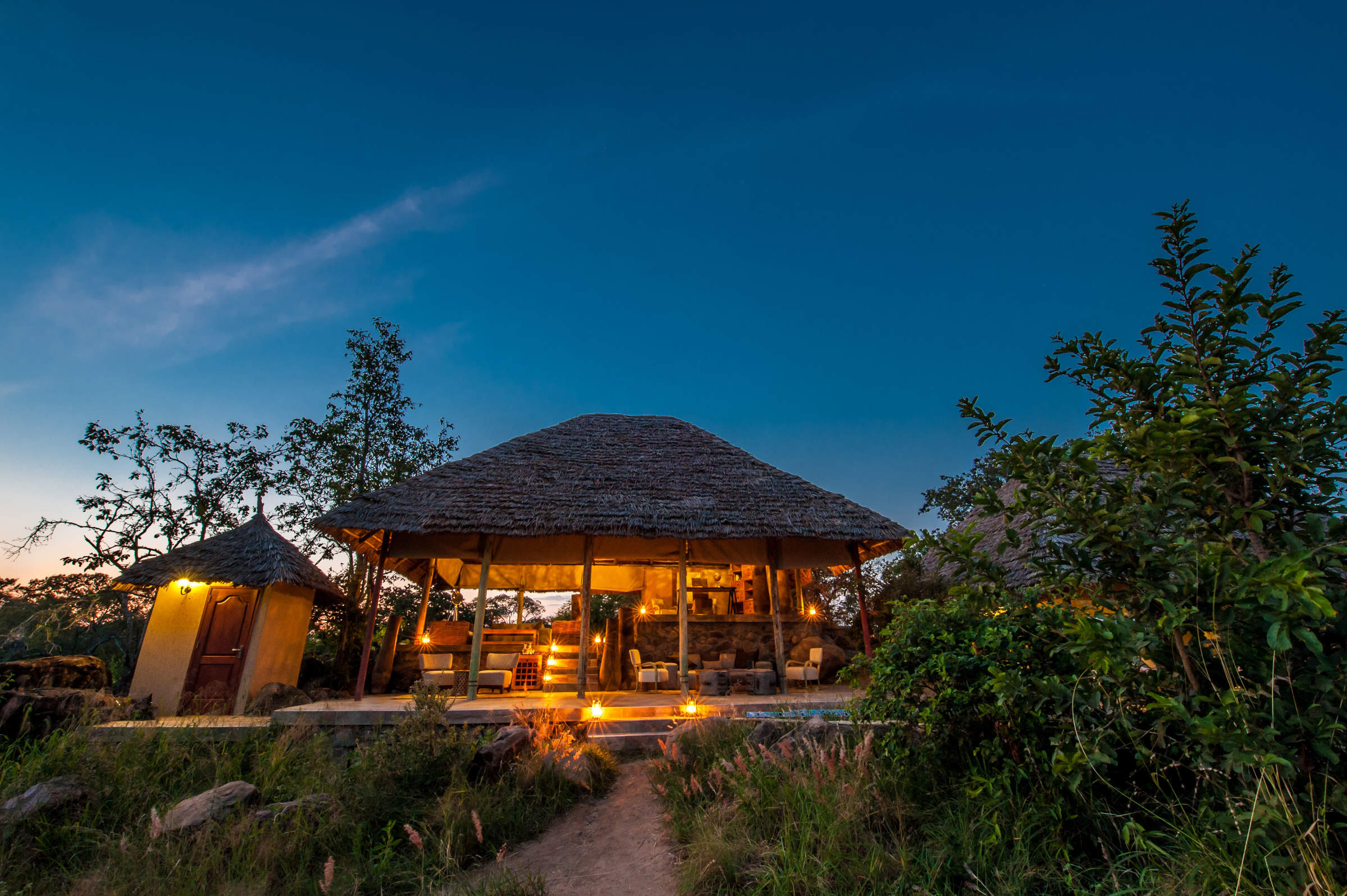 Nimali Tarangire
Nimali is a small camp built in contemporary style on the outskirts of Tarangire National Park in northern Tanzania.
---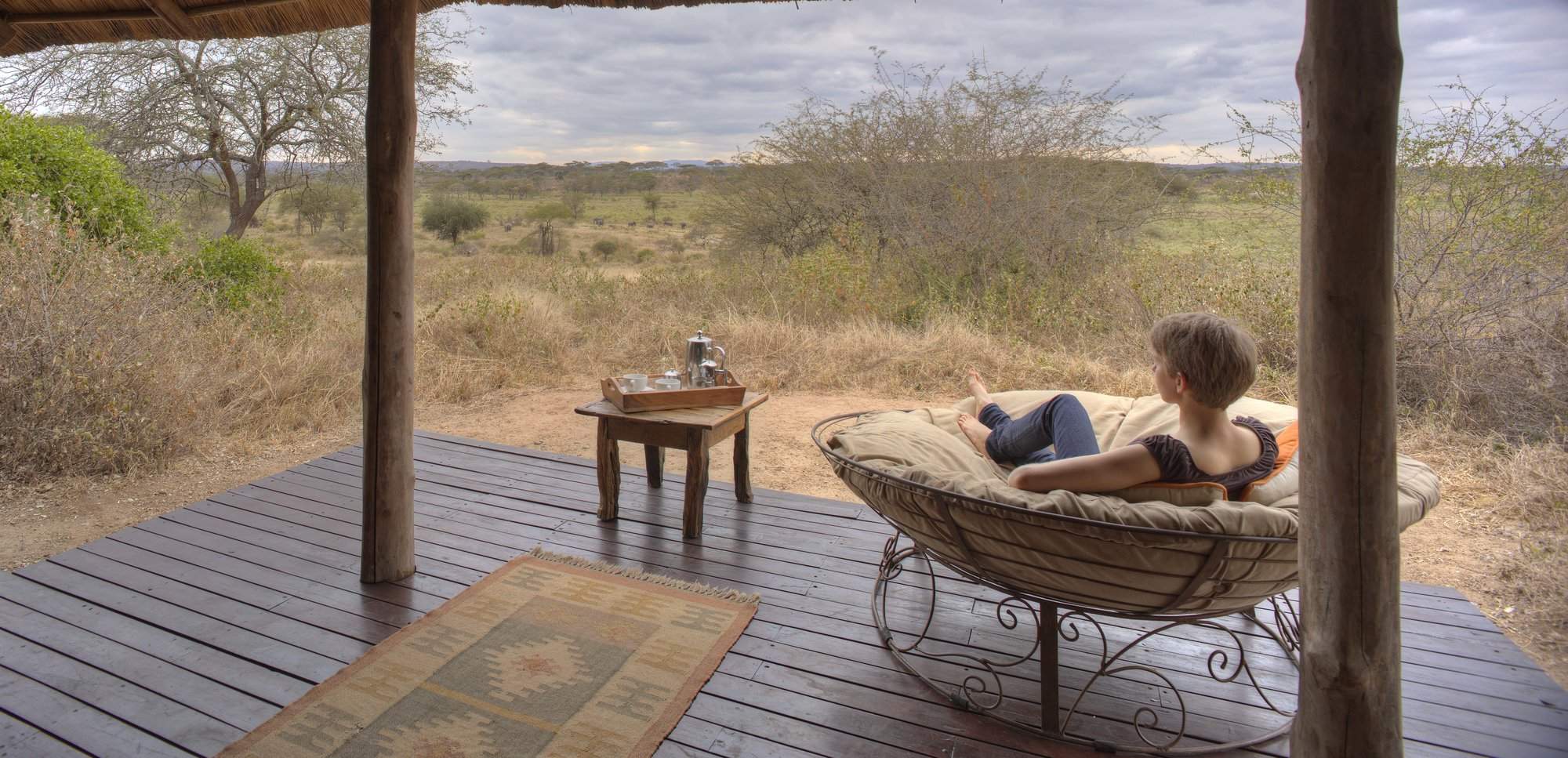 Oliver's Camp
Oliver's Camp is a small, intimate, luxury tented camp in a great location in northern Tanzania's Tarangire National Park.

---

Oliver's Fly-Camp
Get back to basics at Oliver's Fly-Camp, exploring Tarangire National Park on foot and sleeping out in the wilderness.
---

Safaris visiting Tarangire
Just ideas, we'll always tailor-make a trip for you
---
Our travellers' wildlife sightings in Tarangire
This is their success for sightings in Tarangire National Park.
Click on a species for more detail. How we work this out.
---









Spotted Hyena
58% success




Striped Hyena
12% success



Excursions in Tarangire National Park
Optional extra day-drips and excursions possible whilst your staying within Tarangire National Park. Talk to us: these are usually best arranged before you go.
---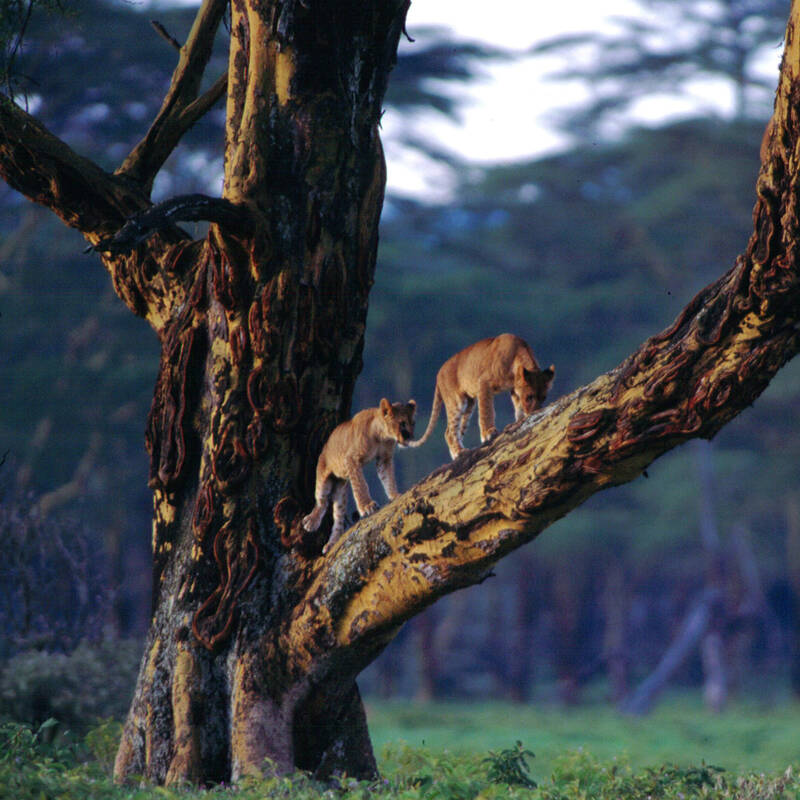 Lake Manyara Safari
Half-day or full-day
Set against the spectacular backdrop of the Rift Valley escarpment, Lake Manyara National Park makes a great safari destination. Here, along with elephant herds and plains game, you'll find jungle-like forests that are home to blue monkeys, a soda lake tinged pink by flamingos and some of Tanzania's best birding.
More about Lake Manyara Safari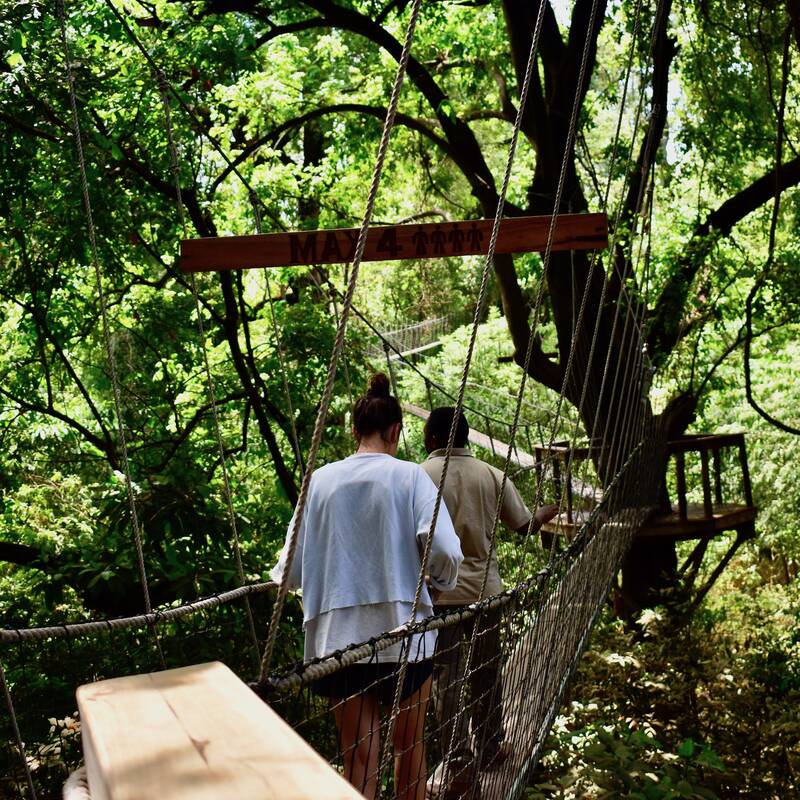 Lake Manyara Treetop Walkway
Usually one hour
Experience the forest of Lake Manyara National Park from a whole new perspective – high up in the trees. The first suspended walkway in Tanzania, it stretches underneath the canopy for 370m between the mahogany and fig trees, giving intrepid visitors a unique view of the surrounding flora and fauna.
More about Manyara Treetop Walk