Useful links featuring Kaingu Lodge

Download a PDF...
To read what we say in our brochure, click on the link to download the brochure section including Kaingu Lodge. To save a copy onto your computer, right-click on the link and select 'Save Target as...'.

Read in more depth...
Click on the link below to read sections from the Bradt guidebook which are related to Kaingu Lodge.
Kaingu Lodge
Put Kaingu Lodge into context - read more about it in the Bradt guide
Useful links...
We want you to understand more about Kaingu Lodge. We're not shy to direct you to their own website as we're confident that a trip there with us will cost you the same or less than booking it any other way, even directly. So follow the links below for more information.
Kaingu Lodge
Click here to visit the Kaingu Lodge website. Here you will find photos and information on the lodge and activities.
Kaingu Lodge is often combined with:
Sort by:
Name


|
% of trips


|
Traveller's rating


Busanga Bushcamp
|
67%
|


On the north-west side of the Busanga Plains, Busanga Bushcamp lies hidden in a small tree island of giant sycamore fig trees and wild date palms. Though not as grand as its sister camps, Kapinga Camp and Shumba Camp, this is a first-class little bushcamp with a very rustic approach...
Read more about Busanga Bushcamp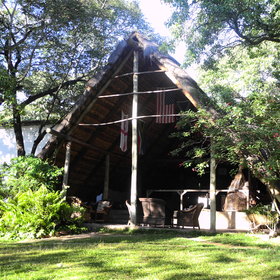 Pioneer Camp
|
67%
|


Pioneer Camp is situated just outside Lusaka, twenty minutes from the international airport - and this location is key to why we sometimes recommend it. If you have an early morning flight out of Lusaka, then spending your last night here might make sense. It's in a fairly ...
Read more about Pioneer Camp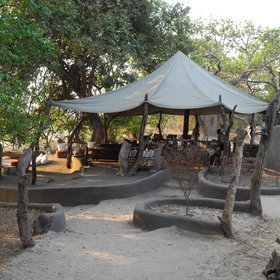 Tena Tena
|
67%
|

Run by Robin Pope Safaris, Tena Tena is in the remote Nsefu Sector, on the north side of South Luangwa National Park in an area rich with game. In August 2012 the camp was moved to a new location, about a kilometre upstream from its previous site, but it remains on the ...
Read more about Tena Tena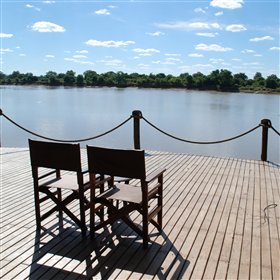 Nkwali
|
67%
|


Built on the banks of the Luangwa River, Nkwali Camp sits under the shade of tall mahogany, ebony and sausage trees. Owned and run by Robin Pope Safaris the camp is well situated a relatively short drive from Mfuwe Airport and overlooking South Luangwa National Park. Nkwali ...
Read more about Nkwali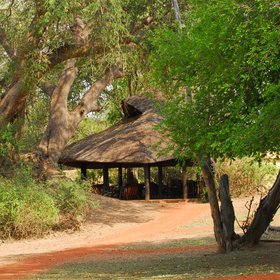 Nsefu
|
67%
|

Nsefu Camp, run by Robin Pope Safaris, is located on a wide bend of the Luangwa River in the remote and game-rich Nsefu sector of the South Luangwa National Park. An hour's drive from their base at Nkwali, and originally built in the 1950s, it is the South Luangwa's oldest ...
Read more about Nsefu
Chaminuka
|
33%
|

Chaminuka Lodge is a safari lodge located in 10,000 acres of miombo woodland and savanna about 30 minutes' drive from Lusaka airport. Built in 1978, it was originally a private home and was converted into a luxury lodge by its owner in 1998. The lodge was built along the ...
Read more about Chaminuka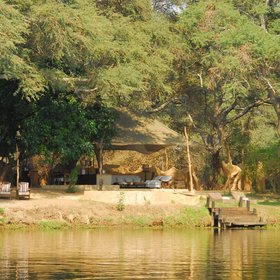 Chongwe River Camp
|
33%
|


Chongwe River Camp is located at the confluence of the Zambezi River and its tributary, the Chongwe River, which forms the western boundary of the Lower Zambezi National Park. It lies in a game management area that reaches a further 80km west along the Zambezi – so while ...
Read more about Chongwe River Camp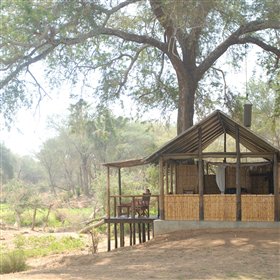 Old Mondoro Bushcamp
|
33%
|


Taking its name from the Shona word for 'lion', Old Mondoro is owned and operated by the Cumings family. It's a small, relatively simple bushcamp situated in a remote area of Zambia's Lower Zambezi National Park, and overlooks reed islands in the Zambezi River where elephants ...
Read more about Old Mondoro Bushcamp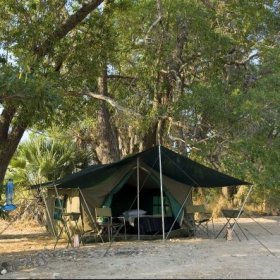 Robin Pope Safaris bush-camp
|
33%
|

If you stay at either of Robin Pope safari's camps in the Nsefu Sector of the South Luangwa National Park, Nsefu or Tena Tena, then it's also possible to opt (in advance) to go on a RPS bushcamp for a night or two – to sleep out with your guide, deep in the bush, around a campfire...
Read more about Robin Pope bush-camp