Useful links featuring Kikadini Villas

Download a PDF...
To read what we say in our brochure, click on the link to download the brochure section including Kikadini Villas. To save a copy onto your computer, right-click on the link and select 'Save Target as...'.
Useful links...
We want you to understand more about Kikadini Villas. We're not shy to direct you to their own website as we're confident that a trip there with us will cost you the same or less than booking it any other way, even directly. So follow the links below for more information.
Kikadini homepage
This doesn't do the villas justice - but it does have some good shots and the personality of the owners shines through.
Kikadini Villas is often combined with:
Sort by:
Name


|
% of trips


|
Traveller's rating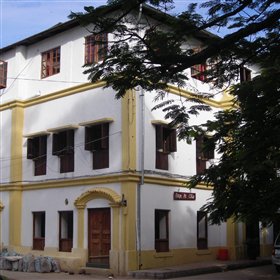 Beyt al Salaam
|
50%
|

Beyt al Salaam, previously Beyt al Chai, has recently reopened it's doors (Jan 2014) having changed owners and been completely refurbished. The Beyt al Salaam is a small boutique hotel which is relaxed and peaceful, and a favourite amongst our travellers. The building ...
Read more about Beyt al Salaam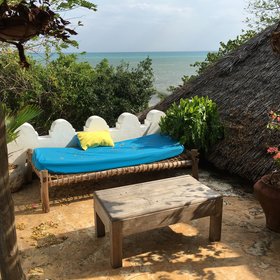 Fumba Beach Lodge
|
38%
|


Fumba Beach Lodge first opened its doors in 2005, and offers plenty of style, character and creativity - with a real feeling of space throughout the lodge. It is the perfect place for those seeking a bit of privacy as there are endless places to sit and relax both around ...
Read more about Fumba Beach Lodge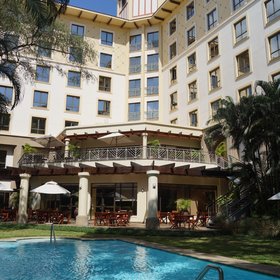 Southern Sun Dar
|
38%
|

The Southern Sun is located in Dar es Salaam's town centre, making it very convenient for those who only have a short stay in the city. With an outdoor pool, restaurant, fitness centre and variety of other facilities, it is a pleasant and good value hotel. Southern Sun ...
Read more about Southern Sun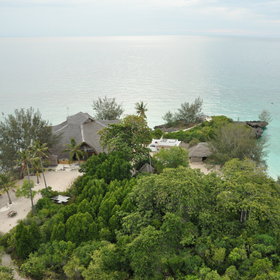 Chumbe Island Lodge
|
25%
|


Chumbe Island is a tiny coral island about six miles by boat from Zanzibar Town. Many years ago, Tanzania's had a military base here and strictly restricted access to the surrounding ocean. Thus the area's coral remained untouched – even by local fishermen. After that, ...
Read more about Chumbe Island Lodge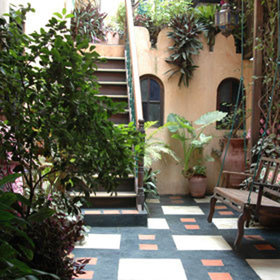 Emerson on Hurumzi
|
12%
|

Right in the heart of Zanzibar's Stone Town, Emerson on Hurumzi (previously known as 236 Hurumzi) is a small boutique hotel that is steeped in history. It was re-opened in 2014, after the owners had spent several years lovingly restoring the building to recapture the grandeur ...
Read more about Emerson on Hurumzi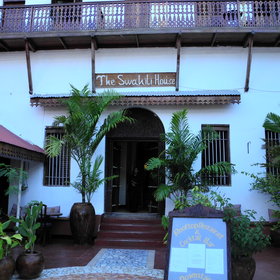 Swahili House
|
12%
|


The Swahili House first opened its doors in June 2009 and we have since stayed on a number of occasions. Aiming to be a high quality boutique hotel, it is the sister property to Fumba Beach Lodge and built to a similar standard. Swahili House is located in the back streets ...
Read more about Swahili House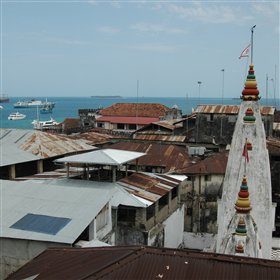 Zanzibar Coffee House
|
12%
|

The small Zanzibar Coffee House Hotel sits above a coffee shop down one of Stone Town's narrow streets. All their coffee comes from the owner's plantation in southern Tanzania. The beans are roasted on site at the hotel, and as a result the entire hotel has a lovely aroma...
Read more about Zanzibar Coffee House
Mchanga Beach Lodge
|
12%
|


Mchanga Beach Lodge is a small, owner-operated beach hotel on Zanzibar's east coast. It's a sandy plot (mchanga means sand in Swahili), right on the beach. Standing in lush gardens on the site of a very basic old beach lodge, the small and simple Mchanga Beach Lodge first opened in 2008...
Read more about Mchanga Beach Lodge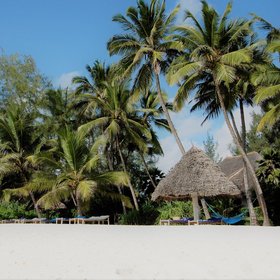 Pongwe Beach Hotel
|
12%
|


Nestled between two outcrops of coral rock and on a secluded stretch of white-powdery beach, Pongwe Beach Hotel was opened in 2001 and refurbished in 2017. It's a quiet, simple and great-value little lodge on a sheltered cove, dotted with palm trees, hammocks and sun loungers...
Read more about Pongwe Beach Hotel
Lake Manze Adventure Camp
|
12%
|

Lake Manze Adventure Camp opened in 2007 on a prime location overlooking Lake Manze, which is one of the more northerly of a series of lakes and rivers within a rich alluvial floodplain of the Rufiji River. Set in a grove of borassus, doum and wild date palms, it lies at ...
Read more about Lake Manze Camp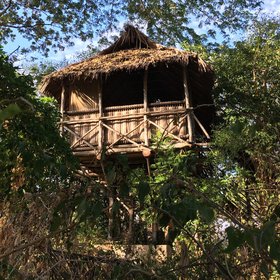 Chole Mjini Lodge
|
12%
|

Chole Mjini is one of the most original small lodges that we know in East Africa. It stands on Chole Island, just off the coast of Mafia Island, which is a peaceful and charming hideaway in an area that sees little tourism.The lodge was built to be environmentally sound, ...
Read more about Chole Mjini Lodge