Useful links featuring Pinewood Beach Resort

Useful links...
We want you to understand more about Pinewood Beach Resort. We're not shy to direct you to their own website as we're confident that a trip there with us will cost you the same or less than booking it any other way, even directly. So follow the links below for more information.
Pinewood Beach Resort is often combined with:
Sort by:
Name


|
% of trips


|
Traveller's rating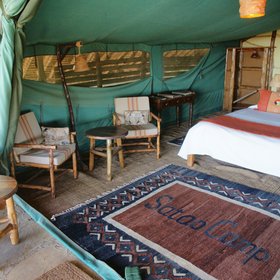 Satao Camp
|
40%
|

Spread out among tamarind and acacia trees near the seasonal Voi River, Satao Camp is the only camp in this area of Tsavo East National Park. Fairly large by safari standards, it is owned and managed by one of Kenya's most respected safari companies, and is regularly visited ...
Read more about Satao Camp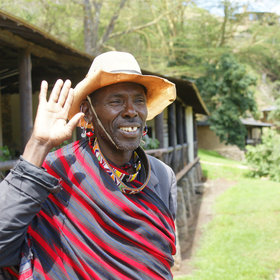 The Emakoko
|
40%
|


A new, upmarket, owner-managed lodge, opened at the beginning of 2012, The Emakoko straddles the southern boundary of Nairobi National Park, marked by the gorge of the Mbagathi River in an area where three rivers converge. The lodge has the national park's much underrated ...
Read more about The Emakoko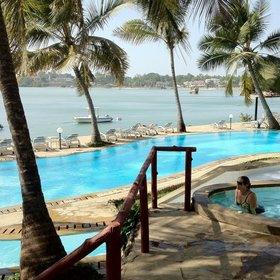 Mnarani Club
|
20%
|


Mnarani Club is a well established family hotel, set in 40 acres of landscaped gardens, on the cliffs above Kilifi Creek, 60km north of Mombasa. The hotel, named after the village and the old Swahili ruins on the south side of the creek, is pronounced "Narani", with a bit ...
Read more about Mnarani Club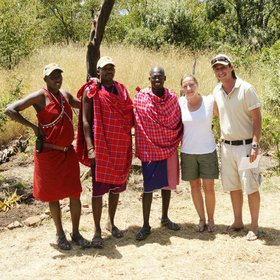 Encounter Mara
|
20%
|


Encounter Mara is a luxury tented camp, opened in 2011, tucked in a shady forest of orange-leaf croton and Euclea trees on the edge of a vast open plain in the recently created Mara Naboisho Conservancy. There are no permanent structures at the camp and thus never anything ...
Read more about Encounter Mara
Offbeat Meru
|
20%
|

Located in Bisanadi National Reserve, right next to the main Meru National Park, Offbeat Meru is a traditional tented camp, looking across a small river. The camp has all the basic comforts, but very little in the way of permanent structures, so is likely to appeal to safari ...
Read more about Offbeat Meru
Kicheche Laikipia
|
20%
|

With only six tents, Kicheche Laikipia is a small camp offering comfort and quality, one of a handful of properties located in the 360km² Ol Pejeta Conservancy. It's the most luxurious option in the conservancy, with a wide range of activities, and a lovely location, with ...
Read more about Kicheche Laikipia
El Karama Eco-Lodge
|
20%
|


With a name meaning 'treasured possession' or 'answer to prayer' in Arabic, El Karama, as it's usually known, is a working cattle ranch and wildlife sanctuary on the banks of the Ewaso Nyiro River in the Laikipia region north of Mount Kenya. It was named for purely sentimental ...
Read more about El Karama Eco-Lodge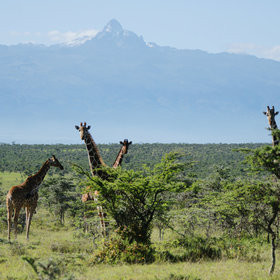 Karisia Walking Safaris
|
20%
|


Karisia Walking Safaris is a small, family-run set-up in a remote part of Northern Laikipia. Based on Tumaren ranch, a 3000-acre (12-square-kilometre) wildlife conservancy, Karisia specialise in camel-assisted walking safaris that explore the farther reaches of Laikipia...
Read more about Karisia Walking Safaris
Kicheche Bush Camp
|
20%
|

Located in the quiet Olare Motorogi Conservancy and with only six tents dotted through the bush, Kicheche Bush Camp is an intimate tented camp owned in partnership with photographer Paul Goldstein. As a result, there is a keen focus on wildlife viewing and photography here, ...
Read more about Kicheche Bush Camp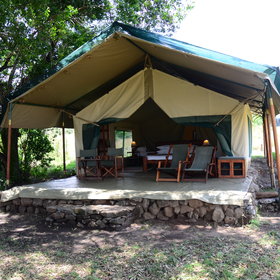 Kicheche Mara
|
20%
|


Kicheche Mara is a relatively small, well-designed and very well run bushcamp in Acacia Valley, stretched out above the Olare Orok stream in Mara North Conservancy. It has just eight tents, with a real bush feel and no fence separating it from the surrounding wildlife. Kicheche ...
Read more about Kicheche Mara