Useful links featuring Lewa Safari Camp

Download a PDF...
To read what we say in our brochure, click on the link to download the brochure section including Lewa Safari Camp. To save a copy onto your computer, right-click on the link and select 'Save Target as...'.
Useful links...
We want you to understand more about Lewa Safari Camp. We're not shy to direct you to their own website as we're confident that a trip there with us will cost you the same or less than booking it any other way, even directly. So follow the links below for more information.
Lewa Safari Camp is often combined with:
Sort by:
Name


|
% of trips


|
Traveller's rating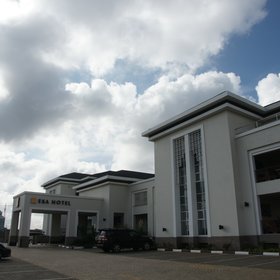 Eka Hotel
|
50%
|


This business-class hotel on the Mombasa highway is one of the closest in the capital to Nairobi Jomo Kenyatta International Airport – 12km away. Opened in 2012, it has a modern, functional style, late bar, and excellent buffet breakfasts. Arriving at the Eka, your vehicle ...
Read more about Eka Hotel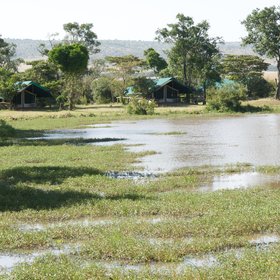 Little Governors Camp
|
50%
|


On the lip of an old oxbow of the Mara River, now a broad marsh frequented by elephants, Little Governors' Camp is one of only two places to stay in the Mara Triangle sector of the Maasai Mara National Reserve. Getting to Little Governors', there's some extra excitement ...
Read more about Little Governors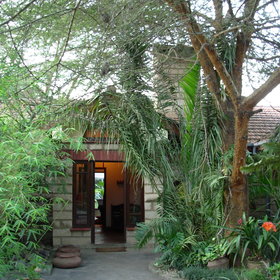 Macushla House
|
33%
|


Macushla House is a converted home situated in the leafy, quiet Langata area of southwest Nairobi. This residential suburb is about 18km from downtown Nairobi and 30km from the international airport. Because Macushla House is owner-managed, it has a very personal and intimate feel to it...
Read more about Macushla House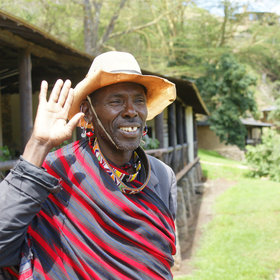 The Emakoko
|
33%
|


The Emakoko is an upmarket, owner-managed lodge that opened at the beginning of 2012. It straddles the southern boundary of Nairobi National Park, marked by the gorge of the Mbagathi River in an area where three rivers converge. The lodge has the national park's much underrated ...
Read more about The Emakoko
Borana
|
17%
|


Borana is a stunning lodge, privately owned by the Dyer family for three generations and set on the ranch of the same name. With a vast swathe of wilderness and few of the usual park rules, Borana treats its guests to an exclusive safari experience and offers a wide array ...
Read more about Borana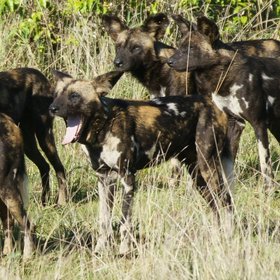 Sosian
|
17%
|

First built in the 1940s, then abandoned during the 1990s, Sosian was completely restored as a riding and game-viewing base in 2002. It's still a working cattle ranch, too, with a 1,600-head herd of Boran cattle - which is the largest stud Boran herd in Kenya. The main ...
Read more about Sosian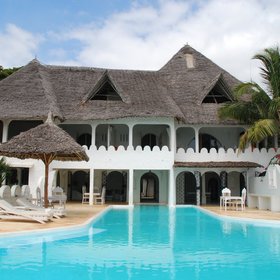 Msambweni Beach House
|
17%
Far to the south of Diani Beach, where the coast consists of cliffs above the beach, the secluded Msambweni Beach House looks out across the Indian Ocean. There are three large and handsome Swahili-style double rooms in the main house. In front of this, possibly the largest ...
Read more about Msambweni Beach Hse
Joy's Camp
|
17%
|


Some 26km east of the Natorbe Gate of Shaba National Reserve this remote tented camp (named after the late naturalist Joy Adamson who camped at this spot while working with predators here) is one of the very few accommodation options in Shaba. Its ten large tents stretch ...
Read more about Joys Camp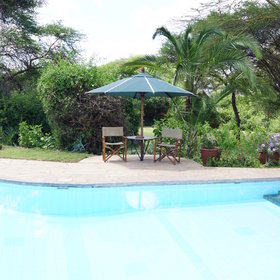 Tortilis Camp
|
17%
|

Slightly outside the southern boundary of Amboseli National Park, Tortilis, named after the Acacia tortilis trees of the area, is a luxury safari camp clustered around a gentle rise. On a clear day, there are fantastic views of Kilimanjaro from the lounge and dining area...
Read more about Tortilis Camp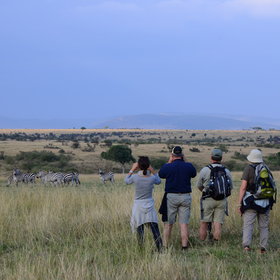 Elephant Pepper Camp
|
17%
|


Elephant Pepper is a small, tented camp located in the protected Mara North Conservancy. Originally built in 1984, it was named after the grove of elephant pepper trees it's nestled in. From here you can explore the game of the Mara North Conservancy, or venture into the ...
Read more about Elephant Pepper Camp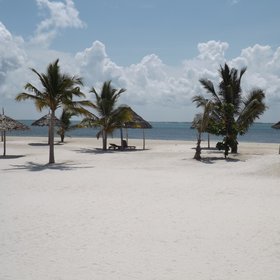 Kono Kono Beach Villas
|
17%
|


Kono Kono is a newly refurbished beach resort located on the western tip of the Michamvi peninsula, on the east coast of Zanzibar. It has been built in a tropical forest overlooking Chwaka Bay - which is now a protected conservation area, making it very quiet and remote...
Read more about Kono Kono