Useful links featuring Nuarro Mozambique
Useful links...
We want you to understand more about Nuarro Mozambique. We're not shy to direct you to their own website as we're confident that a trip there with us will cost you the same or less than booking it any other way, even directly. So follow the links below for more information.
Nuarro's own website
Click here to go to Nuarro's own website which features more pictures and additional useful information.
Nuarro Mozambique in the media
We often arrange African trips for top journalists and a few of the resultant articles are online. Pieces written about Nuarro Mozambique include:
See our articles page for more pieces about our trips and safaris
Nuarro Mozambique is often combined with:
Sort by:
Name


|
% of trips


|
Traveller's rating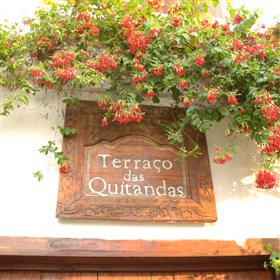 Terraco das Quitandas
|
33%
|


The house of Terraço das Quitandas is a stunning old building located in the heart of Ilha do Moçambique's stone town. Over 300 years old, it has been home to many different merchants and traders, and during the last few decades of Portuguese rule, was the staff house for ...
Read more about Terraco das Quitandas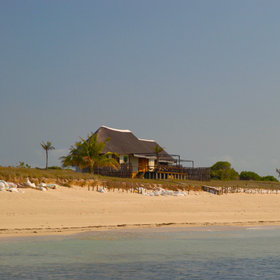 Coral Lodge
|
17%
|


Coral Lodge is located on the central Mozambican coastline, just south of Nacala. With only ten villas it is small, with smart and modern touches, yet an unpretentious vibe. It sits on a lovely wild stretch of beach, and is also in easy reach of the fascinating and historical ...
Read more about Coral Lodge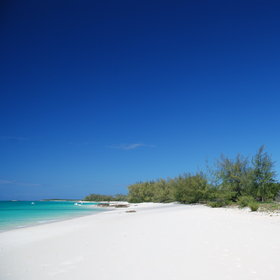 Vamizi Lodge
|
17%
|


STOP PRESS: In Dec 2014 Vamizi Lodge announced that it was closing for the foreseeable future. We do not currently have any further information about when it may re-open. The villas remain in operation. Please call us for the latest details. Vamizi Island is located in ...
Read more about Vamizi Lodge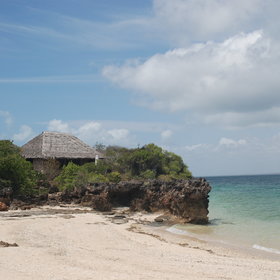 Azura at Quilalea
|
17%
|


Azura at Quilalea is the second luxury Indian Ocean Retreat from the Azura Retreats group. It is bringing Azura's trademark African-chic style to Quilalea Private Island, a private, wholly uninhabited island paradise, with just 9 handcrafted seafront villas, ensuring total ...
Read more about Azura at Quilalea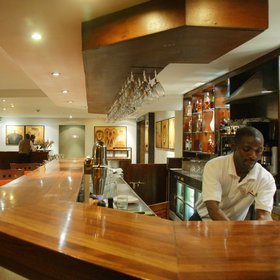 Ole-Sereni
|
17%
|


Opened in 2009, the Ole-Sereni is a convenient hotel for Nairobi's airports. The building, which formerly housed the US Embassy, borders the north side of Nairobi National Park, and has a first-floor terrace giving direct views across the savannah. Arrival at Ole-Sereni ...
Read more about Ole-Sereni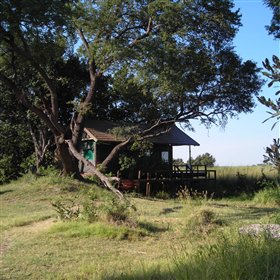 Shinde Camp
|
17%
|

Shinde, meaning 'tree squirrel' in Setswana, is situated on the edge of an area of deep water and lagoons in the heart of the Okavango Delta. It's a well-established camp in a private reserve just to the north of the Moremi Game Reserve. Its wide open floodplains sit alongside ...
Read more about Shinde Camp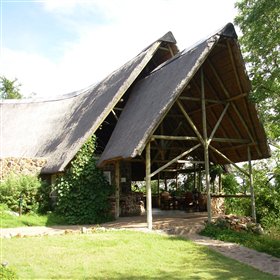 Muchenje Safari Lodge
|
17%
|


Set high on an escarpment within the Chobe Forest Reserve, Muchenje Safari Lodge overlooks a seasonal floodplain and the Chobe River, with Namibia's Zambezi Region (formerly the Caprivi Strip) in the distance. From this peaceful spot, about 50m west of the bustling town ...
Read more about Muchenje Safari Lodge
Kicheche Bush Camp
|
17%
|

Located in the quiet Olare Motorogi Conservancy and with only six tents dotted through the bush, Kicheche Bush Camp is an intimate tented camp owned in partnership with photographer Paul Goldstein. As a result, there is a keen focus on wildlife viewing and photography here, ...
Read more about Kicheche Bush Camp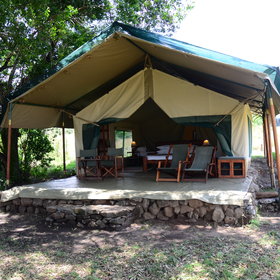 Kicheche Mara
|
17%
|


Kicheche Mara is a relatively small, well-designed and very well run bushcamp in Acacia Valley, stretched out above the Olare Orok stream in Mara North Conservancy. It has just eight tents, with a real bush feel and no fence separating it from the surrounding wildlife. Kicheche ...
Read more about Kicheche Mara