3 great extras, day-trips & excursions whilst you're staying in Hansa Hotel
Many of the places that we feature in Africa include a full range of activities, but sometimes optional extras are possible – day-trips and excursions which are worth adding into your stay and are best arranged before you go.

Talk to us about anything which interests you before you finalise your trip with us. Meanwhile, just 3 of the possibilities from Hansa Hotel are noted below; we hope they help to give you some inspiration.
Sort by:
Name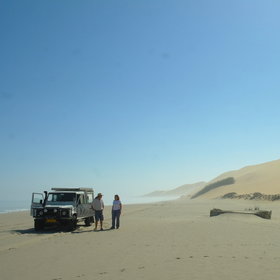 Coast and Sandwich Harbour
Full day including lunch
One of our top recommendations: experience this usually inaccessible part of the Skeleton Coast, where the dunes of the Namib plunge into the Atlantic Ocean. On this adventurous 4WD trip, guided by experts in the area, you'll explore the Kuiseb Delta and (tide dependent) traverse dunes and drive down the beach to reach Sandwich Harbour, a remote freshwater lagoon with abundant birdlife. More about Coastal tour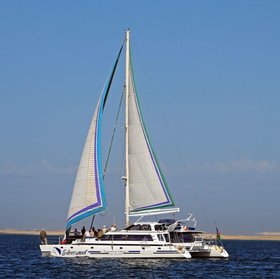 Dolphin and seal cruise
Half day, including brunch.
For something a little different, why not enjoy a cruise around the Walvis Bay lagoon. This trip offers a welcome break from driving, allowing travellers to seek out the 'marine big 5' and enjoy an oyster brunch. As well as aquatic life you can expect to see a range of bird species that call the Skeleton Coast home. More about Dolphin and seal cruise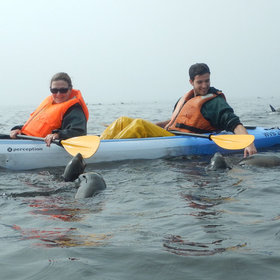 Kayaking with seals
Morning including tea, coffee & sandwich
Get up close and personal with a colony of Cape fur seals on a kayaking excursion from Walvis Bay. Enjoy a gentle morning's paddle in Walvis Bay Lagoon as seals surround and interact with you and your kayak. If you're lucky you may even catch a glimpse of some Heaviside's or bottlenose dolphins. More about Kayaking with seals