Top 2 lodges and safari camps in Lake Natron
Listed below are our recommendations for nice places to stay around Lake Natron. Ask us for more details of what's likely to suit you best!
Sort by:
Name


|
Traveller's rating


|
No. of reviews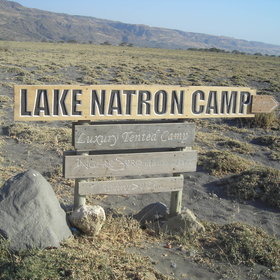 Lake Natron Camp

Situated close to Lake Natron, Ngare Sero Lake Natron Camp sits on the surrounding grassy flats. (Note that this camp is often ...More about Lake Natron Camp
A very good camp but a bit weird as we were the only guests there (more were soon arriving). Our Masai guide, Raphael, was excellent and he took us on two walks to Lake ... Lake Natron Camp reviews...
Moivaro Lake Natron Tented Camp

Moivaro Lake Natron Tented Camp is often also called 'Lake Natron Tented Camp', and sometimes known as 'Lake Natron Moivaro Camp' ...More about Moivaro Natron Tented
We were told this was the better of the two tented camps in the area. It was fine, but there are new accomodations now and we would investigate this for a return trip. The ... Moivaro Natron Tented reviews...