Lupita Island: in detail
Lupita Island beach holidays: the full story
One of the geological wonders of the world, the East African Rift is responsible for the creation of Lake Tanganyika which forms the western boundary of Tanzania. This rift lake is split between Democratic Republic of Congo (DRC), Zambia and Burundi, with Tanzania retaining the largest share. It is the second largest, deepest and oldest freshwater lake in the world (after Siberia's Lake Baikal), and is estimated to contain around 16% of the world's freshwater. It is home to hundreds of species of fish, perhaps most importantly over 250 species of endemic cichlids. The lake is a vital element of the lives of the local people – providing both employment and sustenance.

In the south of the lake, approximately 180km south of Mahale Mountains, and 120km west of Katavi National Park, there lies the only archipelago found in Lake Tanganyika. A number of these islands are uninhabited, but one is privately owned and run as a luxury island escape – Lupita Island, 5km from the mainland. This 130-acre outcrop rises out of the lake to around 400m, with small tracks winding up through the grass and shrub vegetation to the lodge at the top of the island. There are very few mammals that call the island home, but a good variety of species of birds, including African fish eagle, black kite, collared sunbird, golden breasted bunting and malachite and pied kingfishers.

Getting to Lupita Island
Lupita Island is reached via the island's private airstrip on the mainland – Kipili. It is a 20 minute drive through the village from there to Lupita's jetty, then a 15 minute speedboat ride to the island.
When it comes to getting to Kipili, there are a number of options. From
Northern Tanzania
:
Scheduled flights go to western Tanzania only twice a week – Mondays and Thursdays. Nomad Tanzania operates a flight to Katavi National Park and Mahale Mountains National Park on these days, but only for guests staying at their camps in these areas. This originates in Arusha and goes direct, only stopping once in the Serengeti in high season. You would then take a Safari Airlink flight from Katavi/Mahale on to Kipili.
Alternatively, it is possible to charter from the Serengeti to Kipili (via Katavi on request) with Auric Air.
From
Southern Tanzania
:
Scheduled flights follow the same pattern, only going on Mondays and Thursdays. Safari Airlink flies from Dar es Salaam to the Selous Game Reserve, to Ruaha National Park, to Mahale Mountains, to Katavi National Park and on to Kipili on request. It is possible to reach Kipili from any of these places, following that route.
Where to stay on Lupita Island
There's only one place to stay on Lupita Island – Lupita Island Lodge. Ask us for the latest details on this private island escape.
Where to stay in Lupita Island
Our suggestions for beach lodges in Lupita Island
---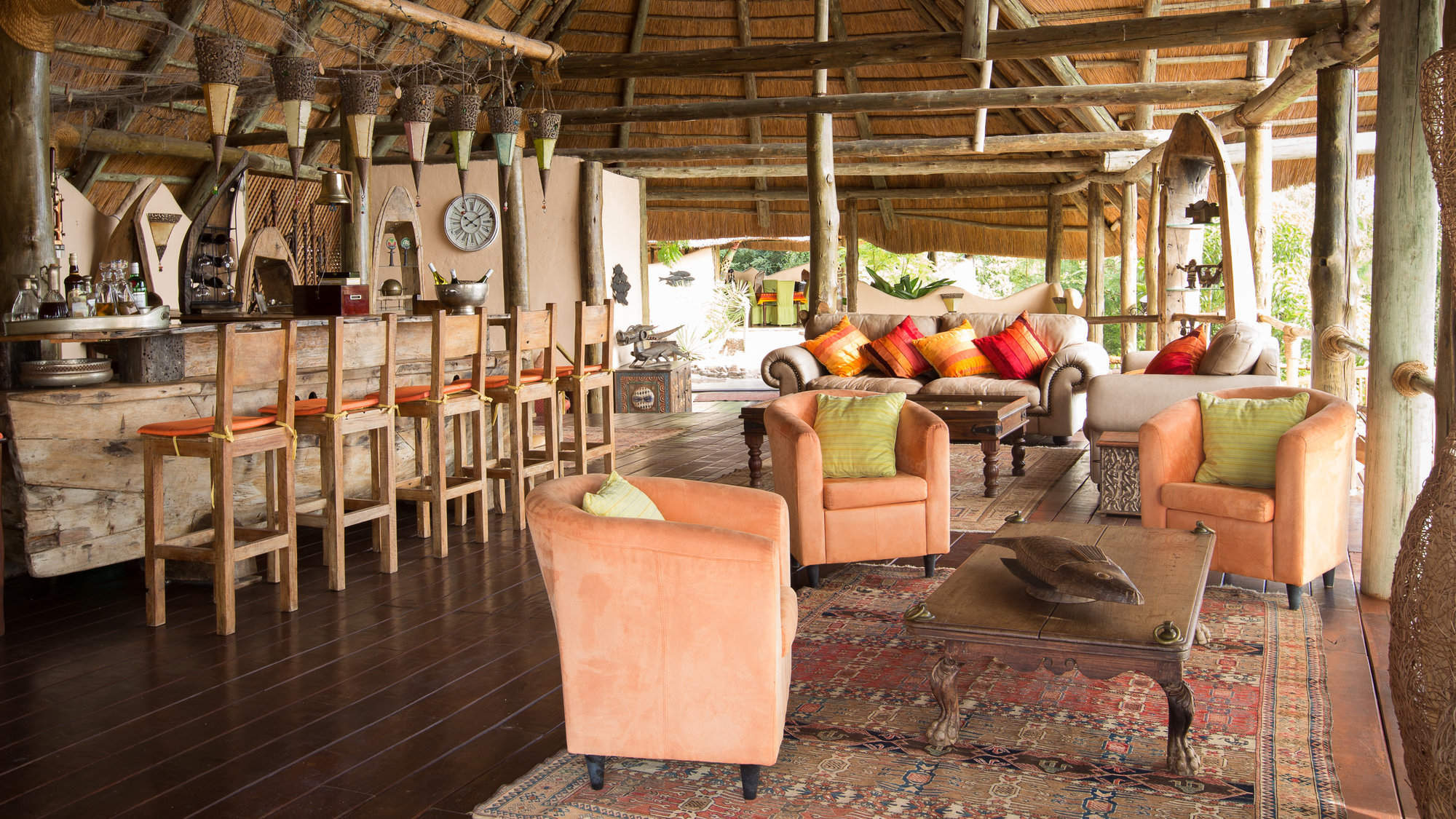 Lupita Island Lodge
Lupita Island Lodge is a private, luxury resort on Lake Tanganyika, with a full menu of activities to participate in when lazing feels too lazy.
---