Our Best place to stay in Nkhotakota Wildlife Reserve
The best lodge we can recommend opened in April 2011, a luxury eco-lodge lying deep within the reserve at the confluence of the Bua & Kachenga rivers and has quickly established itself as one of the finest lodges anywhere in Malawi.
Sort by:
Name


|
Traveller's rating


|
No. of reviews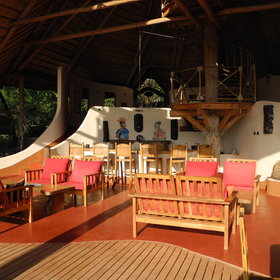 Tongole Wilderness Lodge

Located in the heart of the Nkhotakota Wildlife Reserve, on the banks of the Bua River, the eco-friendly Tongole Wilderness Lodge ...More about Tongole Wilderness Lodge
Tongole Lodge is both an uplifting story and a worry. The wild life park has been fenced leaving Tongole Lodge outside the park. The animals have been moved into the park ... Tongole Wilderness Lodge reviews...