Overview: Fish River Canyon day trip
For those who want to do more than just stand on the Canyon's edge and peer down, but don't have the time (or inclination!) to take part in a multi-day hike, this 4WD excursion taking you into the heart of the canyon is the perfect option.
NB
To enjoy this activity you will need to be staying at
Fish River Lodge
.
Certainly not for the faint-hearted, the trip will start with a hair-raising drive early in the morning. An experienced guide will leave you down steep descent roads, travelling deeper and deeper into the canyon. You'll stop off every now and again to stretch your legs and take advantage of some truly incredible photo opportunities. The scenery in this area is a geographers dream, and your guide will be able to explain many of the geological features along the way. The canyon is over 500 million years old and the dramatic fault lines and different rock types, from rough limestone, shiny quartzites and fine shale tell the story of its history.
Upon reaching the bottom of the canyon you'll walk down a little further to some permanent rock pools where you'll base yourself for the next couple of hours. Use this time to explore the area a little on foot, relax and have some lunch, and, of course, take a cooling and very refreshing dip in the water!
Everyone will re-group after lunch and the ascent back up the canyon will begin. Keep your eyes peeled for kudu, oryx, klipspringer and potentially even the elusive mountain zebra whist scaling the steep roads back up to Fish River Lodge.
What to bring and wear:
although the mornings may start out quite cool, it can very quickly get hot so bring layers. The 4WD has a canopy but depending on which direction its facing, you may find yourself in the sun so we'd recommend that you bring long-sleeves and legs as well as plenty of sunscreen to help protect you. You'll need some fairly sturdy shoes for the short amounts of walking and climbing you'll need to do to get down to the rock pools. Of course, don't forget your swimming stuff too!
Please note
:
Expert Africa
can only arrange this 4WD trip down the canyon as part of a full,
Expert Africa
itinerary which stays at the
Fish River Lodge
. Ask us to include this lodge in your tailor-made trip if you'd like to do this excursion down into the canyon.
Start location

During winter (April to October) the trip will generally depart at 8am and arrive back at Fish River Lodge around 3/4pm. In the summer months (November to March), to help combat the extreme heat, the trip departs at 6am, arriving back at 12/1pm.

Meals included

This trip includes a packed lunch which you'll enjoy by the rock pools.

Duration

Half-full day (starting early morning)
Photo gallery
What to look forward to.
---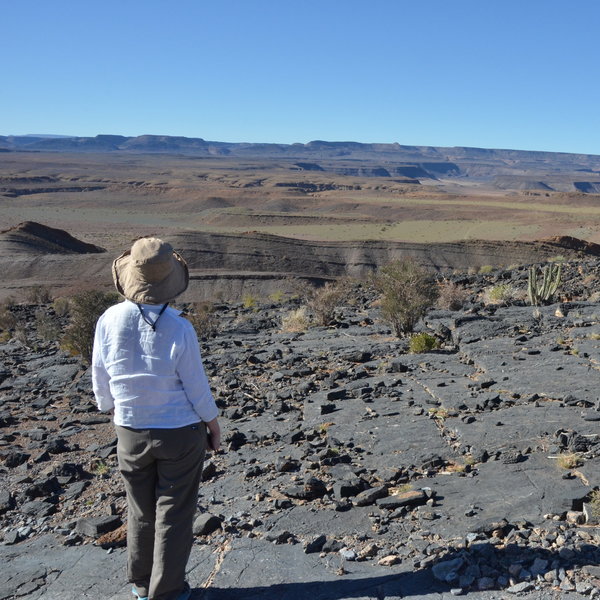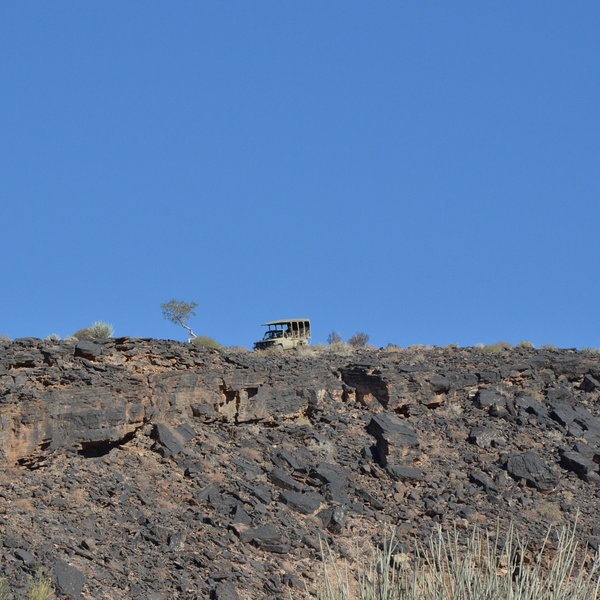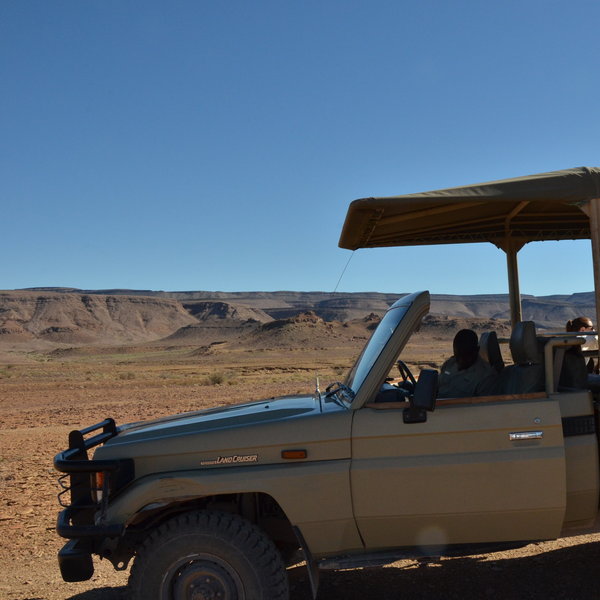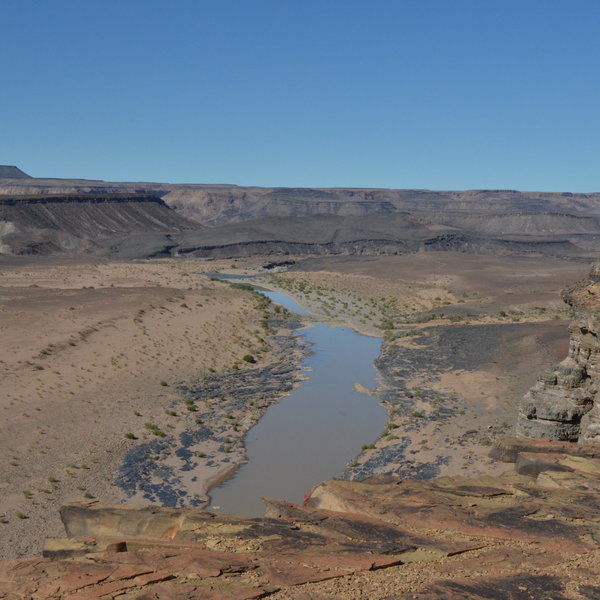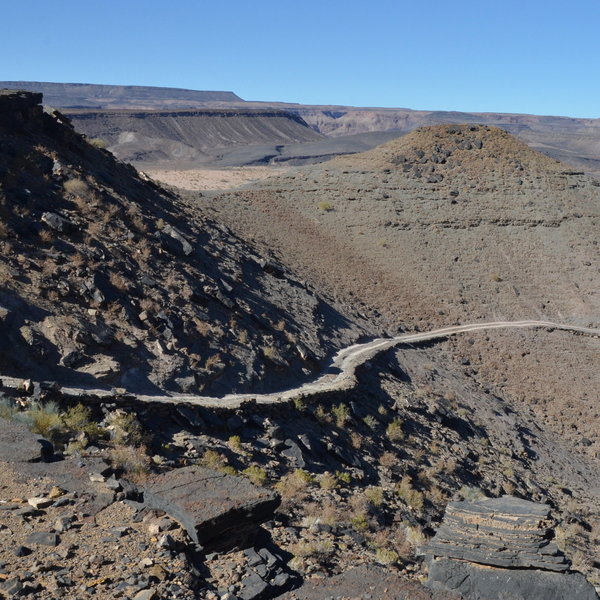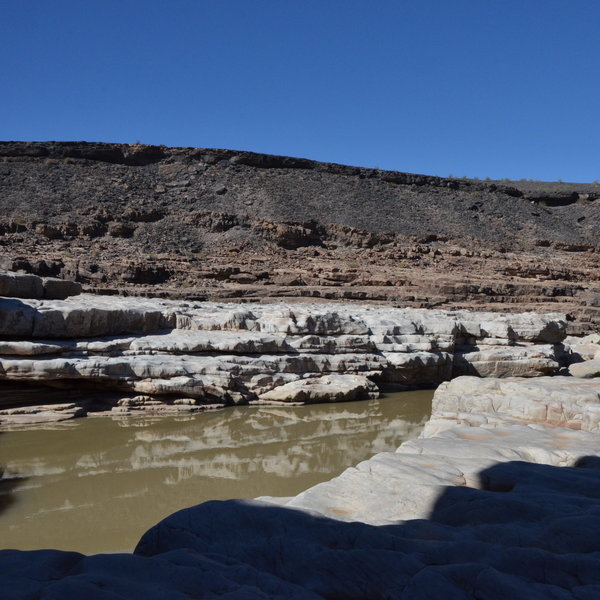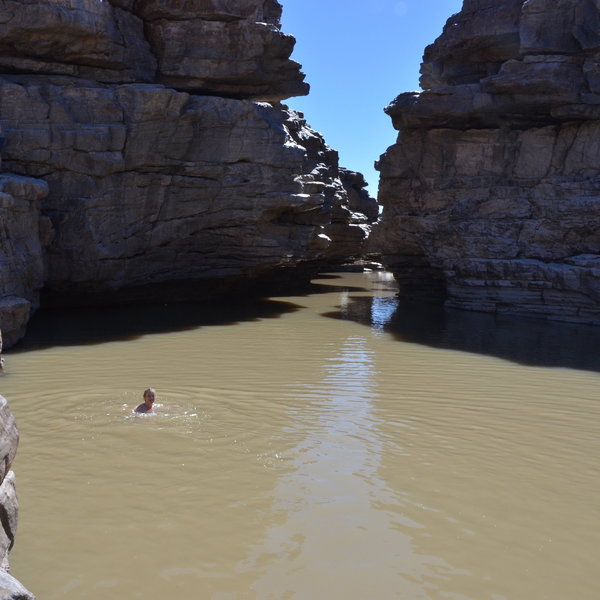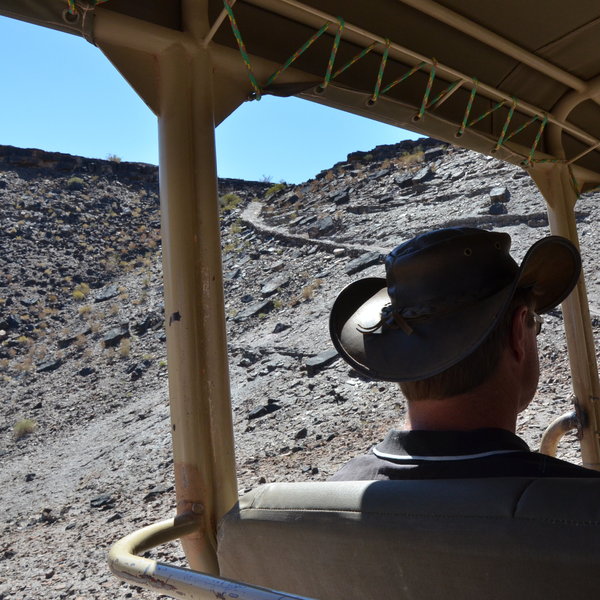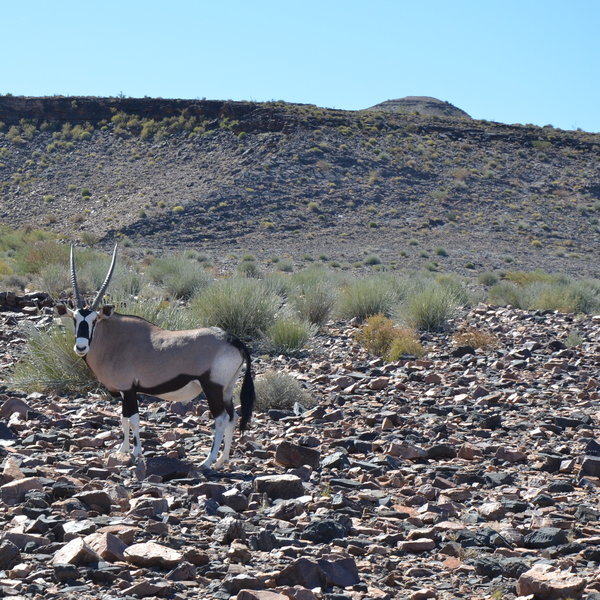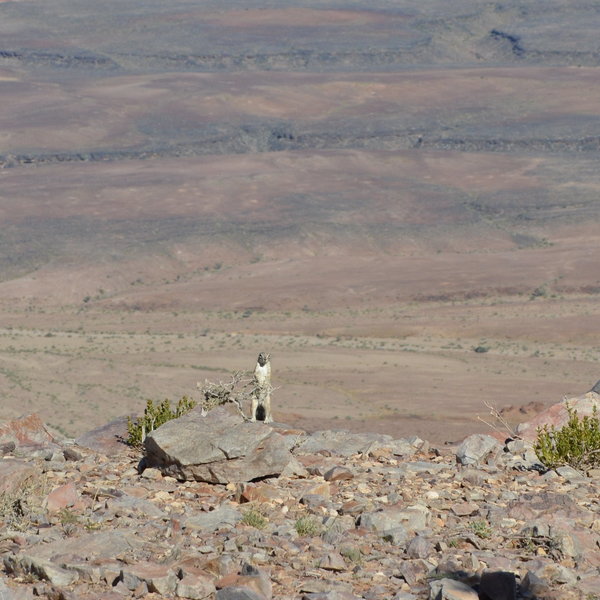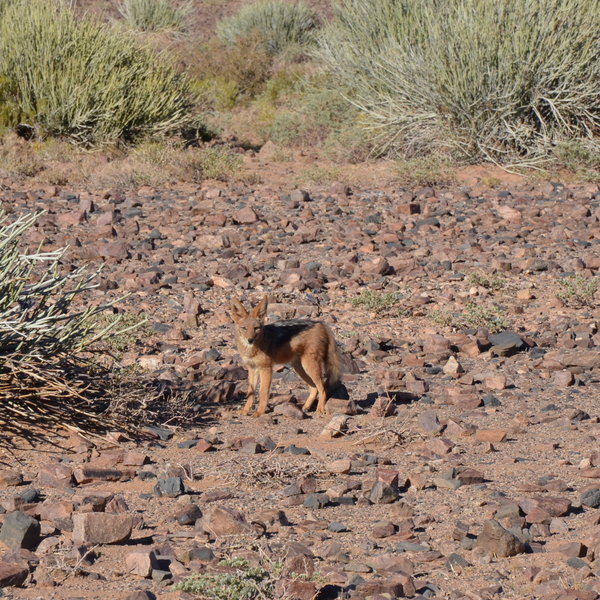 Fish River Canyon day trip reviews
28 independent first-hand comments from our travellers.
---
Other excursions in Namibia
Inspiration and great ideas for other experiences in Namibia to include in your holiday.
---
Namibia fact file
Useful information to help you prepare for your trip in Namibia
---