Useful links featuring Zebra Kalahari Lodge
Useful links...
We want you to understand more about Zebra Kalahari Lodge. We're not shy to direct you to their own website as we're confident that a trip there with us will cost you the same or less than booking it any other way, even directly. So follow the links below for more information.
Zebra Kalahari Lodge's website
Click the link for Zebra Kalahari Lodge's homepage on the Leading Lodges website.
Zebra Kalahari Lodge is often combined with:
Sort by:
Name


|
% of trips


|
Traveller's rating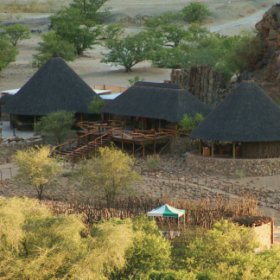 Khowarib Lodge
|
100%
|


Khowarib Lodge is nestled on the banks of the Hoanib River where it runs through the dramatic Khowarib Gorge in north west Namibia. The lodge is well situated for travellers who want to explore this spectacularly remote corner of the country. None of the Expert Africa ...
Read more about Khowarib Lodge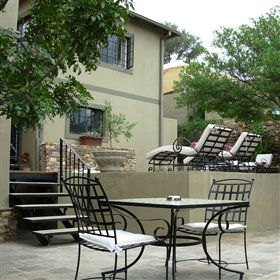 Olive Grove
|
100%
|

The Olive Grove is a stylish guesthouse in Windhoek's Klein Windhoek suburb. Taking its name from the neighbouring grove of olive trees, the guesthouse is located in a renovated old house. It was opened in early 2004, and has become a favourite place to stay in Namibia's capital city...
Read more about Olive Grove
Ongava Tented Camp
|
100%
|


The small Ongava Tented Camp is nestled in mopane woodland at the foot of a low hill on the private 300km2 Ongava Reserve, overlooking a waterhole. The reserve borders Etosha National Park on the south side, near the Andersson Gate, and benefits from similar wildlife, with ...
Read more about Ongava Tented Camp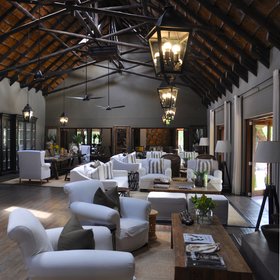 Mushara Lodge
|
100%
|

Just 8km from the eastern gate of Etosha National Park, in its own private reserve, the sizeable Mushara Lodge is designed for travellers who want to visit Etosha, whilst staying in a more comfortable place than the restcamps within the park. It offers well-appointed rooms ...
Read more about Mushara Lodge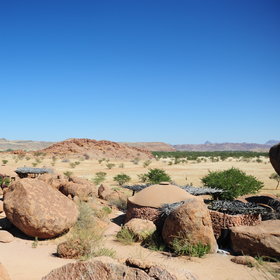 Camp Kipwe
|
100%
|

Camp Kipwe, set within the Twyfelfontein Conservancy, is built to an unusual design that fits in harmoniously with its rocky kopje surroundings in the Aba Huab valley. Set among the boulders at Camp Kipwe are a series of innovative igloo-shaped bungalows and a suite, some ...
Read more about Camp Kipwe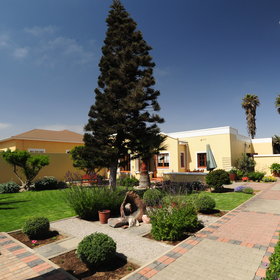 Cornerstone Guesthouse
|
100%
|

Cornerstone Guest House is a small, owner-run bed and breakfast, situated in a residential area within easy walking distance of Swakopmund's old town centre – and plenty of restaurants. In the opposite direction, the ocean is a short walk away. There are seven comfortable ...
Read more about Cornerstone Guesthouse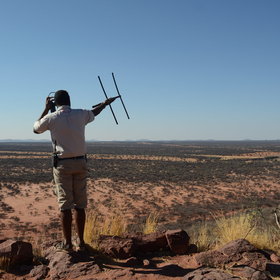 Okonjima Plains Camp
|
100%
|


Set amidst plains and rolling hills in a 220km2 private reserve just south of Otjiwarongo, Okonjima Plains Camp opened in 2014. It is the most affordable of the places to stay on the Okonjima Nature Reserve, whose raison d'etre is the AfriCat Foundation, set up to conserve ...
Read more about Okonjima Plains Camp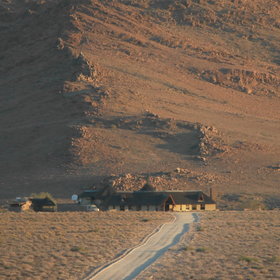 Hoodia Desert Lodge
|
100%
|


Named after a flowering cactus, Hoodia Desert Lodge, opened in 2008 and is owned and managed by Thomas and Henreza Becker. The lodge is set at the foot of the Namib-Naukluft Mountains overlooking the ephemeral Tsauchab River, and backed by plains that seem to go on forever...
Read more about Hoodia Desert Lodge