De Hoop Nature Reserve: in detail
De Hoop Reserve trips: the full story
Although only 60km of gravel road south of Swellendam, De Hoop Nature Reserve seems to be well off any beaten track and is bypassed by most visitors. That's a shame, as it's a first-rate park that is well worth exploring for at least a few days.

De Hoop was proclaimed in 1953 as a nature reserve. It's a fairly small park, covering just 340km², but has an amazing diversity of ecosystems within its boundaries; it is, for example, home to a remarkable 1,500 plant species. There are four main environments here, and it's often best to explore on foot.

Fauna and flora in De Hoop Nature Reserve
Most of the park is dominated by gently rolling hillsides covered in pristine lowland fynbos vegetation. This is thick, but in the valleys it opens out onto grassy plains where you'll often find herds of bontebok, Cape mountain zebra and surprisingly large numbers of eland.
Grey rhebuck (aka 'rhebok'), caracal and apparently leopard live here also, as well as baboons, yellow mongooses and the occasional impressively-large leopard tortoise. Because few of the park's animals are dangerous, walking is allowed here and generally safe. De Hoop has a number of marked hiking trails; travellers can guide themselves, or hire a guide to accompany them.
It's one of South Africa's most important birding areas (and its first RAMSAR birding site); with diverse birdlife adding to 260 species seen here. It's often said that De Hoop's Potberg Mountain area has the only remaining breeding colony of Cape vultures in the Western Cape; it's less often noted that this same mountain area is home to 12 plants species which grow nowhere else on earth!
Contrasting with the dry fynbos, the De Hoop Vlei is a 16km-long lake. It is skirted by a superb walking trail from which a great range of water and wetland birds can be seen. A short morning's walk on just a fraction of this trail included for us sightings of flamingoes, spoonbills, pelicans, white-fronted cormorants and blacknecked grebes.
Another very different ecosystem lines the coast: spectacular sand dunes rise up to quite a height between the fynbos and the beach. Some are vegetated and most seem to be patrolled in the air by African harrier-hawks. These dunes are a real feature of the environment here, as well as a place where the park's younger visitors have great fun.
Walking across the dunes leads to a very natural, unspoilt and rugged coastline stretching over 70km. Calcified dunes make up cliffs and caves and, near the water line, terraces which hold enormous, pristine rock pools. Intermingled with these are some very lovely sandy beaches; it's a fascinating shore to relax on and to explore. From the beach up to about 5km offshore is a protected marine area, and in season (June – Nov) you've an excellent chance of seeing southern right whales, dolphins and seals here.
Where to stay in De Hoop Nature Reserve
The only place to stay within the park is
De Hoop Opstal
. This is privately run, although its wide range of accommodation options hints at its origins as a restcamp run by the park's authorities. The Opstal centres around the Opstal Manor, an original farmhouse built in the 1800s complete with beautiful yellowwood floors, high ceilings and, outside, a couple of vast, spreading Natal white fig trees.
There are many different types of rooms here, from good-value cottages equipped for self-catering (which are great for families), to historic rooms in the Opstal Manor and quite spectacular suites. There are also a number of separate farmhouses and cottages dotted throughout the reserve and suitable for small self-catering groups. If self-catering then a small shop beside the Opstal Manor sells a few necessities, like firewood, whilst the à la carte Fig Tree Restaurant serves three good meals per day.
Whilst many visitors drive and walk around the reserve by themselves, it's also possible to join guided activities such as interpretive marine walks (where you explore the sand dunes and inter-tidal rock pools), eco boat trips, guided mountain biking, bird-watching walks, and even stargazing sessions. For those wanting to relax after a day's exertions then the Opstal also offer spa treatments. Plus there is a programme of activities especially designed for children at certain times of the year - usually the main South African school holidays. These include Easter egg hunts, making easter eggs, kids marine explorer picnic, making biscuits etc. There's a lot in De Hoop that's worth visiting.
Where to stay in De Hoop Reserve
Our suggestions for places to stay in De Hoop Nature Reserve
---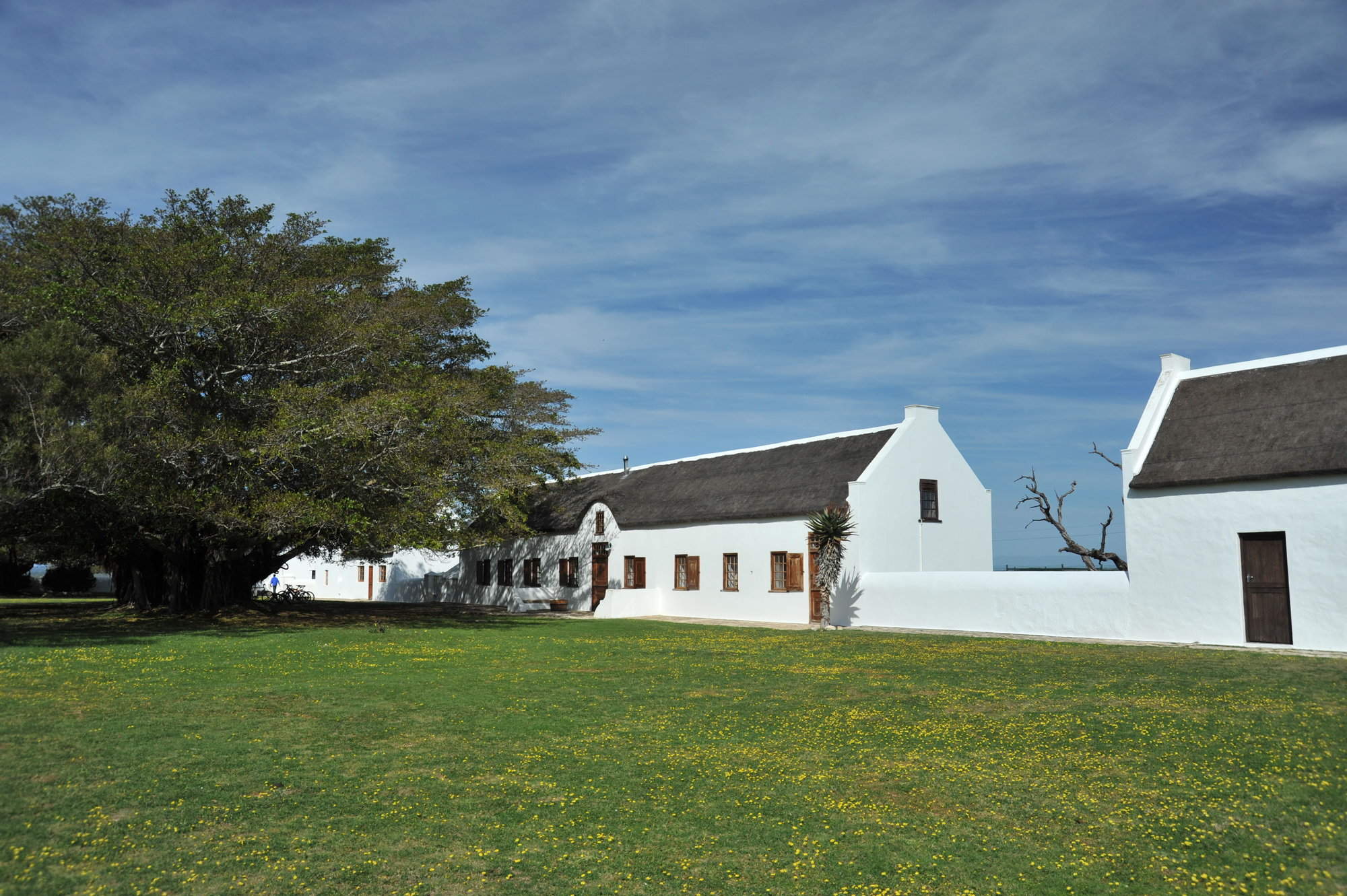 The Opstal
The Opstal forms part of the central hub of the De Hoop Nature Reserve and has a range of rooms and cottages to suit most people
---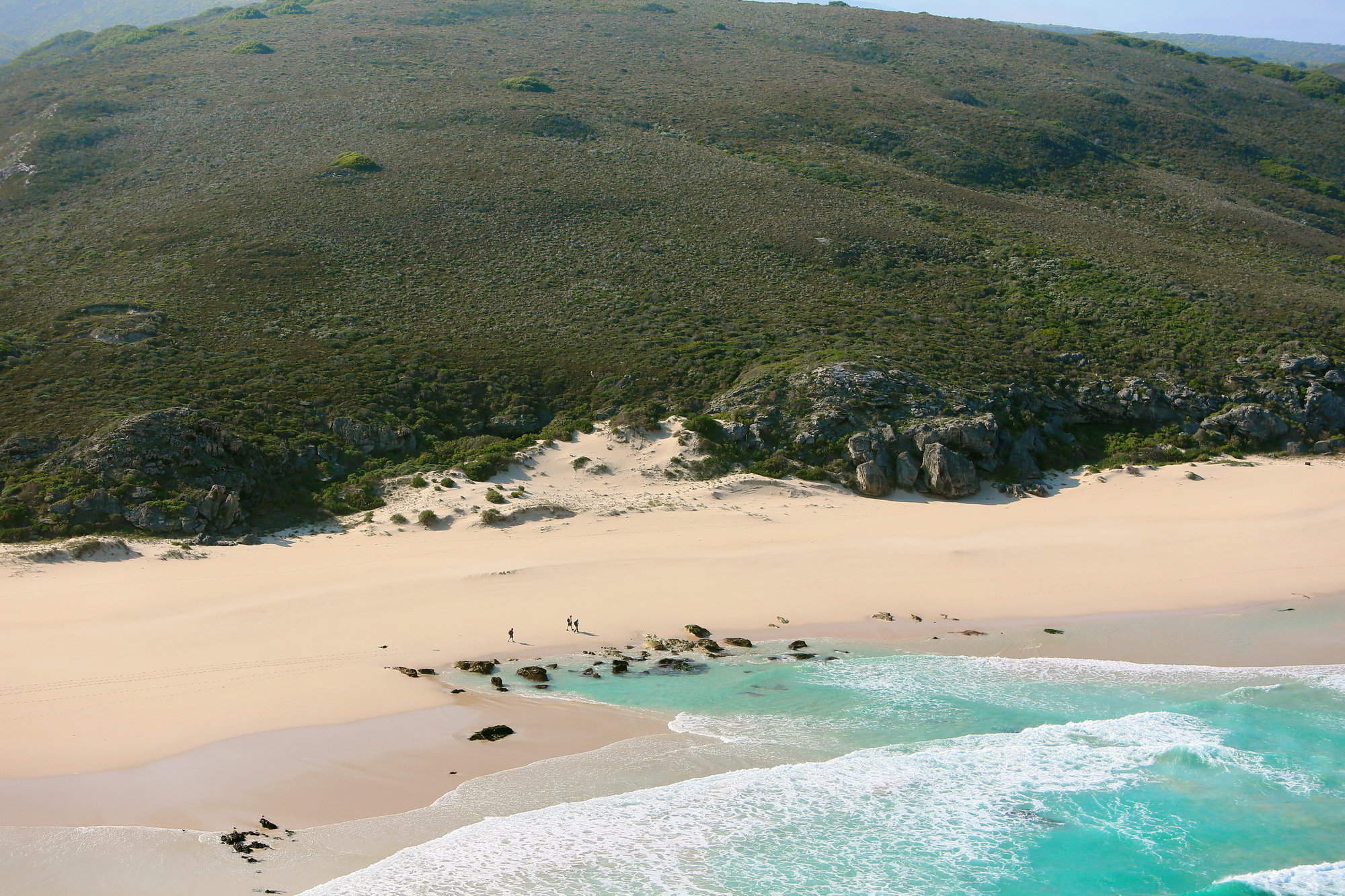 Lekkerwater Beach Lodge
Overlooking a stunning beach and the Indian Ocean, Lekkerwater Beach Lodge is a modern camp with very comfortable rooms in a little known yet beautiful reserve.
---
Our travellers' wildlife sightings in De Hoop Reserve
This is their success for sightings in De Hoop Nature Reserve.
Click on a species for more detail. How we work this out.
---



Other areas in South Africa
---