Lodges & safari camps in Shamwari Game Reserve
Sort by:
Name


|
Traveller's rating


|
No. of reviews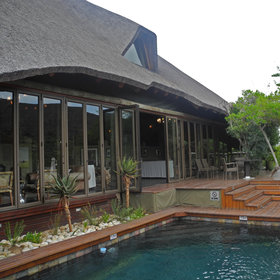 Shamwari Bayethe Lodge
Bayethe Lodge is a luxurious tented lodge in the well-known Shamwari Game Reserve, in South Africa's Eastern Cape area. It provides ...More about Bayethe Lodge
Very welcoming staff, and fun "tent", ( rather different from the ridge tents that I am used to) first time that I have seen his & hers washing bowls under canvass... Bayethe Lodge reviews...
Shamwari Riverdene Lodge

Shamwari Game Reserve is probably the best-known private reserve in South Africa's malaria-free Cape. Within it, Riverdene Lodge ...More about Riverdene Lodge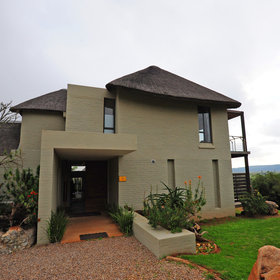 Shamwari Sarili Lodge

Sarili Lodge is fairly new, it was only built in 2009 and purpose-designed in a contemporary style. It is located in the bush ...More about Sarili Lodge