Best 3 lodges and safari camps in Shamwari Game Reserve
Listed below are our recommendations for nice places to stay in this region. Ask us for more details of what's likely to suit you best!
Sort by:
Name


|
Traveller's rating


|
No. of reviews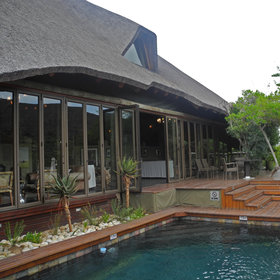 Shamwari Bayethe Lodge
Bayethe Lodge is a luxurious tented lodge in the well-known Shamwari Game Reserve, in South Africa's Eastern Cape area. It provides ...More about Bayethe Lodge
Very welcoming staff, and fun "tent", ( rather different from the ridge tents that I am used to) first time that I have seen his & hers washing bowls under canvass... Bayethe Lodge reviews...
Shamwari Riverdene Lodge

Shamwari Game Reserve is probably the best-known private reserve in South Africa's malaria-free Cape. Within it, Riverdene Lodge ...More about Riverdene Lodge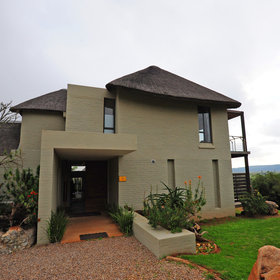 Shamwari Sarili Lodge

Sarili Lodge is fairly new, it was only built in 2009 and purpose-designed in a contemporary style. It is located in the bush ...More about Sarili Lodge