Bomani Tented Lodge: Our full report
Opened in 2013, Bomani Tented Lodge is one of a number of lodges just outside Zimbabwe's Hwange National Park.
From its remote location close to the quiet south-eastern corner of the park, the lodge offers exclusive game viewing within its own private concession, as well as easy access to some of the best game-viewing areas in the park itself.

Although no one from Expert Africa has stayed at Bomani Tented Lodge yet, we have been impressed on our various visits since the lodge opened.

Bomani's private concession, which it shares with its more upmarket sibling, Camelthorn, lies in the remote Sikumbi Forest Reserve, with direct and easy access into Hwange National Park through a purpose-built gate. This end of the park is generally quieter and less visited than further north, while still having fantastic wildlife areas such as the Ngamo Plains, which are particularly well-known for their elephant populations.

A novel feature at Bomani is The Elephant Express, a modified rail carriage that has been renovated to a very high standard. It runs along the tacks originally constructed by Cecil Rhodes, which form the eastern boundary of the park. Not only is this a novel way to arrive on safari, but is also a more comfortable journey than by vehicle, with room to move around, and a chance for a drink as you try and spot some of the park's wildlife during your transfer. The Elephant Express also connects perfectly with the Stimela Star: an overnight rail service between Victoria Falls and Dete.

Bomani itself is built along the edge of a small pan, with a pumped waterhole that attracts game from the surrounding area. The lodge has a distinctly rustic, "bushcamp" feel, with fewer frills than at Camelthorn, located just a few kilometres away.

Visitors to Bomani have the choice of four different accommodation options: five tented chalets, four tented suites, a larger family chalet, and a brick-built house sleeping up to four.


The five Saddlebill tents are the simplest option at Bomani. Raised on wooden platforms with balconies overlooking the pan, these large tents have big mesh windows allowing light in and air to circulate, aided by a standing fan. For cooler evenings the windows can be "closed" with canvas flaps. The tents have either twin or double bedrooms with mosquito nets, and en-suite bathrooms with a shower, flush toilet and basin. These tents are simple and functional rather than luxurious whilst remaining comfortable.

One particularly nice touch: the area immediately around each chalet has been cleared of grass and vegetation,leaving just bare sand. Each afternoon, the sand is brushed clear, making for fascinating "reading" the following morning as you try to identify what's been passing by (and underneath) your tent in the night. Of course, you can always ask a guide or member of staff to help identify any of the trickier spoor.
The four Spurwing suites are larger, more luxurious tents, built at ground level. These, too, overlook the pan but they have the added benefit of a good view over the waterhole from their verandas. The suites, like the Saddlebill tents, are configured as twin or double rooms, and each has a small lounge area with comfortable chairs and a sofa around a coffee table and a small writing desk.

In most of the spurwing suites, the en-suite bathrooms are in a separate room at the back of the tent. Although a little larger than those in the saddlebill tents, they come with the same features. In the honeymoon suite, however, the bathroom has a more open-plan feel and has with a free-standing bath as well as the shower.
At the far end of the lodge is the Sable suite, a large tented structure that is again built on a raised platform. Perfect for families or couples travelling together, it acts as a self-contained unit with two separate en-suite bedrooms, its own dining area and lounge, and the fun addition of an outdoor shower. For families of up to six, there is the option of adding additional beds to the lounge.
Unlike the other rooms at Bomani, the thatched chalet is built from brick rather than canvas. With two separate bedrooms sharing a bathroom, it is primarily designed for families but could work for a couple who would prefer a more solid structure with air conditioning. The master bedroom has a similar layout to those in the spurwing suites, with the addition of a satellite TV.
Bomani's main area is slightly elevated above the rest of lodge, giving it wide views across the pan and the plains beyond. A large, thatched structure, it is open-ended yet well sheltered, making it a very airy place to relax during the afternoons and evenings. As well as a couple of seating areas with comfortable if not overly contemporary furniture, there's a dining table and a well-stocked bar. A fireplace comes into its own during the colder winter evenings (June to late-August), when evening temperatures can plummet to single figures (ºC).

On a sandy area to the front, the lodge's firepit forms a focal point for early evening drinks and snacks.

Although we haven't yet spent long enough at Bomani to get a sense of the quality of the guiding, we have been very impressed by the activities at Camelthorn, and would expect the guiding team at Bomani to be of the same very high calibre.

Activities at Bomani Tented Lodge focus on both walks and drives, although its location just outside the park means that walks usually start with a short drive in order to reach some of the more exciting walking areas. Typically, afternoon drives in the park usually finish with a short drive back to camp in the dark with a spotlight, but due to park rules any proper night drives have to be carried out on Bomani's private concession.

Bomani also has access to a number of game hides. Most excitingly they have a converted shipping crate (complete with its own plumbed-in toilet) sunk into the ground looking out over a popular waterhole. The guides are able to turn on water pumps, which reliably draw in herds of elephant that associate the sound of the pump with fresh water. This allows some really close-up sightings of elephants, from a unique, low angle – a real plus for keen photographers.

As with its sister camp, Bomani offers guests the chance to take part in a 'pump-run'. Eight pumps in this region of Hwange are maintained and operated by the two lodges, and as a guest you can spend a full day travelling by vehicle from pump to pump, game viewing with your guide along the way and taking in a visit to a local school and village. This is a great opportunity not only to get into more remote areas of the national park, but also to contribute in a tangible way to the upkeep of the national park's vital waterholes.

In addition to the conservation of Hwange's wildlife, Bomani is a keen supporter of the local community, and its parent company is working hard to develop and deliver on social and conservation commitments. They support half-a-dozen schools in the local area as well as once a year running a mobile dental clinic. The lodge has also drilled and installed over 25 new wells for local villages, thereby providing clean water and making the lives of hundreds of local people safer and easier. Bomani is rightly proud of these commitments and achievements and they are happy to arrange for guests to visit some of beneficiaries of the camp's success during their stay.
Our view
Although no one from Expert Africa has stayed at Bomani yet, we have impressed on our visits. This is a simple lodge without too many frills but it's clean and comfortable and in a beautiful, unspoilt and remote area.

As well as some classic safari activities, the camp offers more individual experiences such as their photographic hides, along with the opportunity to arrive in the park by rail, or to take part in a 'pump run'. We would expect the guiding to be of a really high standard.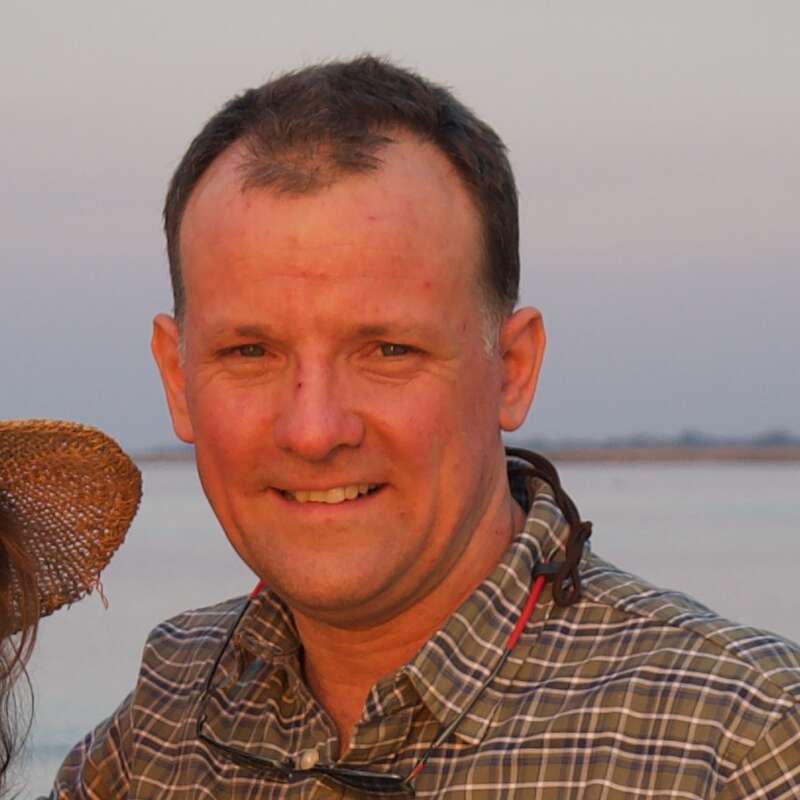 Geographics
Location

Ideal length of stay

We'd recommend a minimum stay of three nights at Bomani Tented Lodge. Both this and Camelthorn work well in combination with their sister properties in other parts of Hwange, Jozibanini Camp and/or Nehimba Lodge.

Directions

Most guests at Bomani Tented Lodge arrive by road, usually from Victoria Falls or Bulawayo, via Halfway House – a small service station on the main road between the two towns where guests meet their guide before continuing on to camp (a drive of a couple hours).

Guests at Bomani may also combine their road transfer over night trip between Victoria Falls and Dete on the Stimela Star with a trip on board The Elephant Express. Note, however, that The Express is not recommended for those with an onward flight connection..

Alternatively, the light-aircraft flight from Victoria Falls to Bomani's own airstrip takes about one hour.

Accessible by

Fly-and-Transfer
Food & drink
Usual board basis

Full Board & Activities

Food quality

We have never eaten at Bomani Tented Lodge before but we have stayed at and dined at its sister camp Camelthorn. There is certainly little danger of anyone going hungry during a stay there and we'd be surprised if the ethos at Bomani wasn't exactly the same!

We understand that the day begins with an early breakfast around the campfire: a simple but varied spread of toast, yoghurt, cereal and fruit, accompanied by tea, coffee and fruit juice.

On return to camp brunch is served. On a previous visit from Camelthorn in May 2016 this consisted of a cooked English breakfast (with eggs and omelettes prepared to order), along with spaghetti bolognese, and a range of salads.

High tea, before your afternoon activity, could include banana banoffie tarts and tea and coffee. Then drinks during the afternoon game drive are accompanied by savouries such as meaty tarts topped with caramelised onion and assorted bruschetta.

Dinner is usually three courses. A typical menu might start with honey and sesame-seed chicken topped with chilli flakes and a salad garnish, followed by pork medallions or bream fillets topped with pickled cucumber salad, both served on fried potato rosti with warm pickled carrot salad and garlic and herb sauce. For dessert you could expect something like a pear and passion fruit pudding served with toffee sauce topped with dipped short bread biscuit and spun sugar.

Dining style

Group Meals

Dining locations

Indoor and Outdoor Dining

Further dining info, including room service

Room service is not available.

Drinks included

Bottled water, soft drinks, local beers and spirits, and a selection of South African red and white wines are included. Champagne and imported wines and spirits will cost extra and may need to be requested in advance.

The water is fine to drink from the taps, but bottled water is also readily available
Special interests
Family holidays

Just outside Hwange National Park, Bomani Tented Lodge can be accessed by the Elephant Express, a unique rail experience, which should be fun for the young and the young at heart! With a couple of family friendly rooms, it could be perfect for a family safari in Zimbabwe.
See ideas for Family holidays

Photography holidays

In a quiet corner of the Sikumbi Forest Reserve, Bomani Tented Lodge has its own private gate into Zimbabwe's Hwange National Park. Overlooking a pumped waterhole, the lodge has an attractive outlook but the real draw is access to several photographic hides in the park.
See ideas for Photography holidays

Riding holidays

The open grasslands of Hawange's Ngamo Plain are the perfect environment for horse riding. Bomani Tented Lodge is one of the few properties in Zimbabwe to offer riding with guides and horses for all experience levels.
See ideas for Riding holidays

Cultural experiences

With strong links to the local community, Bomani Tented Lodge offers school and village visits. These activities are a great way to meet the local people and to understand more of Zimbabwe's culture.
See ideas for Cultural experiences
Children
Attitude towards children

Children aged seven plus are welcome at Bomani, although there are no special provisions for children.

Property's age restrictions

Bomani Tented Lodge accepts children of seven years and older.

Special activities & services

There are no special activities and services for children.

Equipment

The sable suite affords families some separation from other guests, and there is also the option of the brick-built chalet, complete with air conditioning, a television and a DVD player.

Generally recommended for children

There is quite a mature feel to Bomani Tented Lodge, and the lack of a swimming pool or any other amenities that would appeal to children may mean that this isn't the best camp for a family safari. We would recommend it for older children and teenagers rather than anyone still in single figures.

Notes

Bomani Tented Lodge is an open camp with dangerous animals frequently roaming through. Children should be supervised at all times.
Our travellers' wildlife sightings from Bomani Tented Lodge
Since mid-2018, many of our travellers who stayed at Bomani Tented Lodge have kindly recorded their wildlife sightings and shared them with us. The results are below. Click an animal to see more, and here to see more on our methodology.








Sable antelope
60% success


Spotted Hyena
40% success










Communications
Power supply notes

Bomani Tented Lodge's generator runs during peak times supported by a solar/battery system when the generator is off.

Communications

There is no cellphone reception at Bomani.

TV & radio

There is a TV in the thatched chalet but there are no public televisions or radios at Bomani.

Water supply

Borehole

Water supply notes

Each chalet and suite at Bomani has an ample supply of water. The showers are plumbed and there are flushing toilets.
Health & safety
Malarial protection recommended

Yes

Medical care

The guides at Bomani are all first-aid trained and there is a doctor in Hwange Town. Medical Air Rescue Service (MARS) is available in the event of an emergency.

Dangerous animals

High Risk

Security measures

There is an electronic safe in each villa to store valuables. Guides and camp managers sleep on site incase of an emergency.

Fire safety

There are fire extinguishers placed around Bomani.
Activities
4WD Safari

Birdwatching

Cultural excursion

Guided walking safari

Horse-riding

Night drive
Extras
Disabled access

Not Possible

Laundry facilities

A full laundry service is included, except for underwear, for which washing powder is provided in the bathrooms.

Money

No exchange facilities are offered. Each chalet or suite has an electronic safe for valuables.

Accepted payment on location

Cash payments may be made in South African rand, US dollars, pounds sterling, euros and Botswana pula. There are no card facilities at Bomani.

Other lodges in Hwange National Park
Alternative places to stay in this same area.
---